QuickBooks is a kind of Payroll Software that was designed with an aim of providing help to accountants and bookkeepers of small and medium sized businesses. It enables you to handle all payroll tasks as well as other accounting activities without costing much. You happen to breathe through the entire processing and your tasks remain error free and superbly efficient. know Common QuickBooks Payroll Errors, Causes and its solutions.
Save Time, Reduce Errors, and Improve Accuracy
Dancing Numbers helps small businesses, entrepreneurs, and CPAs to do smart transferring of data to and from QuickBooks Desktop. Utilize import, export, and delete services of Dancing Numbers software.
The software is of interactive interface and well equipped with strong tools combined with easy to follow navigation. You will come across very self explanatory tabs and as such accords even novice users an opportunity to use such a professional software without needing much technical knowledge.
As the software is designed using specific coding, it is bound to get stuck more often than usual since it is handling all the heavy data files for years. Despite such high sophistication, even QuickBooks Payroll software can get some error messages or ends up causing issues in working properly. The most common reason for the errors can be caused due to mismatch of system requirements of the software coupled with the operating system.
Another reason for these QuickBooks Payroll errors could be the corruption of existing registry files or missing files of the Windows system. Improper installation of the software is another one to count. Or a few discarded files left behind while uninstalling the software. Some of them are listed below:
Clients choose to write cheques or go through a check register to pay their liabilities associated with payroll. This can cause the tech issue while collaborating the payments made with that of the software.
QuickBooks Payroll Error PS107
QuickBooks Payroll Error PS077
QuickBooks Payroll PS033
Reasons of the Common QuickBooks Payroll Errors:
Everything seems to be working fine, until one day you see some minute signs and get indication that something is wrong. These can be the simple reasons or signs you may want to pay your attention. Some of them are listed below:
Billing Details are wrong.
The QuickBooks company file is damaged.
Glitched tax table in the payroll folder.
Common Indications Of QuickBooks Payroll Error:
Liabilities of the payroll are much higher than the expectation.
The registration process is not completed on QuickBooks software.
Updated the latest version of QuickBooks Payroll.
EIN (employer identification number) is invalid.
Expenses incurred with Payroll tax are way too much higher.
Bank Account Balances seem to match.
Payroll along with inventory systems are two most imperative areas of the business. Here, the clients generally do make mistakes. All these above mentioned errors are generally a direct result of improper management of processes which are handled on an inconsistent basis.
In order to resolve this, The very first step is to retrace your steps and locate the incorrectly paid Payroll liabilities.
Steps to Locate Payroll Liabilities Paid Improperly:
For this you need to click on the same tab of 'Client Data Review' Methods To Fix Common QuickBooks Payroll Errors: report. Another report gets generated similar to that of Sales Tax. This report also consists of all the Checks transactions that are done manually in QuickBooks and tagged along with a Payroll tax vendor. With the help of this trick, you can very easily and efficiently separate those transactions that the client did outside of the Payroll liability Payment tool in QuickBooks. This approach enables you to make swift adjustments without much hassle.
Methods To Fix Common QuickBooks Payroll Errors:
There are few methods that are listed to resolve the common error of QuickBooks Payroll Error. Those are listed below:
Method First: Process of Running & Repairing On QuickBooks
The very first step is to click on the start button and then click on the control panel.
Double click on the add remove programs.
Now select the QuickBooks Programs and click the change/remove option .
In the QuickBooks installation window, press next.
Then, you need to select the Repair from the QuickBooks in the maintenance window.
Then press next and Repair.
In the last step, you need to click on the finish, in the QuickBooks Maintenance to complete the process window.
Method Two: Installation & Uninstallation of QuickBooks if the First Step is Not Working
First of all, You need to hit on the start button and select the control panel.
Click on the uninstall option.
Select the QuickBooks program which you want to uninstall.
Click the uninstall/change, it takes some time.
Once the uninstallation process is done, you can restart your system.
Now Reinstall the QuickBooks Payroll Software.
Third Method: Step to Fix Manually or Remove The Following QuickBooks Installation Folders
C->program files->intuit.
C->program files->common files->intuit.
C->Document & setting-> all user->application data/intuit.
C->Document & setting-> all user->application data/common file->intuit.
C->Document & setting-> all user->documents(shared doc) ->intuit.
Forth Method: CPS Folder can be Renamed in The System
First of all, you need to update the QuickBooks Payroll Tax table.
After, that you also need to check whether the issue is resolved or not, if the error still is there, then follow the further steps;
Open system
Then you need to go to the local drive from this path ->programs files->intuit -> QuickBooks20XX->components->payroll->CPS.
XX the sign of a year of QuickBooks like QuickBooks 2019 OR QuickBooks 2018 etc.
Then you need to change the name of the CPS folder CPS SOLD.
Once the above mentioned steps are done, then you can check if the error is resolved or not.
Then you should also update the QuickBooks payroll Tax Table again.
If still it persists then, you can jump onto the next step;
Method Five: Disabling UAC (Disable User Account Control)
Open the Window Run Program by press & hold window +R on the keyboard.
You need to type the control panel and then you need to click on OK.
After this, you also need to click on the user accounts.
Then, you should select the User Account (classic view) option.
Select the Never notify option, into the Change user account control setting.
This should also resolve the issue swiftly as a proper adjustment has been made for the error. Our personnel can guide you through proper resolution of the issue without much delay. You can also choose to contact us by filling out the web form available on the website.
Accounting Professionals, CPA, Enterprises, Owners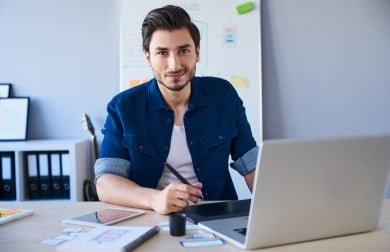 Looking for a professional expert to get the right assistance for your problems? Here, we have a team of professional and experienced team members to fix your technical, functional, data transfer, installation, update, upgrade, or data migrations errors. We are here at Dancing Numbers available to assist you with all your queries. To fix these queries you can get in touch with us via a toll-free number
+1-800-596-0806 or chat with experts.
---