Doing proper payroll accounting is quite difficult. It is one of the difficult aspects of business accounting.
As per business experts, a payroll ledger of the payroll entries makes things simple if it is implemented in the right manner. In today's article, we will discuss the payroll ledgers. We will talk about how to make them, what they are, and how to make use of them efficiently.
Save Time, Reduce Errors, and Improve Accuracy
Dancing Numbers helps small businesses, entrepreneurs, and CPAs to do smart transferring of data to and from QuickBooks Desktop. Utilize import, export, and delete services of Dancing Numbers software.
What is a Payroll Ledger?
A payroll ledger is a type of document that has all the transactions included in your employee payroll. It is a quick preview of what is being paid to and whom. Here is the list of the main elements of an efficient payroll ledger.
Employee Data: The salary of the employees.
Tax Rates: The withholding tax rates for employees along with payroll taxes for your particular business, for instance, social security. They are the liability accounts.
Hourly Rates: Pay rates along with timesheets for the staff that works hourly.
Benefit withholdings: A certain pay of an employee is withheld for the benefits like health insurance. These are also termed liability accounts.
Pay Period: Payroll accounting functions around fixed accounting periods. The payroll ledger needs to have a definitive pay period for it to be valuable and precise.
Why a Payroll Ledger is Required?
There can be several reasons why a payroll ledger is required. Here are the primary three reasons:
For accountants, reporting is easy and convenient now due to payroll ledger. They can sync your accounting entries with the particular financial statements.
You require a payroll ledger to monitor all your given payroll entries. It will make things far more convenient during tax time to precisely determine your tax deductions.
It assists you to view a broader perspective of your labor costs. When you are deeply invested in understanding about your payroll, you will comprehend the requirements of the business more accurately. Employee benefits and salaries are considered to be a huge expense for your business. A precise ledger is crucial to cash management.
How to Create a Payroll Ledger in QuickBooks?
Here are the steps to create a Payroll Ledger in QuickBooks:
Step 1: Open the particular word processing program. Now open the particular word processing program. Now mix the six particular columns with the tools that are there in the program. This can easily be done with the help of the Table function in several programs.
Step 2: Now stick a name to the first column, as Employee Name.
Step 3: Add the heading of the second column as the Pay period. When you add dates in this particular column, enter the pay period and end dates in this format- MM/DD/YYYY format.
Step 4: The third column should be labeled as Gross Pay. This is how much an employee should be paid prior to any taxes or deductions.
Step 5: The fourth column name should be entered as Tax Deducted. It will comprise local, federal, and state taxes that have been cut from the pay of the employee in that pay period.
Step 6: Now the fifth column should be labeled as Other Deductions. The deductions should be for things such as retirement account contributions and employee-paid health insurance.
Step 7: The sixth column should be named as Net Pay. This is the amount an employee takes home post the deductions and taxes.
Payroll ledgers provide you with an immediate and easy review of the particular employer's payments. They also highlight how much you are paying them along with the fact of how much they spend for their taxes and deductions.
If you lack an accounting program that prepares payroll ledgers, a payroll ledger can be built. This ledger can be built on a word processing program.
Hope this article helps and you find the solutions to your QuickBooks problems. If you still need assistance, you can connect with our Dancing Numbers team via LIVE CHAT.
Accounting Professionals, CPA, Enterprises, Owners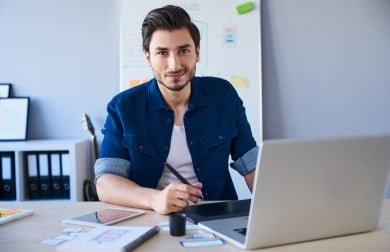 Looking for a professional expert to get the right assistance for your problems? Here, we have a team of professional and experienced team members to fix your technical, functional, data transfer, installation, update, upgrade, or data migrations errors. We are here at Dancing Numbers available to assist you with all your queries. To fix these queries you can get in touch with us via a toll-free number
+1-347-428-6831 or chat with experts.
---
Frequently Asked Questions (Faqs)
What is a Payroll Journal Entry?
In simple terms, a payroll journal entry is a type of record of your employee's tax withholdings, employee pay and employee benefits contributions.
Every journal entry that is listed on the ledger is put on chronological sequence.
How Can I Cero out the Liabilities in QuickBooks?
If you want to delete the paid liabilities, you need to follow the steps given below:
Step 1: Open the particular QuickBooks accounting software.
Step 2: Choose the transactions from the given Pay Liabilities tab.
Step 3: Click on Delete available on the top position of the screen.
Step 4: Click Okay.
How Can I Minimize Liabilities in QuickBooks?
In order to minimize liabilities in QuickBooks, you need to follow the steps given below:
Step 1: The first step is that you add your user name to the banking segment.
Step 2: Go to the payroll register and select it.
Step 3: Review the liability by clicking the liability check. Select Edit Liability Check from the particular menu.
Step 4: If your particular edits are not in sync with the given payroll liabilities, updating is necessary.
Step 5: You can click Save and Close and then click the Yes option.
What are the Different Types of Payroll Journal Entries?
Primarily, there are three types of journal entries that comprise:
• Accumulated Wages: Such types of wages showcase the wages which the company is bound to pay to the employee, however, it has not been paid yet. An accountant usually registers these when the accounting period is ending. Furthermore, when the company gives wages, the accountant manages the entries in the particular ledger to show the payment.
• Primary Recordings: These are the primary entries for the payroll accounting. They are considered the first entry in a particular ledger to show a transaction and include the gross wages and withholding from the pay of the employees.
• Manual Payments: When a company is paying to an employee directly, it is called manual payments. Take for instance check or check.