Importing the customer or vendor contacts from Excel can be done just with a few simple steps but there are certain things needed to consider before you conduct an import from Excel to QuickBooks. So, go through this blog as it covers all the major information along with the steps for how to import Customer or Vendor contacts from Excel to QuickBooks?
Save Time, Reduce Errors, and Improve Accuracy
Dancing Numbers helps small businesses, entrepreneurs, and CPAs to do smart transferring of data to and from QuickBooks Desktop. Utilize import, export, and delete services of Dancing Numbers software.
Things need to Consider Before Importing
Here are several things that need to think about when you import from Excel:
If you want to import multiple pages then save each individual page as a separate file
Verify that the files contain data
Ensure that the details that you wish to import should appear on the workbook's first page
Along with that, ensure that the spreadsheet has a header row and should be used for mapping purposes of the first line and doesn't import it.
Contact fields that can be imported from Excel to QuickBooks
Before conducting the import process, it is important to know which and all contact fields can be imported and any restrictions on which fields are optional and best for practices before you get started.
Full Name: Import field
The first, middle and last name must appear in a single field or column before importing
Email: Import field
Restrictions:-
● Phone: There is no restriction in formatting but limits of 21 characters
● Mobile: There is no restriction in formatting but limits of 21 characters
● Fax: There is no restriction in formatting but limits of 21 characters
Company: Import field
Restrictions:- 50 characters is limited
Street and city: Import field
Street: 2000 characters is limited
City: 255 characters is limited
Zip code or ZIP code
Restrictions:- 30 characters is limited
Website: Import field
Restrictions:-
● It should be in a valid URL format, for example; http://www.website.com.
● 1000 characters is limited
State/Territory/Province/Region: Import field
Restrictions:- Limits of 255 characters
Country: Import field
Default to your home country if it left blank
Opening Balance: Import field
It is optional (Balance of the account as of the date of opening balance, in the currency of the account).
Account Number: Import field
The Customer or Vendor account number enables you to combine customers or vendors into a single account or allocate every customer or vendor to a separate account.
Restrictions:- The account number must meet these rules: customers must start with 411 and vendors must start with 401. It must be between digits 6 to 15. It contains both numbers as well as letters.
Report Basis for vendor
Restrictions:- Select the relevant report basis for the vendor (cash or accrual). In case, it is left blank then this field will default to cash.
Opening Balance Date: Import field
Make sure that the opening balance date should be valid
Resale number (customers) or Tax ID (Vendors): Import field
Restrictions:-
● For customers: The resale number has a limit of 16 characters.
● For vendors: The tax ID has a limit of 20 characters.
Steps to Create an Excel file for importing
The very first, create a new Excel spreadsheet
After that, ensure that the columns of the Excel spreadsheet must have the following headers on row 1. Along with that, make sure that no other headers or blank cells should be there at the top of the spreadsheet:

Full Name
Company
Email
Phone
Mobile
Fax
Website
Street
City
State
Postal Code
Country

Next, complete the information of contact in your spreadsheet.
And then save the Excel spreadsheet as a .xls or a .xlsx file and also make a note of the location of a particular Excel file.
How to Verify the Exported file
It's important to review the details before you import your contacts, and verify that everything looks right. When something goes wrong with the shipment, manually fixing or deleting your imported contacts may be a lengthy process.
Open and verify the earlier saved .csv file
Make sure the Excel spreadsheet columns in row 1 have the same headers as those in the capital letters below, in the same order. Please make sure that the top of the spreadsheet contains no blank cells or other headers. Also, be sure to use Sheet1.
Review the table and fill in any missing information, or fix any errors. If an important problem arises, you may want to retry the export. Be aware of the address field in QuickBooks that helps you to map to the Billing address for that contact.
Save as a.xls or.xlsx file the Excel spreadsheet; also remember where you have saved your file. Make sure the file doesn't exceed the maximum of 2 MB or 1000 rows; otherwise, split it into several files for import.
Steps for How to Import Customer or Vendor contacts from Excel to QuickBooks
Once you're done with the above steps then sign in to your QuickBooks Company and follow the import further steps involves:
Go to Customers and select the invoice
Next, choose the Import data under the Tools section
Now, select the Customers or Vendors depending on which you wish to import
After that, select the Browse option
Locate and choose the Excel file
Make a click on open and then hit the Next button to continue
Again hit the next after importing the data
At last, adjust the data if required and then click on the "Import" option.
All the information regarding how to import customer or vendor contacts from Excel to QuickBooks is complete and correct. So, you can use it to transfer the data whenever required.
Accounting Professionals, CPA, Enterprises, Owners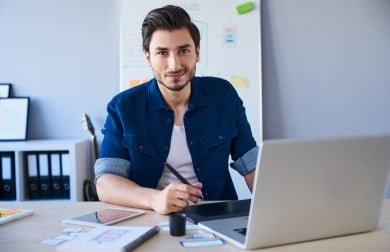 Looking for a professional expert to get the right assistance for your problems? Here, we have a team of professional and experienced team members to fix your technical, functional, data transfer, installation, update, upgrade, or data migrations errors. We are here at Dancing Numbers available to assist you with all your queries. To fix these queries you can get in touch with us via a toll-free number
+1-800-596-0806 or chat with experts.
---