The worst-case scenario for a refused credit card may be a small amount of shame, but a bouncing check can have bigger consequences. For handling returned checks, banks and merchants typically impose fines, and you can even find yourself in legal trouble. You can, however, take action to fix a bounced check. A cheque that the receiving bank does not honor is referred to as a returned check. If you are the check writer, a boomerang check indicates that your bank will not pay the individual or business to whom you made the check payable. A returned check means that, if you are the payee, you won't get paid—at least not immediately away.
Save Time, Reduce Errors, and Improve Accuracy
Dancing Numbers helps small businesses, entrepreneurs, and CPAs to do smart transferring of data to and from QuickBooks Online. Utilize import, export, and delete services of Dancing Numbers software.
You may get out of this impractical situation and prevent it from happening again by being aware of the several reasons why a check you write or receive might be declined and what financial recourse is available. Here's what you can do if you write a bad check or receive one, as well as how to prevent it from happening again.
What is a Returned Check?
A returned check is often one that a bank declines to cash because there aren't sufficient funds in the check writer's account to cover the full amount of the payment. This circumstance is sometimes referred to as a bounced check, although the bank refers to it as nonsufficient funds or NSF.
What Are The Basics Of a Returned Check?
Checks are processed electronically by businesses and banks, and customers can even deposit checks using their smartphones. However, what used to work could not operate today and could lead to a returned check that you will then need to re-deposit. These are checks that the bank of the check writer cannot process, denies, and sends back to the bank that requested payment of the check. Checks that are returned for various reasons could be:
Stop Payments: A returned check might also be the result of a request to not pay a check that has already been issued.
Insufficient Funds: When a non-sufficient funds (NSF) check is issued by the sender—i.e., one for which the recipient does not have enough money in their account to cover it and the check may bounce.
Improperly Written: If the sender fails to sign it then the check can be returned.
Check too Old to Honor: If a check was cashed more than six months after the check's issue date, a bank may consider the check to be uncollectible.
When Might a Check Bounce?
A check can bounce if there are not sufficient funds in your checking account to cover it. An expected deposit might not have reached your account in time, or you might have forgotten that you arranged an automatic payment.
A check could be returned for other reasons. If you post-date a check, instruct the bank to suspend payment, or the recipient tries to deposit it months after the date indicated on the front, the financial institution may return the payment. Additionally, the bank may also reject the check if it is missing any essential details, such as a signature. Some people might purposefully write a check even though they are aware that their account is insufficiently funded to cover it. State law generally prohibits this.
What Are The Consequences of Having a Check Returned?
Whether you meant to write a bad check or not, it might be problematic to have one returned. These are a few of the issues you might run into.
Bank Penalties and Consequences: Even if it causes your balance to fall below zero, your bank has the right to charge nonsufficient funds (NSF) fees and deduct them immediately from your account. NSF fees differ by the bank, but according to a Bank rate survey, the typical amount is about $33. The possibility of the bank closing your account increases the likelihood that you won't be able to join another bank or credit union.
Charges from Check Recipient: Additionally, the business or person who received the check will probably charge you a returned check fee. According to payment processing firm VeriCheck, the recipient may charge you anywhere between $20 and $50 or a percentage of the check amount, depending on the state. Other actions, like suspending a service, are also possible from the payee.
Legal Penalties: Also, you can run into legal issues. Writing a check on purpose without having the funds in your account is punishable in various places as either a misdemeanor or a felony. Local laws and circumstances, such as the sum of the check and whether you ultimately paid the money as agreed upon, will determine the specifics.
Negative Banking History: Financial institutions often do not report returned checks to major credit reporting agencies. However, they might inform specialized reporting organizations like Early Warning Services and ChexSystems about returned checks. These agencies are experts at information verification. If you have a poor history with these organizations, it can be more difficult for you to get a bank account in the future.
Potential Credit Hit: Checks that bounce are often not reported by financial institutions to credit bureaus like Equifax, Experian, and TransUnion. However, the payee might. For example, if the check was for a loan payment, the lender may treat it as nonpayment and might later notify the credit bureaus of the missed or late payment. Your credit scores could be lowered by the unfavorable material on your credit reports.
What to Do If You Have a Check Returned?
It is important to take immediate action if you wrote a bad check.
Make a Deposit to Cover the Payment and Any Bank Fees: Bounced checks can be resubmitted by merchants for payment multiple times. If the merchant decides to resubmit the check, put money into your account to cover the cost. Additionally, you will need to have enough money in the account to cover any bank fees that might arise.
Communicate with the Payee: You should be able to inform the payee that a deposit has been made to cover the returned check and any associated fees. Alternatively, if you can't pay right away, you might be able to work out a payment schedule with the payee. Either way, it is important to get in touch with the recipient to lessen the negative impact of a bounced check.
Address Bank Fees: Banks have the authority to deduct fees from your account. However, you can request a charge waiver from your bank. However, if you have a solid history with your financial institution, it might make an exception even if it is not required to let you off the hook. If you don't ask, you will never find out.
What Should You Do If You Receive a Bad Check?
The returned check might be a genuine mistake, in which case it should be simple to resolve. However, the law is typically on your side if you can't get paid. If you receive a bad check, the following steps may be able to help you get your money back.
Contact the Check Writer: On the check, look for a phone number and the current address. Next, get in touch with the person who wrote the check and request payment as promised. You might be able to resolve the issue over the phone. However, if that doesn't work and you believe that things will wind up in court, you might need to send a letter requesting payment since some states call for you to do so when a check bounces.
Try Depositing the Check Again: If the check has bounced, determine if it is secure to deposit it again. Moreover, you might get in touch with the bank on which the check is drawn to inquire whether money has been added to the account to cover the payment.
Seek Legal Action: You might need to take the person who wrote the check if you haven't received payment yet. By state or local law, the procedure differs. You might be able to file a lawsuit right away in some states for the amount of the check. Alternatively, if you're also seeking damages, you might need to write a letter before filing a lawsuit. There may also be a choice to file a criminal complaint.
What Are The Risks of Writing Bad Checks?
If you write checks that are eventually returned, whether on purpose or not, you are asking for trouble. A few problems you will face are:
If you are the issuer, you'll pay NSF fees, and if you are the recipient, you will pay returned check fees.
Your bank might close your account, and as a result, other banks might refuse to work with you.
If a faulty check causes a late payment, your credit may eventually suffer, making it more challenging for you to borrow money (or find employment or insurance) 10.
It will be more challenging to open new accounts and write checks in the future if you end up in the deadbeat databases used by banks and retailers.
Since it's against the law to purposefully write bad checks, you could go into legal problems.
Know The Tips to Avoid Bouncing Checks
There may not be anything you can do about a check that has already bounced other than make up the payment, but there are steps you can take to stop it from happening again.
Balance Your Account: Monitoring your bank account to keep an eye on deposits, fees, automatic payments, debit card transactions, and other types of payments or withdrawals is the best way to prevent returned checks. To help customers in keeping track of their checking accounts, many banks provide online tools.
Avoid Post-dating Checks: Your state might allow post-dating, which is when you write a check for a future date when you expect funds in your account. But the Consumer Financial Protection Bureau states that banks and credit unions are not required to keep your check and can deposit it as soon as they get it. Therefore, it is a good idea to only write checks when you are certain that the money is in your account.
Keep a Cushion: Keeping track of the money entering and leaving your account can be challenging, and mistakes are bound to happen. Maintaining a reserve of funds in your account at all times is one way to avoid unexpected overdrafts.
Opt into Overdraft Protection: By choosing overdraft protection, You give the bank permission to pay for transactions even if they lower your balance below zero. For this service, the bank will often charge a fee, which typically costs $11. The bank will simply decline the transaction if overdraft protection is not present; the retailer may charge a fee for the bounced money.
Link Your Checking Account to Your Saving Account: By linking your accounts, Your bank will be able to access your savings account if your checking account is insufficient to cover a transaction. To link accounts, be aware that banks might charge a fee. And to make sure you don't run out of money in either account, you will need to keep an eye on the balances of both accounts.
Conclusion
Hopefully, after reading the above blog, your doubts related to return checks are solved. You may find all the instructions indicated in the blog referenced above. You can contact the support desk team if you continue to experience any problems with this.
Accounting Professionals, CPA, Enterprises, Owners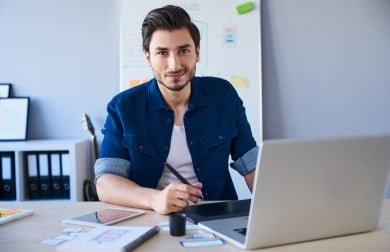 Looking for a professional expert to get the right assistance for your problems? Here, we have a team of professional and experienced team members to fix your technical, functional, data transfer, installation, update, upgrade, or data migrations errors. We are here at Dancing Numbers available to assist you with all your queries. To fix these queries you can get in touch with us via a toll-free number
+1-800-596-0806 or chat with experts.
---
Frequently Asked Questions (FAQs)
How to Avoid getting Bad Checks?
You can ask for payment to be made with a cashier's check, certified check, or money order if you want to make sure you won't be paid with a bad check. In order to ensure that they are fully covered by funds, these must either be paid in advance or verified by the bank issuing them.
What is the Returned Check Fee?
Usually, the returned check fee ranges from $20 to $40. This is the cost imposed by the business or lender to whom you made the check. To recover some of the costs associated with trying to deposit your bad check, there is a fee.
What is a Returned Check Called?
A check that cannot be cashed due to insufficient funds (NSF) in the account is referred to as a bounced check. Instead of honoring these checks, often known as rubber checks, banks return them, and the check writers are assessed for NSF.