Do you have a number of suppliers or vendors whom you want to pay on recurring basis? know how to setup recurring payments in QuickBooks Desktop.
As a matter of fact, almost all the small and medium-size business owner would definitely have one or two suppliers whom they have to pay on recurring basis for their products and services. But you need not worry about paying them manually every period, you can setup an automatic recurring payment method in QuickBooks desktop to do so.
Save Time, Reduce Errors, and Improve Accuracy
Dancing Numbers helps small businesses, entrepreneurs, and CPAs to do smart transferring of data to and from QuickBooks Desktop. Utilize import, export, and delete services of Dancing Numbers software.
If you set up automatic recurring payment for your suppliers, it will help you in saving time, manual efforts and errors. And not only this, you can track your payments and any issue with them. This method is also known as Auto-pay method and it also helps in organizing your payment system as the amount will be automatically deducted from the bank account as per your instructions. Let us now see in the next section, how to actually accomplish this task.
Steps for Creating or Setting up of Automatic Recurring Payment in QuickBooks Desktop
Know the solutions steps for create or setup recurring payments in QuickBooks Desktop.
Step 1.

Locating an Existing Check or creating a new one

For locating an existing check you can choose to do it from the register, check detail report or from the supplier centre, let us see how to do to this:
Through the Register:
First, click on Banking from the top menu and click on use Register.
Choose the correct bank account in case you have multiple bank account set up.
Now locate and double-click on the check that you want to memorize.
Through the Check Detail Report:
In this method, click on the Reports at the top > click on Banking > and then click on check details.
Now, go to transaction type filter and choose check and in Name select all suppliers.
Lastly, locate and double-click on the check that you want to memorize.
Through the Supplier Centre:
First, click on the Suppliers at the top menu and then click on supplier centre.
In the second step, go to the 'transactions tab' and click on checks.
And in the last step find the check and double-click to memorize it.
If you want to Create a new Check:
Click on Banking from the top menu and click on write check (you can also press Ctrl + W to do this).
Now you need to fill out the check as per your wish and requirement, it will appear in the similar manner in future.
Once you are done with the above two steps, click on save & close button.
Step 2.

Memorizing the check in QuickBooks Desktop for Automatic Payment
First of all, go to the check screen in QuickBooks desktop and press Ctrl +M or click on Memorize.
Now, click on the reminder option, choose the frequency i.e., monthly, weekly, quarterly in the 'How often' box.
Select the next date of payment from the 'Next date' box. And go to the 'Number remaining' box and enter the number of payments you want to enter.
Now you need to go to the 'Days in advance to enter' box or field and select how many days in advance you want to record the transaction or a reminder for recording the transaction to be sent to you. You can enter zero as well, if you wish to pay on the due date.
In this step, for memorizing the transaction click on ok and this command will bring you back to the write check screen, that we opened in the beginning.
Now if in case the check is auto-pay, you will have to uncheck 'print later' and change the check number to 'Autopayment or Epay'.
You can complete the process by clicking on save & close button.
By following the above simple steps, you can set up the recurring payment for your suppliers in QuickBooks desktop. We have also collated a few frequently asked questions, that you can refer, let us have a look on them as well.
Accounting Professionals, CPA, Enterprises, Owners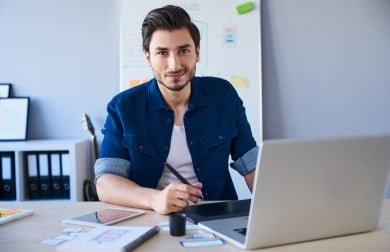 Looking for a professional expert to get the right assistance for your problems? Here, we have a team of professional and experienced team members to fix your technical, functional, data transfer, installation, update, upgrade, or data migrations errors. We are here at Dancing Numbers available to assist you with all your queries. To fix these queries you can get in touch with us via a toll-free number 1800-689-5491 or chat with experts.
---
What are the Process steps for Setting up the Automatic Recurring Payment for the customers in QuickBooks?
You need to start the process by clicking on the gear icon and then under the transaction type, choose the sales receipt. And after that, click on Ok, then you need to enter the template name and click on select scheduled as a habitual type and select the desired customer. Now you need to click on monthly in the interval section, enter dates, choose the payment method, fill in required information and click on the save template button.
Can you list down the Process steps to Manage the Recurring Transactions and Payments in QuickBooks?
First of all, click on settings on the QuickBooks page and open it, now go to the lists and select the recurring transactions. After this, choose the habitual bill that you want to control or manage. Now you can take the action to manage it by recreating an invoice.