It can be difficult to convert the full accounting system, however, depending on how long you have worked for the company, there may be a specific amount of GB of data. Accounting Edge is one of the greatest QuickBooks alternatives, but it is known by its user-friendly features.
Make Your Conversion
Discover if your conversion is possible and what it costs. Get your quote!
Quickly, accurately, and affordably, QuickBooks may be connected to the current AccountEdge accounting system. The accounting system develops all methods and procedures to satisfy your company's needs. This blog will provide you with complete details on AccountEdge to QuickBooks, including a list of all its advantages.
What do You Need to Transfer?
Chart of Accounts, Job lists, Vendor lists, Service item lists, Employee lists Transactions, Non-Inventory and Inventory Items, Invoices, Customer Payments, Credit Memos, Assembled Build Items, Bills, Journal Entries, Sales Receipts, Vendor Credits, Vendor Payments, Checks, Item Receipts, Estimation, Transfer, Sales Orders, Purchase Order, Sales Tax Payment, Liability Adjustment, Inventory Adjustment, Paychecks, and Payroll Liabilities.
How to Convert AccountEdge to QuickBooks Online?
Step 1: You have to Decide and Make sure about Product Needs
Your committed QuickBooks Conversion Expert will spend significant time getting to know your company and current system. They need to be aware of the business's centric growth, where you derive more profit from your accounting system, and the specific QuickBooks products you'll need. The QuickBooks Enterprise, Payroll, Point-of-Sale System, or Field Service Management may all include this.
Step 2: Set the Template
This cycle requires building up the proper work processes that will ensure QuickBooks fits your company correctly and can completely retain all of the data from your current accounting system. You might need to double-click a part in both the new QuickBooks record and your old system during this short period. You retrieve data, including reports like Accounts Receivable and Accounts Payable, P&L, monthly financial records, and any other data needed to switch to QuickBooks.
Step 3: Go Live and Train Your Team to meet with more Accuracy
To ensure that the company successfully transitions to the new programming, preparation of your group is essential. New preparation to guarantee that your team is aware of how to use your new technology.
Step 4: To Ensure, Close, and Review the Books
This cycle helps to decide that if you need any further information or monthly reports to keep your business running well. Most of the time, it is difficult to understand which data is important until the file is deleted. As a result, it is required to double-check the imported data. If more papers need to be moved, do so from your old system to QuickBooks.
Step 5: Follow up and Concern about Maintenance
Now that you have everything set up, you may run the QuickBooks software for a month or so and then check in to see how things are doing. With the help of the on-screen instructions, you can retrieve any information that was left behind in your heritage system. Additionally, you can enable ongoing monthly/quarterly closing services to help you stay on target.
The above information is sufficient to learn about how to convert AccountEdge to QuickBooks Online. If still after reading this blog if you face any issue related to this then you can call the help desk as they are available round the clock for their users. Connect with Dancing Numbers team via LIVE CHAT and solve out your issue in few minutes.
Accounting Professionals, CPA, Enterprises, Owners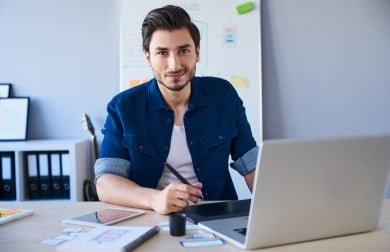 Looking for a professional expert to get the right assistance for your problems? Here, we have a team of professional and experienced team members to fix your technical, functional, data transfer, installation, update, upgrade, or data migrations errors. We are here at Dancing Numbers available to assist you with all your queries. To fix these queries you can get in touch with us via a toll-free number
+1-800-596-0806 or chat with experts.
---
Frequently Asked Questions (Faqs)
Is AccountEdge is Cloud Based?
A cloud desktop hosted by AccountEdge functions exactly like a physical desktop. Users from any place can access your AccountEdge company file and work together on the accounting process because it is kept on a secure cloud desktop server.
How to Open an AccountEdge File?
● At the top of the screen you have to select Get Info from the File menu.
● Click the triangle to its left to display it, in the Get Info window if the open with: information isn't displayed.
● Then you have select AccountEdge as the program to open the file with, from the drop down menu.
What is AccountEdge Pro?
AccountEdge is an accounting and management tool that helps the creation and management of sales and purchases, payroll administration, inventory management, time billing, and contact management.