Integration help enhance project management effectiveness and customer relationships. Utilizing QuickBooks integration software streamlines the process by avoiding duplicate data entries in trade payments and customer invoices. This two-way synchronization allows for seamless transfer of information between systems, leading to improved profit margins. Discover various methods to efficiently complete the QuickBooks integration program, saving valuable time while optimizing business operations.
QuickBooks is one the feature-rich and efficient software. With the help of 3rd party apps with QuickBooks Desktop and QuickBooks Online, your everyday life becomes easier when you will use it effectively to run your business. Integration is the greatest way to develop a relationship that helps project managers and enhances customer interactions. QuickBooks integration also makes operations simple. However, you'll need additional integrations and the top QuickBooks Online apps to make the most of QuickBooks Online.
Applications from third parties can be quite practical and can offer effective solutions to your business's demands, such as cost reporting or sales lead tracking. The apps could, however, access private data in your file, including social security numbers, data of employees, and bank account details. Many third-party apps successfully integrate with QuickBooks Online and Desktop from Intuit, despite how often they make this claim. By integrating with QuickBooks you will get many benefits such as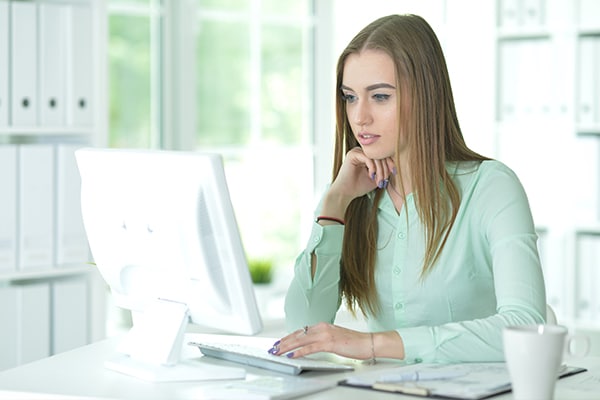 Data being entered only once
You will get fewer errors
Cash flow being enhanced
Files will be received earlier
Reducing your data security risk
Automation of your sales processes
It enables customization
Consumes times
No need to get worried about your data loss
Easy Billing and Budget Friendly
However, some companies either fall short in terms of the integration options you may use or completely lack any integration options at all. You can import data into QuickBooks whether it is list data (such as items, customers, or vendors) or transactional data (such as estimates, invoices, timesheets, or payroll posts), by integrating you can get this list data. To avoid problems with double-entry data, this accounting software typically integrates with trade payments and customer invoicing. The information may be simply transferred across the programs with two-way sync. Profit margins improve as a result of improved processes. In this article, you will get important information related to the Integration of 3rd Party Apps with QuickBooks Desktop and QuickBooks Online. These innovative methods can help you use your time more wisely and give you a clear picture of where you should focus your attention to get more profits.
Benefits of QuickBooks Integration
QB Integration makes thing easy to manage
Double entry of data is no longer an issue
Automated updating of financial reports
There is no need to manually enter the data
Analyzes each section of the financial program from the bottom-line
Everything is accessible in the right way
What are the Benefits of Using it for Business Productivity?
Using QB Integration, customers can pay their bills online and have multiple choices
Keeping track of business income and expenses will help you achieve better results
An improved cash flow allows a business to fill orders more quickly
QuickBooks Integration Support
Businesses can enhance their management process through Quickbooks integrations, which facilitate automatic updates of data. This feature enables the tracking of transactional data and error-free inputting. To achieve a seamless integration with real-time updates and syncing, our helpline is available for assistance. The integration function also allows for customers and products to sync while eliminating double entry through easy creation of work orders. Contact us on our helpline number for further support with your Quickbooks Integration needs.
Our Services
List of Services Which Can be Integrated with QuickBooks Easily
Client Testimonial
We Care About Our Customers Experience Too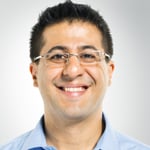 I am a small business owner and I have found when it comes to QuickBooks and Stripe integration. It has been amazing for me. The support team is so patient and kind. They are always there to help, even if I ask a question at 5 pm on a Friday.
---
John Doe
SMB Owner, Texas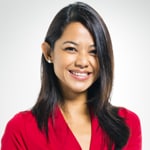 I am impressed by the ease of the integration. I have found that the integration of QuickBooks and SalesForce has been a great asset to my business. I am able to save time by not having to manually enter orders into both systems, and it is also beneficial because I am now able to keep better track of inventory.
---
Tiana Dokidis
Accountant, CTS Chicago
I have been the CFO of a business for the last 15 years and I think that QuickBooks-PayPal integration is the best integration I have seen. This has made my life so much easier. I am very impressed with how well it works.
---
Talan Bergson
CFO, S&S Houston
Why choose Dancing Numbers for QuickBooks Integration Services?
We guarantee a successful implementation after setting up the linked QuickBooks system within the allotted time limit, in addition to only offering QuickBooks integration services for your existing system.
Our QuickBooks developers are skilled at working with the QuickBooks Intuit SDK and can customize your accounting software to enable bi-directional synchronization with integrations using.Net development tools, PHP/Java, Javascript, and DBMS.
Due to how simple it is to use REST-based APIs and web connectors to connect applications with QuickBooks systems, we use agile methodology to streamline the entire integration process.
Salesforce is one of the complete connections that we can manage because to our in-depth understanding of QuickBooks API services. To mention a few, there are POS, Amazon, HubSpot, TSheets Time Tracking, WooCommerce, Shopify, Expensify, and Zoho.
With a variety of QuickBooks connectors for different industry verticals, you can centrally manage all of your accounting processes from any location, at any time.
Secure QuickBooks integration services from a company that has earned ISO 9001:2015 and ISO/IEC 27001 certifications, with guaranteed compliances observed and NDAs signed.
Frequently Asked Questions
Why should I integrate my QuickBooks Online with other third-party software?

For data entry to be automated and multiple/double entries to be eliminated, third-party programs like as CRM and ERP must be integrated with QuickBooks Online accounting software.
What are the types of QuickBooks Online integrations that you provide?

Depending on your company's needs, we offer manual, on-demand, and sync-based integrations that can be either unidirectional or bidirectional.
How secure are upper QuickBooks Integration services?

We follow to industry standards and are continually updated to reflect changes to the QuickBooks API's security and privacy policies while providing our QuickBooks Online integration services.