QuickBooks is the accounting software program which was developed by Intuit and it provides best options for handling tax, business, and personal financial matters. It comes in a variety of editions as a desktop application for Windows. Alternatively, you can select the Mac or online version as per choice of your system.
Save Time, Reduce Errors, and Improve Accuracy
Dancing Numbers helps small businesses, entrepreneurs, and CPAs to do smart transferring of data to and from QuickBooks Desktop. Utilize import, export, and delete services of Dancing Numbers software.
Accounting, payments, invoicing, and all other procedures can all be automated by the businesses using QuickBooks. These capabilities will simplify the tracking and the management of firm funds. Users can create, update, and alter spreadsheets by using the Google Sheets and a web-based tool which also allows for the real-time online data sharing.
Standard spreadsheet functions are like adding, deleting, and sorting of rows and columns which are available in Google's offers. However, in contrast to other spreadsheet tools, Google Sheets also enables several geographically distant users to collaborate on a spreadsheet at the same time and converse through integration instant messaging software. From their desktops or mobile devices, users can instantly upload spreadsheets. Users may view the changes which are made by other users as they happen because the application automatically saves every update.
Since, QuickBooks is integrated with only one entry of the data which is required. There is no need to take any more action once the information which has been input into a business timekeeping or order entry system. Additionally, the information is entered into QuickBooks in real-time, resulting in less labor and greater efficiency.
Integration of Google Sheets with QuickBooks
For information on the QuickBooks Desktop Integration, you have to read this article. It will be beneficial for you to automate all processes that you can manage currently manually. For simple data transfer and transformation, they offer you to access the connecting apps. It is a very straightforward and basic integrated collection of tools which helps in accomplishing your goals. You will have more things which help you in concentrate on other business operations. It operates continuously and will help you in performing your job.
Connection of Google Sheets with QuickBooks
Small and medium-sized enterprises are the primary target market for QuickBooks, an online platform for accounting and payment services. In addition to providing on-premises and cloud software packages, they also provide a strong API that enables developers to build new apps for the platform.
Accounts, suppliers, customers, employees, bills, invoices, taxes, and transactions are just a few of the several business accounting entities that can be accessed through the QuickBooks API.
First step is to develop a sandbox of QuickBooks application.
Second step is to obtain an OAuth 2.0 Access Token.
The last and final third step is to run your API call in the Apipheny Add-on for Google Sheets.
Benefits of QuickBooks Integration with Google Sheets
You can use QuickBooks in order to automatically communicate data between QuickBooks and Google Sheets in a matter of seconds and without writing a single line of code. You just need to start your company workflow by adding new invoices from QuickBooks to a Google spreadsheet as a new row, or you can also have a look through the other described procedures.
Working with the data from QuickBooks to Google sheets directly and search for the entire listed feature
Two way Connection: You can establish a two-way connection between your Google Sheets and your QuickBooks. Custom queries are made, data and reports can be exported with ease. Directly from Google Sheets, you may upload the data to QuickBooks.
Upload Data to QuickBooks: You can upload bulk amount of your data to QuickBooks and use Google Sheets to add, update, or delete data to save time. Issues with Transitions, Contacts, Journals, Credit Notes, Invoices, Accounts, and Eliminate All CSV Files. This tool enables you to schedule data uploads from Google Sheets to QuickBooks Online for accounting programs.
Automatic Data Update: Flexible timetable that updates your reports and dashboards automatically while you are offline. This adaptable timetable consists of hourly, daily, weekly, and monthly intervals. By connecting your spreadsheets to Google Data Studio and enabling periodic updates, it is simple to construct dashboards.
Automatic Alerts & Emails: With this tool, you may automatically create and send email reports in CSV, PDF, Google Sheets, or Excel to all of your clients. To help you avoid any complications with payments or losses, it rates and notifies you.
On-time Collaboration: Using Google Drive, you can quickly share your spreadsheets with your teams for on-time collaboration. To achieve better outcomes, you might decide to collaborate on a shared spreadsheet, track changes, and provide comments.
Steps to be Perform by User for Adding Google Sheet with QuickBooks
Triggers and Connection: Connect your daily-used QuickBooks and Google Sheets to each other to unlock productivity superpowers.
New Rows of Invoices can be Added to a Spreadsheet: If you use Google Sheets or Google Reports to manage your company duties, you must switch to automatic mode in order to begin adding new QuickBooks Online Invoices to a Google Spreadsheet. The QuickBooks Online Google Sheets integration must be selected by viewing the QuickBooks settings. As soon as you've chosen the worksheet, you'll have the option to transmit specific columns in the spreadsheet with data from your QuickBooks online invoice.
Establish the Sales Receipts and Customers in QuickBooks: Within your Google spreadsheet, you may monitor the transaction processing. It will urge you to include new spreadsheet row updates once the integration is complete. You must apply a filter to a specific column or set of values in order to highlight them. You may do this by making a customer for each compatible new release and linking a sales receipt to them that contains the data from Google Sheets.
Create Google Sheets for New Payments: The first step is to find or wait for the new payment. You could want to organize the data in the Google spreadsheet after you receiving of the payments in the accounting program. The simplest approach to add a row to the Google sheet with all the information about the new payment is using this integration.
Create the Following Row in a Google Document for QuickBooks Expenses: Click on New Expense once and then make a row in the spreadsheet. You receive entire data to organize in your spreadsheet when your software program discovers new expenses. As a result, you can keep track of your spending automatically and gain clarity.
Customers of QuickBooks Online, Who are New, Establish a Spreadsheet: Occasionally, it might be a little challenging to control large outlays of money, particularly when you need to add a lot of new clients. This integration makes it simple to make a spreadsheet with the same format.
Regarding QuickBooks Online Invoices: When you want to generate new spreadsheets, click on the New Invoice button and then select Create Spreadsheet Row. What you should do if QuickBooks is unable to send email invoices.
Step by Step Procedure of Integrating QuickBooks with Google Sheet
QuickBooks Personal the Google sheet to gain a clear picture of your entire business accounting, integration is the only way to locate all the data in your Google spreadsheets. Your creativity is the only boundary.
Follow the steps below to configure the workflow.
Navigate to the QuickBooks Desktop.
To select Event click on the button.
Select Google Docs as an action app and then click on the next button.
Now select the event option.
By using drag and drop option, you can now map the fields from QuickBooks to Google Docs.
Save any modifications which you have done and run a workflow test.
Now you can return to your work.
Integration with Google Sheet
Following are the steps for Google Sheets to integrate QuickBooks.
Verify your Google Sheets by using QuickBooks.
Select one of the apps to use as a trigger. It will carry out all of your operations in automated mode.
From all of the other apps, select for a resulting action.
Now decide whatever data you want to communicate from one program to another.
Web Services
If you want to integrate any app with QuickBooks quickly then you'll need a web services. To pair with any installed software and get better results in the shortest amount of time, web services provide a wide range of options. The integration processing makes it possible for a web service to operate all server-based functions and immediately update software. With the aid of these services, you can easily update the QuickBooks data on your e-commerce website. You may perform the configuration either automatically or manually.
Downloading and Setting up of QuickBooks Web Connector
Step 1: Download and Install the QuickBooks Web Connector
First, You have to start by downloading the installer.
Right click on the installer for the process of downloading.
Now, Pick Extract All from the list of menu.
Continuing to follow all the on-screen instructions to complete the process of installation.
If the current version wasn't functioning, you could download another one to address any compatibility problems.
Step 2: Add the App to the Web Connection
Navigate to the file and then select the file.
Now, Update Web Service button will appear and then click on it.
Access the Manage Web Apps page.
Click on the Set up option again.
Make your selection of Connect to QuickBooks.
Now, Launch your QuickBooks Desktop and select done button.
If you want to proceed, Select the YES button on the confirmation on screen that will appear.
The information provided above should be adequate to inform you about the QuickBooks Desktop Google Sheet Integration, but if you still have questions regarding QuickBooks Pro, Premier, and Enterprise Cannot Integrate with Google Sheet then you can get in touch with a QuickBooks professional via the online service. A user may also call on a free number; our professionals will help you in resolving your issue.
Accounting Professionals, CPA, Enterprises, Owners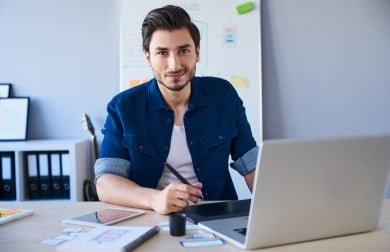 Looking for a professional expert to get the right assistance for your problems? Here, we have a team of professional and experienced team members to fix your technical, functional, data transfer, installation, update, upgrade, or data migrations errors. We are here at Dancing Numbers available to assist you with all your queries. To fix these queries you can get in touch with us via a toll-free number
+1-800-596-0806 or chat with experts.
---
Frequently Asked Questions
Does QuickBooks have Google Sheets Integration?
Connect Google Sheets to several QuickBooks businesses by using two-way syncing. Plan automatic data uploads from Google Sheets directly to the QuickBooks. A configurable timetable can be used to automatically refresh and email updated QuickBooks reports. Google Drive allows you to collaborate with your team and clients on spreadsheets.
How can I Connect QuickBooks with Google?
Read the detailed instructions which are explained below:
• Activate a Transaction and then select a transaction from the Create button that is plus sign from the Menu by navigating and select the invoice from it.
• Insert new button in the area on the upper left of your transaction and then click on the Add New button.
• Now, Join Google Mail and Connect your Gmail account is the first option on the menu which appears.
• Hit the button accept.
How do I Import Data from Google Sheets?
Import information from a different spreadsheet by following the steps which are described below:
• Activate a spreadsheet in the Google Sheets.
• Type the keyword IMPORTRANGE in a cell which is empty.
• Insert the following details which are enclosed in quote marks and separated by a comma, in parenthesis: and this is the Sheets spreadsheet's URL.
• Hit the Enter key in order to run that page.
• To connect the two spreadsheets, click the Allow button for accessing it.
How can I Connect Your PC to Google Sheets?
Just adhere to these guidelines for connecting your system to Google Sheets:
• Navigate and click on Google Chrome for launch it.
• In the top right corner of the browser, Select the appropriate spreadsheet and then click the more sign which is three vertical dots.
• Tap and hold the more tools from the menu.
• Navigate and click on the create Shortcut.
• In the top left corner of the screen there is a app button you have to select the Apps button and then built connection from there.
What are the Steps for Importing Transactions into QuickBooks Desktop?
Follow the following steps in order to import your transactions:
• Navigate and select the Imports from the Profile icon.
• Select the Transactions for Import.
• To upload the CSV file, follow all the onscreen instructions.
• Choose Import button and select it.