If you are using Intuit payroll service for QuickBooks, you are pretty much aware of using ADP which stands out to be extremely crucial for all payroll needs. ADP Info Link General Ledger Interface website allows for the creation of payroll reports and can be imported into QuickBooks.
Save Time, Reduce Errors, and Improve Accuracy
Dancing Numbers helps small businesses, entrepreneurs, and CPAs to do smart transferring of data to and from QuickBooks Desktop. Utilize import, export, and delete services of Dancing Numbers software.
However, to import the ADP payroll file, it needs to be integrated and set up with QuickBooks. This article will take you through a comprehensive learning journey of understanding how to do QuickBooks ADP Payroll Integration and how exactly that functions.
What is QuickBooks ADP Payroll?
Known for its advanced payroll technology, Automatic Data Processing aka ADP can now be blissfully integrated with Intuit's QuickBooks platform. It extensively helps accountants in connecting and working seamlessly on the QuickBooks interface along with other accounting platforms so that managing the finances of the company becomes extremely smooth and efficient.
Going to the next level, ADP will be also bringing enhanced Compensation Bench marking, which will be a subset of the ADP DataCloud solution and allows accountants to connect amongst themselves for the information to flow in a streamlined manner for evaluation across the industry, employee, type of work, location, type of pay, business profits and much more.
Coming back to QuickBooks, the further section will help us to understand why do we need to integrated ADP Payroll with the application and what array of benefits does it have for you and your business.
The next section will exhibit the potential reasoning behind why do you need to integrate ADP Payroll with QuickBooks.
Why do You Need to Integrate ADP Payroll with QuickBooks?
When it comes to why do you need to integrate ADP Payroll with QuickBooks, the foremost thing to have in mind is getting the payroll activity done right. However, QuickBooks integration with ADP Payroll is beneficial because of more than that.
Helps with complete management of processing wage garnishment
Look for the right candidates and enhance the hiring process
Find the authentic payroll data and make the calculation of PPP loan forgiveness amount easier with dedicated Paycheck Protection Program (PPP) Reports
Additional assistance for ADP's labour law poster enforcement notification service regulations
Calculating, depositing, and reconciling files for your payroll taxes is possible
Now that you have gauged the importance of QuickBooks integration with ADP Payroll, the following section shall guide you on how to do integrate and the functioning of the same.
How to Perform QuickBooks ADP Payroll Integration and How Does it Work?
QuickBooks ADP Payroll Integration
To aid accounting professionals with adding payroll revenue sources, ADP brings to the table a wonderful solution known as RUN. ADP-powered RUN can be understood as a simple setup that drives seamless QuickBooks connection, helping to perform and attain high-quality payroll services. No doubt, it saves an invaluable amount of time, effort, and of course money.
The program is mobile-based and web-based and manages each minuscule detail of running a business which thus helps you to focus on more important areas which deserve to have your prior peruse.
Connecting RUN with QuickBooks is not at all a cryptic action and can be done quite smoothly.
Working On QuickBooks ADP Payroll Integration
Before jumping to the section of understanding steps involved for how to do QuickBooks ADP Payroll Integration, let's first absorb how does this work when integrated with the application.
It starts from importing your respective account list from QuickBooks to that into RUN and permitting for the account to map it accordingly. Next, with one click, you can push payroll transactions from RUN into QuickBooks.
For bookkeepers and accounting professionals, you will be having access to Accountant Link on which you will be having single-sign-on access to the RUN.
Steps Involved For QuickBooks ADP Payroll Integration
Step 1: Login into ADP RUN Payroll Account.
Step 2: Select Setup General Ledger.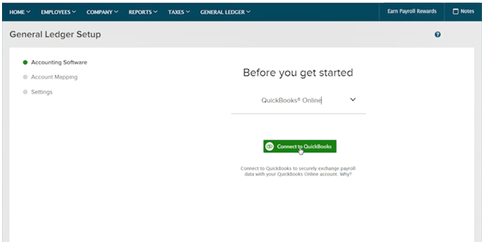 Step 3: In the next step, select it and log into QuickBooks.
Step 4: Next, follow the new and easy setup process involved before going onto the next step.
Step 5: Tap on Post to QuickBooks while you run the payroll the next time.
Note: Make sure you follow each step. Do not risk missing any important step or else the whole process will be incomplete. Please follow step by step.
How to Integrate QuickBooks Time and ADP RUN?
You can easily import your employees' timesheets from QuickBooks Time into RUN thanks to the integration between ADP RUN and QuickBooks Time. Payroll is powered by ADP. In this blog, you will learn about how to integrate QuickBooks Time and ADP RUN.
In ADP RUN
Be sure to do the following in ADP RUN before configuring the integration with QuickBooks Time:
Turn off the ADP Timecard setting. The QuickBooks Time integration is incompatible with the ADP time tracking option.
In ADP, turn on Timecard Import. As a result, ADP is now able to accept timesheets from QuickBooks Time.
Install the Integration
1. If You have QuickBooks Time and RUN
If you already use ADP RUN and QuickBooks Time, you can get started by purchasing the connector app.
Go to the Feature Add-ons and then on Manage Add-ons in QuickBooks Time.
Then you have to find ADP RUN and then click on Install.
To connect your ADP RUN and QuickBooks follow the instructions that are visible on the screen. For reference:

Select Get Code in the ADP RUN Integration Preferences window to create the temporary code you will need to finish the integration. To your clipboard, copy this code.
In the ADP App Marketplace, look for the app QuickBooks Time Connector for RUN.
Select Buy Now and sign in after arriving there.
Paste the code you received from QuickBooks Time when required during the checkout process.
Refresh your QuickBooks Time page after you have checked out. There will be an active integration.
2. If You have RUN, But not QuickBooks Time
Your accounts will be immediately connected when you set up a QuickBooks Time account from the ADP Marketplace.
In the ADP App Marketplace, look for the app QuickBooks Time for RUN.
To get started with a QuickBooks Time account, select Start a free trial or select a version to purchase.
Place your order by following the checkout procedure.
Select Start setup when prompted to begin setting up your QuickBooks Time account.
Then you have to Go to QuickBooks Time. Your accounts will be connected automatically.
Set up the Integration
Make sure that all of your QuickBooks Time settings have been modified as necessary to match your ADP settings. To access the preferences for ADP integration:
Select ADP RUN in QuickBooks Time which is at the top right.
Choose Preferences from the drop-down menu.
Team Members
All active employees, including hourly and salaried, are instantly imported.

During setup or later under the QuickBooks Time ADP RUN Preferences, you may decide whether to import 1099 Contractors.

If a new employee needs to track their time, first add them to ADP RUN, and then import them into QuickBooks Time.
Time off Accruals
The time off codes is immediately transferred into QuickBooks Time from ADP RUN. Prior to integration:

Verify your times off codes are accurate in ADP RUN. To see Earnings and Deductions, select Company. Make changes as necessary.

Make sure there isn't any excess or pointless Time Off Codes in QuickBooks Time. Go to Time off Codes after selecting Feature Add-ons. Make changes as necessary.
Pay Frequencies
As you export time, the ADP RUN-specific pay frequencies will be available for selection in the QuickBooks Time Approvals Report.
The ADP Weekly and ADP BiWeekly frequencies are the two that are important. QuickBooks Time is incompatible with the quarterly option.
Set the QuickBooks Time payroll schedule to correspond with the frequency that most of your employees use if you are using several payroll frequencies in RUN. This is useful if you need to remind your staff to report their time or for pay periods.
Overtime
Make sure your QuickBooks Time overtime settings match what you have in ADP for the hours to export successfully.
Regular hours, overtime, and double time are tracked by ADP.
You can import from and export to RUN after installing and setting up the integration.
Integrate QuickBooks Time and ADP Workforce Now
Integrate your QuickBooks Time and ADP Workforce Now accounts below are the points mentioned, as it includes all the necessary points that are related to this. So without wasting the time let's start-
Install and Set up the Integration
1. If You are having QuickBooks Time and ADP Workforce
Go to Feature Add-ons and then go Manage Add-ons in QuickBooks Time.
Find ADP Workforce Now in the list and click Get. You will be directed to the ADP Marketplace's QuickBooks Time Connector app.

Note: You might need to login into the ADP Marketplace.

Select Buy Now to download the app. You will receive instructions for the app purchase.
Select Go to QuickBooks Time once you see the successfully connected on your screen.
2. If You have ADP Workforce but not QuickBooks Time
First, You have to log in to ADP WorkForce Now by using the Administrator Sign In.
Access the ADP WorkForce for QuickBooks Time Time Tracking website right away.
Simply click Start a Free Trial to download the app. You will be assisted during the app-buying process (which includes a 14-day free trial).
There will be a QuickBooks Time sign-up window: Enter your email address, The password you want, And your phone number, And then select a web address for QuickBooks Time.
Check the box that says I agree ADP access my QuickBooks Time data when requested.
Then select Start free trial and then after some time you have to choose Go to QuickBooks Time.
Use the Integration
1. Employees
Ensure that QuickBooks Time has been added for each employee in ADP who needs to track time.

Enter the necessary fields to match ADP under My Team > + Add.
Once all employees have been added, link their profiles by entering their ADP File ID in the Payroll ID field in QuickBooks Time under Team Member Details for each employee. This needs to be 6 digits, leading zeros included.

Include the ADP Company Code in each Payroll ID field in QuickBooks Time for Multi-Company Access accounts. Format as CCC: NNNNNN, where NNNNNN stands for the personnel file ID and CCC is the corporate code.

Note: To save time, You can add and update employees by uploading a.csv file. Check out Team Member Import and Update using CSV Spreadsheet.

The following actions in ADP will immediately sync into QuickBooks Time after the initial integration is finished and related employees are added:

You can edit the First name of an employee, Last name, or work email.
In QuickBooks Time, a new employee will add a new user.
In QuickBooks Time, a fired employee will archive the user.

Note: The employee's status in ADP won't change if they are archived in QuickBooks Time.
2. Export Timesheets
Timesheets can be exported to ADP Workforce Now either directly or as a flat file. As Batch Payroll, both import:
Flat File Export: Overtime, Exports Regular Hours, Doubletime, and Time Off.
Direct Export: Overtime, Exports Regular Hours, and Doubletime.
Flat File Export:
Your account must have the Flat File added by a QuickBooks Time support agent. Contact us if you don't already have it. Have your ADP Company Code handy. You can export your flat file after adding it.
In QuickBooks Time

Click on Approvals. Run the Report for the approved date range (any approved date range can be chosen) Approve Time.
Select the same date range you approved by going to Reports then go to Payroll Report and then click on Running Report.
Then you have to select Report Exports at the top and then choose the Excel file download that is under ADP Workforce Now Export.

ADP Workforce Now says:

Into ADP upload the file
Although time can be changed here, QuickBooks Time will not be updated.
Direct Export:
In QuickBooks Time:

Go to Approvals then click on Run Report for the desired date range (any desired date range may be selected), and then select Approve Time.
Select ADP Export Approved Time and confirm the export in the Approvals report. Once the export is finished, a success window will display on your screen.
In ADP Workforce Now:

First, You have to go to Process then click on Payroll, and then on Pay data.
The most recent batch of time will be placed at the end of the list.
To view time details. Although time can be changed here, QuickBooks Time will not be updated.
Was this article helpful for you to understand how to do QuickBooks ADP Payroll Integration and understand how does that work? If you are new to all this and do not have a technical background, it is highly recommended you consult a professional.
Accounting Professionals, CPA, Enterprises, Owners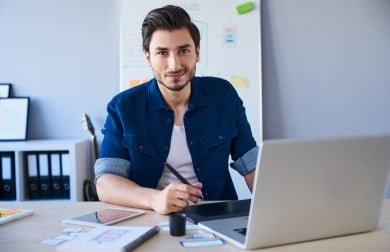 Looking for a professional expert to get the right assistance for your problems? Here, we have a team of professional and experienced team members to fix your technical, functional, data transfer, installation, update, upgrade, or data migrations errors. We are here at Dancing Numbers available to assist you with all your queries. To fix these queries you can get in touch with us via a toll-free number
+1-800-596-0806 or chat with experts.
---
Frequently Asked Questions (Faqs)
Are there any other Packages for Payroll needs by ADP?
Yes. There are other packages for payroll needs by ADP. Designed for simplifying and enhancing your basic payroll needs, ADP offers the following range of packages:

ADP Enhanced Payroll:


ADP Essential Payroll:


ADP HR Pro:


ADP Complete Payroll and HR Plus
What are the Additional Benefiting Factors Concerning Payment and team management with ADP?
There are certain benefitting factors related to the payment and team management with ADP. As per experts, with ADP, you can start paying your employees, track the work time, and file taxes on time effectively. With HR HelpDesk, access to ZipRecruiter, Employee Handbook Wizard, and much more, you can recruit and manage the team in a streamlined and efficient manner. All in all, this will benefit the business significantly and will the annual revenue.
Can TSheets Integrate with ADP?
Employee hours and PTO recorded in QuickBooks Time are effortlessly synced to RUN through the QuickBooks Time (previously TSheets) Connector Powered by ADP. Employees continue to use QuickBooks Time to keep track of their time, and approved hours can be easily approved into ADP.
Do Most Companies use ADP?
Yes, most companies use ADP as ADP is one of the biggest providers of HR solutions and it stands for Automatic Data Processing. Its payroll is fast, flexible, and easy.
Does ADP Work with QuickBooks?
You can easily import your employees' timesheets from QuickBooks Time into RUN thanks to the integration between ADP RUN and QuickBooks Time. Payroll is powered by ADP.
Does the ADP Workforce now have an API?
In the ADP Marketplace, ADP Workforce Now provides a collection of pre-built APIs for key human capital management domains. Data connector and end-user application are the two application kinds available to developers in the ADP Marketplace for their integration requirements.
Is the ADP Workforce Free?
No, ADP Workforce Now doesn't offer a free plan.