Any business whether it is small or medium-sized must be aware of the bothersome that comes while maintaining their books. With the seamless Zoho QuickBooks integration, users can make their accounting and inventory management effortless by accessing all their sales and purchases. This integration enables every aspect of the business to work with the automated workflows by synchronizing customers, orders, as well as accounts between two systems i.e., QuickBooks and Zoho CRM.
Save Time, Reduce Errors, and Improve Accuracy
Dancing Numbers helps small businesses, entrepreneurs, and CPAs to do smart transferring of data to and from QuickBooks Desktop. Utilize import, export, and delete services of Dancing Numbers software.
It also saves you time by avoiding less time spent in data entry and you can spend more time running your business to boost productivity. Other Zoho QuickBooks integration related factors you will come to know in this article. So, it is suggested you continue reading till the end to get a complete insight into this integration.
How does Zoho QuickBooks Integration work?
As we already know, Time tracking is an important factor in any organization and this integration benefits from time saving and helps in boosting productivity by
Providing the information of payment and invoice for salespeople and reducing double accounting entries.
If you're using Windows .NET technology in order to create a Windows application then you can simply upload the application to your QuickBooks server and configure it.
You can include your own web connector within the app so that we don't need to use QuickBooks web-connector.
You don't require any third-party web services if you are adding your own web server by embedding in your application.
Your application consists of an easy-to-use scheduler which is usually for the sync interval.
All the above factors help you to strengthen your sales cycle and also enhance the user experience.
Key Features of Zoho QuickBooks Integration
This integration offers you ample features that are listed below:
Sync as little or as much as you wish. Select the modules which you want to sync so that you can view the information you require, when you need the following: Products/Items, Accounts/Contacts, Sales Orders, Invoices, Purchase Orders, Quotes, vendors, etc. you can even prioritize specific element and data.
With this powerful integration, you can customize field mapping, modules, sync direction, and special settings.
It is also important to keep the synced records and this integration lets you view the complete history details of data transferred. You also need to be updated and with the sync log so that you can easily monitor all the errors.
It also helps users to delete the data transfer activity.
You can get your data transfer efficiently with this seamless integration on daily required items such as products, contacts, sales order between Zoho CRM and QuickBooks.
You can easily import and export your data that are widely used features. It is available in simple ways to select records and do the import or export processes.
Last but not the least, you can get back to continuing your productive work with Zoho QuickBooks integration and your system will take care of all other double entry work for you whenever required.
Prerequisite Need to Consider Before Integrating QuickBooks with Zoho
You must have an active QuickBooks account
Make sure that you should have a QuickBooks US Edition when you integrate with Zoho
Don't try to connect multiple companies to Zoho Inventory and vice-versa
Ensure that both software base currency must be same
You need to enable multi-currency in QuickBooks too if you turned multi-currency in Zoho inventory.
Steps to Connect the Zoho inventory into QuickBooks
To connect the Zoho inventory into QuickBooks usually involves two steps that are pretty simple to follow:
Step 1: Setup of Zoho Inventory in QuickBooks Software
First, login via Zoho Inventory account
Next, look for the integration button that you probably find on your sidebar
After that, close the Accounting tab
Look for connect to QuickBooks tab that you find beside the QuickBooks button
Once find it then select the same
Now, it redirect you on the QuickBooks sign-in page
Fill out all the credentials to proceed the process of integration
Once the login is successfully done then you have to choose the preferred company
Once selected then click "Connect" and this integration process ends here.
Step 2: Integration Configuration
Once the you successfully connected with your QuickBooks then it redirect you on the Zoho account page
Now, perform the configuration of integration and this completed the next phase
After that, configure the settings to allow import and export of data from QuickBooks to Zoho and vice-versa without any interruption.
Once the process completes then you're all set to import your accounts, vendor details, customer details and other items with ease.
Take a Quick close Look at Zoho QuickBooks Integration
This Integration helps companies to maintain complete and up-to-date customer information due to the application's smart widgets. The software helps you to easily transfer data including quotes, contacts, products, sales orders, vendors, and invoices. Above all that, you can have reliable ways to import all the data from QuickBooks to Zoho CRM.
In addition, you can export all or selected documents, sync contact and vendor information to QuickBooks from Zoho CRM. Map regular and custom fields, and sync between QuickBooks and Zoho CRM fields. It is also used during synchronization to prioritize data and to overwrite data. The Zoho CRM is likely to lead to zero human errors with its automated capabilities.
Accounting Professionals, CPA, Enterprises, Owners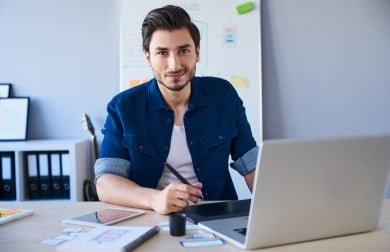 Looking for a professional expert to get the right assistance for your problems? Here, we have a team of professional and experienced team members to fix your technical, functional, data transfer, installation, update, upgrade, or data migrations errors. We are here at Dancing Numbers available to assist you with all your queries. To fix these queries you can get in touch with us via a toll-free number
+1-800-596-0806 or chat with experts.
---