QuickBooks is a leading payment and invoicing software that lets you create and send invoices, track payments, and automate bookkeeping. Facts about Stripe QuickBooks Integration.
At the same time, Stripe provides robust APIs for recurring billing and online payments.
Save Time, Reduce Errors, and Improve Accuracy
Dancing Numbers helps small businesses, entrepreneurs, and CPAs to do smart transferring of data to and from QuickBooks Desktop. Utilize import, export, and delete services of Dancing Numbers software.
Integrating QuickBooks and Stripe is very easy and convenient. It lets you synchronize QuickBooks Online with Stripe data. Also, it synchronizes Stripe Customers, Payouts, Sales, Taxes, Fees, etc.
QuickBooks Online allows you to keep books accurate and precise without the annoyances of manual data entry.
Stripe integrates with both QuickBooks Online and QuickBooks Desktop. You can integrate Stripe to QuickBooks Desktop to import complex Stripe transactions into your books to make them neat and ready for tax reporting.
This integration enables users to pay invoices and automate Stripe transactions in QuickBooks.
Dancing Numbers allows you to import, export, and delete info between QuickBooks Online and Stripe automatically in a matter of minutes.
What's QuickBooks Stripe Integration?
QuickBooks Stripe Integration provides a number of benefits for online businesses. For handling online payments and operations both platforms are appropriate and integration allows enhanced features and benefits. Reducing manual work and saving time the integration automates various processes.
How Can You Integrate Stripe and QuickBooks?
You can use an application from the QuickBooks App Store to integrate your Stripe or you can do is to link your Stripe account with QuickBooks by just creating an account on Stripe's official site. Once it is linked then you can connect the invoices that are generated in your Stripe account with QuickBooks.
Use the QuickBooks App Store
The Apps Store is one method of integrating Stripe with QuickBooks. This store has a connection with Stripe as well as a variety of applications that address various business needs.
While the program is running, open the QuickBooks Apps shop.
Go to the Search icon and type Sync Orders into the search box.
Then from the list, you have to choose an application.
Review the overview of the application.
Ensure that the program permits integration with Stripe.
In order to get the program, click Get App Now.
Start the integration process using the downloaded app.
Merging Stripe and QuickBooks Accounts: How do I do it?
With the help of Stripe QuickBooks connection, you can merge your Stripe Checking Account, where payouts are received, with your actual banking account in the program.
Select Lists > category of accounts to see all of your accounts.
Make sure the two accounts being merged are on the same level (either primary level accounts or sub-accounts).
Pick the account that is no longer needed.
At the bottom of the account category window, tap Edit Account, then tap the Account tab.
Change the account's name to match the name of the other account.
Then you can save the changes that you have made.
Click Yes to merge the account with the other account after renaming it, or click No to cancel. Records for the renamed account will be combined with those for the original account. Follow this procedure for every new import.
How to Integrate Stripe with QuickBooks Online?
Find the appropriate app in QuickBooks Online's Apps area and choose it to connect Stripe to QuickBooks Online. then access the tool for paying bills.
You can select Apps in QuickBooks Online.
Click the Find the Right App button.
Use the Paying Bills option in Step 3.
Then you can Click Make Payments after that.
You must first view the Key Benefits after clicking a tile. Press each tile to get access to the benefits.
Stripe QuickBooks Desktop Integration: What Are the Steps?
The QuickBooks Desktop Stripe application makes it possible to integrate Stripe with QuickBooks Desktop. By choosing Find More Business Solutions from the Help menu, you can locate this software in the Software Center to sync or integrate payment processing technologies with your QuickBooks Desktop account.
Begin by clicking open "QuickBooks Desktop"
Then you have to push the tab for "Help"
A menu will be displayed. You have to click on App Center. You have to find "App Center: Find More Business Solutions".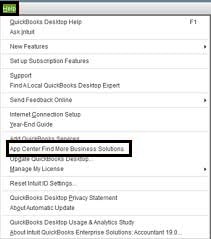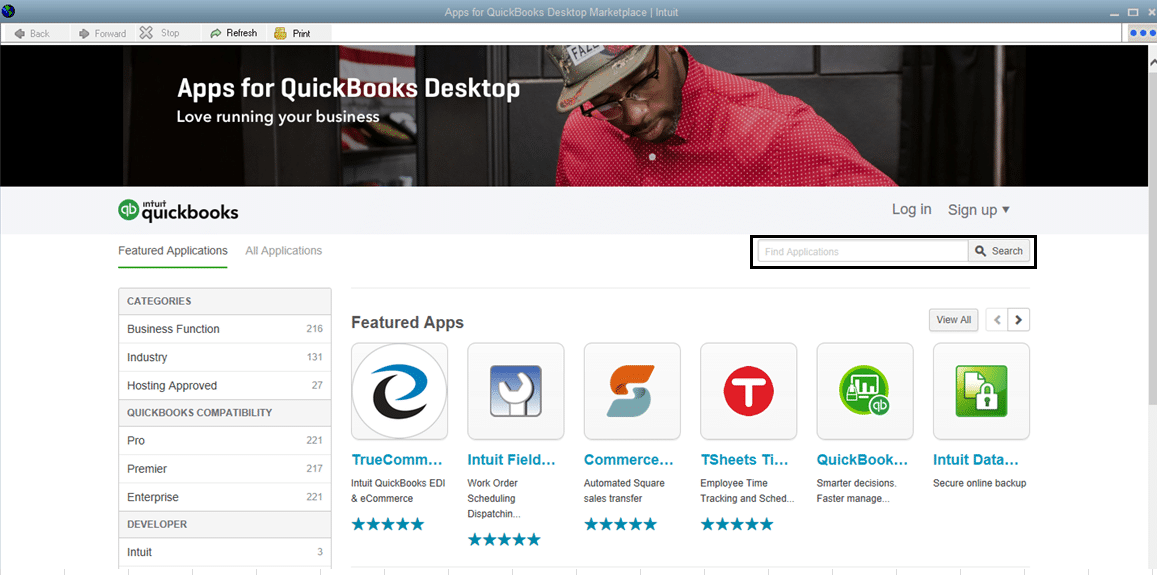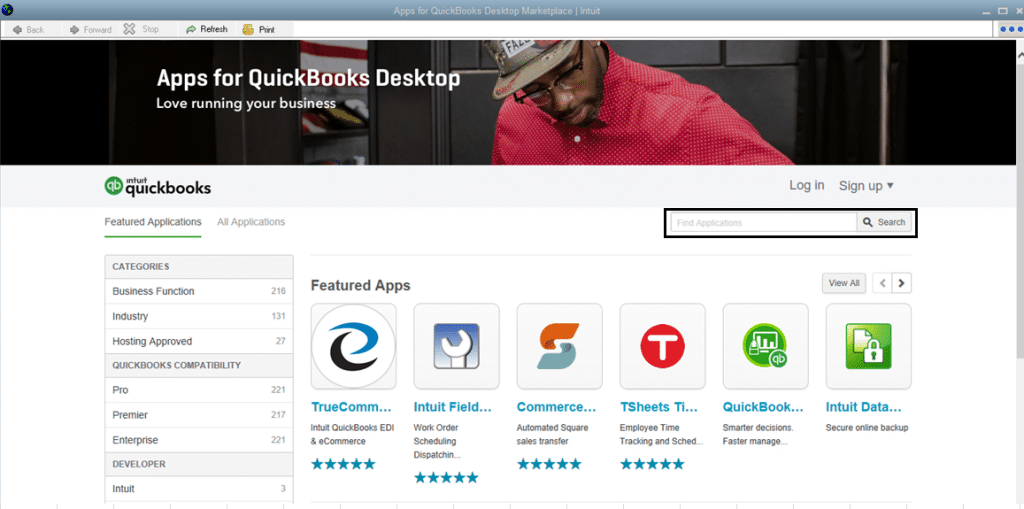 You have to tap on "Search" in the window.
In the box, you have to "Write Stripe".
Now you have to press one of the following options:
You have to wait for the Stripe application that needs to be seen
Now you can get the application.
How Does Stripe Works with QuickBooks
Accounting and bookkeeping have become more enjoyable and convenient with this integration. Stripe will save customer's an average of 300 hours per year. It automates bookkeeping for small enterprises that use QuickBooks so that you can focus on your enterprise.
The Stripe data will accurately account for the sales tax on your sales transactions processed via credit card payments through Stripe.
Stripe can hold funds on your behalf. When you accept a payment or make a sale, Stripe will pay the customer's payment and then deposit the funds to a holding account. This is your balance of funds composed of different types of transactions. Then, Stripe will transfer these payouts from your available account balance into your existing bank account based on your payout schedule.
Also, Stripe withdraws funds from your balance to pay for different expenses such as payment processing fees and refunds. Thus, the transfers Stripe will regularly make to your existing bank account will not show all the credits and/or debits behind the scenes.
Advantages of Stripe QuickBooks Integration
With QuickBooks Stripe integration, you can find these advantages:
Data from Stripe is automatically imported into QuickBooks, giving you a clear picture of how your business is doing.
When integrating Stripe with QuickBooks Online, you can configure sales, products/services, taxes, fees, application fees, expenses, and payouts.
Your Stripe transactions, including sales, fees, expenses, and refunds, can be reconciled easily.
Tracking sync status at any time and reverting any action with one click makes amending errors in data easier.
You can categorize your sales by taxable and non-taxable transactions and apply the right tax rate by using such functions as default tax codes, generic tax codes, and zero-rated tax codes.
Multi-currency payments can be managed with the multi-currency feature.
Stripe QuickBooks Integration: Tutorial Video
The issue with Stripe and QuickBooks Online integration is that your information must be manually entered into your QuickBooks company and not analyze the transactions before import.
However, you will be needing something that synchronizes your data in detail and gives you total control over the actions happening with Stripe data in your QuickBooks Online so that you can always keep your book updated by matching Stripe transactions with QuickBooks Online entirely and accurately.
Accounting Professionals, CPA, Enterprises, Owners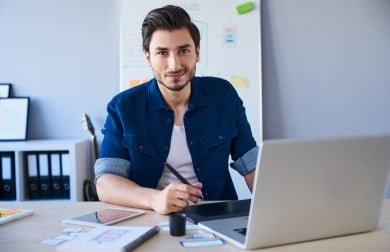 Looking for a professional expert to get the right assistance for your problems? Here, we have a team of professional and experienced team members to fix your technical, functional, data transfer, installation, update, upgrade, or data migrations errors. We are here at Dancing Numbers available to assist you with all your queries. To fix these queries you can get in touch with us via a toll-free number
+1-800-596-0806 or chat with experts.
---
Frequently Asked Questions (Faqs)
Does Stripe integrate with QuickBooks Online?
Yes, Stripe Integrates with QuickBooks Online.
Does Stripe work with QuickBooks?
Yes, Stripe works with QuickBooks.
Can You link Stripe to QuickBooks?
Yes, You are able to link Stripe to QuickBooks.
How to Connect Stripe with QuickBooks?
You can use an integration tool or a third-party app to connect Stripe with QuickBooks.
Is there a Stripe Integration with QuickBooks Online?
Yes, there's a Stripe Integration with QuickBooks Online.
Can I Add Stripe to QuickBooks?
Yes, You can Add Stripe to QuickBooks.
How to Integrate Stripe with QuickBooks Online?
You can use an integration tool or a third-party app to integrate Stripe with QuickBooks Online.
How to Connect Stripe to QuickBooks Online?
You can use an integration tool or a third-party app to connect Stripe with QuickBooks Online.
How to Connect my Stripe Account to QuickBooks Online?
You have to log in to your QuickBooks account
Then you have to go to the Apps tab
Now you have to Search for Stripe
Then you have to select the Stripe app and then click Connect
How to Reconcile Stripe Payouts in QuickBooks Online?
You have to go to Banking and then you have to Make Deposits.
Now you have to select the deposit account.
Check to see if the deposit total matches the amount on the bank's credit slip.
Can I Accept Payments from Customers through Stripe in QuickBooks Online?
Yes, You can by Integrating Stripe with QuickBooks Online.
How to View Transaction Details for Payments that are Made Through Stripe in QuickBooks Online?
You have to go to the Sales tab and then you have to select the Transactions section.
You may then filter transactions based on payment type, including Stripe.
Does QuickBooks Online Charge any Additional Fees for Integrating with Stripe?
No additional fees are levied by QuickBooks Online for integrating with Stripe. However, Stripe has the right to impose transaction processing fees.