QuickBooks is a leading payment and invoicing software that lets you create and send invoices, track payments, and automate bookkeeping. Facts about Stripe QuickBooks Integration.
At the same time, Stripe provides robust APIs for recurring billing and online payments.
Save Time, Reduce Errors, and Improve Accuracy
Dancing Numbers helps small businesses, entrepreneurs, and CPAs to do smart transferring of data to and from QuickBooks Desktop. Utilize import, export, and delete services of Dancing Numbers software.
Integrating QuickBooks and Stripe is very easy and convenient. It lets you synchronize QuickBooks Online with Stripe data. Also, it synchronizes Stripe Customers, Payouts, Sales, Taxes, Fees, etc.
QuickBooks Online allows you to keep books accurate and precise without the annoyances of manual data entry.
Stripe integrates with both QuickBooks Online and QuickBooks Desktop. You can integrate Stripe to QuickBooks Desktop to import complex Stripe transactions into your books to make them neat and ready for tax reporting.
This integration enables users to pay invoices and automate Stripe transactions in QuickBooks.
Dancing Numbers allows you to import, export, and delete info between QuickBooks Online and Stripe automatically in a matter of minutes.
Steps for Integrating Stripe and QuickBooks
In your QuickBooks Desktop, move to the Help menu and choose App Center and Find More Business Solutions.
In the Apps for QuickBooks Desktop Marketplace window, You can search for Stripe from the field.
Now, choose the app from the list.
How Stripe Works with QuickBooks
This integration makes accounting and bookkeeping more fun and easy to carry out. Stripe will save customer's an average of 300 hours per year. It automates bookkeeping for small enterprises that use Quickbooks so that you can focus on your enterprise.
The Stripe data will accurately account for the sales tax on your sales transactions processed via credit card payments through Stripe.
Stripe can hold funds on your behalf. When you accept a payment or make a sale, Stripe will pay the customer's payment and then deposit the funds to a holding account. This is your balance of funds composed of different types of transactions. Then, Stripe will transfer these payouts from your available account balance into your existing bank account based on your payout schedule.
Also, Stripe withdraws funds from your balance to pay for different expenses such as payment processing fees and refunds. Thus, the transfers Stripe will regularly make to your existing bank account will not show all the credits and/or debits behind the scenes.
Key Advantages of Integrating Stripe and QuickBooks
User-friendly and no-fuss.
Easy Syncing. Syncing is easy; just follow the guide, and customer support will also be glad enough to walk you through it. It lets you track sync status at any time and rollback any action with just one click.
Offers easy and protected payment processing online.
It gives total control over your time and your books. Stripe data is automatically updated in your QuickBooks Online, which provides you with a clear, up-to-date picture.
Therefore, it keeps your business error-free and saves your hours on manual data entering.
It offers quick reconciliation. You can reconcile after the Stripe transactions have been imported with just one click in your QuickBooks Company.
Video of Stripe and QuickBooks Online integration
The issue with Stripe and QuickBooks Online integration is that your information must be manually entered into your QuickBooks company and not analyze the transactions before import.
However, you will be needing something that synchronizes your data in detail and gives you total control over the actions happening with Stripe data in your QuickBooks Online so that you can always keep your book updated by matching Stripe transactions with QuickBooks Online entirely and accurately.
Accounting Professionals, CPA, Enterprises, Owners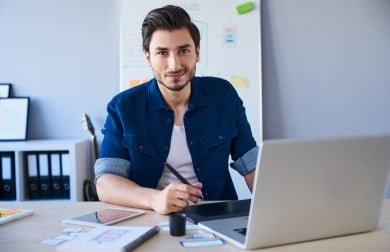 Looking for a professional expert to get the right assistance for your problems? Here, we have a team of professional and experienced team members to fix your technical, functional, data transfer, installation, update, upgrade, or data migrations errors. We are here at Dancing Numbers available to assist you with all your queries. To fix these queries you can get in touch with us via a toll-free number
+1-800-596-0806 or chat with experts.
---
Frequently Asked Questions (Faqs)
How can I Enter Stripe Transactions in QuickBooks?
On the QuickBooks dashboard, Click on to Accounting> then, Chart of Accounts> New.
The Account Type is "Expenses," the Detail Type is "Other Business Expenses" or mayhaps "Bank Charges," and the Account Name is "Stripe Merchant Fees" or something alike, now click Save and Close.
How can I Reconcile Stripe Payments in QuickBooks?
Step 1: Navigate to the bank reconciliation page in your QuickBooks account.
Step 2: Provide a statement balance amount and statement date.
Step 3: Now, start the Reconciliation Process.
Which Versions of QuickBooks do Stripe Support?
It currently supports QuickBooks Online Simple Start, Essentials, Plus, and Advanced. It further supports QuickBooks Pro, Premier, and Enterprise through the desktop.
How can I Process Stripe Refunds on QuickBooks Online?
You can create a bank deposit to add the refund:
Step 1: First, go to the +New button.
Step 2: Now, click on Bank deposit.
Step 3: Choose the Payment under the Select the payments included in this deposit section.
Step 4: In the Add funds to this deposit section, choose the expense account for refunds.
Step 5: Enter the amount also in a negative ($-750.00).
Step 6: Now, click Save and close.
How can I Record Stripe Payments in QuickBooks?
Create an expense in QuickBooks.
Now, click on the plus (+) sign and select Expense under Suppliers.
The Payee will be Stripe, and the Account will be Stripe as well.
Now, add the credit card processing fee and then save the expense.