One of the well-known online stores that allow users to launch their own e-commerce businesses is Shopify. Maintaining organized information may become difficult if businesses experience tremendous growth. It is necessary to keep records of financial and accounting information for things like taxation, estimating profits and losses, and other things.
Save Time, Reduce Errors, and Improve Accuracy
Dancing Numbers helps small businesses, entrepreneurs, and CPAs to do smart transferring of data to and from QuickBooks Desktop. Utilize import, export, and delete services of Dancing Numbers software.
Combining accounting software like QuickBooks with your account on the online store can be advantageous compared to using it alone. You can see more features that, in most cases, make your information automatically organized thanks to the Shopify QuickBooks integration. Business owners and startup founders can benefit from synchronized account information at both big and small scales.
QuickBooks for Shopify enables you to seamlessly export all of your Shopify sales to QuickBooks, straight from your admin. With a single click, your order data is automatically sent to your QuickBooks Online account. QuickBooks Online is a mobile, cloud-based software that still has powerful functionality but without the steep learning curve of QuickBooks Pro.
This online version of QuickBooks that supports integration with Shopify lets owners invest more time in growing their enterprise rather than investing time in understanding or using different payment platforms.
QuickBooks Desktop Shopify Integration
QuickBooks Desktop is the old way of accounting software that was launched way back in 1992. However, QuickBooks Desktop is still one of the primary software choices of accountants worldwide.
QuickBooks Desktop most often indicates QuickBooks Desktop Pro, although there are three different QuickBooks Desktop products: QuickBooks Desktop Pro, and QuickBooks Desktop Enterprise, and QuickBooks Desktop Premier.
The principal difference between the three is that Pro is intended for small enterprises, Premier for medium enterprises, and Enterprise for large enterprises. Each plan progresses in terms of features and available users.
Each desktop version of QuickBooks offers unbelievable accounting tools and great features, including budgeting, expense tracking, and job costing, 200 integrations, and positive customer feedback.
However, It's worth heeding that QuickBooks Desktop is only available on Windows operating systems.
What are the Advantages of Shopify QuickBooks Integration
It lets you easily and quickly import all your orders and refunds from Shopify into QuickBooks, including customers and products associated with the order. Plus, you can export historical data from as far back as you like from Shopify into QuickBooks. With one click, you can allow orders to be automatically exported.
You can automatically export your fees and payouts for Shopify Payments. You can enable this setting, so all your Shopify Payments fees and payouts are automatically exported to QuickBooks Online.
When you export your Shopify Orders into QuickBooks Online, you'll be provided a full summary of all Shopify orders and their total value. Items and taxes are automatically exported.
Every order you export from Shopify into QuickBooks will automatically cover all line items and taxes, so you don't need to bother about adding them in.
It automatically imports tax rates for several tax agencies. It will automatically set up new tax agencies and their associated tax rate based on your imported orders.
You can easily choose which account you would like your product sales income and gift cards to go into. It lets you select an existing account or create a new one to import your order information, which includes being able to classify your gift card sales in a liability account.
In addition to this, you can also find that:
Process automation has advantages for big, medium-sized, and small businesses. Once synchronization has been enabled, users who currently use QuickBooks and Shopify on two different platforms will only need to access one location.
It may be simpler to plan a number of business processes. You might not need any tools for carrying out processes such as gathering data, keeping track of imports and exports, etc.
How to Integrate QuickBooks Online with Shopify?
Your QuickBooks Online and Shopify accounts can be synced using various applications. For business owners on a tight budget, Shopify Connector may be the finest solution for integrating Shopify and QuickBooks. Other applications like QuickBooks Sync by Bold and QuickBooks Bridge can also help with account integration. They can synchronize in a limited time and grant you access to certain features that you can use to carry out business-related tasks.
Option 1: Using a Shopify Connector
Shopify Connector has been launched for better accounting and e-commerce business processes. This is the application by Intuit which links your Shopify store account with that of QuickBooks Online.
Access the search feature of QuickBooks Online to use this software integration application. Then you have to click on Get App Now from Shopify App Store. Enter the required information in it, after the application has been accessed. After that, you have to wait for it to integrate Shopify QuickBooks Online.
Start by running the accounting software and then find the search feature.
In this feature write the following:
Then you have to select this Integration application and to download it, you have to click Get App Now.
After the download provide the app with the details.
Now you have to wait for a process that will complete QuickBooks Online integration with Shopify.
| | | |
| --- | --- | --- |
| App Plan | Integration Cost | Users Allowed |
| Shopify Connector by QuickBooks | Free | Not Limited |
Option 2: QuickBooks Sync by Bold for Connecting
It is an application for companies who desire to link to Shopify and get as many integration benefits as possible. This app enables you to quickly link and starts using them with a number of automatic processes. In QuickBooks Online you can find this application by conducting a search for it. You can get it downloaded/ installed through the Get App Now button. Then choose your plan according to your desire and then decide whether you wish to obtain a trial or directly purchase it. You can connect your accounts and then you can finally start with Shopify and QuickBooks Online integration.
| | | | |
| --- | --- | --- | --- |
| Plan | Integration Price per Month | Users Allowed | Trial |
| Shopify | Nearly $29 | 2 | 14 days at no cost |
Option 3: Syncing by QuickBooks Bridge
This is a bookkeeping application. Other than satisfying your accounting requirements, tasks related to integration can also be executed through it. You should learn this app's usage if you want to find out how to integrate Shopify and QuickBooks Online. Through Shopify, this application works after its installation. It includes several plans. Get different functions with each plan. The number of functions may vary as it depends on the plan's cost.
How You can Download QuickBooks Bridge
You can use the link as it is mentioned:
Then you have to tap on the Add App option to get QuickBooks Bridge.
For Shopify you will be redirected to the Log in page.
Enter your login ID and press Next in Email.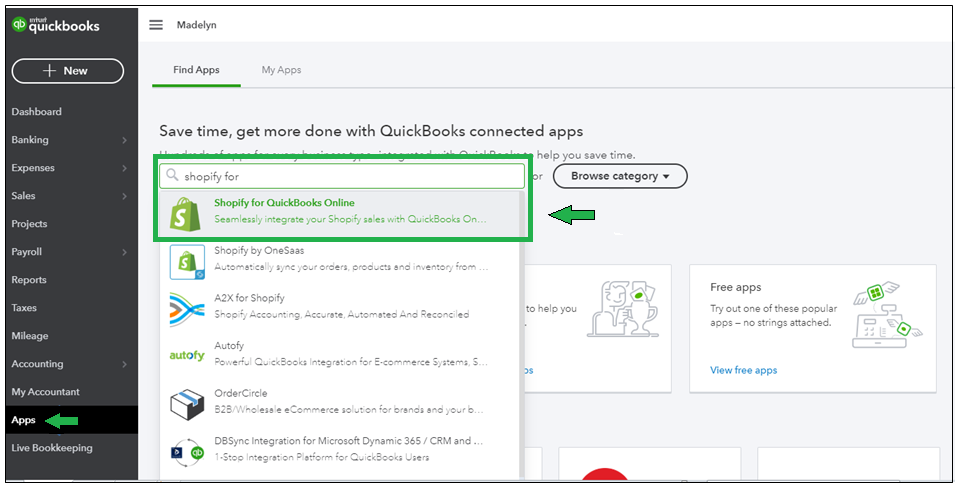 You will be required to choose a plan and finish the remaining steps, such as entering your details. Any amount made must be paid. Following that, you may follow the instructions to learn how Shopify integrates with QuickBooks Online.
| | | |
| --- | --- | --- |
| Plan Name | Cost per Month ($) | Trial (Days) at No Cost |
| Silver | 10 | 7 |
| Gold | 20 | 7 |
| Platinum | 30 | 7 |
| Pay as You Go | Free Installation or 0.1 | 7 |
Note: Previously, QuickBooks Bridge may have only been able to integrate with QuickBooks Online. You may now integrate Shopify with QuickBooks Desktop using this app.
When Should the Integration of QuickBooks and Shopify be Completed?
At times a company's inventory may not be available. Receiving orders from shopping platforms may not be convenient. For receiving more orders and record maintenance Shopify QuickBooks inventory integration can be helpful in such times.
You could also be able to profit from the synchronization in other conditions.
Larger amounts of data may require businesses to spend more time manually entering orders, transactions, and other information. They might have to put in more hours of work as a result. The software can automate data transfer by connecting to Shopify.
Crashes on systems or computers can happen frequently. Your data may be lost or impacted in such situations. Even though the device might be repaired, getting the data back can be difficult. This can be avoided by using the sync between the shopping and accounting platforms as a backup.
Shopify QuickBooks Integration Review
Orders may also increase as e-Commerce enterprises experience growth. There may be more information to manage as a result of this increase. Similarly, accounting processes can increase. Owners of businesses can manage these tasks using QuickBooks. It's interesting to note that, according to reviews of the Shopify QuickBooks integration, these operations can guarantee that these processes are managed but not manually.
Businesses can use automation, according to reports of Shopify's integration with QuickBooks Desktop, Online, or other versions. You might see a variety of combined features of the online store and QuickBooks accounts, depending on the version you pick, that might help you systematic your work. Even if not all of these processes might be automated, the majority of them might not require manually. With lower manual tasks, you will have more time to enhance various aspects of your e-commerce business.
Any business may not need to integrate or sync Shopify with Intuit QuickBooks. However, if chosen, it may be beneficial. Although you may access the features of both platforms individually, Shopify QuickBooks integration enables you to use these and more from a single location. In the long run, it may prove to be an impactful approach for business growth.
Accounting Professionals, CPA, Enterprises, Owners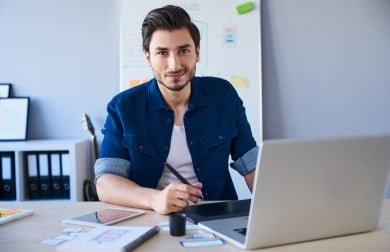 Looking for a professional expert to get the right assistance for your problems? Here, we have a team of professional and experienced team members to fix your technical, functional, data transfer, installation, update, upgrade, or data migrations errors. We are here at Dancing Numbers available to assist you with all your queries. To fix these queries you can get in touch with us via a toll-free number
+1-800-596-0806 or chat with experts.
---
How to Integrate Shopify and QuickBooks Online: Video Tutorial
---
Frequently Asked Questions (Faqs)
Does QuickBooks track the inventory that I sell through Shopify?
Yes. Shopify updates QuickBooks with every sales transaction's details, including how many of each item you sold. Then, QuickBooks automatically subtracts the sold items from your quantity on hand, so it's always up-to-date.
What QuickBooks data is synced with Shopify?
Shopify will sync the product data stored in the QuickBooks Online account to Shopify.
How are the Shopify Sales imported?
All orders and refunds from Shopify show up as a sales receipt in your QuickBooks. Every order you export from Shopify into QuickBooks will automatically cover all items and taxes, including shipping.
Can I integrate Shopify with QuickBooks Desktop?
Yes, You can integrate Shopify with all QuickBooks Desktop, Online, and Enterprise.
Can You Integrate QuickBooks to Shopify?
You can easily export all of your Shopify sales to QuickBooks from your admin area using QuickBooks for Shopify. Your order information (including line items and taxes) is instantly sent to your QuickBooks Online account with just one click.
Can You use QuickBooks for E-Commerce?
As part of their QuickBooks Online subscription, product-based businesses in the US can now link one or more e-commerce stores with QuickBooks, starting with Amazon, Shopify, and eBay.
Does Shopify Collect Sales Tax?
The default sales tax rates that Shopify uses are frequently modified. If you use the default rates, be sure they are up to date and appropriate for your specific situation. When needed, you can override them. Shopify does not submit or file your sales taxes on your behalf.