If you are already a QuickBooks Online Login customer and still unable to use or get access or unable to use Intuit products such as TurboTax, QuickBooks, or Mint, then there is something that you should fix. There can be many more justifications for why you can't sign in or log in to your account. There can be many other reasons also such as sometimes Intuit site is down, applications not working, difficulties while signing in, or incorrect credentials, etc. Here and there you might get slow speed because of various issues that might be with your web browsers such as Google Chrome, Mozilla, Safari, etc, or QuickBooks itself. So before continuing on you should confirm whether the QuickBooks login intuit issue is with Intuit's official website itself or if the issue exclusively lies on your end.
Save Time, Reduce Errors, and Improve Accuracy
Dancing Numbers helps small businesses, entrepreneurs, and CPAs to do smart transferring of data to and from QuickBooks Online. Utilize import, export, and delete services of Dancing Numbers software.
You can check for various nations like the United States, Canada, Australia, and the United Kingdom by visiting the (http://status.quickbooks.intuit.com/). In case it is showing everything fine, like one screen capture connected below the issue is with your system. In any case, if the page shows any errors, you should hold on until the Intuit team resolves them. The Most you can do is to have a look at the past incidents throughout the previous three days. This will also help to check for a minor or major interruption of service.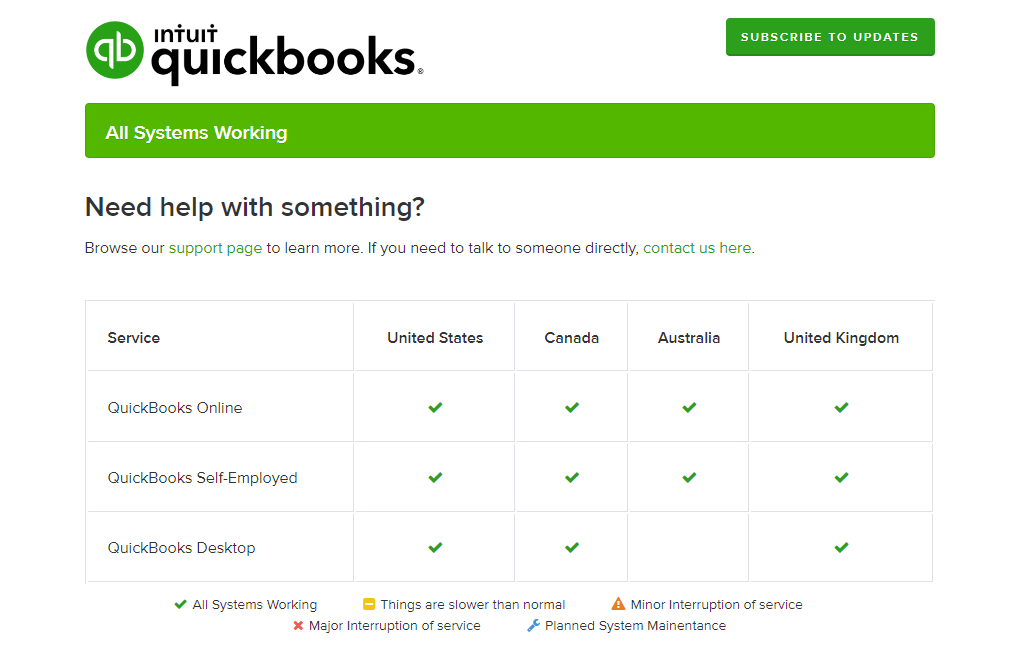 Manage Your QuickBooks Accounts Online
After Selecting your QuickBooks Product and Subscription Level, You can Manage Your QuickBooks Accounts Online. If you are a first-time user after Purchasing a Subscription, You must Create a User ID and Password to Log in to the Account; However, If you have Previously used QuickBooks, You can use Your Current ID and Password. After Creating an Account, You must Activate it by Clicking the Activate icon on the Portal after Logging in. By Entering the Keys provided at the time of Subscription Purchase then you can Activate Your Account.
After Logging in, You can Edit Your Account Details for QuickBooks Goods and Services. You must visit www.quickbooks.com/account to do this. You must provide your user ID and Password after logging in. To make changes, You have to first, Choose the Account Information Box and then Vlick Edit. Your Company Phone, Company Mail, and Firm Address are all Editable. Via the Login Details Box, You can also alter the Email Linked to Your Login. By Choosing Edit, You can also make Changes to the User ID and Password using this. You can Update Your Payment Information, Which includes Information about Your Saved Credit or Debit Card, With the Help of the Updating option.
What are QuickBooks Online Login Problems on Chrome?
There can be many reasons which can give rise to issues in QuickBooks Online. Often, the errors arise due to the browser or sometimes the error is created by QuickBooks itself. You need to check if the error that has been caused is from your end or the QuickBooks server is down, and whether other users have reported the same problem.
Why Users Face QuickBooks Online Login Problems?
Here are a few examples of when this login error might appear while signing into QuickBooks via Google Chrome Browser:
User will Receive a Message that will Notify that the Services Required are, 'Not Available'.
QuickBooks has Failed to Work with Chrome.
A message will Appear on the Screen that will Say, 'Loading' But will Fail to Load.
When you Sign in and then Choose My Company, You may be Directed Back to the Same Sign-in screen.
QuickBooks Online is Not at all Responding After User have Logged into the Account.
Users can Face this Issue When they do not Log out from the Earlier QuickBooks Online Session.
When someone Logs into Your QuickBooks Account from a Different System.
The Error can also be Visible When the Firewall or Antivirus Restricts Access.
What to Do if You Can't Sign in to QuickBooks Online?
One of the most widely used accounting applications available is called QuickBooks. It includes every functionality required by businesses and accountants to monitor the cash Flow of small- to medium-sized enterprises. Using QuickBooks Online, You can also save your data on the cloud and view it from other gadgets. However, users occasionally have login issues with QuickBooks Online. When they click the login button, either nothing happens or other problem codes appear.
Here, we will delve into the methods that will help you get past the sign-in issues on QuickBooks.
What if You Forget Your Sign-in Credentials?
You are allowed to sign in a few different ways using only one bit of information, including your user ID, phone number, or email.Typically, your user ID is an email address.
Intuit will send a one-time code to the email address connected to your QuickBooks account if you provide it, allowing you to access your account.
Try entering your phone number if you can't recall which email you used. For account access, Intuit will SMS you a one-time code.
What if You Are Locked out of Your QuickBooks Account?
If you happen to be locked out of your QuickBooks Online Account, then you will get to see a message: Too many invalid attempts, and the account is locked out for 15 minutes.
You can attempt another sign-in after 15 minutes, with the help of a phone number, user ID or email.
What if You Rest the Password and Cannot Sign in?
This happens when your old password is still saved in the Internet browser. You then have to try to provide the password manually. However, if you are still not allowed to log in, then you will have to remove the data from your browser so that you can use the new password. After you have finished the process, you should close the browser and reopen it.
What if You Are Asked for a Confirmation Code?
If you are asked to provide a confirmation code after you sign in, you have to adhere to the following steps:
You have to choose how you would like to get the confirmation code and then choose Continue.
If you are not able to get access to the listed phone number or email account, you have to opt for the option Sign in a different way.
You have to get hold of the confirmation code.
You have to provide the confirmation code and then choose Continue.
What if You Do Not Have a Login?
You have to choose Create an Account from the sign in page.
You have to choose a perfect plan and follow the steps that are next.
You have to provide your email address and phone number.
You must choose One more step after creating a password.
You just have to stick to the steps to finish the billing and the payments to initiate.
What if You Were Invited to QuickBooks and Can't Sign in?
If your invitation includes a user ID, you should be prompted to log in. If not, the invitation email address will contain a link to create one for you. You'll be able to log in once you've made a user ID.
How Can You Contact Customer Support Once You Have Signed in?
You have to sign in to QuickBooks Online.
You have to choose Help at the top right.
You have to specify the topic you need assistance with in QuickBooks Assistant. You are also allowed to enter questions.
Visit Search and choose Contact Us to get in touch with the support team.
You have to choose a specific way to connect with the support team, It might be starting a chat or asking the community.
Possible Solutions to Fix Common QuickBooks Online Login Intuit Sign-in Errors
This article is about QuickBooks Online login and here discussion will go on related to sign-in issues and great possible solutions. But firstly, You have to understand the major reason behind such login problems.
Factors that is Responsible for Causing Errors in Intuit QuickBooks Online login
You didn't Sign out as Expected From the Past QuickBooks Online Session.
Some of the Time Antivirus and Other Firewall Applications may likewise be the Main Reason for this issue. They Once in a While Block You from Getting to QuickBooks Online.
Sometimes there May be an Issue with Intuit Itself. Visit and Check the Status (https://status.quickbooks.intuit.com/)
The Login Issue may be Brought about by Old History or Reserve as they Might Dial back the Presentation of Google Chrome and Some Other Browser You are using.
Another Person is Login into one more Area with Your Account Credentials.
QuickBooks Online is as of Now Inaccessible, If it's Not too Much Trouble, Attempt once more at a Later Time.
Solution 1: Check the Browser Setting
All sites need a few explicit proposals and settings in programs. So you can check the program settings for QuickBooks Online by following the below points:
Ensure that QuickBooks Online is viable with all System Requirements.
Now and again we straight forwardly switched off the JavaScript and pop-ups from the browser settings, which should be turned on, while loading the QuickBooks Online page. To ensure that the settings are turned on.
Solution 2: Clear the Browser Cache and Cookies
If QuickBooks Online official page uses the cookies, and cache to run quicker in the browser. Sometimes, here and there these chases and cookies block website pages from loading. So clearing them will be great. Here are a few points to clear cache and cookies;
Google Chrome:
From the Upper Right Corner, Click on the Three dots Symbol, and Afterward the "More" option.
Pick the "Settings" Option, and Afterward Select the "Privacy and Security".
From the "Privacy and Security" Tab, Select the "Site Settings" Choice.
You can Track Down the "Cookies and Site Data" Choice Under Content.
Click on the "See all Cookies and Site Data" option.
In the Search Bar, Type "Intuits".
Find the Intuit Cookies, Click on the Remove all Shown option, or Click the Garbage Bin Symbol to Eliminate them.
Restart the Chrome, and Attempt to Login to QuickBooks Online once more.
Mozilla Firefox:
Click on the "Firefox" Choice from the Upper Left.
Go to the tab of "Preferences", and Select the "Privacy and Security" Choice.
Then Pick the "Manage Data" Choice under Cookies and Site Data.
Figure out the Cookies by Typing "Intuit", Then Click the "Remove All Shown" option.
"Save all Changes", Restart the Mozilla Firefox, and Sign in to QuickBooks Once Again.
Safari:
Firstly, Go to the "Preferences" tab of Safari
Select "Privacy" and then the "Manage Website Data"
Figure out the Cookies by Typing "Intuit" and then to Remove Cache and Cookies click on the Remove all option
From that Point onward, Select the "Remove Now" option, and When it is Done Click on the "Done" option.
Finally, Restart Safari, and Presently You can Sign in to QuickBooks Online.
Solution 3: Check the Internet Connection
Sometimes if there is no proper internet connection then it will create problems for you all in getting into a site online. So make sure that your internet connection is proper.
In case You are using an Internet Modem, Switch off the PC, and the Modem Moreover.
Turn off the Internet Connection, on the Off Chance that You are using a Wireless Router or Server.
Sit for Certain Minutes, and Turn on all the Connections Again.
Finally, Sign in to QuickBooks by Turning on the System.
Solution 4: Add QuickBooks as a Trusted site
If any of the solutions that are mentioned above, if don't work then another option that you can do, is by adding the QuickBooks site as a trusted site. You can add the site as a trusted site by adding the following options that are mentioned below:
Firstly, You can Go to the three-dot icon that you will see in the Top-right Corner of the Address Bar, Click on it
Select the Option of "Settings" and then Look for the "Site Settings" option.
After Clicking on Site Settings Click on "Change Proxy Settings".
Visit the "Security Tab", and After then Click on the Trusted Site's icon.
Then click the "Sites" and Enter the URLs as Trusted Sites https://qbo.intuit.com/ and https://quickbooks.intuit.com/.
"Add" the Sites and After Adding Click on "Close" and Click "OK".
Solution 5: Clear the Domain Name System (DNS)
You can attempt this procedure by clearing the DNS. However, you should try this in the presence of an IT expert as after doing this it can affect the operating system.
For Mac:
Close the Running Programs in General, and Quit the Program, In case you are Running Anything in the Background
Visit the "Go" Menu, and Select the "Utilities" option.
Furthermore, Double Tap on the "Terminal".
Type "dscacheutil-flushcache" in the Terminal, and Press the "Enter" key.
Again Enter "sudokillall-HUPmDNSResponder", and Afterward the "Enter" key.
From that Point onward, Close the Terminal Window, and Attempt to Sign in to QuickBooks Online.
For Windows:
Close the Program and the Running Projects as a Whole.
Click on the "Windows" Key, and Enter the Search Field in "cmd"
On Your Screen Command Window will Appear
To Select the "Run as Administrator" option right-click on that "Command Prompt"
Enter "Ipconfig/flushdns", then, At that Point, Press Enter. Enter "ipconfig/registerdns", then, at that Point, Press Enter Key from the Keyboard.
From that Point onward, You can Close the Command Prompt Window, and Log in to QuickBooks Online.
Solution 6: Directly Sign in to the QuickBooks online
Sign in to QuickBooks Online straight forwardly from the QuickBooks Website. Assuming you are unable to Access the Page, Attempt one more method for Signing in. Another way You can Log in as given below:
Visit the QuickBooks Official Site.
Hover to the Sign in Open and After that Choose QuickBooks Online.
Attempt to Sign in to QuickBooks Online.
Solution 7: Restart the Internet Modem and Computer
Sometimes all you need is a new beginning. Perform a brief restart on your device to clean its present state and any problems that may be running in the background.
You should Turn off the Internet Modem and Computer. You have to Unplug the Server or the Wireless Router if you use it.
Just take a Break of 30 Seconds and then You have to Turn on the Modem. Following a Brief Gap of Another 30 Seconds, Tou should Plug in the Server and Router.
After You Turn on Your Computer, You should Sign in to QuickBooks Online.
Solution 8: Try Out the Incognito Mode
You have to try out the Incognito mode present in the Google Chrome browser by adhering to the following steps:
You have to Open the Google Chrome Browser.
Following this, You have to Click on Customize and Control icon Available in the Upper Right Section. Or, You can Press the Key Ctrl + Shift + N Together (Which is a Shortcut) to Open the Incognito Window.
You have to Try to Log into Your QuickBooks Online Account.
You must Clear the Cache of the Original Window if You find that the Process is Working in Incognito Mode. Next, You have to Log in.
How to Fix QuickBooks Online Login Problem with Chrome
Sometimes you will feel a glitch in QuickBooks Online makes a login issue with chrome and this is an extremely normal issue. By following these means you can undoubtedly tackle this sign-in issue without anyone else.
There can be a few reasons for the presence of online login errors. Allow first to grasp the reason why this issue is happening. At the point when you face login issues, you can see the accompanying screen message on your desktop screen.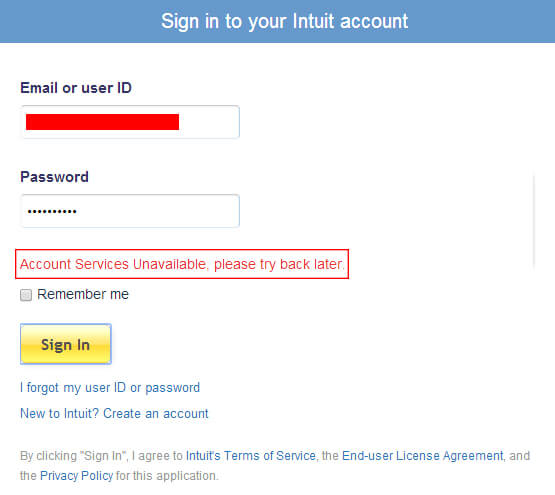 Now and then you can see various issues with Chrome book when you log in to QuickBooks Online. There might be a few purposes for the error and login issues.
Your PC screen shows a Loading Message or a Little Circle that Continuously Turns on Your Web Browser yet Stacks Nothing.
An Error Message Pops up on Your Screen that the Services are not Available.
The sign-in Endlessly Screen can Show up in a Circle to Choose My Company.
Another Clear or Dark Screen might Show up After Logging into QuickBooks Online.
QuickBooks Isn't Answering Online After You Sign into Your Account.
Another case Could be that Chrome Can't Load the QuickBooks Login Page.
Not Expected Disappointment of Google Chrome While Signing in to Your Account might be one such Case.
What are the Main Reasons Behind the QuickBooks Online Login issue on Chrome:
This Sort of Issue should be Visible When the User Doesn't as Expected Sign out of the Past QuickBooks Online Session.
On the off Chance that Individual Logs into QuickBooks Online with a Similar Credit as Some Other System.
Ultimately, This Error should be Visible When a Firewall or Antivirus Blocks Access.
Go through the different arrangements referenced below to fix the QuickBooks Online login issues with Chrome.
Solution 1: Another Web Browser
As stated before, QuickBooks is quite compatible with different browsers like Internet Explorer, Firefox, Safari, etc. Hence, if you are having issues with Google Chrome, then you can use these other web browsers and see if the issue is fixed or still exists. In the Internet Explorer browser, you can export the data back to your particular QuickBooks Desktop login.
Solution 2: Add an Extra Client to Chrome
In case the previously examined solutions don't work, you add another client to Chrome and afterward attempt to sign in to QuickBooks Online. Below are the few steps to create a new user as follows:
Open the Google Chrome Program and Go to the Upward Three dots on the Right Half of Your Screen and Search for the Settings Tab.
In Settings, Search for the User's option.
Now You have to Select the option of Add New User.
Simply Choose an icon, Enter the User Name, Skip the Create a Desktop Shortcut option, and Press the Create Option.
In the wake of making You will see the New User Chrome icon will Pop up on the Upper Left Corner of Your Chrome Landing Page. You can Switch Your Client without Much of a Stretch by Tapping on it.
Solution 3: Try using Google Chrome in the Incognito Mode
The login problem in QuickBooks in Google Chrome can be fixed via the Incognito mode. The Incognito mode opens up a window that does not save the history, which includes downloading and browsing. Additionally, it never saves any cookies permanently.
Using this mode is very easy. Here are the steps mentioned below:
Open Your Google Chrome Browser and then Select the Customize and Control icon.
Once this is Done, You need to Select the New Incognito Window. For this, You can also use the Shortcut keys – Ctrl+Shift+N.
It will take You to a Different Window in the Incognito Mode.
Solution 4: Clear all the Cache Data or History
In case you are trying a different web browser or shifting to Google Chrome Incognito mode does not solve the issue, then the best approach is to delete the Old History or Cache. As per users, it is often the Cache or History that is the real reason for the slow performance of QuickBooks login issues.
Here are the steps to clear your Cache or History:
At First, You need to Select the Customize and Control icon in Your Particular Google Chrome Browser.
Now Select the Setting option.
Then You need to Select the Advanced Tab Which is Present on the Page below.
Now Look for Privacy and Security.
In the Privacy and Security Category, Select Clear Browsing Data.
In the Particular Browsing Data screen, Select on Advanced Tab.
Now Go over the List and Choose the Right Boxes to Delete the Cookies and Related Data of Different Sites, Cached Images, Browsing History, Files, etc.
Solution 5: Verify the Google SSO (Single Sign-On)
A few times ago in an update of QuickBooks and Google in the year 2020 was pronounced that the users of QuickBooks who are using iPad or iPhone can't log in to QuickBooks Online through the Google account. Yet, iOS mobile users can use the Google account for the login process. So if you are also one who is an iPhone user and you are trying to sign in to QuickBooks Online with a Google account then you stop there only.
For the Login Process, You can use Account Credentials, You just have to Enter Your User ID and Password and can Simply Log in to QuickBooks Online by Using the Intuit Account.
iOs Users can Simply Sign in with Google Option for the QuickBooks Online Login.
Solution 6: Advanced Steps to Fix the QuickBooks Login issue with Chrome
Follow the given advanced steps below if still facing issues:
1. Verify the SSL settings of the Mozilla Firefox or Internet Explorer
For Mozilla Firefox
In the Beginning, Start Mozilla Firefox in Your Browser.
In the Address Bar Enter Config and Press Enter.
After that, In the Search Bar Write TLS.
You can See the Names by Double-clicking tls.version.min.
Next is to type the Integer Value According to the SSL/TLS Version to be Enabled.
Click on OK.
Lastly, Just Close the Browser Reopen and Sign in to QuickBooks Online.
For Internet Explorer
In the First Place, Open the Run Window by Pressing Windows + R key all the While, and Afterward type "inetcpl.cpl", and Click on OK.
Presently, The Internet Properties Window will Open up on Your Screen and Search for the Advanced Tab.
Explore, The "SSL 2.0 and SSL 3.0" Under the Settings Drop-down List and Give a Mark on the two Choices and Turn it on Later and Press the ok option.
Finally, Open Your Browser and Attempt to Sign in to QuickBooks Online.
2. Change and Verify the Additional Privacy Settings
Here, The Yser Expects to Guarantee that the Privacy Settings ought to be Set to Medium or Low.
Also, Later, I need to Permit Access Manually to the qbo.intuit.com. afterward, Allow Cookies.
Finally, Quit all the Browsers and Re-login.
To Really take a Look at Security Settings for Internet Explorer
In the First Place, Open the Run Window by Pressing Windows + R key at the Same Time, and Afterward Type inetcpl.cpl, and Click on OK.
The Following Step of the Process is to Open the Advanced Tab, Succeeded by Scrolling Down to the Security option.
Finally un-mark the Do Not Save Encrypted Pages.
QuickBooks Online Login Error 504 'Gateway time-out'
Error 504 is the Gateway time-out error that occurs when a server is not receiving a proper response from another server on time. Mainly this error emerges because of poor network issues or because of other issues as well. Let's describe the most common problem with a few steps.
Check Your DNS Server: If a 504 Error is occurring then Check Your DNS Settings that they are Correct or Not.
Restart Your Devices: Restart all the Devices that are Connected to the System Such as Restart Your Computer, Router, and Modem.
Refresh or Reload the Page by F5: You can Refresh the Page by Pressing F5 as it Reloads the URL in the Web Browser and will help You in Connecting the Server.
Clear the Cache of Your Browser: This Error can be Fixed by Clearing Your Browser's Cache Data and History.
Review Your Proxy Settings: You must Review Your Proxy Settings from Window Settings. Reviewing it is important as Proxy Settings must be Set Correctly.
Configure Your Firewall Settings: 504 Gateway Errors can also occur if Firewall Settings are not marked rightly. You must recheck that all the options are marked as checked.
Fix the Error of "Oops, Something went wrong" it appears while QuickBooks Online Sign In
Assuming that you are attempting to sign in to QuickBooks Online however you have been impeded by the error message "Oops, something went wrong". Despite the fact that you entered the right login credentials, you are not able to sign in. A third-party extension called IBM Security Rapport might prevent you from login in. It assists with safeguarding your significant data on the internet.
1. Know Whether You're Utilizing the IBM Security Rapport
Before starting you should know whether you are using IBM or not. For knowing, follow the few steps given in below:
Before following the down steps, update your program and IBM to the most recent version.
Start with opening the browser.
Search for the arrow in the square icon at the upper right corner.
If the square icon isn't there, then, at that point, go to the augmentation extension icon on the upper right corner and track down it there.
2. Disable the IBM Extension
To fix these issues QuickBooks is working on it. Follow the below steps to disable the IBL extension.
Open your browser and go to the incognito window
You can use a different browser in which the extension is not enabled
From there you can turn off the extension
In that case, if you are not using the IBM extension then you will need to reset your password or recover your user ID.
Fix QuickBooks Can't Log in, Get Spinning Circle on the Screen
Many times we face a glitch such as QuickBooks Online can't log in and we get a spinning circle on the screen and that circle is quite irritating while working.
1. To Fix these Steps Follow these Steps
In the starting, use an incognito window to log in to your account to separate the problem. Then remove the cache of the browser that you are recently using.
How to open an incognito window:
Press Ctrl+Shift+N at the same time for Google Chrome.
Press Ctrl+Shift+P for Internet Explorer or Firefox.
Press Command+Shift+N simultaneously for the safari.
Presently eliminate all the cache data and temporary files from your browser. This will fix the spinning issue.
Try another solution if this solution is not working
2. Follow other Steps:
Reboot your system for some time. This assists with refreshing the system background that is causing the sign-in issues.
On your browser review your privacy settings. Fix it to medium or lower, and give them admittance. Close and resume the browser after adjusting your settings and attempting to get to your QuickBooks.
If it is not working, then you want to re-install your QuickBooks Desktop. Also, attempt to log in once more.
After trying all the above solutions if still, if you are facing any issues with a spinning circle then you can contact the help desk.
At the point when you load any of the websites on your PC with the Chrome web browser and you're inadequate to sign into any websites, it tends to be a problematic situation. For this sort of issue, you could check the web browser's settings, and verify that there isn't any kind of issues connected to Chrome. Moreover, you have to be sure that the cookies and JavaScript are enabled, and except for you, no one is allowed to access your account.
Accounting Professionals, CPA, Enterprises, Owners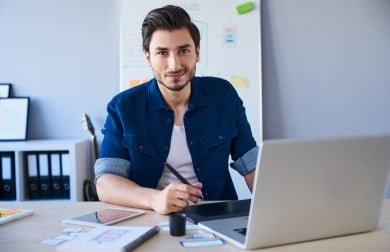 Looking for a professional expert to get the right assistance for your problems? Here, we have a team of professional and experienced team members to fix your technical, functional, data transfer, installation, update, upgrade, or data migrations errors. We are here at Dancing Numbers available to assist you with all your queries. To fix these queries you can get in touch with us via a toll-free number
+1-800-596-0806 or chat with experts.
---
Frequently Asked Questions (Faqs)
What are the Types of Login Errors QuickBooks users Encounter while using Google Chrome?
QuickBooks users experience three types of errors when they try to log in via Google chrome.
Here are the types of errors:

QuickBooks Online is currently unavailable, please try again later


Error 404: File not found


Webpage cannot be found
These errors are not permanent and can be fixed in several ways.
Can a weak Internet Connection Lead to a QuickBooks login Error on Chrome?
Yes. Often unstable or weak Internet Connection leads to QuickBooks login error problems on Chrome.
Does the Wrong Time and Date Set Impact Internet Connectivity in any way?
No. Time and Date settings do not impact the internet connectivity directly. But, if you have not set it properly, you will receive browser warnings.
Which Browser is Best for the QuickBooks online?
On the mobile device QuickBooks works best on safari (ios 7 or higher) Chrome (android 4.2 or higher) but the best browser for QuickBooks online is Chrome, Firefox, Safari 6.1 or high.
How Can I Update My QuickBooks Browser?
In order to update QuickBooks Browser, you have to follow the following steps:

Open the file explorer by pressing Windows+E together on your keyboard.


Now go to C:\ProgramFiles(x86)\Intuit\QuickBooks Desktop point of sale19.0\Drivers\WebView2Runtime.


Right click on the file having name MicrosoftEdgeWebView2RuntimeInstallerX86.exe.


Open the Microsoft edge by log in as admin, admin ID and Password.


Now in order to update you have to follow the on-screen Instruction.
How Can I get Leaf Browser?
You can get leaf browser by downloading it from the chrome web store. So, follow the following steps in order to install it.

Open the google chrome or chromium on your desktop.


Now install npm and grunt on your system desktop.


Now check all this repository.


Run npm install & grunt.
How Can I unblock an app on Chrome web store?
Follow the following steps in order to unblock an app on chrome web store.

Go to Apps and Extensions.


Select the target OU.


From the top of the page select Users and Browsers Tab.


Now check all settings and ensure that the proper settings are there for users in order to install other apps and extensions in order to set the desired configuration.
What is Bit Browser?
Bit browser is a multifunctional web browser that enables you to browse internet, news feed and make it use multiple platforms in single Place. The bit browser is free, fast and secure to use. It will give you great browsing experience. It is compatible with various devices and easy to use.
Should I Clear Site Settings?
Yes, it is perfectly fine and there is no data loss in this. The static files like CSS, JS, images etc will reload on your next vision.
Does Clearing History Deletes Everything?
Whenever you clear the browser history it only deletes the list of websites and the pages you visited.
Can the Wifi Owner see What I search?
Yes Definity, wifi owner can see what pages and what things you are searching on the web browser.
Why QuickBooks online does not work on Chrome?
When you are trying to open QuickBooks accounting software at that time the login issue can take place due to old history or cache as it will slow the performance of Google Chrome. Clearing all the cache or the history from the webpage will help you in resolving the issue. Follow the following steps in order to clear cache or history:

Click on the customize and control from the google chrome icon.


Then select settings from the menu.


From drop down menu click on clear all data from the history.
What are the Steps in Order to Clear the Cache in Google Chrome?
Follow the following steps in order to clear the cache from chrome are:

Open Google chrome on your system.


Now from the top right of google chrome click more tab.


After clicking more tools, you have to clear all the browsing data from the history.


Click on the time range in order to delete the data in between that time range.


You can choose "Cookies and other site data" and "Cache images and files" Tick in front of all cookies in the given time range.


Not hit the button clear in order to clear all cache and unwanted files.
What if Your QuickBooks is not Working?
If your QuickBooks is not working then there are several reasons for that. Those reasons are mentioned below:
1. If your hard drive is corrupted
2. Missing or Damaged QBWUSER.INI file
3. The company name may be too long
4. In case your program file or QuickBooks Desktop installation is damaged
Why Can't You Access Your Intuit Account?
If you don't remember your account ID or password and can't sign in to your QuickBooks account, this is the way you can get your record back. Follow the steps and reset your password.
● Go to the Intuit sign-in help page.
● Enter your account's telephone number, email address, or user ID. Or then again, decide to try something different and answer different inquiries regarding yourself.
● Then click Continue.
● Search your telephone or email for the Intuit or QuickBooks message. Then, at that point, enter the code accessible in the message and follow the directions given in the message. It might ask you for somewhat more data for security purposes.
● At the point when you complete, reset your password.
Can You use QuickBooks without an Intuit Account?
An Intuit account gives you access to any of Intuit's items with a similar user ID and password. It is essential to have an Intuit account due to the following given reasons:
1. Give additional security and protection.
2. You don't have to make a different account for the different Intuit products. You can alter your data through a single account.
3. With the Intuit account, you can easily get access to other features for Payroll, Payments, and Time tracking, etc, which can facilitate your work.
How Can You Clear Your Domain Name System on Windows?
Here are the steps to clear your domain name system on Windows:
Step 1: You have to exit the browser.
Step 2: After pressing the Windows key, type "cmd" in the search box.
Step 3: Choose Run as administrator by right-clicking Command Prompt.
Step 4: Specify "Ipconfig /flushdns," followed by pressing Enter.
Step 5: Hit Enter after typing "ipconfig /registerdns".
Step 6: You have to close Command Prompt window.
Step 7: Open QuickBooks Online and log in.
How Can You Clear Your Domain Name System on Mac?
Here are the steps to clear your domain name system on Mac system. Make sure you follow the steps in the given order.
Step 1: You have to quit your browser.
Step 2: You have to choose Utilities from the Go menu.
Step 3: You have to double-click the Terminal.
Step 4: You have to type "dscacheutil -flushcache", and follow it up by pressing Enter.
Step 5: You have to specify "sudokillall -HUP mDNSResponder", and follow it up by pressing Enter.
Step 6: You have to shut down the Terminal window.
Step 7: You have to sign in to QuickBooks Online.
How to Directly Sign in to QuickBooks Online?
If you wish to sign in to QuickBooks Online directly, then you should follow the steps mentioned below:
Step 1: Visit the QuickBooks website.
Step 2: Choose QuickBooks Online after hovering over Sign In.
Step 3: Open QuickBooks Online and log in.