Though QuickBooks appears to be the best solution when it comes to advanced record keeping with accuracy and efficiency. However, At times, You may see some kind of tech issues as well with it such as login issues. Not that, It's not efficient anymore but due to some reason you may see Unable to Login Intuit QuickBooks Payroll. You may want to access the payroll data and getting a login error may push you off edge. But do not worry, We have a simple explanation why that error is there and how it can be handled pretty well.
Save Time, Reduce Errors, and Improve Accuracy
Dancing Numbers helps small businesses, entrepreneurs, and CPAs to do smart transferring of data to and from QuickBooks Desktop. Utilize import, export, and delete services of Dancing Numbers software.
Possible Reasons For Unable to Login Intuit QuickBooks Payroll:
Several of the Intuit Payroll users may face the issue of login failure into their existing payroll account. The most common message you will be getting is that you have either entered wrong credentials or there is an access issue due authorization for the account.
Some of those most common reasons or causes are listed below of this issue:
1. Due To Downtime:
The interface server on which the Intuit Payroll runs may see a downtime or cannot take a load due to the high number of logins and crashes. With this, any user might also face the issue of slow connectivity. Website is taking too much time to upload or too many minutes gone for the process to complete or a blank page appears once you hit the enter.
2. Chrome Login Issue:
Web browsers of particular devices used by the users might also lead them to the login issues. As the browser may get corrupted, users may see themselves logged out of their account. And, there will be no possible way to get in till the browser is not resolved.
3. Login Restricted By Administrator:
If you are trying to login and your selected email address is not the admin but is just a normal subscriber of Intuit Payroll, then also you may see this error. At times, account admins may restrict the login permission and as the standard user, you might have got logged out of the account. Under this situation, all you need to do is to contact their admin and get this issue resolved.
4. Already Logged-In:
This happens at times as well. You may be logged in already from a different device and when trying to login again from another, then you see that you cannot get in. This could restrict you to put in as the software seems that a registered user is already logged in to the payroll account.
5. Login Credentials:
Considering that payroll data has all the sensitive nature information, it has become quite important for the users to ensure that they have a very unique login and password with good strength. The login id of the user should be unique to the user himself and should not be easy to guess. It should be even more imperative than the User ID is the password.
The strength of the password can be the point which stops the details from getting leaked. It is mostly recommended that the password should be the mixture of numerals and alphabets (both capital and small). It should also include special characters like '%', '&' and '#'. This approach will not only enhance the strength but also make it a very unique password. Minimum of 8 characters is the recommended length for any password which is the first requirement for setup.
In Case You do not have The Intuit Account
First of all, When you open the login page.
Then, You need to click on the link that says, Don't have an account.
A new window popup opens on your screen.
In this, You need to choose your username from the available contacts list.
Then, Press on the Continue action tab.
You need to provide all the required details of your personal information like address, email and phone number.
You also need to ensure that the email you are going to enter has not been used before in the intuit platform for making the email. Otherwise, it shows you that this email already exists and you need to choose a different one.
As a next step, You need to mention the information that is required to create the account.
In the end, You need to click on the Continue button and voila, your account is created.
Here is the time for some common questions that are being asked by the users who are at the receiving end of the error:
Quick Fixes for Login Issues of QuickBooks Payroll Account
Here is the mention the quick fixes for Login issues of QuickBooks Payroll account.
Solutions to fix QuickBooks Online Login Problems for Chrome
Step 1: You can use any other web browser in order to fix the chrome issue.

Step 2: You can also try logging in the Incognito Window of the Chrome Browser.

Step 3: As another quick fix, you can also try clearing the cookies and cache or history of your browser.
How to Process the Password Recovery for Your Intuit Account login ID
Here are the steps to refer:
Step 1: First of all go to the login page and click on the 'Forgot Password'.

Step 2: Enter your registered Username or ID.

Step 3: Enter your e-mail address.

Step 4: A security PIN or an OTP will be sent to the registered email address which is linked with your Intuit Account.

Step 5: You just need to put in the security PIN in the required field.
And you will get an auto-generated password that you can reset later and then you will be asked to update it.
We are there for you to ensure with any issue, you get proper assistance. Just a matter of a few clicks or a call, and we will be there to provide any business solution you need.
Accounting Professionals, CPA, Enterprises, Owners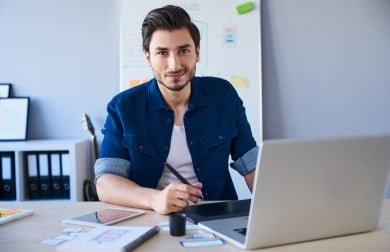 Looking for a professional expert to get the right assistance for your problems? Here, we have a team of professional and experienced team members to fix your technical, functional, data transfer, installation, update, upgrade, or data migrations errors. We are here at Dancing Numbers available to assist you with all your queries. To fix these queries you can get in touch with us via a toll-free number
+1-800-596-0806 or chat with experts.
---