QuickBooks Gmail not working for some users, and they can't sign into Gmail using the accounting programme. When Google upgrades Gmail's security, users may be automatically locked out and must relink their accounts with QuickBooks, or they may have erroneous QuickBooks credentials or Gmail settings.
Save Time, Reduce Errors, and Improve Accuracy
Dancing Numbers helps small businesses, entrepreneurs, and CPAs to do smart transferring of data to and from QuickBooks Desktop. Utilize import, export, and delete services of Dancing Numbers software.
Today, in this blog we are going to provide you a complete guide on how to fix QuickBooks is Gmail not working issue.
Gmail Couldn't Sign You in from QuickBooks Desktop
Learn how to sign in to Gmail through QuickBooks Desktop when user see the error "Couldn't sign you in". If the two-factor authentication does not work with your Google account, try the following steps.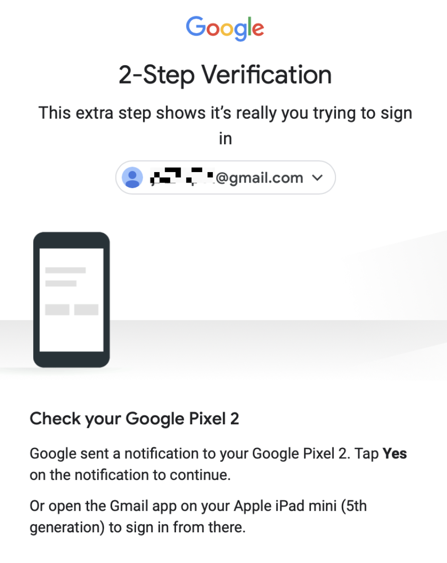 Method 1: Use the Two-step Verification for Google
First of all Turn on the two-step verification for your google account.
Then go to QuickBooks, Click on Edit menu and select the Preferences.
After that choose the Send Forms option.
Then select Web mail and Add.
Fill All the information on Add Email Info section and select OK.
Select OK to save your changes.
Method 2: In QuickBooks, Modify the Enhanced Security Settings
If you have already set up Gmail to use enhanced security, you will be required to authorize QuickBooks desktop when you email a transaction or report.
Click on the Allow Button to use Gmail in QuickBooks Desktop.
From any Active Report or Transaction.
Email must be Chosen.
After that, Press the Send Button.
You receive a pop-up Requesting that you Check in to Your Account using Your Credentials.
In the Window of Webmail Authorization, Enter Your Credentials and Click Continue.
After that, Simply select Allow to complete the procedure.
Note: You need to reconnect your Gmail account to the QuickBooks account if you fail to authorize QuickBooks.
Set up Webmail in QuickBooks to Connect to your Gmail account.
Now just Go to the Menu and then click the Preferences option.
Once Done Select Send Forms.
Now go to the Menu and Choose Webmail.
Once done, Add the Webmail by clicking on the Add Button.
From a drop-down list go to the provider to Connect your Gmail Address.
Select the option Utilize Enhanced Security.
And click on the OK Button.
When prompted, Sign in to your Intuit Account by Entering Your Credentials.
Method 3: Less Secure Application Access in the Google Chrome
To begin, disable 2-step verification for your Google account.
Create a Google Account.
Go to the Security Section.
Select the two-step Verification option.
You must Sign in for this.
To turn off the Verification, Click the Turn off button.
Following that, You will see a Pop-up for them.
Following that, in Google, Enable less Secure App Access.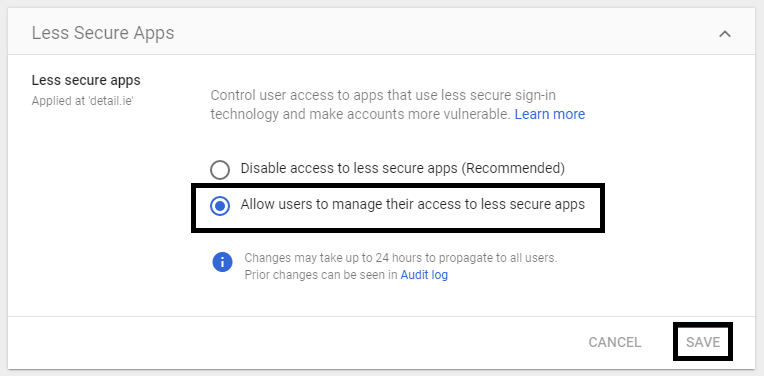 To understand How this may Affect your Account, you must read the Google Security Requirements.
Go to the Edit menu in QuickBooks.
Then go to the Preferences option.
Send Forms should be selected.
Choose Web Main, then Add.
The Add Email Info area must be filled out.
Select OK.
Click the OK button once more to save all of your changes.
How can You Setup Your QuickBooks Gmail Account?
However, one can avoid the problem of QuickBooks Gmail not working by Setting up Email Correctly with QuickBooks in the first place. Simply follow the steps below to get Gmail up and running.
Go to the Menu and then Select edit option and Finally Go to Preferences.
Select send Forms from the Left-hand menu, Followed by My Preferences from the top.
Go to the Web Mail and Finally Click the Add Button.
Now in the Dialogue Window; Enter your Gmail Id and Select Gmail.
The SMTP Server information will be filled in Automatically by QuickBooks.
Finally Click OK and Your Gmail Address will be Added to Your Email ID.
How Can You Email QuickBooks Invoices Using Gmail?
You can Send Invoices to Customers using your Gmail Address after Connecting QuickBooks to your Google Account. You can manage all of Your Customer Emails in one Spot this way.
How Can You Integrate Your Gmail Account with QuickBooks?
You can only connect one Gmail Account at a time for the time being.
If you need to Change your Gmail Address, Unlink the one you're currently connected to. Then link the one you want to use.
Create a New Invoice or open one that is Already open.
After you've filled out all of the required Fields, Click Save and send to bring up the Preview Window.
Choose From the drop-down menu above the Customer's Email.
Select Connect Google Account after adding Gmail Address.
Now go to the Sign in Window and Enter Your Gmail Address and click Next.
Next, Enter your Gmail password.
Allow should be Chosen.
Then you can Begin Sending Invoices.
Note: If your computer remembers your Gmail account, choose the email address you want to use. Now click Allow and you are finally done.
How can You Unlink Your Gmail Account?
When you remove the Gmail Address, QuickBooks Sends Invoices using the Default Email.
Create a New Invoice or Open one that is Already open.
After you have Completed all of the required Fields, Click Save and Send.
Choose From the Drop-down menu above the Customer's Email.
Remove Gmail Address is the option that you should Choose.
We hope now you have enough information about QuickBooks Gmail Not Working and hopefully the above mentioned steps will help you to fix the error.
Accounting Professionals, CPA, Enterprises, Owners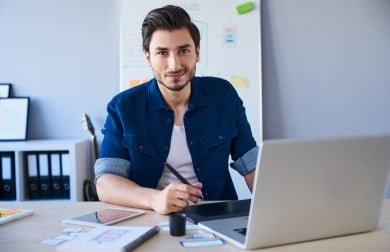 Looking for a professional expert to get the right assistance for your problems? Here, we have a team of professional and experienced team members to fix your technical, functional, data transfer, installation, update, upgrade, or data migrations errors. We are here at Dancing Numbers available to assist you with all your queries. To fix these queries you can get in touch with us via a toll-free number
+1-800-596-0806 or chat with experts.
---
Frequently Asked Questions (Faqs)
How to Configure QuickBooks Online to Send Invoices from Your Gmail Account?
Here's how to make changes to the email address that shows on your sales forms.

Select Account and settings from the Settings menu.


Go to the Company page and select Contact Information from the drop-down menu.


Click Save after entering your company's email address.
In QuickBooks, How can You set up Normal Webmail?
So set up the normal Webmail in QuickBooks, do the following steps:

From the drop-down menu, choose QuickBooks Edit.


Now go to Preferences and choose Send Forms.


Then select the Add button.


Now go to Add Email and fill out the form.


Finally, select the OK option.