Now a day's most of the businesses want to efficiently manage their operations while they grow usually by using a number of software tools. It can be exhausting, time-consuming and error-prone to manage several systems. Now that we have technology, businesses may integrate their systems. NetSuite and QuickBooks are two examples of such integrations.
Save Time, Reduce Errors, and Improve Accuracy
Dancing Numbers helps small businesses, entrepreneurs, and CPAs to do smart transferring of data to and from QuickBooks Desktop. Utilize import, export, and delete services of Dancing Numbers software.
Modern organizations require the greatest ERP system and accounting software available. The NetSuite ERP system, which controls corporate activities across various functional areas, is far more expensive and less functional than the accounting program QuickBooks.
Once your company reaches the minimum required revenue level, the finest midrange ERP systems' higher cost becomes justified by its ability to help your company maintain efficient operations and develop a competitive edge.
You must comprehend how both NetSuite and QuickBooks fulfill your company's needs if you are interested in changing your accounting software. Consider which features and functionality will improve productivity and scale with your organization if you want to reduce operating expenses, automate crucial business operations, and increase output both now and in the future.
Both NetSuite and QuickBooks provide software made to assist companies in managing their accounting procedures. You may integrate NetSuite with QuickBooks with the help of the guide that follows.
About NetSuite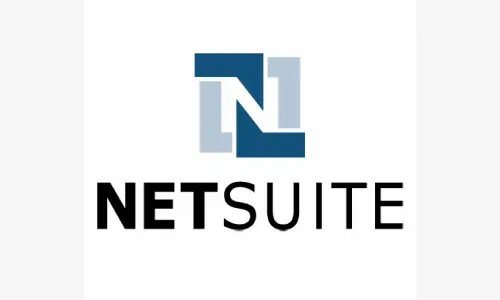 With a cloud-based, unified platform that offers real-time data with customizable fields and role-based dashboards, NetSuite's financial management solution serves enterprises at every stage of growth. Beyond accounting, NetSuite provides a whole range of business solutions for firms aiming to boost overall operational effectiveness, including CRM, e-commerce, HR management software (HRMS), professional services automation, and more. Additionally, because it was designed for the cloud, it gives business data in real-time and doesn't call for any additional IT infrastructure.
NetSuite is owned by Oracle and it provides following cloud-based:
Enterprise Resource Planning (ERP)
Customer Relationship Management (CRM)
E-commerce
Professional Services Automation (PSA)
Human Capital Management (HCM)
The company supplies various software "Suites" that synchronies flawlessly in real-time. This implies that businesses do not need to use numerous, unconnected software programs for every business function.
As cloud-based software, NetSuite was created. This offers it an edge over older systems that were initially designed for on-site use but were later updated to function in the cloud or remotely hosted.
The platform can handle challenging accounting tasks, such as implementing GAAP revenue recognition standards for financial reporting. You won't have to add flaky spreadsheets to software capabilities if you use NetSuite. Consolidating the financial statements of many international entities will be no problem for it.
Nearly all sizes of businesses are the focus of NetSuite.
NetSuite one World, with its global multi-subsidiary, multi-legal entity, and multi-currency capabilities, is an example of a feature that is beneficial to large enterprise-size enterprises.
The use of NetSuite ERP software by midsize companies will be advantageous since it offers advanced functionality, real-time drill-down to transactions and reports, analytical insights from financial data, and other time-saving capabilities.
Small companies with at least 20 users who are prepared to expand over the typical restrictions on the number of users and capabilities provided by accounting software like QuickBooks.
As it contains built-in subscription features, the platform works well for expanding SaaS businesses. It provides businesses with visibility into both up selling possibilities and consumer turnover. Numerous more sectors can benefit from and use NetSuite as well.
Overview about QuickBooks Desktop and QuickBooks Online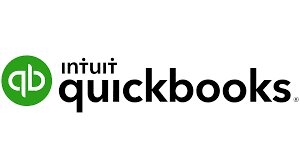 Both the tax preparation and accounting software TurboTax are owned by Intuit. For new and small businesses, QuickBooks is the best, least expensive accounting software. It manages fundamental bookkeeping and offers online payment services via Intuit. Typically, QuickBooks markets its name as an alternative to ERP software.
Accounting software such as QuickBooks manages General Ledger, Accounts Payable, Accounts Receivable, Making and Receiving Payments, and Financial Reporting.
Data from QuickBooks Online and QuickBooks Desktop Windows is fed into TurboTax for tax return preparation and into a third-party program called Live Plan for creating business plans and budgets.
When using QuickBooks Online and QuickBooks Desktop, be prepared to shell out extra money for fees, services, and add-on software from third parties.
QuickBooks Online
A SaaS subscription price model is used to purchase QuickBooks Online, a cloud-based software platform. Additionally, the QBO App Store provides add-on software integration that expands its functionalities (including software for payables automation). They are smooth software additions. Through QuickBooks Online and Online Advanced default user interfaces, the apps function.
QuickBooks Desktop
At the time of purchase, QuickBooks Desktop (QBDT), an on-premises product, is sold. QBDT provides supplemental monthly subscriptions with add-on capabilities like payroll and remote hosting through an upgrade based on a per-user monthly charge.
You can easily use your system from anywhere. For limitless customer support, data backups, and upgrades, users can Upgrade Desktop Pro and Premier to Plus.
The most advanced version of QuickBooks Desktop software, which offers editions tailored to particular industries. Pricing is determined by the number of users and the level of software chosen. For in-store retail customers, QuickBooks Enterprise can be connected with point-of-sale (POS) applications.
Need of the Integration of NetSuite and QuickBooks
As you expand, your customer base grows, you recruit more staff, handle more data, and you need more automation. You require an accounting software program that boosts productivity and provides the framework for your growingly complex company.
As an illustration, consider Brex, a fintech business that migrated to NetSuite in order to expand into new markets. Business owners who used QuickBooks and Excel had to manually extract monthly depreciation and amortization reports from spreadsheets.
The month-end process is now "Just a one-button push," according to controller Kevin Moore.
In addition to providing corporate credit cards to startups, Brex uses NetSuite to make sure it complies with international accounting and compliance regulations.
Contrarily, because of QuickBooks' limits, businesses are forced to add additional systems or programs for a variety of objectives, including revenue management, fixed asset management, procurement, order administration, billing, inventory management, and service delivery. These raise expenses. Because each of these programs has its own configurations and end-to-end processes, your finance staff will have to manage half a dozen different applications and risk errors when transferring and consolidating data between them. You'll also need to hire more staff to handle it all.
So Grey, co-founder of the well-known consumer packaged products store Honey Pot Company, asserts that there comes a point where the systems you are employing "just won't work."
To comply with the EDI standards of well-known retailers like Target, Grey and his co-founder attempted to connect the order information of their business with QuickBooks through consultants. The business went to NetSuite after numerous failed attempts and mounting costs, with the likelihood of more.
Following completion of the implementation, Honey Pot will be able to store all order data centrally in NetSuite, transform purchase orders into invoices automatically rather than manually, and more effectively support 20,000 retail locations globally. With SuiteSuccess Financial First, customers can easily transition from QuickBooks to NetSuite. Think about scalability and existing needs when deciding whether an upgrade is necessary. Think about your long-term business goals before choosing financial accounting software; QuickBooks could be a temporary solution.
Benefits of Integration of NetSuite and QuickBooks
Following are the benefits of integration QuickBooks and NetSuite:
Eliminating duplication and manual data entry to save time and reduce errors.
Provide users with a complete and accurate view of financial data across systems to enable better decision-making.
Increasing productivity through the simplification of invoicing, payments, and reconciliation processes in financial management.
Minimizing the possibility of data errors and discrepancies by maintaining data integrity across systems.
Firms can scale and grow if they have a solid financial management system in place.
Project, resource, timesheet, and expenditure management are all part of NetSuite Professional Services Automation (PSA).
Customer service, marketing automation, partner relationship management, and Sales force automation are all components of NetSuite Customer Relationship Management (CRM).
In order to help businesses stay connected and manage their finances from anywhere, it provides a mobile app that enables users to access their financial data on the go.
With a variety of pricing options, including a low-cost self-employed plan, it is a practical choice for companies of all sizes.
Working of NetSuite with QuickBooks
"NetSuite QuickBooks Integration" refers to the process of integrating the cloud-based ERP program NetSuite with the accounting programme QuickBooks. Due to integration, businesses may improve their financial management processes and do away with the need for manual data entry, which can lead to errors and inefficiency. By automating the transfer of financial data, such as invoices, payments, and receipts between the two systems, integrating NetSuite and QuickBooks enables businesses to have a complete and accurate view of their financial operations.
You must first create an account with QuickBooks Online before you can begin the transfer. After registering, you must log into your QuickBooks Online account.
You must meticulously complete any welcome sections and make a business profile here.
Before importing, fix any mistakes and problems with your NetSuite inventory to avoid data loss.
Because the conversion is automatic, you are powerless to take any action on QuickBooks Online until it is finished.
After conversion, the data in QuickBooks Online that was previously in NetSuite is replaced.
The best aspect is that your computer will display a warning message before the operation overwrites any data.
You'll get a confirmation email confirming the switch from NetSuite to QuickBooks Online was successful.
You need to check your data when the conversion is complete to make sure everything was converted correctly.
Steps for NetSuite QuickBooks Integration
Businesses may assure a seamless transition by following a few essential procedures when converting data from NetSuite to QuickBooks, which can be a challenging process. The basic processes for transferring data from NetSuite to QuickBooks are as follows:
Finding the data that needs to be translated is the first step. This data must be transferred from NetSuite to QuickBooks. Financial information such as accounts payable and receivable, general ledger accounts and inventory information may be included in this.
The following action is to export the determined data from NetSuite into a format that can be imported into QuickBooks. Users of NetSuite can export data in a number of formats, such as CSV, Excel, and XML.
Data mapping to QuickBooks is done after the data has been exported from NetSuite, it must be mapped to the correct fields in the accounting software. To make sure the data is sent correctly, this requires comparing the information from NetSuite to the relevant fields in QuickBooks.
Import the data into QuickBooks, once the data has been mapped, QuickBooks can accept the import. Businesses can import data from other software platforms using a number of import options that QuickBooks provides.
Verify the data after the importing the data into QuickBooks, it's critical to ensure that the information was transmitted appropriately. In order to do this, you must compare the data in QuickBooks to the data from NetSuite.
Accounts have been reconciled. To verify the accuracy of the financial information, it's crucial to reconcile accounts in QuickBooks. This entails verifying that everything is in balance by comparing the data in QuickBooks to bank statements and other financial records.
Note: While moving data from NetSuite to QuickBooks can generally be a challenging procedure, businesses can make sure that the data is accurately moved and that their financial records are current by adhering to these simple steps. Working with a certified expert who is familiar with both NetSuite and QuickBooks is essential to ensuring that the conversion is completed accurately and quickly.
In conclusion, It takes careful planning and execution to transfer data from NetSuite to QuickBooks. In this post, we aim to describe every procedure that could be used to transfer data from NetSuite to QuickBooks. Our team of educated experts can securely transfer your information if you encounter any problems while converting from NetSuite to QuickBooks. They can also send your data accurately and without hiccups.
Accounting Professionals, CPA, Enterprises, Owners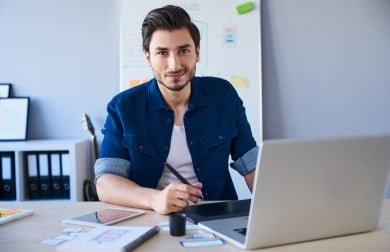 Looking for a professional expert to get the right assistance for your problems? Here, we have a team of professional and experienced team members to fix your technical, functional, data transfer, installation, update, upgrade, or data migrations errors. We are here at Dancing Numbers available to assist you with all your queries. To fix these queries you can get in touch with us via a toll-free number
+1-800-596-0806 or chat with experts.
---
Frequently Asked Questions
How can Data from NetSuite be Transferred most Effectively into QuickBooks?
The optimal method for converting NetSuite data into QuickBooks depends on a number of variables, including the size and complexity of the data set as well as the conversion expert's background. In most cases, the procedure entails exporting data from NetSuite, mapping that data to the appropriate fields in QuickBooks, and then importing that data into QuickBooks. However, the real procedure may be more difficult and necessitate the use of external instruments or a specialist with knowledge of how to carry out the conversion.
How Long does it take to Convert a File?
The quantity of data to be converted, the complexity of the data, and the experience of the person executing the conversion all affect how long the conversion process takes. The conversion procedure might just take a few hours for lesser data sets. The conversion procedure, however, can take many days or even weeks for big data sets. To guarantee that the conversion process is completed accurately and effectively, it is crucial to plan ahead and allot appropriate time.
Is it Possible to move all of Your NetSuite Data over to QuickBooks?
The majority of data may be moved from NetSuite to QuickBooks. Some data, nevertheless, might not be able to be transmitted or might require further processes. For instance, it could be more difficult to transfer NetSuite data to QuickBooks if it is extensively customized. Working with a specialist who can assist with the mapping process may be important in such circumstances.
Do we Need to Employ a Professional or Can we do the Conversion Procedure ourselves?
If the individual executing the conversion has experience with both NetSuite and QuickBooks, the conversion procedure can be carried out internally. However, working with an expert who can assist with the conversion process may be more effective if you have a lot of data to convert or if the data is complex. A professional can make sure that the data is successfully transferred and that it is appropriately mapped to the corresponding fields in QuickBooks.