QuickBooks General Ledger helps you to maintain any general ledger transactions very easily. QuickBooks help you to instantly sync everything on your tablet, phone, and computer allowing so that you can effortlessly operate your business from anywhere. QuickBooks can also help you to maintain your company's financial costs, sum expenses, calculate income, and keep data up to current anytime, everywhere.
Save Time, Reduce Errors, and Improve Accuracy
Dancing Numbers helps small businesses, entrepreneurs, and CPAs to do smart transferring of data to and from QuickBooks Desktop. Utilize import, export, and delete services of Dancing Numbers software.
Today in this blog we are going to provide you with a complete guide about what a QuickBooks General Ledger is and how to generate, locate, and print a general ledger in QuickBooks Desktop. Go on to this article thoroughly to learn more about topics such as what should you keep in general ledgers? How can you print the trial balance? And much more.
Read the post to receive answers to all of your questions.
What is a General Ledger in QuickBooks Desktop?
A QuickBooks General Ledger includes a Credit and Debit account for each transaction. It is a detailed report that includes all transactions posted to each account. QuickBooks accounting software manages your company's financial data as well as other activities that formerly needed the services of a full-time accountant.
To examine the summary balances for all Accounts Debits and Credits, open the Trial Balance.
QuickBooks software calculates for you, manages your data, and informs you if you enter an invalid debit or credit card number.
The Fundamentals of QuickBooks General Ledger
In the general ledger "the Books," record a summary of the monthly activities. A master record of the business's operations. QuickBooks uses a double-entry approach to keep track of our recorded entries. The company's finances would balance if you entered everything correctly. In short for instance, if the balances in each account were totaled together, the total would be zero.
QuickBooks keeps distinct records for each activity when we keep records by hand. The three primary journals are as follows:
Payroll

is the accounting system that keeps track of each employee's wages, as well as the checks that are made to pay them and the associated payroll taxes.

Accounts Payable

daily record of the company's purchases and bills that have yet to be paid.

Accounts Receivable

daily record of the company's sales and revenues, as well as unpaid bills from clients.
What are the Types of General Ledger Accounts?
There are six types of General Ledger Accounts. These are listed below:
1. Accounts of Assets:
Assets are simply the resources that your company has. The asset account has the following things.
Cash
Debtors
Accounts Receivable (AR)
Inventory
Land and Structure
Machinery and Plant
2. Account for Liabilities:
Liabilities are sums owed to persons or third parties. Here are some examples of liabilities:
Creditors
Exceptional Expenses
Accounts Receivable
Long-Term Credit
3. Shareholders Equity:
The excess of assets over liabilities in your company is referred to as stockholder's equity. Examples of stockholders are:
Common Stalk
Treasury
Retained Earnings
4. Accounts of Operating Income:
The money generated by your primary business activities are referred to as operating income. Accounts of Operating Income are:
5. Accounts for Operating Expenses:
Operating Expenses are the expenses that you must incur in order to run your business on a daily basis. Accounts for Operating Expenses are:
6. Accounts for Non-Operating or Other Income:
Non-Operating Revenues and Costs, in a contrast to Operating Expenses, are one-time incomes or expenses that you earn or incur. Non-operating income and costs include the following:
Gain on Asset Sale
Assets Sold at a Loss
Interest Charge
Income from Dividends
Interest Earnings
What is the Purpose of QuickBooks General Ledger?
A general ledger helps you to keep a track of all of a business's transactions. Transactional data is categorized into assets, liabilities, income, costs, and owner's equity in a general ledger. Once each sub-ledger has been closed out, the accountant prepares the trial balance. QuickBooks General Ledger assists you in keeping track of:
Tracking of Company Activities: The general ledger is a wonderful tool to keep track of numerous company transactions, such as placing personal deposits into your business bank account or paying business bills with personal monies. Separating company and personal spending is frequently challenging; nevertheless, the general leader may assist.
Track your Business Financial Expenditures: It's quite difficult to track the financial expenses on time so it helps you to do it conveniently. General Ledger helps you to track the expenses at ease and help you to stay on the top by making proper entries. You can observe, for example, that the proper entries are made for the correct accounts, such as car payments that are not assigned to the Auto Expense account and are instead placed in their respective accounts.
Ensure your Books are Up to Date: General Ledger is a useful tool and a simple way to track your spending for a more organized firm. QuickBooks General Ledger lets you track out data input errors and figure out why your numbers aren't adding up. You may double-check the General Ledger report to ensure that everything is in order.
How Does QuickBooks General Ledger Report Work?
QuickBooks accounting balance is maintained using the double-entry approach. To enable its features for users, QuickBooks general ledger follows a certain procedure. The financial statements are prepared using the double-entry accounting technique. To function, it requires debits, credit cards, and monetary amounts.
It contains some requirements for how the cards work and how much they cost, such as;
Credits and debits must have the same dollar amount.
Each journal entry must contain at least one debit and credit entry.
Each account should not have an equal number of debits and credits.
To maintain it in balance, QuickBooks uses the balance sheet formula. The assets of a firm are calculated by summing liabilities and owner's equity.
Method to calculate the Assets:
Assets are calculated by adding Liabilities and Owner's Equity (Assets = Liabilities + Owner's Equity)
General Ledger Reports in QuickBooks
In QuickBooks Online, a General Ledger report displays a list of transactions from all accounts for a given month. When running this report, you may choose between a cash or accrual basis, and you can also filter it by choosing only the accounts you wish to see. The first summary report displays totals for each account, as well as any transaction reports or exceptions. This report is accessible in all QuickBooks Online editions. Asset accounts such as Cash, Accounts Receivable, Equity, and Undeposited Funds are examples of these accounts.
How can You Find the General Ledger Report?
If you're unsure where to look for the General Ledger Report, then follow the steps mentioned below:
First, open your QuickBooks.
Click on the Reports menu from the left menu panel.
After selecting reports, select the option All.
Now Select For My Accountant from the drop-down menu at the bottom of your screen.
Once my accountant is open, choose General Ledger.
Then choose a date range and then either a cash or accrual basis.
Finally to make the report, select Run Report.
How do You Make a Journal Entry in QuickBooks?
Follow these steps to produce a general QuickBooks journal entry:
Firstly, from the QuickBooks Company menu, select Make General Journal Entries.
Change the Date field in the Make General Journal Entries window after that.
Then, in the Entry No. area, type any number of journal entries.
After that, fill in the details for the General Journal Entry.
Pick your first account's transactions (If you utilize accounts receivable or accounts payable accounts, make sure it's the first account in the General Journal transaction entries).
Now in the Debit or Credit columns enter the debit or credit amount for the account you've chosen.
Then write a memo describing the transaction. This will appear on reports that include this journal entry.
Choose the name of the transaction's Customer, Vendor/Supplier, Employee, or Other.
You must take the amount chargeable to the client if you pick an Expense account with a customer.
Then give the class the amount.
To enter distribution lines, repeat steps 1 to 5 until the transaction amount reaches zero.
Ascertain that the total in the Debit column is equal to the total in the Credit column.
Save and Close the diary entry and close the window; Save and New save the journal entry and open a new window.
After you've prepared the journal entry, you may go into QuickBooks and see and amend the journal entry.
Note: However, if everything is already in great working order, there is no need to make any alterations.
How to Print General Ledger in QuickBooks?
To print a General Ledger in QuickBooks follows these steps:
First of all, open your QuickBooks.
Then go to Print Reports, then Transaction Reports, and finally to General Ledger from the drop-down menu.
Then, select a month and year.
Now to print the whole General Ledger, leave the account range fields blank.
Enter the beginning and ending account numbers if you wish to print for an account range.
Remember that entering the account limit almost always results in a balance error, since debits frequently do not match credit transactions for a given limit.
Remember that this report isn't time-sensitive.
This indicates that the report will include any transaction made within a specific month (even if the transaction date is for a different month).
This is quite helpful for accountants who need to record quarterly balances in a specific circumstance.
Go ahead and select Print and then Start Printing now.
Finally, you may also print to the printer or preview the screen.
How to Find General Ledger in QuickBooks Desktop?
To locate the general ledger in Quickbooks Desktop, follow the instructions below:
Go to the QuickBooks Desktop application.
Select Reports from the left navigation panel.
Then, from the drop-down option, select All.
Now scroll down to the For My Accountant section and click it.
Then Claim on your General Ledger.
Choose a date range and then decide whether to use a cash or accrual basis.
Finally, to produce the report, click Run Report.
General Ledger Codes are simply the numerical codes assigned to various General Ledger Accounts. These accounts assist you in correctly structuring General Ledger and quickly recording transactions.
We hope now you have a complete guide on QuickBooks General Ledger: How to Prepare and Print in QuickBooks and many more things related to QuickBooks General Ledger. And hopefully, all the above-mentioned steps will help you to fix any of your issues efficiently. However, if you have any queries, you can freely reach out to us. Our customer support will provide you with the best assistance possible.
Accounting Professionals, CPA, Enterprises, Owners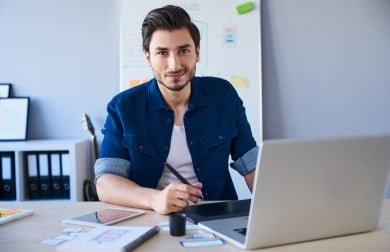 Looking for a professional expert to get the right assistance for your problems? Here, we have a team of professional and experienced team members to fix your technical, functional, data transfer, installation, update, upgrade, or data migrations errors. We are here at Dancing Numbers available to assist you with all your queries. To fix these queries you can get in touch with us via a toll-free number
+1-347-428-6831 or chat with experts.
---
What are the Benefits of General Ledger in QuickBooks?
A General Ledger is an important document in the accounting system. It is created following the completion of journal entries in the Books of Journal Entry.
Following are the benefits of general Ledger:

Simple Tax Preparation.


Financial Statement Preparation.


Identifying Unusual Transactions.


Simple Inspection.


Specific Account's Final Position.


Financial Health Evaluation of the Company.
What Exactly is the GL Code?
General Ledger Codes are simply the numerical codes assigned to various General Ledger Accounts. These accounts assist you in correctly structuring the General Ledger Accounts and swiftly recording transactions. As a result, if you have a large number of transactions in a given accounting period, it might be quite difficult to organize. This is where GL Codes may help. If you have a code for each transaction, you can simply discover the transactions you're looking for in your General Ledger.
What is the GL Reconciliation Process?
Transactions are recorded in your General Ledger under several account categories. As a result, General Ledger Reconciliation assists you in ensuring the correctness of the data included in your General Ledger Accounts.

This is accomplished by comparing the balances on the Ledger Accounts to the actual documents such as bank statements, invoices, credit card statements, purchase receipts, and so on.


In addition, you must compare General Ledger Account balances to the source documents to ensure that the accounts are correct. However, now with the help of online accounting software like QuickBooks, the General Ledger Reconciliation had become a lot easier.


Furthermore, you discover inaccuracies or misstatements and take the necessary procedures to correct them. As a result, if you produce the Journal and Ledger manually, you or your accountants must go over each account separately.