When users modify the printer options, they experience the issue "QuickBooks Checks Printing in Reverse Order (Invoices, PDF & Ledger)". Checks, paychecks, and other transactions like invoices and purchase orders could not print in the desired sequence as a result.
Save Time, Reduce Errors, and Improve Accuracy
Dancing Numbers helps small businesses, entrepreneurs, and CPAs to do smart transferring of data to and from QuickBooks Desktop. Utilize import, export, and delete services of Dancing Numbers software.
Intuit created the well-known accounting program which is known as QuickBooks. Printing of checks, PDF, Invoices, and Ledgers etc all are the capabilities which offer you for handling all types of financial transactions. Pre-printed of all from QuickBooks can be used to pay suppliers, contractors or staff members.
All versions of QuickBooks are compatible with all checks, PDF, Invoices, and Ledgers. A printing helps in saving time on every accounting activity with QuickBooks Desktop and Online, and gets the best printers at amazing prices.
The blog post that follows offers a number of tried-and-true solutions to fix such QuickBooks printing problems. If you're having trouble solving your mistake, read this post through to the end if you're having the same problem.
Fixing of Resolution for QuickBooks Printing (Checks, PDF, Invoices, Ledger) in Reverse Order
Here are a few fast fixes that can help you quickly to fix the printing problem so that your checks, PDFs, invoices, and ledgers print correctly moving forward. It may be difficult to print checks, paychecks, and other transactions like invoices and purchase orders if you recently made changes to QuickBooks' printer choices. The reason for this is that QuickBooks doesn't alter printing choices for specific checks or transactions. By making changes to your print order parameters in QuickBooks, you may fix this printing problem:
Updating of Your Printing Order Preferences
First you have to choose the setup of Printer from the File menu by hitting on printer setup option.
Now you have to select the transaction type from the option that is Form Name by clicking on it.
Now navigate to the Options tab and select it.
The order of the page will open in front of you on screen.
The next step is to choose Front to Back or Back to Front button as the direction.
Click on the OK button in order to save the settings of the printer.
The last step is to close the setup window of Printer by clicking on the Ok button.
Modifying the Properties of Printers Settings in Windows 7
Navigate to the windows button, click on the start menu and select the Control Panel from the list of windows option.
In control Panel, you will find Hardware and sound option select it. In hardware and sound navigate to the View devices and printers, select it.
Make sure you choose Printing Preferences from the menu when you right-click on the icon for your printer.
Find the setting that determines whether the first or final page prints first.
Once you are done with all the changes then hit the save button and save all of your changes which you have done.
Loading of the Checks in Order to use Reverse Order Printing
You must load the tests to support printing in reverse order if you are unable or unwilling to alter your settings of your printer's.
Key Points
There are several locations where the page order preference may be accessed. It is usually available on the advanced page after selecting Options. For help locating this option, get in touch with the printer's manufacturer.
Some printers default to produce pages in the reverse sequence or in other words you can say that printing with the final page first. For information on how to modify the printer's settings, please see the literature that was included with your printer.
Reverse Order of Check Printing
The printer driver determines the check printing sequence. The print dialogue box is where you adjust the printing order.
To Reverse the Printing Order of Checks on Mac:
To launch the device, click the print button in order to open dialogue box for OS Print.
In the drop-down menu, choose Paper Handling.
Choose Reverse Print under Page Order.
To Reverse the Printing Order of Checks on Windows:
To launch the device, click the print button. OS print a dialogue box will open.
Decide on Preferences.
Choose between printing final page first or in reverse.
Print.
To Print Checks in Ascending Order
Make sure there isn't a tick in the box for reverse order when you are using the print dialogue box the Paper Handling printer choice from the drop-down list. You need switch the paper handling from automatic to normal on some printers. The checks will print in ascending order when the Normal option is used.
Reverse Printing Convert to Normal Printing
You have two options for the Page order field: Front to back or Back to front. Since Back to Front is most likely the option currently selected, the printing is happening in reverse.
Pick the Front to back radio button.
To the window with printer settings, click OK.
The Page order preference location may change. You can ask the maker of your printer for help if you're having trouble finding it. Additionally, some printers default to producing pages in reverse order or with the most recent page printed first. To alter your printer's Properties settings, please refer to the instructions that come with your printer.
Incorrect Text Position
Out-of-position text is a typical issue that some consumers may have while printing their checks. It's possible that the check's recipient or amount have moved to the right or left side. Usually, misaligned ink cartridges are the cause of text that is out of place. Once more, this is a printer-specific issue rather than a fault with your QuickBooks settings. To correct it, you must access your printer's settings and align the ink cartridges. Depending on the specific printer type, the exact processes for doing this may vary, but you can typically find an option to align the ink cartridges under Printing Preferences.
Incorrect Date Printed on Checks
Checks printing with the incorrect date are the third printing issue we'll talk about in this article. You must go back and make the necessary adjustments in your QuickBooks account if the date on your checks is incorrect. The Write Checks window and the bank account registry are the two methods available for changing check dates. Enter the appropriate date for your checks in either of these choices.
Checks Are Printing Backward
To illustrate, imagine you are printing a batch of checks from your QuickBooks account when you realize they are printing in reverse order. The majority of people would probably presume this kind of issue is brought on by a configuration or error in QuickBooks, but checks printing backwards is actually a printer issue. Whether printing checks or simple Word documents, certain printers are built to print documents backwards.
You must change the settings on your printer if you want to print your checks in the proper sequence. You may accomplish this by selecting the option to print the first page first in Control Panel under Printers and Printing Preferences. Then, click "Apply" to close the window. When you print a batch of checks from your QuickBooks account in the future, they should come out in the right sequence.
This blog post should include all the essential details which you need to know about how to solve QuickBooks Checks Printing in Reverse Order (Invoices, PDF & Ledger). You may quickly contact the Dancing Numbers team of specialists via Live Chat or on call to receive better support with less delay and to learn more about accounting software and the best fix for QuickBooks issues or any other technical glitches. The staff will be devoted to responding to your questions around-the-clock.
Accounting Professionals, CPA, Enterprises, Owners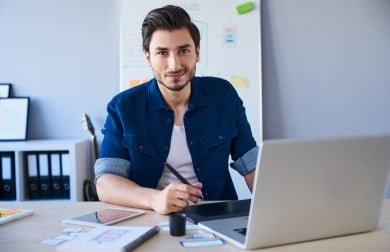 Looking for a professional expert to get the right assistance for your problems? Here, we have a team of professional and experienced team members to fix your technical, functional, data transfer, installation, update, upgrade, or data migrations errors. We are here at Dancing Numbers available to assist you with all your queries. To fix these queries you can get in touch with us via a toll-free number
+1-800-596-0806 or chat with experts.
---
Frequently Asked Questions
How can You use QuickBooks Online to Print Checks In Reverse Order?
Select layout from the Printing Preferences after navigating there. You may choose "Back to the front" in the Page Order section to print pages in the opposite order. To save your changes, click "Ok" in the printer settings box. Your printer can also be a factor. Some printers, as a result, print pages by default in reverse.
What Procedures are needed to Configure the Printer Settings for the Mac Version?
While the PDF is open, go to File and select Print.
Expand More Settings and choose Open PDF in Preview from the drop-down menu.
Select Print from the drop-down menu next to Preview, and then select Paper Handling.
Finally, Switch to Reverse Page Order.
How Can QuickBooks Reverse ACH Transactions?
Log in to your QuickBooks Payments account with the help of your log in id and password.
From the drop-down option under "Activity & Reports," choose Transactions.
After putting in the appropriate date range, click Search.
To reverse a transaction, click the transaction you want to go back on or the Transaction ID.
Select Reverse (Void/Credit).
Click Submit after selecting the required transaction from the drop-down menu.