Arranging the financial details is the route to process payrolls, report accurate taxes, budget for future investments, etc. QuickBooks turns these tasks manageable for a business owner. From time to time, a user may require to reverse an entry to correct something. If you wish to reverse or edit something from the main interface of an application, in QuickBooks Enterprise and QuickBooks Premier Account Edition, it is possible.
There are some factors on which reversing an entry in QuickBooks depends on.
Save Time, Reduce Errors, and Improve Accuracy
Dancing Numbers helps small businesses, entrepreneurs, and CPAs to do smart transferring of data to and from QuickBooks Desktop. Utilize import, export, and delete services of Dancing Numbers software.
When you reverse an entry, it is entirely dependent on the version of the QuickBooks that is being used, if you are using QuickBooks Enterprise Pro or QuickBooks Premier/ QuickBooks Enterprise Solutions.
What is the Definition of a Journal Entry?
Journal Entries are used to register the financial activities of a business organization. When you are recording journal entries, you, basically have two choices. You can record it in a subsidiary ledger only when you handle the books manually. The second option is you can register the journal entries in the General ledger in because you are using the QuickBooks accounting software.
Journal Entries are always prepared with the complete date and description of a particular transaction. In the majority of the business firms, Bookkeepers and Accountants mention a special number for every journal entry when they enter the transaction manually. But, when the topic is about the accounting software QuickBooks, it issues a unique number automatically for every journal entry.
Why do You need to Create a Journal Entry in the Accounting Software QuickBooks?
Here are the reasons to create a Journal Entry in the accounting software QuickBooks:
Add credits and debits manually, which is the same for traditional accounting systems.
Allocate money from an asset, liability, or equity account to a certain income or expense account.
Move money between the expense and income accounts.
How to Reverse a Journal Entry in QuickBooks?
Between two different accounting periods, if you need to rectify or rightly assign the transactions or you wish to rectify a mistake but do not wish to remove the original entry, the primary method is to reverse the journal entry.
Here are the steps to reverse the journal entry in QuickBooks for you to checkout.
Step 1: Firstly, you need to start your QuickBooks Online and then press on the icon for Settings.
Step 2: Now, navigate to the tab for QuickBooks Online Chart of Accounts. Now press on the related account for the transactions.
Step 3: Press on the option, View Register that is right underneath the Action column. Now, choose the journal entry that you wish to reverse.
Step 4: Press on Edit and then navigate to the transaction window and press on Reverse.
Step 5: Repeat this process for all those QuickBooks entries that you want to reverse.
We hope that the information provided in this article has been very helpful to you. We hope that now you know the step-by-step process to reverse a Journal Entry in QuickBooks. All the related information has been added here.
Still, if you are facing any problem in reversing a journal entry in QuickBooks, or if you have some questions then we highly suggest you ask some pro advisors.
Our team of professionals has years of expertise in QuickBooks. They can answer all your problems and fix them instantly.
Accounting Professionals, CPA, Enterprises, Owners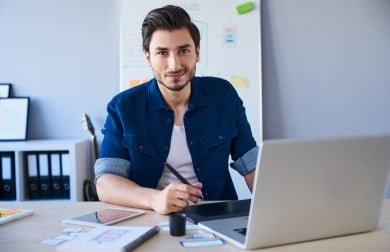 Looking for a professional expert to get the right assistance for your problems? Here, we have a team of professional and experienced team members to fix your technical, functional, data transfer, installation, update, upgrade, or data migrations errors. We are here at Dancing Numbers available to assist you with all your queries. To fix these queries you can get in touch with us via a toll-free number
+1-800-596-0806 or chat with experts.
---
How to Delete a Journal Entry in QuickBooks Online?
In case you have created the Journal entry, and you wish to delete the entry in QuickBooks Online then you need to follow the steps given below. You will be able to delete the entry forever and it will never be recovered after the steps have been applied.
Step 1: The first step is to open the QuickBooks account. Now go to the Settings section.
Step 2: Now, select Chart of Accounts.
Step 3: Post that, go to the concerned account for the transaction.
Step 4: Select View Register from the given Action column.
Step 5: Select the Journal Entry and then select Delete.
Step 6: Select yes to provide the confirmation and approval that you want to delete the transaction.
When do You need to Delete a Journal Entries in QuickBooks Desktop/Online/Pro or Any other QuickBooks Version?
Here are the scenarios when you require to delete a journal entry in QuickBooks:

A journal entry that is frequent in the software


An error has been made while creating a journal entry in QuickBooks


Sometimes, an entry may be created due to a reason. When the purpose is dealt with, the entry will not be required anymore
How to Recover Deleted Journal Entry in QuickBooks Online?
Here are the steps to recover a deleted journal entry in QuickBooks Online:
Step 1: Navigate to the option, Where an Audit Log is in QuickBooks Online.
Step 2: The Users option is visible. Press on the option Filter.
Step 3: Press on the option All Users.
Step 4: Go to the column that says, Date.
Step 5: Now click on All Dates.
Step 6: Below you will notice an option, Events. You need to click Transactions.
Step 7: Choose the option Show and then click Deleted/Voided Transactions.
Step 8: Press the button that says Apply.
Step 9: All the journal entries that are deleted will be shown. Choose the View option.
Step 10: Now, take a note of the data visible. With the help of this, you will be able to make a new journal entry in QuickBooks.
How to Delete a Journal Entry in QuickBooks Pro?
Here are the steps to delete a journal entry in QuickBooks Pro:
Step 1: Run the software, QuickBooks Pro.
Step 2: Press on Company.
Step 3: Choose the Make Journal Entries option.
Step 4: Press on the option Previous or Next.
Step 5: Keep pressing on the option Previous or Next to go to the journal entry which is not needed.
Step 6: Now, press Edit.
Step 7: Locate Delete General Journal. Then choose it.
Step 8: Via the list, press on an entry twice.
Step 9: Select X is Inactive from the screen that appears.