QuickBooks is the most notable software designed for small and medium sized business. It is created with the aim of aiding small scale enterprise like café, florist, and bookkeeping and many others, in maintaining up to date with the economic aspect of the corporation. A range of rich features provided by QuickBooks keeps the users at ease to perform day to day accounting tasks.
Save Time, Reduce Errors, and Improve Accuracy
Dancing Numbers helps small businesses, entrepreneurs, and CPAs to do smart transferring of data to and from QuickBooks Desktop. Utilize import, export, and delete services of Dancing Numbers software.
In QuickBooks there is no need to enter expense report of the company manually. Well, it is automatically generated using reporting section of the QuickBooks. When we enter expenses directly in the QuickBooks, we can easily create expense report of the company and able to know how our company spends money. We have to enter all the transaction of our company in the Quick Books, so that we can create an apt expense report.
What is an Expense Report?
A form called an expense report lists the expenses required for a business to function. Typically, expenses for businesses include the price of raw materials, the cost of IT infrastructure, the wages of employees, and more. A business may also request its employees to submit expenses to make up for business-related purchases, such as meals or gas. Companies can use QuickBooks expense reports to manage expenditures on individual projects as well as receive an overview of overall expenses.
Key Expense Report Metrics
The following metrics need to be tracked for each business expense report:
Date: It must match the date on the receipt with the date the expense was incurred.
Vendor: This is the name of the business from whom an employee, the company, or a specific item was purchased or from which services were availed.
Nature: Refers to the category of expenses incurred, such as air tickets, lodging, food, and rental cars.
Total Amount: This represents the full cost of an expense, including taxes. The amount should be the same as what is written on the invoice or receipt.
Account: Makes reference to the account that will be used to charge such expenses.
Description: An overview of expenses is provided so that everyone is aware of what each business expense is all about.
What are the Benefits of Expense Report Software?
Faster Processes: The previous process of printing paper copies and including receipts took a long time and was inefficient. The workflow is automated with the help of expense management software. The report is automatically sent to the appropriate person for approval. It immediately sends the payment procedure to vendors after approval.
Quicker Employee Compensation: Employees can submit expense reports using cost management software, and managers can quickly review and approve claims. By removing the frustration caused by errors and delays, these products enhance employee satisfaction.
Fewer Delays and Errors: Automation not only speeds up employee reimbursement but also increases accounting accuracy. It can identify errors and duplicate entries, stop overpaying and even alert managers of any discrepancies. Moreover, the software notifies users when a payment is past overdue.
Data Security: Strong business expense management software follows industry-standard security measures, keeping your data safe. Data security is a major concern. In order to guarantee that employees only have access to data that the organization has authorized, they also provide security features like auditor access, role-based access, and IP-based access.
Expense Policy Enforcement: Even the most attentive managers miss to overlook new expense policies and changes in the tax law. Employing rules that are specific to their business, managers can enforce expense management software. Out-of-policy expenses can be indicated via automated expense management software.
Secure Cloud Storage for Expense Receipts: All expense receipts are stored in a safe cloud when using a cloud-based solution. It makes it simple for the finance staff to use filters to find any spending, receipt, or report.
Real-Time Insight into Analytics of Expense Data: Real-time insights into employee spending are provided by expense management software like QuickBooks. Managers can view spending by projects, departments, categories, and other factors on the expense management dashboard.
Increases Operational Efficiency: To optimize cash flow, employee reports must be submitted on time. Software for project management, time tracking, accounting, and enterprise resource planning (ERP) is integrated with expense management software. Employees and managers will find it easier to update, approve, and report. Employees may concentrate on tasks that add value to the organization since they spend less time on mundane and time-consuming manual reporting.
Standards of QuickBooks:
There are several standards of the QuickBooks for entering the expenses and creating the report. Following are the Standards of QuickBooks:
Profit and Loss Reports: It gives all the overview of the finances.
Expenses Report: It uses the expenses by the vendor's expense report.
Overview of the Expense Report in QuickBooks:
We have to follow several steps if we want to overview the report of the expenses of company in QuickBooks. Several steps are:
Click on Company & Financial in the Menu.
Opt for the Report option in the Menu.
Opt for the report you are willing to run.
If you want to see both income and expenses, Select Profit and loss.
If you want to see only expenses from the vendor, select Expenses by Vendor Detail.
After selecting click on right arrow. It will display you reports.
Click on File menu and now choose a PDF format to save it.
Click on Print for printing the report.
Recording of Expenses Report in QuickBooks:
We have to follow a number of do-it-yourself steps if we want to record business expenses in QuickBooks. Several steps are:
Click on +New for making new record.
Go to the Expenses option and now choose Vendor in the Payee Field.
Select the account you use to pay the expenses in the Payment Account Field.
Select the Date of the expenses in the Payment Date Field.
Select the method of payment you used for the payment of expenses in the Payment Method Field.
Enter the Ref. no. or the permit no. It is optional but it is very useful in time of searching about the particular expense record. It saves time at the time of edit or deleting the expenses.
For categorized money, we can enter the label in Tag Field.
In category detail give the detail of the item on which money is spending.
Then enter the amount of the expense and the tax paid on expense.
If you want to bill these expense to your customer. You can select billable checkbox and enter the name of the customer in the customer field.
When you are done, save the file.
After saving the file close it.
In memo field you can enter notes, it is optional.
Notes will appear on accounts register, on reports and on printed checks.
Editing of the Expenses Report:
After paying and entering of expenses in QuickBooks. We can easily edit it in future as per our need. For editing the report we have to follow some steps, they are:
Click on Bookkeeping.
Select Transaction.
Select Expenses from the transaction menu.
Click on the expense we want to edit or view.
Select view or edit from the action column as per your need.
Update the transaction in the file as per your requirement.
After updating select save and the close the file.
Reviewing of the Expenses Report:
If you want to see income and expenses of each customer, you can easily view it in QuickBooks. For that just you have to follow simple steps, They are:
Select the Business Overview.
Select report in business overview menu.
By the customer summary report you can run or view an income.
After running income you can easily review the expenses of the company.
Deleting of Expenses Report:
If you want to delete any of the expenses from report, It can be easily done by following some simple steps, they are:
Select the Bookkeeping from the menu.
Click on the Transaction from the bookkeeping menu.
Click on Expenses from the transaction menu.
Select the expenses you want to delete.
After selecting expenses, click on View/Edit dropdown button.
Select Delete from the drop down action column.
If you are sure to delete the expense, click on yes otherwise no.
Once you delete the expense it will disappear from the record.
So that's easy to enter and maintain your expenses in the report of QuickBooks. It makes users work easier, faster, and correct in compare to recording it manually or in other way. Just by following these simple steps you can easily understand how to enter expenses in it. Do it once to make it easy for future details.
In case you find trouble in working on it, you can connect Our Dancing Numbers team of experts are equipped to solve your queries with right resolution. Our team of experts can give you solution in any way you want i.e through chat process or on a call or through screen sharing. Our team is always ready to help our customer and give our best. So, now leave manual records or other way of entering records of expenses. Just use QuickBooks records and enter your company records and have exact value of the expenses of your company in just few seconds.
Accounting Professionals, CPA, Enterprises, Owners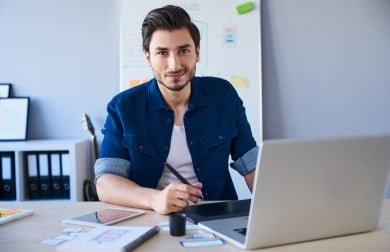 Looking for a professional expert to get the right assistance for your problems? Here, we have a team of professional and experienced team members to fix your technical, functional, data transfer, installation, update, upgrade, or data migrations errors. We are here at Dancing Numbers available to assist you with all your queries. To fix these queries you can get in touch with us via a toll-free number
+1-800-596-0806 or chat with experts.
---