Continuously measuring vital business indicators like expenses, profit & loss, total sales, etc. is absolutely essential for a company to expand successfully. To understand your company's revenue, sales team performance, and customer base, among these, a sales report is an important component. By analyzing this data, you can better understand your company's cash flow and focus on areas that need attention in order to expand. Consumer information, including contact information, orders, and other details, expand along with the consumer base. It can be difficult to manually account for this continually growing amount of data; clever automation is needed.
Save Time, Reduce Errors, and Improve Accuracy
Dancing Numbers helps small businesses, entrepreneurs, and CPAs to do smart transferring of data to and from QuickBooks Online. Utilize import, export, and delete services of Dancing Numbers software.
For all of your accounting and bookkeeping issues, QuickBooks accounting software is a beautiful answer. You can now create interactive dashboards with QuickBooks so that you can keep track of daily sales and stay informed. It is now even simpler to analyze your sales data and make data-driven strategic decisions thanks to QuickBooks' Standard collection of Sales Reports.
You will discover everything there is to know about QuickBooks Sales Reports in this article, including how to alter them to suit your needs and use cases.
Understanding QuickBooks
All small and medium-sized businesses can find a comprehensive one-stop solution in QuickBooks to meet their expanding accounting needs. This application was developed by Intuit, a well-known software business that specializes in financial tools and has a broad understanding of them.
Both a cloud-based and on-premises version of QuickBooks are available. You may monitor all of the Transactions, Taxes, Expenses, Sales, and much more by using this program. QuickBooks functions as a powerful and scalable database and has an expanding customer base. To understand market trends and respond appropriately, it is critical that you maintain historical records with constantly updated data. Its interface is simple to use, and using it doesn't require technical accounting knowledge. As a result, you can quickly become familiar with the software and begin creating helpful Financial Reports.
The QuickBooks is simple to use and comprehend, even for the business owners and the users without background in finance or accounting. Having the templates which are ready to use for charts, business plans, invoices, and spreadsheets is the other advantage of using QuickBooks. It can assist business owners by saving time and effort by automating their signatures on business checks. One of QuickBooks benefits is the ability to integrate with other programs. Its UI is simple to use, and it can walk users through all of its functions.
Key Features of QuickBooks
In the Financial Software market, QuickBooks offers some of the most innovative features. Here are some of the salient features QuickBooks offers:
Calculation of Tax: For your business, the Tax Centre tool precisely calculates all Sales Taxes. You can also add custom tax rates and specify filing frequency.
Invoice Receipts: You are able to quickly and easily design and create your own Custom Invoices and Professional Sales Receipts.
Reports: You can check on the Business Performance right away using interactive dashboards and the variety of Standard Reports QuickBooks offers.
Many user at a time: You can boost team collaboration by granting permissions to people from multiple departments with varying levels of access.
Security of the Data: Your data is always protected and available to you because to QuickBooks' excellent data policy, which offers bank-level security.
Access via Remote: In order to protect your data and keep it available to you at all times, QuickBooks features a top-notch data policy that offers bank-level security.
Customer Support: The QuickBooks Support Team is always available to assist you with any questions you may have and to address any issues you may encounter with your company's accounting. This service is effective and unrestricted.
Detail about QuickBooks Sales Report
A sales report is a compilation of measurements, numerical data, and qualitative information that aids in assessing the effectiveness of sales within a team, region, division, or organization.
A detailed document called a sales report examines all of a company's sales activity using a variety of metrics, KPIs, and dimensions related to sales volume, revenue, team performance, opportunity pipeline, etc. A sales report also includes a list of every call a salesman or management representative made and every product they sold during a specific period of time.
A sales report reveals all historical trends in a company's volume of sales, indicating whether such trends are positive or negative. The sales managers can examine this report to choose the best course of action, such as to pinpoint market prospects and regions where sales volume might be raised.
Sales for the business may be displayed for a quarter or a whole year.
A small business manager is typically more interested in segmenting sales by region or product. It includes information like Time frame, Summary of Sales, Format of sales, Sales by Category, Preferences of report, Updates, etc.
Advantages of QuickBooks Sales Report
Here are some practical advantages of maintaining a sales report that you might experience if you are still unsure about keeping a constant tab on the performance of your team.
It is simpler for you and your team if you have a CRM that can provide you with sales performance metrics in real-time. The complexity of your sales process can increase as your organization grows. The report may track all of the various operations that your agents carry out while also taking into account your new processes. You may monitor the state of your processes and, if necessary, take remedial action by having real-time information.
One of your many responsibilities as the sales manager is to establish the team's goals.
At the end of the day, you would have successfully exhausted your crew without also accomplishing the unrealistic expectations. With a competent analytics system, though, that wouldn't be the case. A sales performance report helps you establish more realistic goals that can be accomplished with a little extra effort by giving you a clear picture of how far your team can push themselves.
The heat can be increased further by displaying the sales reps' sales performance reports. It resembles the highlighting method used in sports more. They learn about other people's performance by posting their own performance over time. Nobody wants to finish last on the leader board, of course. As a result, everyone is on their toes and working furiously to increase their numbers, and the pressure seems to increase. Although it may appear to be a negative pressure from one angle, it actually has a completely positive outcome—increased production.
Among all of them, this must be the most significant perk. The ability to make decisions is a company's lifeblood. The company might collapse if one bad choice is made. It might be really frightening to have so many choices to make. However, it is not necessary. You can quickly come to wise judgments with a solid sales analytics system.

You may make these decisions fast with the aid of a daily, weekly, monthly, or even quarterly performance report.
Working of the QuickBooks Sales Report
Sales reports provide a high-level perspective of your billing, invoicing, and sales processes. These can offer sales managers in-depth perceptions into the clientele, sales staff, product performances, revenue, and overall financial health of your company.
These reports can be found by:
Navigate to the side menu and select Reports.
Write Sales in the Report by Name form as indicated by the red box.
You will find a list of QuickBooks sales reports, including sales by customer and sales by class, among others. The necessary reports can be chosen from there.
Run Report by clicking on it.
Report made by Customer
Sales by Customer Summary: Shows the total sales associated with each customer and each job.
Sales by Customer Detail: The Total Sales for each customer and Job are shown in this Detailed QuickBooks Sales Report, along with Transaction information.
Pending Sales: Sales that have client information but are still in the pending stage.
Sales Graph: Displays data on sales in a graphical interface, sorted by reporting period (such as a month), item, or client.
Report by Item
You may learn which goods or services are in demand and which ones could use some enhancement with the help of this QuickBooks Sales Report. There are two components below it:
Summary of Sales by Item: Gives a summary of the many products sold, their sales volumes, top performers, etc.
Detail about Sales: Details about each transaction are included in a more thorough report provided by sales by item.
Report by Sales Representative
You learn how well your sales representatives are doing. These are its two divisions:
By Rep: Sales The total sales made by each of your sales representatives are shown.
Detail of Sales by Rep: Each Sales Rep's completed Sales are listed down with information about them.
Report of Open Sales Order
It provides information on orders for which a purchase has been made but the product has not yet arrived. It includes two subcategories:
Customer Open Sales Order: Information about the Open Sales Orders associated with the Customer or the Job is provided.
By Item Open Sales Order: Similar information about Open Sales orders for other goods and services is shown in these reports.
Steps to Generate QuickBooks Sales Reports for Businesses
The most popular QuickBooks Sales Reports that a sales manager can need are listed below:
You can get a monthly update on your sales, which will also show you how your business is doing overall and how your customers are feeling right now.
Observe the straightforward procedures below to run this QuickBooks Sales Report:
From the left-hand menu, Select Reports.
Enter sales in the field which is labeled report by Name.
Once list of reports open, so now you have to choose the one you require.
Select the current month as the Report Period in the top left corner.
Select Run Report.
If you work in the retail industry of customer, this QuickBooks Sales Report is difficult to maintain. It is used in calculating the Total Turnover and in tracking of the expansion of your Business.
You may produce this report by using following Step:
Navigate and select reports from the left menu.
Type sales by product in the search box and then choose sales by Product or service from the drop-down menu.
Select the reporting period.
Select Run Report.
This enables you to determine which region in particular your product or service is functioning best and where your greatest clients are located. Follow the following steps for it:
Tracking of Location

Navigate to Settings and then choose Account and Settings from it.
Select Advanced.
Navigate to the categories section and then click the Edit icon.
Select the box to track locations.
Click Save and then exit.
Adding of Location

Go to Settings and choose All Lists.
Next, select Locations.
Click on new and type the names of the locations you want to track.
Select Save and Close.
Generating of QuickBooks Sales report

Open the left-side menu and select Reports.
Type sales by Location Detail in the search field.
Select the Report Period, Location Group, and Accounting Method.
Now select Run Report.
You have learned in this article how to smoothly generate QuickBooks Sales Reports and alter the standard reports. Due of its ability to help small firms monitor their cash flow, QuickBooks has become a popular accounting program. Business owners think of it as their top option for financial software due to its simplicity in filing taxes, insightful sales reports and dashboards, cloud access, and high level of data security.
Accounting Professionals, CPA, Enterprises, Owners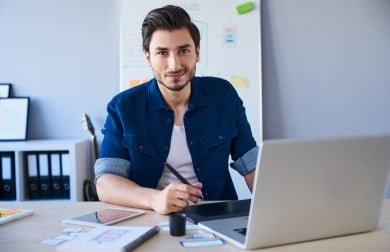 Looking for a professional expert to get the right assistance for your problems? Here, we have a team of professional and experienced team members to fix your technical, functional, data transfer, installation, update, upgrade, or data migrations errors. We are here at Dancing Numbers available to assist you with all your queries. To fix these queries you can get in touch with us via a toll-free number
+1-800-596-0806 or chat with experts.
---
Frequently Asked Questions
What are the Subcategories of QuickBooks Sales Report?
The QuickBooks Sales Reports are divided into 4 fundamental categories, with the subcategories Detail Report and Summary Report being the most common. A Summary Report gives an overview and Net Sales information about the goods and clients. In contrast, a thorough report will show the transactional information related to a particular item or customer.
What Report in QuickBooks Shows Total Sales?
Navigate to the sales and customers category under reports tab. To see your sales by products and services, run the following reports: Sales by Goods and Services Summary: Your overall sales for every good and service.
What do You Understand by Total Sales Report?
The Total Sales report gives you a thorough picture of all of your sales, broken down by team, owner, source, client, and product. You can quickly see your sales for a specific time period.
How is Sales Report Done?
An organized record of sales operations during a specific time period is known as sales reporting. It consists of three key tasks: sales operations, sales strategy, and sales analysis. The sales reports also provide information on sales volume, income, and customer acquisition expenses.
Why Sales Report is Important?
By providing you with a clear picture of your company's position at every stage of the sales process, sales reporting assists you in eliminating uncertainty from your business decisions. You can increase the value of each individual salesperson and the organization as a whole by concentrating on measurable activities with distinct consequences.