A digital business checking account called QuickBooks Cash is fully integrated with QuickBooks Online and QuickBooks Payments.
Nothing is worse for a small business owner than being sucked into an accounting black hole while trying to service customers. This is why so many business owners manage invoices and related expenses using accounting software like QuickBooks. In this blog, you will get information related to a QuickBooks Checking account. QuickBooks Cash makes a lot of sense, especially for current QuickBooks Online users. So what are you waiting for? Let's know more about the Cash account by going through this blog.
Save Time, Reduce Errors, and Improve Accuracy
Dancing Numbers helps small businesses, entrepreneurs, and CPAs to do smart transferring of data to and from QuickBooks Online. Utilize import, export, and delete services of Dancing Numbers software.
What is a QuickBooks Cash Account?
Like any bank account, Your QuickBooks Cash account also contains actual money. It is also an account that pays interest. When you keep money in your QuickBooks Cash account, You receive an annual percentage return (also known as APY). Both the money you deposit and the interest the bank pays you are subject to interest-bearing.
What is QuickBooks Checking Account?
Most likely, you've heard of QuickBooks, the powerhouse bookkeeping program produced by Intuit, Inc. An all-in-one small company banking solution is made possible with QuickBooks Checking, a digital business checking account that integrates effortlessly with QuickBooks Online and QuickBooks Payments.
The company's high-yield, No-fee business checking account, QuickBooks Checking, combines with QuickBooks Online (QBO). Along with normal QuickBooks Features, It includes typical checking account services like a debit card and ATM access (e.g., accounting, invoicing, and payment processing).
Feature List of QuickBooks Checking Account
Free to Access
If Qualified Access to Instant Deposit without an additional Fee
No minimum Balance requirements or Monthly Fees.
Cash Flow Forecasts and Analysis.
ACH Transfers are Free of Charge.
Save money for Expenses in Envelopes to earn 1.25% APY.
Take out money at more than 19,000 AllPoint ATMs.
Easy Digital Setup and Customer Support
QuickBooks Payments and QuickBooks Payroll are seamlessly integrated**
Right from QuickBooks, Pay Your Bills
Free premium debit card with Your Company Name
FDIC Insured up to $250,000
Features of QuickBooks Checking
1. QuickBooks Debit Card:
A debit card that makes it possible for a small business to make purchases using its QuickBooks Cash balance. It links to the QuickBooks Cash business bank account and reconciles with QuickBooks without any issues. Plus, while you wait for the physical card to arrive, you will have immediate access to a virtual debit card from your QuickBooks Checking account.
2. QuickBooks Checking Account:
A business bank account that gives small businesses complete financial management, cash flow access, and interest-earning potential. There are no monthly service fees, no minimum opening deposit, and no daily balance limitations for QuickBooks Checking. It is also free to open.
3. Access to Instant Deposit:
With the instant deposit, Small businesses can process incoming cash using QuickBooks Payments without having to wait for them to clear. Instant deposit offers free, immediate access to funds from QuickBooks Payments in the QuickBooks Cash account for approved transactions. People may manage their businesses efficiently with the help of QuickBooks Checking's quick deposit feature and QuickBooks Payroll, Which can set up and process payroll on the same day.
4. Google Pay and Apple Pay:
Connect your QuickBooks debit card to Google Pay and Apple Pay to skip lengthy online checkout forms and quickly pay in person within one touch. You can pay with your QuickBooks debit card in your digital wallet and make contactless purchases wherever you are.
5. Seamless QuickBooks Integrations:
Small businesses can use the money in their QuickBooks Checking account to run payroll, accept payments, and send invoices because QuickBooks Checking seamlessly integrates across the QuickBooks Online platform. All of these activities are automatically reconciled and accounted for in their QuickBooks file for a complete money-in and money-out view. With the availability of QuickBooks Checking, small companies may benefit from an all-in-one bank account that gives them access to their money whenever they need it while simultaneously taking benefit of the power of the QuickBooks platform to manage their business finances.
6. Envelopes:
Business owners can use envelopes to set money away for specific planned or unexpected expenses, preventing unintentional use of their future spending. As a result, small firms may simply partition funds into categories they will need to pay for, such as employee bonuses, quarterly taxes, and supplies and materials. The annual percentage yield (APY) on envelopes is 1.25%, which is more than 40 times the U.S. average rate.
7. Bill Pay:
Small businesses can plan vendor payments and manage all of their money-out transactions in one location thanks to the availability of bill pay8 in QuickBooks Online. They have QuickBooks set up to record the transactions, so their books are automatically reconciled.
8. Cash Flow Planner:
The Cash Flow Planner in QuickBooks Online, which is powered by machine learning, offers a complete view of a company's finances via a dashboard that shows how much money is coming into and leaving the company. This end-to-end analysis analyzes all financial inputs to predict a business's cash flow over the following 90 days, proactively warning owners of potential cash flow issues and offering suggestions for navigating the challenge.
9. Mobile Check Deposit:
Small businesses can collect checks from customers or vendors and deposit the money directly into their accounts thanks to mobile check deposits. In the upcoming weeks, qualifying QuickBooks Checking customers will start receiving mobile check deposits.
QuickBooks Checking Account Pros and Cons
Below you will see the advantages and disadvantages of a QuickBooks checking account:
QuickBooks Checking Account Advantages:
Checking integrates well with other QuickBooks products, such as payroll and bill-paying services.
The Envelopes function enables you to set away money for various uses. You may pay your bills directly from QuickBooks, and you can withdraw cash at more than 19,000 AllPoint ATMs by using a free debit card with your company name.
ACH transfers are accessible and cost-free. There are no monthly fees either.
Additionally, a QuickBooks Checking account offers a high rate of return in comparison to similar bank products today; currently, the APY is 1%.
QuickBooks Checking Account Disadvantages:
To access QuickBooks checking account you need an active QuickBooks Online and Payments subscription.
Limited customer support is available. There are currently few free ATM withdrawals and no wire transfers.
How to Use Your QuickBooks Checking Account?
To use your QuickBooks checking account you have to follow the steps that are mentioned below:
Step 1: Set up Your QuickBooks Checking Account
Register for QuickBooks Payments and QuickBooks Checking if you haven't already. You are given a QuickBooks Checking account if you are accepted. Within 7 to 10 business days, your QuickBooks Debit Card will arrive in the mail.
Step 2: To QuickBooks Checking Connect a Bank Account
First, You have to go to business overview and then you have to select Cash flow, and then click on QuickBooks Checking.
To transfer money between your accounts, First, Choose Transfer. You won't send money just yet. Simply you just need to start the connection.
Then you have to add a bank.
After entering your bank's name and then you have to select the type of your Account.
Then you have to enter your account number and routing number.
Select Next when you're ready to connect.
Within the next three days, QuickBooks will make two small deposits to the account. Recheck the transactions in QuickBooks when you see the deposits in your account.
Enter your login information for QuickBooks Online, Navigate to the Business overview, click on Cash flow, and then click on Verify bank. Be aware that some banks don't demand verification. Simply choose Add to connect your bank instead.
Type in the two deposit amounts that QuickBooks supplied you. The sequence is irrelevant.
Select Confirm when you are prepared.
Step 3: Transfer Money in and out of Your QuickBooks Checking Account
You can always view the balance of your QuickBooks Checking account at the top of the Cash Flow menu.
Accountants having read-only access to QBOA can view the QuickBooks Checking account for their clients. They can access other documents, download statements, and verify transaction information. Access client view to access the read-only QuickBooks Checking section.
Fill up Your QuickBooks Checking Account with Money
Select QuickBooks Checking from Cash flow under Business overview.
To transfer money between your accounts, Select Transfer and then the right option.
Your desired transfer amount should be entered.
Pick (+) in the from field then you have to select your connected bank account.
Choose your QuickBooks Checking account in the to field.
Your desired transfer amount should be entered.
Select Finalize transfer when you are ready.
Withdraw Money from Your QuickBooks Checking Account
Spending the funds in your QuickBooks Checking account can be done in a few different ways. Select Cash flow from Business overview, and then select QuickBooks Checking.
Transfer money out of the QuickBooks Checking account
Begin by selecting Move money between your accounts after selecting Transfer money.
The amount to be moved from your QuickBooks Checking account should be entered.
Choose your QuickBooks Checking account in the from field.
Click the (+) in the to field. Next, pick a bank account.
Select Finalize transfer when you're ready.
Using your QuickBooks Checking Account Pay Bills
Start by Selecting Pay a Bill
Then follow the steps that are visible on the screen to schedule and pay by paper check or ACH.
To withdraw money from ATMs and make purchases you can use your QuickBooks Debit Card.
Step 4: Categorize Your Transactions
QuickBooks can automatically categorize as many QuickBooks Checking transactions as it is possible. It can't, though, classify everything. To categorize your QuickBooks Checking transactions, you must periodically access the Bookkeeping menu, and then choose Transactions.
Note: To connect your QuickBooks Checking account for the first time, go to the Banking menu and choose Add account. All of your transactions are added to the Banking menu as a result.
Next Steps: Manage Your QuickBooks Checking Account
Review your QuickBooks Checking transfers
First, You have to go to Business overview and then select Cash flow.
Select View all in the recent activity section.
After that, you have to select all, Money in, or Money out if you want to filter the list. If you want to get more details, Then you have to select individual transactions.
Keep a look at your QuickBooks Checking monthly statements
Begin by going to Business overview and then you have to select Cash flow. Then you have to select QuickBooks Checking.
Now you have to select the Manage option.
Have a look at your QuickBooks Checking account and then select Monthly Statements.
For Accountants:
First, You have to go to Accounting and then select Reconcile.
Select View statements after selecting QuickBooks Checking as the account to reconcile.
To download you have to select a statement.
Get Your Account or Routing Number, or Pin Number
Select QuickBooks Checking from Cash flow under Business overview.
Then you have to select Manage.
To access your account number or routing number, select Account info.
To get assistance with your debit card, choose Replace card or Reset Pin.
Get Help with Specific Transactions
Call the number shown on the back of your QuickBooks Debit Card if you need to dispute a transaction.
QuickBooks Cash is Now QuickBooks Checking
QuickBooks Checking is a no-cost, no-minimum-balance, no-required-daily-balance business checking account with a debit card. It also has no monthly service charges. For eligible users, the quick deposit is available at no additional cost and eliminates the need to calculate latency to figure out when to pay your team or restock supplies. The funds are available when you are. Additionally, small business owners now have access to an all-in-one business bank account that is effortlessly integrated with their books thanks to the addition of QuickBooks Checking to the QuickBooks family. Within QuickBooks, small businesses may manage their finances, see their full financial picture, pay their employees and invoices, accept payments, and access financing. Read about QuickBooks Cash Business Checking Account.
QuickBooks Cash Business Checking
In 2020, QuickBooks expanded its QuickBooks Online line of products to include a business checking account. In addition to providing standard business checking functions like ACH transfers, a debit card, and access to the AllPoint ATM network, QuickBooks Cash also offers 1% interest on all balances. There are no fees or minimum balance requirements when opening an account. Users are allowed an unlimited number of transactions, but the volume of those transactions is limited. With their debit card, users can make purchases up to $10,000 per day and ATM withdrawals up to $1,000 per day or $5,000 per month.
The rest of QuickBooks and QuickBooks Cash are meant to work together without any issues. For example, money might be in the checking account within minutes if users receive payment using QuickBooks Payments. Users can anticipate gaps by using a dashboard that displays their most recent transactions and uses machine learning to forecast the cash flow for the following few months. Users can also create envelopes inside of their bank account to keep money away for particular uses like payroll or debt payments.
Check deposit is not yet an option, therefore customers that regularly deal with checks may wish to search elsewhere for a business banking service. You must fill out the recipient's details online before the bank may send the check on your behalf. Furthermore, wire transfers are not offered. According to Intuit, the company that makes QuickBooks, new features are being added. Because Intuit is not a bank, Green Dot Bank offers banking services, and accounts are FDIC insured up to $250,000 with them.
Why QuickBooks Cash is best for Small-Business Owners:
It doesn't use Checks
Prefer to manage most of their Finances Digitally and value the Insights that their Digital Solutions can provide, Such as Cash Flow Forecasts.
Aspire to Receive Interest on their Checking Account Balance.
It uses QuickBooks Online already.
Use checks Not.
Does QuickBooks Checking Support Wire Transfers?
Only incoming, cost-free domestic wire transfers are supported by QuickBooks Checking. Per wire transaction, you are eligible to receive up to $200,000. Sending or receiving international wire transfers is not possible.
Make sure your customers have the necessary information in order to receive a wire transfer:
Your account's routing number and account number's first and last names OR business name
Name and location of the recipient bank
Green Dot Bank is the name of the bank. Its address is 1675 North Freedom Boulevard in Provo, Utah.
To Find Your Routing Number:
Select Banking after logging into your QuickBooks account.
Then you have to select QuickBooks Checking and then click on Manage.
The above article mentions all the important steps related to QuickBooks Checking Account. The QuickBooks checking account is one of the important accounts. It is monthly free and customer payments get deposited in this. With the help of this blog you can know what is checking and cash account, features, and how you can easily set them up. You can clearly clear your doubts regarding checking accounts by reading this article. In case you still face any issues related to this then you can connect with Dancing Numbers team via LIVE CHAT is available for users round the clock.
Accounting Professionals, CPA, Enterprises, Owners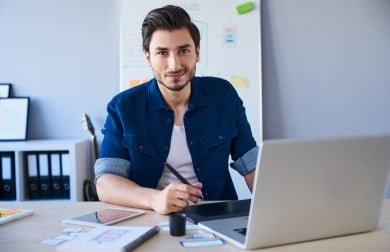 Looking for a professional expert to get the right assistance for your problems? Here, we have a team of professional and experienced team members to fix your technical, functional, data transfer, installation, update, upgrade, or data migrations errors. We are here at Dancing Numbers available to assist you with all your queries. To fix these queries you can get in touch with us via a toll-free number
+1-800-596-0806 or chat with experts.
---
Frequently Asked Questions (Faqs)
Can any User Sign up for QuickBooks Checking?
QuickBooks Checking and Payments registration are open to primary or company admins. The application will default to the Primary Principal of the Payments account if you already have Payments. The only user who can transfer money to and from your QuickBooks Checking account is the one who applies and gets accepted. Account balances are visible to any Primary or Company admins who did not apply. They are unable to move money around, though.
Can an Accountant be able to access the QuickBooks Checking Account?
No, The Primary Admin alone has control over QuickBooks Checking, and they are not allowed to be firm.
How to Close a QuickBooks Checking Account?
If you bought cryptocurrency, You will need to sell any remaining bitcoin and wait for the money to be paid into your QuickBooks Checking account. Your QuickBooks Checking account must be balance-free before you may close it. Your remaining balance is available for spending or transferring to an external bank account.
Does QuickBooks Automatically Categorize QuickBooks Debit Card Transactions?
QuickBooks categorizes as many transactions from QuickBooks Checking as it can automatically. It can't, Though, Classify everything. Your QuickBooks Checking transactions need to be categorized every so often. To do this, Select Bank Transactions from the Banking or Transactions menu.