It's a good idea to keep your personal and corporate finances separate in order to keep accurate records. It will help you comprehend your company's financial situation, and make wise judgments. Additionally, those different accounts might not only be a suggestion-depending on your organization, but they might also be a mandate.
Save Time, Reduce Errors, and Improve Accuracy
Dancing Numbers helps small businesses, entrepreneurs, and CPAs to do smart transferring of data to and from QuickBooks Desktop. Utilize import, export, and delete services of Dancing Numbers software.
In this article, You will get an insight into the placement of personal checking account. You will also get to know whether you require a separate Business Checking Account or not.
How are Business and Personal Checking Accounts Different?
A business checking account aids owners in holding and managing cash generated by their enterprise. Individuals can hold and manage their personal finances with the aid of personal checking accounts. Among the most significant differentiating points are:
As a rule of thumb, Commercial bank accounts enjoy greater legal safeguards than personal bank accounts. Thus, using a personal checking account for business costs won't provide you with any protection from business liabilities.
Your brand can be strengthened more effectively with business bank accounts.
Different fees apply to commercial and personal bank accounts.
People who conduct business under a DBA name, an LLC, or a corporation should think differently. They would want to think about opening a business checking account that is distinct from your personal checking account.
Highlighted below are some of the important factors of a business banking account:
Comprises a Checking Account for the company.
Allows you to use a business Debit Card, Make Payments from the account, and Transfer Money electronically.
Separates Savings from working capital to help.
This may call for a minimal down payment, Balance Requirements, and/or Monthly Fees.
On the contrary, Personal checking accounts are mainly used for personal funds. If you wish to know about the pertinent activities, Here are a few of them:
Putting Employer Payments in a Bank
Settling Personal Debts, Such as the mortgage and phone bills
Paying using a Debit Card
Money Transfer to Personal Savings Accounts
Taking Money out of an ATM
Personal Contributions and Gifts to Friends, Family, and Acquaintances
Why Should One Opt for Business Bank Account?
Establishing a separate Company Bank Account will help you with the following when deciding between personal and business checking:
Separate your personal finances from your business to protect the money you have invested.
You can easily keep track of your business expenses.
Make finances that are more reasonable
Improve your bookkeeping procedures to maintain track of your company's finances.
When you require one, You will get assistance in obtaining a business loan, line of credit, or company credit card.
In conclusion, Even if you don't need a separate account for your business, you should nonetheless open one.
Is it Reasonable to Use the Same Bank for Business and Personal Banking?
In short, the answer is yes. Many people choose to open a business bank account with a financial institution they are familiar with and appreciate. The same bank may provide you with a better offer on a business bank account if your personal account is in good standing.
Many financial organizations that provide services for consumers or personal bank accounts also provide services for businesses. Before you sign up, it's usually a good idea to research the unique features of a business bank account.
Account features that are especially suited to small businesses may be available from some business banking service providers. For example, QuickBooks Checking and Money by QuickBooks allows you to manage all of your business spending with a mobile bank account and debit card for easy tracking of cash entering and leaving the firm.
What are Some of the Advantages of a Business Checking Account?
Separating a business owner's checking accounts for personal and commercial purposes is logical. Here are a few advantages of a company checking account that you can consider.
Precise Accounting
By opening a checking account for your business, you can better monitor your cash flow. Given the regular inflow and outflow of funds between the two accounts, it is easy to become perplexed. Separating your business's transactions will ease your bookkeeper's workload and lead to more accurate accounting.
Improved Tax Reporting
When you establish a separate business checking account, you can simplify tax reporting. You can avoid the hassle of separating your transactions into those for personal and business purposes. You will have an inherent record of every Business Expense with an unconnected checking account.
Asset Protection
You may safeguard your assets from potential debt or fraud by separating your personal and corporate expenses into two accounts. If you combine the two into one account, a judge may order you to turn over your personal assets if your company encounters legal problems.
Improvement of Professional Branding
The success of your company depends on your reputation and image. Your customers will perceive you as having a more established company. How? If payments are sent straight into a corporate checking account rather than a personal account.
As a result of building trust, you may be able to increase your line of credit or your prospects of obtaining a small business loan in the future by creating a company checking account as opposed to a personal checking account.
The Legitimacy of Businesses Versus Hobbies
Although the IRS requires you to disclose all income, a joint checking account could misclassify your organization as a hobby rather than a legal corporation. It would be easier to demonstrate that you are running a successful business if you kept your money separate and a record of all commercial transactions.
What Account Factors Should You Consider for Business Checking?
It's a huge decision to choose the best business checking account for you. You should consider the salient characteristics of both categories of Bank Accounts as a business owner. You should think about the following:
Costs
The majority of business banking accounts charge monthly and yearly costs. If you maintain a specific level, be sure to look for one that waives or lowers the monthly costs. The average monthly fee is $10–$20, but it could be more.
Minimum Balance and Down Payment Requirements
Keeping a specified balance and making a minimum beginning deposit are requirements for several business banking accounts. The best accounts are those with minimum balance and small deposit requirements.
Interest Rates
The greatest interest rate frequently yields the highest return on investment. However, choosing a checking account shouldn't be based just on that factor. Most accounts that provide high-interest rates also have higher monthly fees, which could reduce your earning potential.
Limitations on Transactions
The quantity of deposits and withdrawals you can make from some banking accounts is capped at a certain number each month.
Staff Debit Cards
For commercial purchases, you can grant your staff a limited amount of access to your business banking account. Not all banks, though, provide this benefit. Choosing a company banking account that provides staff debit cards is thus necessary.
Online Services
A number of banks now provide online services as new technology develops. From the comfort of your home or office, you can manage your money and handle all of your banking. It should be noted that not all online banks have physical locations in every town, so you have to check to see whether your business bank has one.
Sign-up Bonuses
Most banks don't provide sign-up bonuses. However, some business banking accounts will pay new clients cash bonuses. This is to help them open an account, make a set deposit, and maintain a particular level.
Why is it Essential to Open a Business Bank Account?
The prerequisites and application process are one of the greatest distinctions between personal and commercial banking accounts. Almost anyone can open a personal banking account, however, you require the following to open a corporate banking account:
Government-issues ID
Business License
Articles of Organization for LLCs
Articles of incorporation for corporations
Employer identification number (EIN) or Social Security number
Keep in mind that the specific paperwork needed will vary depending on the bank you are applying to and your entire legal structure. In contrast to corporations and LLCs, sole owners often use their own personal information and are not required to produce any additional business-related papers.
Conclusion
The article delves into the differences between personal and business checking and how you can choose a bank to meet your requirements. You also get to know about the benefits of a business checking account and the factors that you need to look for.
However, If you are unable to understand the concepts, then you should take the help of a professional experts. And if you have further queries related to business or personal checking, you should get in touch with our Dancing Numbers team via LIVE CHAT.
Accounting Professionals, CPA, Enterprises, Owners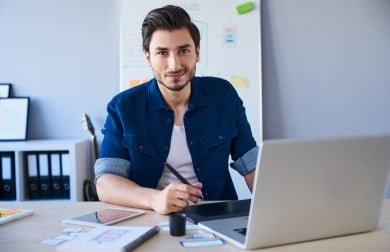 Looking for a professional expert to get the right assistance for your problems? Here, we have a team of professional and experienced team members to fix your technical, functional, data transfer, installation, update, upgrade, or data migrations errors. We are here at Dancing Numbers available to assist you with all your queries. To fix these queries you can get in touch with us via a toll-free number
+1-800-596-0806 or chat with experts.
---
Frequently Asked Questions (Faqs)
Is it Possible to use my Company Account for Personal Spending or My Personal Account for Business?
You shouldn't utilize your personal bank account for commercial transactions. You also shouldn't charge personal spending to your company account. You will be able to prevent legal troubles or record-keeping challenges by keeping your personal and corporate finances separate.
If I own a Company or an LLC, May I Utilize my Personal Checking Account?
No, If you're incorporated or registered as an LLC, having distinct bank accounts will help to legally safeguard you. As soon as you begin managing business transactions, it is wise to open a bank account in your company name.
Can I Operate a Sole Proprietorship using my Personal Bank Account?
As a sole proprietorship, having separate accounts is still a smart idea even though it's not needed. You may manage your company's finances more effectively and separate out your commercial and personal spending with the aid of a special business account.
Should you Open a Company Checking Account Before You have any Revenue?
No, You cannot create a company checking account until you can demonstrate that you have made a profit. One of your first actions after starting your business should be to open a separate bank account for it.
Nevertheless, Bear in mind that some corporate checking accounts and personal checking accounts have a minimum deposit amount at registration. Before establishing your business account, make sure you have read the terms and conditions.
Do FDIC Policies Cover Corporate Checking Accounts?
People who are unsure about choosing between a personal checking account and a business checking account should be aware that the Federal Deposit Insurance Corporation (FDIC) insures personal deposit accounts up to $250,000 per account.
The same level of security is available for business checking accounts.
The products listed below are covered by the FDIC:
• Examining Accounts
• Accounts for Saving
• Accounts with variable Order of Withdrawal Terms
• Deposits in Money Markets
• A Certificate of Deposit (CDs)
• Order Money
• Pay with Cash