The W-2 forms are the statements that have information related to the wages and salaries that are paid to the employee by their employer. When the employees are going to prepare for their tax returns then they required these W-2 forms. The employer and employees both must have copies of W-2s as it is an important part of your year-end tasks. You can send paper copies to your employees or print W-2s if you want to file them manually with the IRS.
Save Time, Reduce Errors, and Improve Accuracy
Dancing Numbers helps small businesses, entrepreneurs, and CPAs to do smart transferring of data to and from QuickBooks Desktop. Utilize import, export, and delete services of Dancing Numbers software.
Here, you get to know how to print W-2 in QuickBooks Desktop and Online with their requirements. Just follow the procedure to implement it easily and smoothly.
Requirements When Print in QuickBooks Desktop
The things you take care of or requires are as follows:
Steps to Print W-2 Forms in QuickBooks Desktop
There are few steps to follow properly that are as follows:-
Open the W-2 forms from QuickBooks Desktop

In QuickBooks Desktop, click on the Employees menu.
Further, select the Payroll Tax Forms and W-2s.
Click on the Process Payroll Forms.
Select the Annual Form W-2/W-3- Wage and Tax Statement transmittal.
Hit on the Create form button to create it.
You have to click on the All employees option if you want to file the forms of all the employees.
Click on the last name of the employee with the above step.
You are required to add the year of the form that you want to print and then click on the OK button.

Only one version of the tax form is stored by the QuickBooks Desktop.

For example- if you have the 2021 version of the form that you already got, but you want to print w-2 forms for 2019 then you have to use the newer version of the form.

Choose the employees for printing the form.
If all the w-2 forms are not reviewed by you then click on the Review or Edit option.
Then click on the submit form to proceed further with the printing process.
Select the employees to print the form.
In the end, click on the Print or E-file.

Choose the type of paper with the item to print in the Print W-2 forms window.

Firstly, select the paper options that are perforated paper, blank paper, or preprinted forms.
After that, you have to select for whom you are printing.
Click on the section, Select an item to print then choose and follow steps accordingly:-

For Employer

W-2 – Copy D: for your records, 2 per page.
Employer filing instructions for a W-2 form.

For Government

W-2 – Copy 1: for your State or Local Tax Department, 2 per page
W-2 – Copy A: fr the SSA, 2 per page.

For Employees

In the case of blank paper or perforated paper

4 Per page: copies B, 2, 2, C
3 Per page: copies B, 2, C
Employee filing instructions: Mandatory if not printed on paper.

In the case of Preprinted forms

W-2 – Copy C: for employee records, 2 per page.
W-2 – Copy B: for employee's Federal Tax return, 2 per page.
Copy 2 of W-2: for your State or Local Tax Department, 2 per page.
Employee filing instructions: Required if not already printed on paper.

To export the form to your PDF reader and start printing

You have to do a print test if you are using the preprinted forms.
Then click on the option Print PDF.
In the end, start with the process of printing from the PDF reader.
Then you are done.
Requirements When Print in QuickBooks Online
The things that are required to keep in your minds before print W-2 forms in QuickBooks Online are:
Steps to Print W-2 Forms in QuickBooks Online
In QuickBooks Online, there is no manual process to enter the details. So it saves your time while printing W-2 forms. The steps to print the W-2 forms are s follows:
How to Print, Save, and Email W-2 Forms with Adobe Reader
In conclusion, you get to know the step-by-step procedure to print W2 in QuickBooks Desktop and Online. You also get to know about its requirements and how you can print, save, and email it using Adobe Reader.
Accounting Professionals, CPA, Enterprises, Owners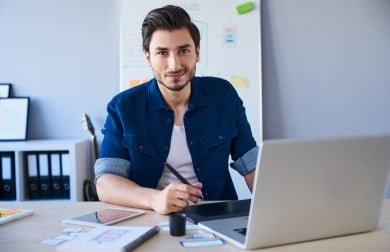 Looking for a professional expert to get the right assistance for your problems? Here, we have a team of professional and experienced team members to fix your technical, functional, data transfer, installation, update, upgrade, or data migrations errors. We are here at Dancing Numbers available to assist you with all your queries. To fix these queries you can get in touch with us via a toll-free number 1800-689-5491 or chat with experts.
---
When can you File and Print the W-2s?
You can easily file your W-2s manually or electronically with the IRS. After that, print and send them to your employees on January 1. Then also mail copies B, C, and 2 to your employees. It must be postmarked by February 1 and then received within the 7 business days when the postmark is done.
When the W-2s can be seen and Print in the QuickBooks Workforce?
The employees can see and print the copies of their W-2s after January 15; when you have done the invitation to your employees for the QuickBooks workforce. The employee accepted the invitation and then they can easily access it to view and print the forms.
When they do mail W-2s to the employees so that they can print W2 in QuickBooks Desktop and online?
The W-2 forms are mailed by the United States USPS to the employees automatically starting January 20 through January 31. When they receive they can print W2 in their QuickBooks Online or Desktop software using a simple method.
How can I electronically file a W2 in QuickBooks?
 At first, open QuickBooks, choose your employees and then go to the payroll tax forms and W-2s. Once you have done this, you need to click on Process payroll forms. Now go ahead and select your state worksheet in the file forms section, review the filing period and change if your need it to be different. Once you have updated all the requisites click on OK.
Can you let me know the process steps to prepare the taxes for the client in QuickBooks Online?
You can use a Prep for taxes tool in QuickBooks Online Accountant. It will let you review your client's account from a single dashboard. Once you have reviewed your client's account, you need to assign them to specific lines on the tax forms. For this purpose, go to the tax mapping tab and click on Edit (pen icon) against the form name. After that you can select the appropriate tax for your account.
Can you list down the reports that I would need from QuickBooks to files taxes to IRS?
You will need reports like QuickBooks company and financial reports, QuickBooks sales reports, vendors and payables report, QB employees and payroll report, QB budget and forecasts report and QuickBooks service tax report. With these reports your can file you taxes, you won't need any other report from QuickBooks for filing taxes with IRS.
Can you list down the steps to track estimates in QuickBooks?
For tracking estimates in QuickBooks, you need to go to the customer menu and click on customer centre. Now you need to go to the transactions tab and click on Estimates. Now, you need to sort the filter drop-down menu for opening the Estimates and change the dates if required. Now click the Run Reports button and choose to View as a report.