Yes, you can create and print checks in QuickBooks Online. Here's you can also know the cost of checks.
The capability of writing and printing checks in a program in a computerized format is considered the best format for record-keeping. Such programs enable the name of the payee along with the address to be written on the check so that Windows find it convenient to process the bill payment.
Save Time, Reduce Errors, and Improve Accuracy
Dancing Numbers helps small businesses, entrepreneurs, and CPAs to do smart transferring of data to and from QuickBooks Desktop. Utilize import, export, and delete services of Dancing Numbers software.
When you write a check in a program with the computer, it enables you to pay the bills and provides you with transaction details (like amount, date, category, etc.) that are to be recorded in the check register.
Above all, the ability to write and print checks for record-keeping saves a lot of time since the entire process is usually computerized. It is highly recommended to adopt a computerized check-writing if your particular business calls for writing a huge number of checks or consumes a lot of your time in bookkeeping.
Writing and Printing Checks in QuickBooks Online
Writing checks for expenses and printing them keeps your business account systemized and organized in the QuickBooks accounting software.
When you buy something with a hand-written check, or if you wish to print a new check, you need to add that check into QuickBooks. As a result, your accounts are updated and all the concerning business transactions are accounted for.
Furthermore, the checks written and printed in the QuickBooks accounting software are added to the check registers automatically, resulting in easy reconciliation of your bank. Not to mention, printing checks is very easy in comparison to writing by hand and it looks very professional too.
How to Create Checks in QuickBooks Online?
Kindly follow the steps to register a hand-written check in QuickBooks. Here are the steps:
Step 1: In your QuickBooks Online account, choose +New.
Step 2: Choose Check.
Step 3: Select the Payee from the given drop-down option. You need to choose the particular vendor from the given drop-down box. In case the check is for a new vendor, press Add New seen on the top of the drop-down list and then set up the particular new vendor. Once you have chosen a vendor the billing address should emerge automatically.
Step 4: Then, from the given Bank Account drop-down, choose the particular account from where the check extracts money.
Step 5: Now finish the check field that you require.
Step 6: Choose the Print Check option if you wish to open print now or check queue. You can also choose the Print Later checkbox if you wish to print the check after sometime.
Step 7: Press Save and Close in order to close the particular check Window. You can also press Save and New if you wish to build another check. In case you select the Save Option, it will add the particular check in the registry of your bank. However, if you choose Print later, it will send the checks to the print queue.
How to Print Checks in QuickBooks Online?
It is very easy to print checks in QuickBooks Online. All you need to do is follow certain steps given below in the prescribed sequence.
Step 1: You will require to press the + sign in your particular QuickBooks Online.
Step 2: Now, in the Vendors section, there is a link. The link is for Print Checks.
Step 3: In the next screen, you will witness the options for setting up the printing. From this place, it is possible to print a sample. Now you need to customize the layout to ensure the checks are printed in the right format.
Step 4: After the QuickBooks Online is being setup properly to print the checks, you can shift to the next window to print them. Just choose the bank account that you are accessing to write the checks and then choose the ones that you wish to print and add a starting number for the checks.
Step 5: Now, to print checks, press the Preview and Print. If you come across any formatting problem, you can get back to the above screen and press Print Setup which is visible on the screen below.
Note: When you print checks the very first time, QuickBooks Online will instruct you in the Setting Up procedure and then sync your printer for the related checks.
You have completed reading all the information related to writing and printing checks in QuickBooks Online.
All you need to do now is follow the steps given above and then write and print the checks in QuickBooks Online for the expenses that have not been registered as bills. You can also take the help of professionals like us for expert assistance and solve your check problem in QuickBooks easily.
Accounting Professionals, CPA, Enterprises, Owners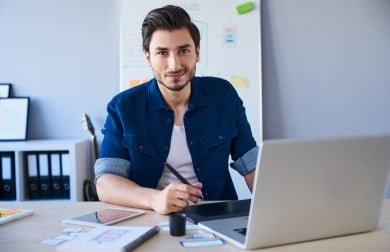 Looking for a professional expert to get the right assistance for your problems? Here, we have a team of professional and experienced team members to fix your technical, functional, data transfer, installation, update, upgrade, or data migrations errors. We are here at Dancing Numbers available to assist you with all your queries. To fix these queries you can get in touch with us via a toll-free number
+1-347-428-6831 or chat with experts.
---
What are the Different Types of checks QuickBooks Sells on its Website?
In general, there are three different types of checks that QuickBooks sells on its particular website. You can select any based on the factor, which one is beneficial for your business.

Basic Voucher Check: Such checks are created for accounts payable and payroll. You can give on to your particular vendor the employee and have the rest for your files. Price start at $36.99 for a bundle of 50 checks.


Secure Plus Voucher Checks: Such types of checks are induced with advanced security features. They have a special feature called heat-sensitive. The heat-sensitive icon prohibits repetition. Such checks have a custom watermark that secures them against counterfeit and faking problems. It acts like a security coating that restricts meddling the information added in the checks. A bundle of 50 costs $66.99.


Secure Premier Checks: As per QuickBooks, such checks are considered to be the safest as compared to others. They have in-built security characteristics, have a hologram for safekeeping, which in turn makes your check absolutely impossible to duplicate. Price start at $72.99 for a bundle of 50.
What does Print Later and Print Now Mean? What is the difference?
Here is the clear definition for those:
Print Now: It means to print the check instantly. You can press Print Check available at the bottom of the menu bar visible on the input window. This will show a list of checks to print that will comprise the current checks along with any other checks that were chosen before for printing later.
Print Later: It means you can print the check later or as per your convenience. You can do it by clicking a checkmark in the given Print Later field that is visible below the check number. Print Later is easy and useful if your purpose is to build several checks.