QuickBooks Desktop permits several features to streamline the work. Among them, the delete feature is most widely used to delete an invoice from the QuickBooks safely. Many small and medium organizations use this option of deleting invoices to maintain the accuracy of the account details. Sometimes, you might make incorrect calculations or mistakes or enter any other figures in an invoice; in such cases, you can safely delete the wrong Invoice without interrupting other records. Let's explore through this article how to delete an invoice in QuickBooks.
Save Time, Reduce Errors, and Improve Accuracy
Dancing Numbers helps small businesses, entrepreneurs, and CPAs to do smart transferring of data to and from QuickBooks Desktop. Utilize import, export, and delete services of Dancing Numbers software.
When did You Need to Delete an Invoice?
Many common scenarios arise when there is a need to delete an invoice. Some of those examples are below:
If you mistakenly generated the Invoice before receiving the payment of a specific order, you need to delete that.
When you accidentally wrote the wrong quantity of the items in an invoice.
Filled wrong or incomplete entries.
When an invoice contains wrong account number or accidentally connected to a monthly customer bill, you have to correct the Invoice.
To save the data in an organized way.
To delete the irrelevant invoices for decreasing the weighty company files.
How to Delete an Invoice in QuickBooks?
Use the below-steps to delete an invoice in QuickBooks:
Open QuickBooks and locate the home page.
Discover Customers menu option and then click Customer Center option.
Search for the list named Customer & Jobs and select the Customer.
Hit on Show button appearing in the transactions panel.
Look in the drop-down list and click on Invoice.
Now double-click on invoice to open it.
If you don't remember the name of the Customer, then locate the transaction option.
Search for the transaction types list and choose invoices.
Once you selected the invoice number, you need to delete/void, hit on Edit menu located on the menu bar.
Click Delete invoice/void invoice.
On clicking the delete button, you instantly get a confirmation prompt asking you to confirm that you need to delete the selected Invoice. Click Yes option.
Hit on Save and close located at the bottom of the Invoice.
You can review the invoices that have been deleted. To review here are the steps:

Go to report option located in the menu bar
Hit on Accountant and Taxes
Click Deleted/Voided Transaction summary.
Why use Dancing Numbers Deleter to Delete Invoices?
Dancing Numbers Deleter is an effective tool to simplify the complex task of cleaning an account and save your time and efforts by deleting the invoices in batches in fewer clicks. Moreover, it erases all inapplicable objects in the company file and helps you place all records in more organized. It, in turn, improves the data and helps in boosting functionality and productivity.
The above article covers how to delete an invoice in QuickBooks and how you can save your precious time with Dancing Numbers Deleter for deleting wrong invoices from QuickBooks. So, use the delete feature to ensure the correctness, consistency of your data. Stay tuned with the relevant article on importing, exporting, and deleting various transactions in QuickBooks to save time and effort.
Accounting Professionals, CPA, Enterprises, Owners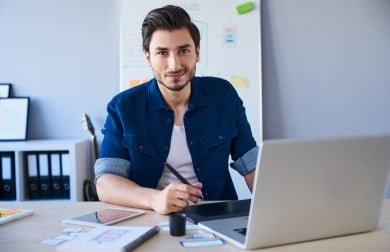 Looking for a professional expert to get the right assistance for your problems? Here, we have a team of professional and experienced team members to fix your technical, functional, data transfer, installation, update, upgrade, or data migrations errors. We are here at Dancing Numbers available to assist you with all your queries. To fix these queries you can get in touch with us via a toll-free number
+1-800-596-0806 or chat with experts.
---