Learn how to delete multiple transactions in QuickBooks Desktop.
To make more space or to avoid many error issues such as window corruption and freezes window, the user needs to delete all unnecessary list of transactions in bulk. QuickBooks Desktop knows how to handle entire business accountancy with all new approaches. But, you have to make sure about QuickBooks updates via avoiding all error causes issues.
Save Time, Reduce Errors, and Improve Accuracy
Dancing Numbers helps small businesses, entrepreneurs, and CPAs to do smart transferring of data to and from QuickBooks Desktop. Utilize import, export, and delete services of Dancing Numbers software.
Multiple transactions sum up of all and batch transactions in QuickBooks. Here, you get complete knowledge about how to delete all types of transactions.
Why Choose the Dancing Numbers Deleter Tool?
Dancing Numbers Deleter that helps you in deleting all the unwanted transaction data easily without wasting your time. You can delete all the transactions whether they are in multiple or single. It kept your system clean and organized as well. The tool integrates with your QuickBooks account easily and properly so that you can avail of its services and process it completely.
Delete Multiple Transactions in QuickBooks Desktop Using Dancing Numbers
Step 1- File Selection: Start by selecting your file. Either selects the desired file from the local computer folder by clicking Browse File or click View Sample File to access the Dancing Numbers sample file locally. To move, choose QuickBooks Transaction Type as Transactions and then you have to click next. Now you have to click OK on the message and then click on Next. In the next screen, you will see the File Preview, and then you have to click on Next.
Step 2- Mapping: You can configure the file columns mapping to the available QuickBooks fields. If you employ the Field Match Option or Load Map, this step will be carried out automatically for you.
Step 3- Review and Delete: In the Review Grid screen you can review your file data and before importing it into QuickBooks you can make the necessary changes.
Batch Delete or Void Transactions in QuickBooks Desktop Accountant Edition
To quickly delete or void multiple transactions at once, use the Batch Delete/Void Transactions program (BDT).
Important:
Only versions of QuickBooks Desktop Accountant 2018 and later, including Enterprise and Enterprise Accountant 18.0, support.
You must log in as an External Accountant or Admin user.
Multi-currency is not supported by the Batch Delete/Void Transactions tool.
Batch Delete or Void Transactions
Important: The transactions listed below cannot be canceled in a batch. You can still get rid of them separately.
Invoices containing reimbursable costs, mileage, or items
Paychecks
Checks for Payroll Liability
Billable time and expense invoices
Payments for Sales Tax
Paying bills online
Any deal made during a closed window
Open the transaction and choose Edit and then delete to remove them one at a time.
Select Switch to Single-user mode from the File menu. Don't choose Switch to Multi-user Mode if it is present.
Then, Pick Batch Delete/Void Transactions from the Accountant menu.
From the Available Transactions list, choose the transactions you want to void or delete.
Then choose Review & Delete option (or Review & Void).
Choose Back Up & Void or Back Up & Delete. Additionally, you can choose from the dropdowns to Delete only or Void only and skip the backup.

To remove or void the transactions, Select Yes to confirm your choice.
You can print a copy of the deleted or voided transactions by choosing View Deleted/Voided Transaction Report after you delete or invalidate the transactions.
Delete or Void Specific Transactions
Filter for Specific Transaction Types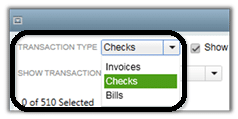 Certain transaction types are voidable or deletable. Choose a transaction type from the dropdown menu for Transaction Type. You can remove or void these items by selecting them from the list. Checks for bill payments, refunds, bill credits, refund checks, and finance charges are all part of the bill option.
Show/Hide Linked or Voided Transactions

To see transactions connected to the specified transaction, check the Show linked transactions option (i.e. a paid invoice paid with an attached payment). These can be found in the Linked Trns column's Available Transactions list.

To display transactions that have been designated as void, check the Show voided transactions box. These can be found in the list of Available Transactions.
Filter Transactions

Choose Enter date, Last modified date, or Transaction date from the Show transactions by dropdown to filter transactions on the Available Transactions list.
On the Available Transactions list, order the columns.
On the list of available transactions, Choose and move any column as needed. To sort the list, you can also choose the header.
Conclusion
Hopefully, your doubt is cleared with the help of this article. In this article, you will get all the mentioned steps that are helpful in solving out your issue. You must go with the method for delete multiple transactions in QuickBooks Desktop. All the unnecessary transaction data which may create a burden issue in your QuickBooks account. Due to these things, your window may freeze or corrupt. So, make sure you delete your transaction data timely and update all new configurations. I hope the above information helps you delete multiple transactions in QuickBooks Desktop.
Accounting Professionals, CPA, Enterprises, Owners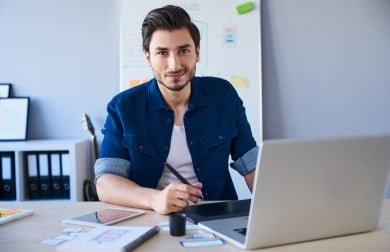 Looking for a professional expert to get the right assistance for your problems? Here, we have a team of professional and experienced team members to fix your technical, functional, data transfer, installation, update, upgrade, or data migrations errors. We are here at Dancing Numbers available to assist you with all your queries. To fix these queries you can get in touch with us via a toll-free number
+1-800-596-0806 or chat with experts.
---
Frequently Asked Questions (Faqs)
What are the Features Involved in Batch Delete Transactions?
Batch delete transactions contain two important characteristics:
● Based on the date you last edited, you can filter it by date range.
● It enables quick and secure batch transaction deletion in QuickBooks Desktop.
How to Delete a Bulk of Transactions from QuickBooks Desktop?
Then, Pick Batch Delete/Void Transactions from the Accountant menu. From the Available Transactions list, Choose the transactions you want to void or remove. The Review & Delete option (or Review & Void). Choose Back Up & Void or Back Up & Delete.
How to Recode Multiple Transactions in QuickBooks?
To manually reclassify the transactions you have to follow these steps:
● Select Expenses from the left menu.
● Under Type, You have to select Filter transactions and then you have to click Apply.
● Then you have to select all transactions.
● After that, You have to locate and uncheck split expenses.
● After completing you have to go back to the Batch actions and then you have to select Categorize selected.