Learn how Dancing Numbers Deleter will help you to Delete Multiple items in QuickBooks.
QuickBooks permits deleting multiple items that you accidentally created or to save your efforts and time while cleaning up company files. Import, export, and delete features are advanced and effective. These features are used to streamline the complex accounting tasks of an organization. You can quickly remove mistakenly created data, including transactions, invoices, deposits, bills, statements, items, company files,. This article will explain information about how to delete multiple items in QuickBooks.
Save Time, Reduce Errors, and Improve Accuracy
Dancing Numbers helps small businesses, entrepreneurs, and CPAs to do smart transferring of data to and from QuickBooks Desktop. Utilize import, export, and delete services of Dancing Numbers software.
Why You Need to Delete Multiple items?
When you are operating data-oriented and data-analyzing applications like Spreadsheets, then many scenarios often arise when you need to alter a massive number of entries. Manual deleting would be a complex and time-consuming task. Fortunately, QuickBooks saves your time by allowing you to delete multiple items. Deleting the items in batch can streamline the process of removing unwanted data from the software.
How to Delete the item in QuickBooks?
Follow the below-given steps to remove the item in QuickBooks:
Open the QuickBooks.
Locate the Lists option.
Hit on Item List if you are using Windows and Mac users have to click on Items.
Choose the item you want to delete.
Discover the menu bar and give a click on the button named Edit.
Hit on Delete item.
Points Need to Consider While Deleting Items in QuickBooks:
Ensure that you won't delete many items or the complete list at once.
Deletion must be reverting instantly in the case when you remove any item. You are not allowed to reverse this process on performing other action before reverting.
If you mistakenly delete an item then locate edit option and then click on undo.
How to Delete Multiple Items with Dancing Numbers:
You can easily delete multiple items in QuickBooks without impacting on other accounts through Dancing Numbers Deleter tool. It is one of the efficient tools which are beneficial for removing unwanted content from the accounting software. Don't worry about compatibility; it is compatible with all the latest versions of QuickBooks. It is easy to install and use to let you make your company files more organized. You can extract the required information and remove the unnecessary items in batch. It keeps the software clean, transparent and consistent.
That's all about how to delete multiple items in QuickBooks. Through the above step, you can Clean-up the company file and also, remove the incomplete, wrong, duplicate, or unwanted items. Stay tuned with this website. You will get the latest informative blogs related to the importing, exporting, and deleting various data, including files, deposits, invoices, transactions, and more.
Accounting Professionals, CPA, Enterprises, Owners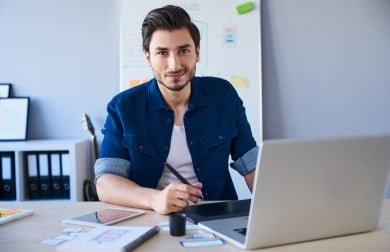 Looking for a professional expert to get the right assistance for your problems? Here, we have a team of professional and experienced team members to fix your technical, functional, data transfer, installation, update, upgrade, or data migrations errors. We are here at Dancing Numbers available to assist you with all your queries. To fix these queries you can get in touch with us via a toll-free number
+1-800-596-0806 or chat with experts.
---