Business accounting is a complex operation, which is why software such as QuickBooks has proven to be a savior. QuickBooks typically record transactions automatically as they are processed. What we say is that the data are fed into the general ledger account when a consumer reports invoice, sales receipts, bills, checks, etc. Yet errors can occur in some situations and that's why you should know how to delete multiple journal entries in QuickBooks as well as the ways to create.
Save Time, Reduce Errors, and Improve Accuracy
Dancing Numbers helps small businesses, entrepreneurs, and CPAs to do smart transferring of data to and from QuickBooks Desktop. Utilize import, export, and delete services of Dancing Numbers software.
Numerous QuickBooks experts are urged to make journal entries all along to provide a record of your online business purchases and sales. Nevertheless, there are many ways in which QuickBooks allow these records inside the program, but the journal entries are a way for you to double-check them, as well as allow manual notes if appropriate. Nevertheless, human mistakes have always been inevitable, so you may have to make some changes in them, such as elimination, in some cases. So, if you're looking for the relevant steps for how to delete multiple journal entries in QuickBooks then go through this article.
Insight into Journal Entry in QuickBooks
It is an accounting transaction that can be entered or attached directly to the general ledger. In other words, the ledger of the income statement transactions and company balance sheet is recorded. In QuickBooks, journal entry helps the users to correct or adjust the transactions and post the entries that could not be accomplished in any other way.
Why Would You Need to Delete Journal Entries in QuickBooks?
As we discussed earlier, there will be occasions where you can make errors when making entries to journals. So to edit them or delete a recurring journal entry in QuickBooks, you'd need to perform the steps we listed below. But, if you delete QuickBooks journal entries, this can cause any errors in account balancing. Therefore, a safer solution would be to reverse entries that carry a trail for any possible queries in order to neutralize potential balancing issues.
Steps to Reverse a Journal Entry in QuickBooks
Initially, open your QuickBooks and go to Settings just by making a click on the Gear icon
Next, go to "Chart of Accounts" tab and choose the appropriate account for transactions
Now, select the option named "View Register" that you can find in the column of Action
After that choose the desired journal entry which you want to reverse
And then make a click on the same and then hit the "Edit" option
Finally, click on the "Reverse" option in the transaction window.
Steps for How to Delete Multiple Entries in QuickBooks
The very first, open QuickBooks and then select "Company menu"
Next, click on the option named "Make General Journal Entries"
After that, go to the "Main" tab
Now, to access the previous window, click on the left arrow at the top of the General Journal Entries window
Choose the GJE(s) that you wish to remove
However, if you're aware the number of GJE then you can easily find and delete the entries
You just have to click on the "Find" and then put the entry number in the relevant blank field.
Steps to Remove Journal Entries from QuickBooks
Firstly, open QuickBooks and access Settings by clicking on the "Gear" icon
After that, go to Chart of Accounts and then find out the transaction entry that you wish to remove/delete
Next, hit the option named "View Register" under the column of Action
Now, choose the Journal Entry and then hit the "Delete" option
In the end, hut the "Yes" button once you receive a confirmation message on your screen.
List of QuickBooks Fields Along with Descriptions that you Can Map
| | |
| --- | --- |
| Field Name | Description |
| Name* | Employee or Vendor Reference options. Vendor look up strategies with import settings- First Name, Full Name, account number, company name, Tax Id, look up, custom field. |
| Date | The date which is entered by users when the transaction has occurred |
| Billable Status | _ |
| Customer: Job | Reference related to customers. The following are the customer reference options involve- customer look up strategies with import settings- First Name, Full Name, Company Name, Resale number, lookup, Account Number, custom field |
| Duration* | It should be in decimal form |
| Class | The reference text with a maximum length of 159 characters |
| Payroll Item* | The reference text with a maximum length of 31 characters |
| Service Item* | Reference to the item (Service) with the options. Item Lookup strategies with the import settings include full name, lookup, custom field |
| Notes | Text with a maximum length of 4095 characters |
So, the above-described steps for how to delete multiple journal entries in QuickBooks you are easily able to get rid of disorganization if there is any in your books. The above jotted QuickBooks fields help in mapping when you import the journal entry.
Accounting Professionals, CPA, Enterprises, Owners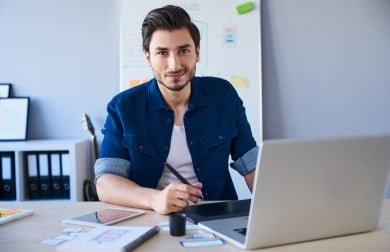 Looking for a professional expert to get the right assistance for your problems? Here, we have a team of professional and experienced team members to fix your technical, functional, data transfer, installation, update, upgrade, or data migrations errors. We are here at Dancing Numbers available to assist you with all your queries. To fix these queries you can get in touch with us via a toll-free number
+1-800-596-0806 or chat with experts.
---