QuickBooks permits you to delete any transaction which you have created mistakenly or accidentally. Don't worry about any interruption; you can remove the irrelevant transaction without impacting on reports or your account balances. This article will explain the steps to delete transactions in QuickBooks.
Save Time, Reduce Errors, and Improve Accuracy
Dancing Numbers helps small businesses, entrepreneurs, and CPAs to do smart transferring of data to and from QuickBooks Desktop. Utilize import, export, and delete services of Dancing Numbers software.
Why did you Need to Delete Transactions in QuickBooks?
To let the QuickBooks more organized, you need to store only the required information and delete the unnecessary one. So, you need to delete un-required or duplicate transactions to keep the system clean.
To clean-up company files of QuickBooks
Wrong imported transactions
Incomplete transactions
When you forget to enter accurate details in it.
Ways to Delete Transactions in QuickBooks:
You can easily remove the unwanted transactions from your QuickBooks. Before proceeding delete process, ensure that for any recurring invoice, you have turned it off to prevent recreation. Here is the list of steps to delete transactions:
Ways 1: Make a Decision Whether You Need to Void or Delete the Transaction:
When to Void a Transaction?
Several cases arise when it is an ideal decision to void a transaction instead of deleting it. In this method, transactions have no impact on the reports or account balance; however, you always maintain a record of it. So when you need a record of a transaction, you are suggested to void a transaction.
In case you void an invoice, then QuickBooks never void any payment, which you have already recorded for the invoice.
List of Some Transactions, You can't Void in QuickBooks:
Estimates
Deposits
Vendor credits
Purchase orders,
Delayed charges/credits.
You can't void bills, but you can void bill payments.
When to Delete Transactions?
You can recover some of the detail of the transaction you have deleted through an Audit log.
If you are sure that there is no need for transaction records, then delete is an ideal option. Delete completely erase transactions from QuickBooks. You can't view it in any reports or accounts.
Step 2: Begin the Process to Delete/Void the Transaction:
Once you have to make a relevant decision, follow the steps to delete a transaction:
Open QuickBooks
Locate Sales or Expense Option
Browse the transaction that you want to delete
Open that transaction and ensure that you require to delete or void it
Add a note on the message field for including the date of the delete
Click on More button located in the footer
Choose Void or delete; To delete click on delete
Hit on the Ok option
Why to use Dancing Numbers Deleter?
Cleaning an account is a complicated and time-consuming task in accounting software Dancing Numbers delete let you save your precious time through cleaning up your account in less time.
Deleting one-by-one transactions is a frustrating process. Fortunately, this tool tends to delete the irrelevant bulk objects or operations in a few clicks.
It allow quick selection of the items to be deleted.
That's all about how to delete transactions and how Dancing Numbers Deleter allows time-saving through performing batch deletions. It is a more user-friendly tool for removing the inaccurate imported information from QuickBooks and also clean-up the massive Company file associated with QuickBooks, which acts as the best booster to enhance functionality. Stay updated with this website to read more blogs on import, export, and delete various items in QuickBooks.
Accounting Professionals, CPA, Enterprises, Owners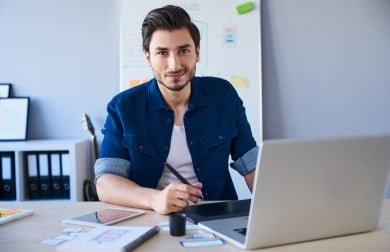 Looking for a professional expert to get the right assistance for your problems? Here, we have a team of professional and experienced team members to fix your technical, functional, data transfer, installation, update, upgrade, or data migrations errors. We are here at Dancing Numbers available to assist you with all your queries. To fix these queries you can get in touch with us via a toll-free number
+1-800-596-0806 or chat with experts.
---