Are you a QuickBooks user and thinking how QuickBooks multiple companies one file is doable? If you wish to handle more than one business organization, you do not require a separate copy of the QuickBooks file.
Save Time, Reduce Errors, and Improve Accuracy
Dancing Numbers helps small businesses, entrepreneurs, and CPAs to do smart transferring of data to and from QuickBooks Desktop. Utilize import, export, and delete services of Dancing Numbers software.
This article will highlight all the similar questions related to how to set up multiple companies in QuickBooks. This article will also talk about how to switch companies in QuickBooks Desktop and how many companies can you have in QuickBooks, etc.
Read this article and you will get all your answers related to setting up multiple companies in QuickBooks.
How Should You Choose A QuickBooks Version?
You should be aware that QuickBooks comes in two versions. You can purchase the offline version of QuickBooks for your desktop computer's local area network at the office or subscribe to the online version of QuickBooks, where your data will be stored securely in the cloud. If you want to add several businesses to QuickBooks then you can select any of these versions. The feature is supported by both versions. And with a few steps and exceptions, the process is essentially the same. The decision, however, mostly depends on your preferences and needs.
How to have Multiple Companies in QuickBooks?
It is possible to run more than one company in QuickBooks from one copy, irrespective of the version of the QuickBooks accounting software being used. Any one of the versions like Online or Desktop has the ability to host multiple companies. But the entire method of adding entities in separate versions of the program is not alike.
How to Add Multiple Companies in QuickBooks in the Offline Version?
You should have an existing QuickBooks user ID to add multiple businesses in QuickBooks. In case you don't have then you have to go to the website and then create a profile. You just have to follow the steps once you have your ID.
Begin by opening QuickBooks on your computer
Visit the Pricing Page for QuickBooks.
This page will ask you to sign up for an Intuit account in order to purchase QuickBooks.
Then, Continually scroll to the bottom
The small text that says Adding a company to an existing account can be found here.
You will see the Sign In option below this text.
To sign in, you have to click here.
Your browser will switch to the login page.
Use your login information and password to access your account.
You will then be required to verify the account you wish to sign in with.
Click Continue if the shown account is the one you want to continue with.
Enter the same login details once more when prompted.
Your profile page will be shown.
To open a file, you have to select the File tab from the main menu.
When you select the tab, a drop-down menu will appear
To start a new company, choose New Company from the drop-down menu.
There will be a window with the label "New Company"
Then you have to select Start Interview from the drop-down menu in that window.
Another window will open asking for information about your company in defined categories.
Complete the required fields (name, address, phone number, etc.).
Select Next from the menu.
You must now save the file in the location where you want to
The File Name for New Company dialogue window will open.
Identify the folder where you want to save the company file and go there and then name the file
Select Save from the menu.
There you will see another dialog box asking for further details about your business.
As prompted by the dialogue box, you have to complete all the fields.
When finished, you have to press the Finish button.
Transferring Between Organizations in QuickBooks Desktop
You can shift from one particular file to another company file from the primary menu of the present company file. You will find various options where you require pressing the particular option that is given the name, Open Previous Company. It will open a new screen that will have a list of the organizations in your account. Locate the company file you wish to switch and press Open.
Is QuickBooks compatible with multiple businesses?
Yes, any number of businesses can use QuickBooks to manage their accounting needs. Within the same QuickBooks installation, you can create one or more businesses while maintaining financial control over each one. The secret is to separate each of your business's company records within your QuickBooks installation.
Within QuickBooks, you can create as many companies as you need and organize your accounting tasks according to each one. You may, for example, create one company for your SaaS company, a consulting firm, and a landscaping business. You can make separate company records for each business in the same installation of QuickBooks.
Is QuickBooks Online Compatible with Multiple Businesses?
Yes. You can set up different company records within a single installation of QuickBooks Online, just like you can with the desktop version of the software. As a result, you may manage multiple businesses with a single login. You can select a different company by clicking the "Company" option at the top of the screen. Keep in mind that Intuit Online hosts QuickBooks Online. There can be a brief period of downtime as data is moved if your business wants to switch hosting providers.
Also, you can use QuickBooks Online to control all aspects of accounting for a single company. Instead of creating a Company Account, you can create a Company File if you only need to keep track of one company This frees you from having to switch between companies each time the software is opened.
The drawback of creating a single company file is that you might have to enter data twice. You must enter the same information in the company file that relates to the client if, for example, you sell things to a customer and record the sales and related expenses in your single company file.
How to Add Multiple Companies in QuickBooks Online?
If you need QuickBooks multiple companies one file in QuickBooks Online version, then you need to follow the steps given below:
Step 1: Prior to creating a new company for the QuickBooks Online version, it is imperative for you to have an active service subscription to QuickBooks Online.
Step 2: Select the country of your choice. It will help QuickBooks Online to open a website, particularly for that area.
Step 3: Design a QuickBooks Online account in case you are missing one.
Step 4: Select a QuickBooks Online version that you wish to use. You will be taken to the Sign-in page.
Step 5: On this particular page, a user needs to sign in with the existing account. Also, the user is entitle to create a completely new account.
Step 6: To set up a new company in QuickBooks Online is equal to subscribing to a new organization.
Step 7: Select between Plus, Simple, Essential or Start that is ideal for your requirement. When it is chosen, you will be notified to purchase it start a free trial completely.
Step 8: With the help of an account registered in Intuit, you can easily choose the option, Add Another Company that is placed on the upward side of the window.
Note: Make sure you follow the steps in the prescribed order. Do not skip or jump any step.
How to Use QuickBooks Online for Multiple Businesses
You must first create a company for each business within the same installation of QuickBooks Online if you intend to utilize it for more than one business. Create an Account for every company after that. An "Account" is a subset of data that may be retrieved from a company file.
For example, when you sell things, you track income, decide whether the sale is a retail or wholesale one, and identify the customer. The Revenue account is where this information is kept. You can set up a revenue account for any company you set up in the same installation of QuickBooks Online. A company file is the Account subcategory of data that is accessible.
The Checkboxes feature also allows you to control accounting operations for various businesses. Select the box next to each company name to use this function. You can choose multiple businesses by checking the checkboxes, and you can then add information about them or perform other operations related to them. If your company has divisions or departments but you do not want to create many businesses, this feature can be useful.
What is the Process for Opening a Second Company in QuickBooks Online?
By following the below steps, users of QuickBooks Online can create a new company record within their software installation:
In the top right corner of the screen, you have to click the drop-down menu next to your name. When asked, select New Company and press OK.
Click Start Interview on the Manage Companies screen, and then you have to enter the information for your new company. To go back to the main screen you have to click Save.
Next, pick a folder to save the documents for your new business. Click the Save button after finding the folder you wish to use or after making a new one.
From the drop-down menu next to your name you have to choose the Company Name. The chosen business will be visible in the screen's upper left corner. You may view your company's financial information, generate invoices, and more from here.
What is the Maximum Number of Companies you can set up in QuickBooks?
In a single QuickBooks installation, you are able to generate up to 99 company records. For each additional company, you will need to open a new installation of QuickBooks if you have more than the allowed number of companies in a single installation.
Since most people don't run 99 different businesses, this issue doesn't arise very often. However, if you own an accounting firm with many clients, you may very possibly have more than 99 accounts and want a second QuickBooks license.
The Drawbacks of Using QuickBooks for Multiple Entities
For some businesses, using QuickBooks for multiple entities can be a convenient solution, but it also has disadvantages. The possibility of data mixing between different entities is one of the main difficulties. This may result in confusion and errors in financial reporting, mainly if there are differences in accounting procedures or tax laws. Also, the expense of purchasing multiple licenses can build up rapidly, and QuickBooks may not be scalable enough to manage sophisticated accounting requirements for multiple entities. Finally, there's a chance that QuickBooks won't provide enough customization possibilities to satisfy every entity's unique needs.
1. QuickBooks Multi-Entity Distributions Lack Automatic Functionality
Users often need to log into different companies in order for the ledger to be updated and balanced when entities pay invoices on each other's behalf or conduct business and distribute inter-company loans. A single bill delivered to several entities in each company's database frequently results in separate transactions as a result of this.
2. Comparing Companies is Complex
QuickBooks users are forced to use Excel for quick overviews because QuickBooks cannot report to several company databases in a single file. But in order to create PDFs that are simple to share, this process frequently needs additional modification. It also involves a lot of exporting, printing, cutting, and pasting. This manual labour makes mistakes more likely and overburdens accountants at the end of the month with administrative work.
3. Real-Time Insights are Lacking
Dashboards are available in QuickBooks, but they don't provide the specific KPIs needed for managing multiple entities on a daily basis. Personalized real-time dashboards that can show the appropriate data to the appropriate people inside the company are required because it can be difficult to understand the cash balance across all companies.
4. Consolidated Financial Reporting is not Available
Users are not getting the latest information since data from reports pulled at various periods is combined. This might happen when there are issues with data integrity and the data is out of date when the accountant receives the report in Excel.
5. Different Currencies Create Challenges
Although each company's QuickBooks account can handle a different currency, consolidating many companies with various home currencies is practically not possible. A common reporting currency must be manually converted for each company.
6. Shared Charts of Accounts are not available
Each company chart of accounts is created separately by QuickBooks, saving consumers the time and effort of having to manually add new accounts to each company and keeping them all in sync. For multi-entity accounting, a shared Chart of Accounts should be available, and data on vendors, customers, and inventories should be able to be shared between many entities.
7. Compliance Is Difficult
Users lose the built-in controls that maintain entries compliant with accounting rules and appropriateness requirements without an accounting software system made for multi-entity accounting. In many companies, it is simple to overlook journal entries, which can cause problems with compliance.
This article is a complete overview of how to set up multiple companies in QuickBooks. If you are new to this or do not have any experience handling QuickBooks problems, you can go through the article in detail.
Even after reading the article, you have any questions regarding setting up multiple companies in QuickBooks; you can consult the experts in the field.
Accounting Professionals, CPA, Enterprises, Owners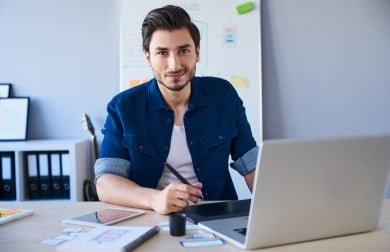 Looking for a professional expert to get the right assistance for your problems? Here, we have a team of professional and experienced team members to fix your technical, functional, data transfer, installation, update, upgrade, or data migrations errors. We are here at Dancing Numbers available to assist you with all your queries. To fix these queries you can get in touch with us via a toll-free number
+1-800-596-0806 or chat with experts.
---
Frequently Asked Questions
How Many Companies one can have with QuickBooks Online?
Every QuickBooks Online company is restricted to just one company. You will have to create a new QuickBooks Online account for an additional business since each business needs its own subscription. When you log in or shift companies, you can utilize the same sign-in credentials.
Is it Possible to have Two Companies Open in QuickBooks?
If you wish to open two company files in two separate versions of QuickBooks Desktop, it is possible to do with QuickBooks Desktop Enterprise or QuickBooks Accountant. In order to open a second company, Navigate to the File menu and choose Open Second Company.
Is it Possible to use one QuickBooks Account for Several Businesses?
In case you have more that one company in a single QuickBooks Online account, it is okay. You will require a distinct subscription for every organization you build, however, you will be able to log in with similar credentials. Choose your required subscription from the particular QuickBooks Pricing page.
Is it Possible to set up Several Businesses in QuickBooks Online?
With a single account, you can set up several companies. You can choose the QuickBooks subscription you need by navigating the QuickBooks pricing page. When it notifies choose Yes if your new organization will be handled from this particular account.