Are you a QuickBooks user and thinking how QuickBooks multiple companies one file is doable? If you wish to handle more than one business organization, you do not require a separate copy of the QuickBooks file.
This article will highlight all the similar questions related to how to set up multiple companies in QuickBooks. This article will also talk about how to switch companies in QuickBooks Desktop and how many companies can you have in QuickBooks, etc.
Save Time, Reduce Errors, and Improve Accuracy
Dancing Numbers helps small businesses, entrepreneurs, and CPAs to do smart transferring of data to and from QuickBooks Desktop. Utilize import, export, and delete services of Dancing Numbers software.
Read this article and you will get all your answers related to setting up multiple companies in QuickBooks.
How to have Multiple Companies in QuickBooks?
It is possible to run more than one company in QuickBooks from one copy, irrespective of the version of the QuickBooks accounting software being used. Any one of the versions like Online or Desktop has the ability to host multiple companies. But the entire method of adding entities in separate versions of the program is not alike.
How to Add a Second Company to QuickBooks Desktop
In order to add an additional company to QuickBooks Desktop, it is mandatory for you to set up a company first. Once in the offline version you have set up a company, you can add several companies as you desire, with the help of the steps given below:
Step 1: Launch the particular QuickBooks Desktop.
Step 2: Now, login to your particular account from a local computer.
Step 3: Press on the File tab. Now choose the option New Company. A new screen will open up.
Step 4: Choose the Start Window option from the new screen. Add all the relevant data like name, contact details, address, etc. Now save the new company in a proper place.
Step 5: Press Next and a new dialogue screen will show up. The new window will be File name for New Company.
Step 6: Open the particular folder where you wish to save the given file. Name the file and then press Save.
Step 7: When the new file is prepared, press Save and then move to complete the remaining of the interview process.
Step 8: Share your business account along with your credit information and then complete the process.
Step 9: Finally, the setup process is finished. You can repeat this process for multiple companies if you wish to.
Transferring Between Organizations in QuickBooks Desktop
You can shift from one particular file to another company file from the primary menu of the present company file. You will find various options where you require pressing the particular option that is given the name, Open Previous Company. It will open a new screen that will have a list of the organizations in your account. Locate the company file you wish to switch and press Open.
How to Add a Second Company to QuickBooks Online
If you need QuickBooks multiple companies one file in QuickBooks Online version, then you need to follow the steps given below:
Step 1: Prior to creating a new company for the QuickBooks Online version, it is imperative for you to have an active service subscription to QuickBooks Online.
Step 2: Select the country of your choice. It will help QuickBooks Online to open a website, particularly for that area.
Step 3: Design a QuickBooks Online account in case you are missing one.
Step 4: Select a QuickBooks Online version that you wish to use. You will be taken to the Sign-in page.
Step 5: On this particular page, a user needs to sign in with the existing account. Also, the user is entitle to create a completely new account.
Step 6: To set up a new company in QuickBooks Online is equal to subscribing to a new organization.
Step 7: Select between Plus, Simple, Essential or Start that is ideal for your requirement. When it is chosen, you will be notified to purchase it start a free trial completely.
Step 8: With the help of an account registered in Intuit, you can easily choose the option, Add Another Company that is placed on the upward side of the window.
Note: Make sure you follow the steps in the prescribed order. Do not skip or jump any step.
This article is a complete overview of how to set up multiple companies in QuickBooks. If you are new to this or do not have any experience handling QuickBooks problems, you can go through the article in detail.
Even after reading the article, you have any questions regarding setting up multiple companies in QuickBooks; you can consult the experts in the field.
Accounting Professionals, CPA, Enterprises, Owners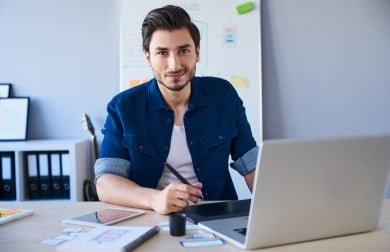 Looking for a professional expert to get the right assistance for your problems? Here, we have a team of professional and experienced team members to fix your technical, functional, data transfer, installation, update, upgrade, or data migrations errors. We are here at Dancing Numbers available to assist you with all your queries. To fix these queries you can get in touch with us via a toll-free number
+1-800-596-0806 or chat with experts.
---
How many Companies one can have with QuickBooks Online?
Every QuickBooks Online company is restricted to just one company. You will have to create a new QuickBooks Online account for an additional business since each business needs its own subscription. When you log in or shift companies, you can utilize the same sign-in credentials.
Is it Possible to have Two Companies Open in QuickBooks?
If you wish to open two company files in two separate versions of QuickBooks Desktop, it is possible to do with QuickBooks Desktop Enterprise or QuickBooks Accountant. In order to open a second company, navigate to the File menu and choose Open Second Company.
Is it Possible to use one QuickBooks Account for Several Businesses?
In case you have more that one company in a single QuickBooks Online account, it is okay. You will require a distinct subscription for every organization you build, however, you will be able to log in with similar credentials. Choose your required subscription from the particular QuickBooks Pricing page.
Is it Possible to set up Several Businesses in QuickBooks Online?
With a single account, you can set up several companies. You can choose the QuickBooks subscription you need by navigating the QuickBooks pricing page. When it notifies choose Yes if your new organization will be handled from this particular account.