Employers may now share online paycheck information with their employees much more easily thanks to Intuit QuickBooks' Workforce service. You can give your employees control over when and how they want to check their W-2 forms and pay stubs by turning on QuickBooks Workforce Account.
Save Time, Reduce Errors, and Improve Accuracy
Dancing Numbers helps small businesses, entrepreneurs, and CPAs to do smart transferring of data to and from QuickBooks Desktop. Utilize import, export, and delete services of Dancing Numbers software.
The QuickBooks Workforce web portal's ins and outs, how to rapidly set up the service so that you and your employees may use it, and the most frequently asked questions about using it will all be covered in this article.
What is Intuit QuickBooks Workforce?
Employees can access and print their W-2 forms and pay stubs online using the QuickBooks Workforce feature. Employees can receive notifications of their most recent paychecks when payroll is processed once employers have set up their personnel in QuickBooks Workforce. Since Workforce integrates with the current payroll service used by your business, your employees may then view their payments online at any time. Your employees will have 24/7 access to their pay stubs and all necessary tax information with QuickBooks Workforce, which used to be a feature of Intuit's ViewMyPaycheck service. Though it has preserved the same capabilities and is still functionally the same, Intuit has subsequently moved ViewMyCheck's functionalities to its Workforce service. When logged into Workforce or given permission to use the service by their employer, employees may still access their pay history and W-2s, just like they could with ViewMyPaycheck.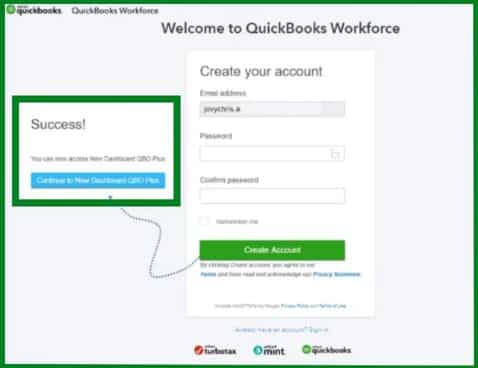 Also Check this out: How To Set Up a Chart of Accounts in QuickBooks?
Features of Intuit Workforce
QuickBooks Workforce is an amazing tool with great features that offer various ways to streamline tasks. Payroll involves a lot of tasks, which Intuit Workforce can help you with. These tasks include managing leave policies, timesheets from various locations, and labour regulations. Let's dig in and examine each of its characteristics one by one:
Overtime Calculations Across All Locations: Keep in mind that the workforce calculates the cost of each shift based on local labour laws, overtime regulations, and other regulations. For review, every expense is exported to Intuit QuickBooks.
Leave And Timesheets in An App Available for Everyone: It takes a lot of time and work to approve leaves and update balances, particularly when everything is kept on separate systems. But with Intuit Workforce, you can handle timesheets, leave, and other things with a single mobile app that anybody can use. Also, it guarantees that your schedules can be up to date before synchronizing with Intuit QuickBooks.
All Synced to Intuit QuickBooks in the Time for Payday: With just a few clicks, you can connect everything with Intuit Workforce. The timesheets that are synchronized with Intuit QuickBooks are visible. Strict testing and error monitoring are features of the integration that guarantee the tool will be there when you need it most.
Simple Timesheets: You can manage multiple timesheets with Intuit Workforce and approve time when you are ready. You are always prepared for how your timesheets are managed.
Mobile Time Tracking: To track, submit, and approve time from any location, download the QuickBooks Workforce app.
Customizable Reports: By using this feature, you can get insightful business information that will help you predict job costs, make payroll arrangements, and increase profitability.
Seamless Integrations: For more effective payroll and invoicing, you can choose to synchronize time-tracking data with your accounting or payroll system.
See Who is Working: You can feel secure knowing who is working, what they are actually working on, and what task they are performing thanks to Intuit Workforce.
Manage Your Staff: You can install a geo fence to remind your staff to sign in and out whenever they visit or depart the work site.
How does QuickBooks Workforce Work?
Through a self-service portal, QuickBooks Workforce simplifies the process through which employees may safely access and review their paychecks online. The workforce is a web-based service that can be used with any QuickBooks 2009 or newer, therefore there is no additional cost to activate it. Once invited by their employer, employees who already use Intuit's payroll and accounting services can sign in and start using QuickBooks Workforce with just their QuickBooks login credentials. After asking Intuit for Workforce registration, they can also decide to create a completely new account.
Employers can quickly turn on the Workforce service using QuickBooks Desktop's Payroll Cloud Services window because Workforce is integrated with Intuit's desktop version of QuickBooks. Your employees can be invited to use the Workforce service or informed that they can now log in using their current Intuit QuickBooks credentials once your upgrade has been approved in QuickBooks. Additionally, QuickBooks Online Payroll enables companies to ask workers to sign up for Workforce. Employers can invite employees to start adding and updating their personal information in Workforce in all versions of QuickBooks Online Payroll, and employees can have access to Workforce.
Also Read: How to Fix QuickBooks Error Code 80070057?
How much does QuickBooks Workforce Cost?
The cost of QuickBooks Workforce is $0. The QuickBooks Workforce feature can be enabled by current users of QuickBooks Desktop or QuickBooks Online at no additional cost to them or their active Intuit QuickBooks subscription plan. Users don't have to pay any installation or signup costs to use Workforce because it is a pre-loaded tool that is already included in QuickBooks Desktop and QuickBooks Online Payroll. Users of QuickBooks Desktop should be aware that in order to activate the Workforce service, they either require the Basic or Enhanced version of QuickBooks Desktop Payroll. Users just need to pay their usual membership fees for QuickBooks Online Payroll or QuickBooks Desktop Payroll since Workforce is supported by all versions of QuickBooks Online Payroll.
Get Started with QuickBooks Workforce
The mobile app for QuickBooks Time was previously called QuickBooks Workforce. Either you or your crew can keep track of the time you spend working. To enable your team to use the workforce app even more, you, as the QuickBooks time admin, must enable settings and permissions. The steps listed below can be used to install QuickBooks Workforce with ease:
iPhone
Start by heading to the iOS device and then you have to go to the App Store.
Now search for and select QuickBooks workforce.

Go to the information tab and see if your device and operating system are compatible.
Moreover, if your device meets the requirements, choosing the compatibility tab will show what works on this iPhone.
Go to the information tab and size to find out how much storage space is needed on the device for the download.
Check use and understand GPS for team members in case you have any more questions about data storage or battery usage after the app is in use.

At this point, you must select the correct tab to open or get.
Moreover, the screen will display the following message: "Give QuickBooks some time to send you notifications." You will need to decide whether to allow or don't allow tabs.
Last but not least, be sure to check device settings before logging in and beginning time tracking.
Android
You need to go to Google Play and then search for and then choose Quickbooks workforce

Once the device and operating system are found to be compatible, select the About this app option to verify compatibility for any other devices you may have.
In case your device meets the requirements, you will see works on your device written next to the compatibility section.
You only need to go to the app info and further download size tab to see how much data storage is needed for the download.

If you want to install, then go back, and then you have to choose the install tab, and then also open the tab.
A message that is showing Allow QuickBooks time to send you notifications will display on the screen.
You will be required to select the allow or don't allow options.
Lastly, before signing in and tracking time you have to check device settings.
iPad
That's right, an iPad can run the iPhone app. It won't show up in the first search, though. You can locate it by following these steps:
You must start by selecting iPad only at the top of the app store.
Moreover, use only iPhones.
After completing that, look up QuickBooks time and select the app to download.
You will be prompted with a message asking you to "Allow QuickBooks time to send you notifications." You can choose to either allow or don't allow.
Finally, review the settings on the device, then log in to begin tracking time.
Change Device Settings
In order for QuickBooks Workforce to function properly after installation, a few device settings are automatically changed. To make sure the app can track location, send notifications, and sync data to and from the web dashboard, make sure to check and adjust the settings as needed.
Note that can depend on the device, there may be different instructions for these settings.
iOS Settings
Start the process by selecting the battery option under the settings tab.
Switch off the low power setting.
Make sure the workforce app's permissions are set to not include any battery-saving apps you may have installed.
You must now return to settings and select workforce.
Then you have to select the location and also always.
Don't forget to activate the precise location.
You are free to omit this step if you so choose. Return to the notifications tab.
Switch on the option to accept notifications now.
Head back and further turn on the background app refresh.
Also, ensure that your global location settings are turned on.
Then you have to go to the settings tab, then go for privacy security, and then to the location services.
Then turn on the location services.
Android Settings
Go to the settings tab first on your Android device, then select the apps and app management options.
Search for and select QuickBooks time to open the App information page.
You can change the settings for data usage, battery life, and permissions from this page.
Navigate to the location, select Allow, and then continue.
After that, you'll need to enable use precise location.
Next, select the notifications tab, enable notifications, and adjust your preferences. (This is not required.)
Return to the app's information pages and proceed to the battery section.
In order to save these changes, you must now select unrestricted and back.
Return to the app information page, select mobile data, and enable both background and on-demand data usage while data saver is enabled.
Go to the settings tab, select location, and make sure the global location setting is turned on.
Also Check This Out: How to Fix QuickBooks has Stopped Working, Won't Open or not Responding Error?
How to Setup QuickBooks Workforce in QuickBooks Online Payroll?
It's easy and only a few steps to set up QuickBooks Workforce for you and your employees. Once they have access to the Workforce service, your employees may easily review their pay stubs and W-2s on their own whenever they need to. Users of QuickBooks Online Payroll may start using Workforce with any version of QuickBooks Online.
Step 1: Add Your Employees to Workforce
Employers can choose to add employees and their email addresses in the Employees section of the Payroll tab in order to automatically invite them to see their paychecks.
Step 2: Have Your Employees Set up their Accounts by Email
Inform your employees that they have been invited via the QuickBooks Online payroll center, and encourage them to complete the form. They can then start looking over their W-2s and pay stubs in this way.
Step 3: Add Tsheets Time Tracking (Optional)
Users of the Premium and Elite plans of QuickBooks Online can also use TSheets for time-tracking you will also need to invite your employees to use this feature.
How to Set Up QuickBooks Workforce in QuickBooks Desktop?
It's easy to use QuickBooks Workforce on QuickBooks Desktop. To get Workforce set up and running so that your employees can begin checking their own payroll information, follow the below three steps.
Step 1: Activate QuickBooks Workforce as an Administrator
Users of QuickBooks Desktop can instantly activate the Workforce solution from their accounts once they are logged in. However, make sure your desktop version is running the most recent version release and payroll feature updates before you get started. Otherwise, you or your employees might experience difficulties logging in or accepting your invitations to begin using Workforce.
Once you are assured that your QuickBooks Desktop has been updated properly, just select the Employees tab and select the Manage Payroll Cloud Services box. The button to turn on QuickBooks Workforce should be seen as a prompt. Switch Workforce to On, make sure you save and apply your adjustments, and then go back to QuickBooks Desktop's home screen.
Step 2: Upload Historical Paycheck Data
For your employees to really review their payment documents in QuickBooks Workforce, you must upload their paychecks. Although technically optional and able to be omitted if QuickBooks Workforce has already been configured, for the purposes of this post, we'll assume you're a first-time user who still needs to upload your employees' historical paychecks.
It's easy to upload historical paycheck data by following the very straightforward instructions provided by Intuit on their website. It is as easy as doing that to send a void payroll to Intuit. Before starting to upload and send the current calendar year paycheck using your Intuit QuickBooks PIN, make sure to select the appropriate date range for your previous paycheck data.
You might find this helpful: How to print W 2 Forms in QuickBooks Desktop?
Step 3: Invite Your Employees to QuickBooks Workforce
After activating Workforce through your QuickBooks Desktop account, you can now start inviting your colleagues to use it from their own accounts. Visit the same Manage Payroll Cloud Services page you used to enable Workforce to send invitations to your employees from a list that has already been loaded. You are able to invite as many or as few employees as you choose, provided that they have previously created profiles. As soon as fresh pay stubs become available on Workforce, be sure to remind your team to enable notifications for them and to submit any relevant personal and financial information, such as their W-4s and bank account numbers, as necessary.
How to Update Intuit Workforce
It is advised to keep the workforce app updated to prevent various errors. The following are the steps that make up the update process:
Setting up Auto Update
Follow the below steps that can be performed, in order to set up your mobile device for auto updates.
iOS
Firstly, go to the settings tab and then you have to go to the app store.
Now you have to go to the automatic download tan and then turn on the app Updates.
Android
On an Android device, go to the Play Store and select a profile icon.
It is now necessary to select network preferences, settings, and auto-update apps.
Choose one of the following options:

Over wi-fi only
across any network. There might be a data fee.

Click Ok.
Manually Update Intuit Workforce
Unless you have disabled auto-updates, your workforce app will update itself. If updating the workforce by hand is necessary, try completing the following steps:
iOS:
First, go to the app store and select the profile tab.
Navigate to the workforce in QuickBooks and select the update tab.
Select open once the update has completed installing.
Android:
First, you must open the Google Play Store.
Moreover, Select Manage Apps and Devices after selecting the profile icon.
Navigate to the available updates under the overview tab now.
Also, Select the update option that appears next to the workforce app.
Invite Employees to QuickBooks Workforce
To view and print the pay stubs and W-2s online, you can invite your staff members using QuickBooks online payroll. Moreover, the user has the option of a paperless W-2. Also, you can ask new hires to provide some personal information. Let's examine the process for inviting and setting up a new worker in Intuit Workforce. Before continuing, take note that it is advised to use a different email for the workforce than the one being used to sign in to QuickBooks online if your employee is accessing the account online.
To do this, you have to select additional employees under the payroll tab.
Also, consider adding a worker.
Add the name and email address of your employee afterward.
An email containing setup instructions for the workforce account will be sent to them automatically, enabling them to view their W-2s and pay stubs.
If the new employee would like to add personal information, it is advised that they select Request that the worker complete the QuickBooks workforce checkbox with their personal, tax, and banking information.
Lastly, you must select the done tab.
Steps to Invite Existing Employees
It is possible to view pay stubs and W-2s for a single employee or to invite several employees to view Intuit Workforce at once. The following process must be followed in order to invite existing employees:
Go to the payroll tab first, then further select employees.
At this point, you must select Invite to Workforce.
After that, enter the email address and check the boxes next to the names of the staff members you wish to invite.
After that, decide whether to send invitations.
Your staff member will receive an email later on with a link to configure and set up QuickBooks Workforce. If they choose to view pay stubs and W-2s and opt out of receiving a mailed copy of their W-2, they will be able to add their personal information after setting up. The employee can create their own Intuit account once they accept the invitation in the email. They can now also control their own user ID, privacy preferences, and security information.
It's possible to upload profile pictures:
Please take note that the previously uploaded pictures will be replaced by only one saved picture.
On the employee side, you can also enable or disable the ability to upload photos.
You can go to payroll and select the employees tab to see the status of the employee setup.
The status will appear on the employee list.
What is the Procedure for QuickBooks Workforce.intuit.com Login?
To view paychecks and W-2 forms, you must log in and set up a QuickBooks Workforce account. You can set up your account after receiving the invitation link from your employer. You can view your employment information after setting it up. Let's begin the Workforce account setup procedure.
Step 1: Accept the Invitation from the Employer
You must accept the invitation that was provided to you by your employer in order to access your paychecks and W-2s. You are invited by your employer to open or sign in to your Workforce account. You have up to 30 days from the time the employer sends you the invitation to accept it. You won't be able to open an account after that.
Follow the below-mentioned Steps to Accept the Invitation:
You have been invited to check your pay stubs online in an email with the subject [Business Name], so open Gmail and search for that email.
Check the spam folder if it isn't there. Inform your employer if you are still unable to find it. And make sure they will send the email again to the right address.
Open the email as soon as you receive it, then click Sign in or Create an account to accept the invitation.
Create your Intuit account using your email address and password. Use that email address and password to log in if you already have an Intuit account for TurboTax, Mint, or a previous QuickBooks Workforce account.
Important Points:
You can accept the invitation from a new employer if you already have a QuickBooks Workforce account. The email address you use to access your current QuickBooks Workforce account should be provided.
If you already have access to QuickBooks Online through another account, such as QuickBooks workforce, Turbotax, or Mint Account, you can sign in with that account instead of using a different email address. It is preferable to use workforce with your personal email account and QuickBooks Online with your work email address.
How to Troubleshoot Sign-in Issues?
You might sometimes confront some issues while attempting to sign in; in that case, you can follow the instructions to either avoid these issues or solve them.
The only requirement is that you sign into your existing QuickBooks workforce account before you can accept another invitation from your new employer. Keep in mind that you should always use the same email address that is used with your active workforce account.
You must use a different email address for the (Intuit) QuickBooks workforce account because QuickBooks online access will not function for it.
It is advised to use your work email address for QuickBooks online and your personal email address for the QuickBooks workforce account.
Your employer might send you a new invitation; in that case, you will need to accept the request via a recent email that was provided by your employer.
Step 2: Add Personal info
A company may ask new employees to enter their personal information when they are hired. To add personal information, Follow the given instructions.
First, you have to search for the email that is sent by your employer, and then you have to open it.
Now you have to click on Get set up or you can click on Complete setup now (or Sig. in).
After that, you have to fill in all the information that is necessary such as bank account, personal, and W4. In case your employer hasn't selected to pay by direct deposit, then the bank account option disappears for you.
Clearly check the information that you filled in and signed in to W-4.
At last, you have to click on the Save or Submit option.
Your information will be saved will be sent to your employees, after hitting the save button. Now, to the employer your information is visible. Let your employee know if you need to do any changes.
Step 3: Turn on the Notification
When your new paychecks are available then you can turn on the notification to get an email reminder. Follow the below steps to turn on the feature.
First, you have to go to workforce.intuit.com and then you have to sign in to the account.
Now you have to click on the settings icon.
After that, you have to choose Email Notification.
Then you have to click on Send me an email when new pay stubs are available.
Also Read: How to Update QuickBooks Desktop 2024 Latest and Release date?
View Your Paychecks and W-2 in QuickBooks Workforce
Now you are ready to view and print your paychecks and W-2, after setting up your Workforce account. Follow the mentioned steps to view your bank details, home address, joining date, and other employment information.
To View Your Information in Workforce
You can download, view, and print the pay stubs, and see time off, and year-to-date pay QuickBooks Workforce at any time. Let's have a look that how you can do this.
First, you have to sign in to the Workforce account.
Then you have to click on Paychecks.
After that, you have to select a date range. For up to one year you can view multiple paychecks at a time.
You have to follow any one of the following steps after doing the above steps:

To download click on Download on the pay stub that you want.
Select a pay stub to open, view, download, or print.
Below the paycheck list if the Download all button is available for you, then at once, you have to choose it to download all the pay stubs. (not available for everyone).
Note: You will get a notification email when your new pay stub is ready to be viewed. You can activate the notification by selecting email notification from the options menu. Select Send me an email when new paystubs are available.
View Your Personal Information, Year-To-Date Pay, and Time Off
The information on the paycheck screen may be very important to you. Look at the bullet points below that describe the information on the paycheck screen.
Available Time off You can check your sick, vacation, and other time off balances.
Year to Date: Check your gross pay, deductions, year-to-date net, and withholding easily.
To view your personal info you have to select Profile.
View Missing Pay Stubs
You might not be able to see every pay stub in your account for a variety of reasons. You can ask your employer.
Your employer must upload previous pay stubs.
If your employer doesn't handle the payroll, some pay stubs can be missing.
After switching to payroll services in case your employer has still not invited you to the new account.
If the employer cancels the payroll service, you cannot view paystubs.
View Your W-2 in Workforce
From the W-2 screen, you can see your W-2 copies B, C, and 2. You would need to check your telephone number or some personal data first to see. Follow the few points to view your W-2.
Firstly, click on the W-2 menu.
Then, click on the W-2 copy that you need to see or download.
More you can do is that you can also print W-2.
View Your Pay Stubs, Time off, and Year-to-date Pay in QuickBooks Workforce
You may view your paycheck information, time off balances, and total pay if your employer has welcomed you to QuickBooks Workforce and you have created an account.
View or Download Your Pay Stubs
QuickBooks Workforce App
You have to tap Money.
To view or download your current pay stub, select View details from Latest Paycheck. The next step is to click on Download.
You have to tap view from All Paychecks to view other pay stubs.
To view you have to tap the pay stub that you want.
QuickBooks Workforce Web Browser
You have to set up your Workforce account in case you haven't yet
Go to workforce.intuit.com and log in.
Then you have to select Paychecks
Choose the appropriate date range. You can view multiple paychecks for up to one year at a time
Choose one of these:

On the pay stub you want to download, click Download.
Choose a pay stub to open, view, and, if necessary, download or print.
Select get all to get all of your pay stubs at once (this option may not be accessible to everyone).
Turn on Notifications for New Pay Stubs
Every time a new pay stub becomes available, you can receive an email notification.
QuickBooks Workforce App
You have to go to Settings.
Then you have to select Email Notification.
Now you have to select Send me an email when new pay stubs are available.
QuickBooks Workforce Web Browser
The first thing you need to do is go to Settings.
Then you have to select Email Notification.
Now, Select Send me an email when new pay stubs are available.
See Your time off and Year-to-date Pay
You can get more information that is important to you right away from your Paychecks display.
QuickBooks Workforce App
Available time off: Check your vacation, sick, and other available time off balances by tapping Time Off (or More, then Time Off).
Year-to-date-pay: Use Tap Money to quickly view your year-to-date gross and net pay, withholdings, and deductions.
You can get information about 401(k) or other deduction amounts on your pay stubs.
QuickBooks Workforce browser
Available time off: Check the balances of your time off for vacation, sick, and other reasons.
Year to date: Get a quick understanding of your year-to-date gross and net pay, withholdings, and deductions.
401(k)or other deduction amounts on your pay stubs information can be seen on your pay stubs.
Troubleshoot Missing Pay Stubs or Incorrect Pay or Tax info
Missing Pay Stubs
In your account, you may not see all of your pay stubs as there are a few reasons. Check out Troubleshoot missing pay stubs.
My Pay info Looks Wrong or Taxes are 0.00
Reach out to your employer, if your hours or wages appear incorrect. In case your federal tax withholding is lower than expected or is $0.00, then this could be normal. Check out Understand the income tax on your paycheck.
Summing Up
If you use QuickBooks, turn on QuickBooks Workforce to provide your staff quick access to their pay information. Employees have immediate access to the pay-related information they require because of the system's ease of use. Giving employees this benefit is fantastic since it will help them both now and in the future when they need to look up their payment information. Using QuickBooks Workforce and its features, you can control your payroll process by making sure that payouts are always accurate, timely, and documented on paper. Many customers have discovered it to be more useful, user-friendly, and time-saving than QuickBooks Workbook, with extra features focused on your employee, payroll technology, demands, and business.
If you find it easier than the current process, the question of whether QuickBooks Workforce can be replaced by a more efficient, modern, accurate, and user-friendly solution arises. To sum up, QuickBooks Workforce is a fantastic option for small to medium-sized businesses that use bi-weekly pay periods. It is not ideal for businesses with more complicated payroll cycles. You can always upgrade to the necessary specifications, though, to increase the benefits. In case you still face any issues related to this then you can call the help desk team. The help desk team is available round the clock for their users, so you can call them any time when you want.
Accounting Professionals, CPA, Enterprises, Owners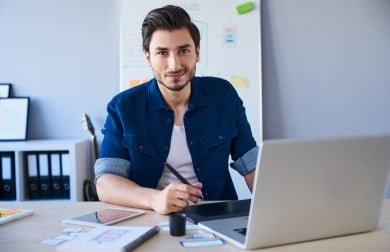 Looking for a professional expert to get the right assistance for your problems? Here, we have a team of professional and experienced team members to fix your technical, functional, data transfer, installation, update, upgrade, or data migrations errors. We are here at Dancing Numbers available to assist you with all your queries. To fix these queries you can get in touch with us via a toll-free number
+1-800-596-0806 or chat with experts.
---
Frequently Asked Questions (Faqs)
How can I Sign up for View My Paycheck Service?
You need to click on sign up for an Intuit account > enter your SSN and net payment amount from your last paycheck issued by your employer and click on All Done. After that, you just need to follow the on-screen instruction to complete the process.
What is the Cost of using the QuickBooks Workforce per Month?
The core plan costs up to $45 per month plus additional $4 per employee, but it is currently discounted at 50%, so will cost you $ 22.50 per month for the first three months.
Can you Let me know if there is an Application for Workforce Intuit to check the Paystubs on mobile?
You can access "ViewMyPaycheck" on any android, iPhone, iPad device with a web browser.
How can I get my Pay Stubs, If I have opted for a Direct Deposit?
You can ask your employers to email you the Pay stubs.
How can I Print my Pay Stubs from QuickBooks?
Go to File > hover over the print forms > click on Pay Stubs > choose your payroll bank account> now select the pay stubs you want to print next to the date column.
What if you are unable to sign in to the QuickBooks Workforce?
There may be a variety of causes for your QuickBooks Workforce login issues. Read the below steps that are mentioned in detail.
1. Always log in using the most recent email if your company gives you multiple emails.
2. Avoid using the same email address for your QuickBooks Online and Workforce accounts if you have access to it.
3. Use the email you gave your employer if you already have an account with another Intuit product and did not provide them with that email.
How to change my email address and password in Workforce?
To change your email address and password you have to follow the below steps:
1. First you have to click on the Setting icon.
2. Then you have to select Account Settings.
3. To change your email address you have to select Sign-in and Security.
4. After that, to change your password you have to select Personal info.
How to delete a QuickBooks Workforce account?
If you are an employee you can send the request and if you want to delete your QuickBooks Workforce account. You can't get it back once your data is deleted.
1. Begin by signing in to the QuickBooks Workforce account.
2. Then you have to go to the Setting icon and then you have to choose Account settings.
3. After that, you will be redirected to the Intuit page. Then from the left menu, you have to click on Data privacy.
4. Now you have to click on the Delete option and then you have to select Make a delete request.