Familiar with companies saying your data is secure in the cloud? Well, were you thinking about a clear blue sky and white cotton-like clouds! That is not the case when companies use this particular statement.
Mainly most of these companies believe in using much fancier words while setting foot into the working industry to stand out and establish at their level best. Therefore, such companies go in involving catchy words, or short attractive slang such as Internet of Things, Huge Data, Cloud or 5G, etc. The most used among them is "Cloud", now what does this word exactly signify? To know more about QuickBooks Cloud Hosting for small businesses, follow the blog:
If not Like White Cotton Balls up in the Blue Sky. What does the Term Cloud Exactly Signify?
Whenever the saying, "the data is secured in the cloud" comes to the surface, it does not denote that it is saved in the wind. It means the data is stored somewhere or a lot of different places and this combined network of servers particularly finds and delivers what is needed.
The software and services that are specifically hosted on the internet rather than on your computer refer to the cloud indirect words. The significant proportion of cloud services that are accessible via a Web browser are namely the most favored Google Chrome, Firefox and some companies also stand alone by providing dedicated mobile apps.
The most appropriate examples of cloud services are Google Drive, Netflix, iCloud, and Microsoft OneDrive.
Is it Possible to Host QuickBooks in the Cloud?
QuickBooks hosting enables users to access your QuickBooks software from a cloud server where all of your data and files are securely stored and controlled. It has empowered both small and large businesses by simplifying accounting and balancing and even automating several processes. Users can log in to their desktop computer from anywhere using a unique username and password, connect directly to their data, and use the software just like you would from a local desktop.
What Exactly is QuickBooks Cloud Hosting?
A number of QuickBooks hosting companies offer cloud hosting for QuickBooks. You can upload your licensed copy of QuickBooks to their cloud servers once you've chosen a reputable cloud host.
After you've set up QuickBooks cloud hosting, you'll be able to access it from anywhere with an internet connection.
You won't need to create regular backups of your QuickBooks data if it's all stored in the cloud, because the cloud servers will do it for you. Anyone who has access to your licensed copy of QuickBooks software, such as your accountant, bookkeeper, or employee, can easily access the data.
If you are concerned about how to run QuickBooks Desktop from a cloud server, you have landed in the right place to cure your doubts.
Here's how to do it, accurately follow the steps mentioned below:
The first step is, choose a reliable hosting provider based on your prerequisites.
Next, proceed to Use an existing license or buy a new one to share with your hosting provider.
After the subsequent step, Software licensed copies must be installed on the service provider's server.
What makes Cloud Services Better? To know more, Let us Take a Look over the Perks of Cloud Services
Listed below are a few pointers that can explain the various advantages of the Cloud:.
It can go Global in Minutes. With the help of just a few clicks, you can easily deploy the applications in various regions.
It can Bring in a Clear Competitive Edge. This advantage is the best that businesses can tune over to remain firm and more confident in every sector.
Can help in Trading a Fixed Expense for a Variable Expense. It is a smart way to invest in data computing resources, only paying for them when used and the amount consumed.
Cloud Effectively Strengthens Speed and Agility. Since the cost and time required to experiment and develop are reduced significantly, the firm's agility increases dramatically.
Amazing Sustainability, Cloud hosting is more environmentally friendly and has a lower carbon footprint.
Cost Savings is the most important advantage of any Cloud service.
Cloud Provides Increased Collaboration, team members can quickly and securely view and exchange information along with a cloud-based platform.
It offers Automatic Software Updates, Instead of mandating an IT department to perform a manual organization-wide update, cloud-based applications instantaneously refresh and update themselves. This saves precious IT staff time and money that otherwise would have been spent on outside IT consultation.
Now, we have a clear picture of what a cloud is and its added benefits. Let's switch to know what is meant by Cloud Computing.
How does QuickBooks Cloud Hosting Function?
Various Cloud Hosting Companies Exist that help to provide Cloud Hosting to QuickBooks.
You can use QuickBooks Cloud Hosting using the steps provided below, which will walk you through the printing process:
Step 1: For the foremost step, you can proceed to upload your licensed copy of QuickBooks to their cloud servers, only after you've selected a reputable cloud host.
Step 2: When you've set up QuickBooks cloud hosting, you'll be able to access it from anywhere as wide a range as you have access to the internet.
Anyone with access to your licensed copy of QuickBooks software, such as your accountant, bookkeeper, or employee, to easily access the data, with all of your QuickBooks information stored on the cloud, you won't have to generate regular backups because the cloud servers will do it for you.
The Most Suitable QuickBooks Hosting Providers
There are a number of hosting providers for QuickBooks, some of the best suited among them are listed below:
Right Networks: One of the most seamless QuickBooks hosting providers.
Ace Cloud Hosting: Best Overall QuickBooks hosting provider.
Apps4Rent: The most accurate affordable QuickBooks hosting provider.
Advantages of using QuickBooks Cloud Hosting
As you all are quite familiar with the workings of QuickBooks Cloud Hosting, let us now proceed to look into the added benefits it provides while handling small-scale businesses.
For a better understanding, let's jump right down to the advantages.
If you've been debating whether QuickBooks Cloud hosting is right for you, weigh the benefits and drawbacks to see if it's the best solution for your business. Some of the benefits of using cloud hosting for QuickBooks are as follows:
A. Improved End-User Experience:
As cloud hosting allows software programs to be quickly and easily accessed from anywhere, users will be able to work whenever and wherever they want.
This enables business owners to easily access critical information while on the road or on vacation. Unnecessary delays can be avoided, and team collaboration is greatly simplified.
B. Simple Accessibility:
Ease of access is critical for anyone who intends to use their QuickBooks software program in the cloud. This is the most important advantage of using cloud hosting services. Users can avoid coming into the office on their day off simply because they require immediate access to a QuickBooks document.
Furthermore, you must choose a hosting provider that provides round-the-clock support. This ensures that whenever a problem with QuickBooks or the server arises, your accounting team can rely on technical and customer support.
C. Increased Productivity:
Before a sale or purchase can be finalized, accounting frequently requires a number of approvals. Even if a person is not in the office, they can approve a document using QuickBooks cloud hosting. This ensures that a task is completed as soon as possible.
As a result, productivity increases, and your accounting team can spend less time waiting for approvals and more time working.
D. Reduced Overhead:
You save money on the cost of locally storing and protecting data. You simply purchase a QuickBooks license and pay for the hosting service.
The security of the servers where your software is hosted is the responsibility of the cloud host. Maintenance costs for equipment maintenance and upgrading to new technologies are not incurred. QuickBooks Cloud hosting becomes more appealing to QuickBooks users as a result of this.
Improved end-user experience – Because cloud hosting allows software programs to be quickly and easily accessed from anywhere, users will be able to work whenever and wherever they want.
This enables business owners to easily access critical information while on the road or on vacation. Unnecessary delays can be avoided, and team collaboration is greatly simplified.
E. Data Security:
Cloud hosting providers have a robust security system in place to ensure your data's safety and security. Because cloud hosting is their primary business, they can afford to invest heavily in security. Greater security is critical for them to maintain their market reputation and ensure the security of their client's data. Because this isn't your primary job, the security of locally stored data may be inferior to that provided by cloud hosting providers.
Disaster recovery is much easier because data is saved on cloud servers and may have multiple backups depending on the terms of the cloud hosting provider. In the absence of cloud hosting, disaster recovery could be a time-consuming task. At times, you may even come to an end.
What Impact has QuickBooks Desktop Hosting had on the User Experience?
QuickBooks cloud hosting has improved accounting for small and medium-sized businesses that need to access their financial information on the go. Many business owners have migrated to the cloud due to the benefits of using QuickBooks cloud hosting services.
Any problems or concerns with QuickBooks cloud hosting are usually caused by the internet connection quality. Your reliance on the internet will increase if you plan to host QuickBooks in the cloud. You should also conduct research on cloud hosting providers in order to choose those that provide adequate features and a strong support system. It is critical to only work with providers who have been approved by Intuit.
Server outages are also possible from time to time. If this happens, you and your team must be prepared to handle accounting during a server outage. These are some of the concerns that QuickBooks cloud hosting users should have.
It is always a good idea to be aware of the potential problems and benefits before deciding whether or not to use a service.
There are many cloud hosting providers with a strong market reputation. These are all the ones to take into account for QuickBooks hosting.
A tabular Representation of the Differences between QuickBooks Cloud Hosting:
| Name | QuickBooks Cloud Hosting | QuickBooks Online |
| --- | --- | --- |
| Mode of Access | Can be Accessed from a Remote Desktop | Can only be Accessed by a Browser |
| QB Versions Supported | Supports all Desktop Editions | Only Supports QuickBooks online |
| Software Installation | Handles and Allows all Software Installation | Doesn't Allow Software Installation |
| Customer Support | Has 24/7 Customer Support | Doesn't have 24/7 Customer Support |
| Interface Accessibility | Has the Same Interface as QuickBooks Desktop | Has an Entirely Different Interface to QuickBooks Desktop |
| Server Availability | Has Dedicated Servers | Does not have Dedicated Servers |
| Industry-Specific Versions | Has Industry-Specific Versions | Does not have industry-specific Versions |
| Inventory Tracking | Can Track Multiple Inventories | Cannot Track Multiple Inventories |
| Batch Invoicing | Allows Batch Invoicing | Does not Allow Batch Invoicing |
| Users Allowed | Allows Unlimited Users | Only Allows up to 30 Users at a Time |
| Uptime | Has an Uptime Percentage of 99.9 | Doesn't have a Definite Value for uptime |
The above-mentioned information is laid out to provide a clear distinction between the two QuickBooks Cloud Hosting and QuickBooks Online. The blog contains all the necessary and detailed outlooks about the uses and advantages both bring. Despite its progress, cloud computing is still in its early stages. Its future will almost certainly include exponential advances in processing capability, fueled by quantum computing and artificial intelligence, as well as other new cloud-adoption technologies.
Accounting life gets easier when you host your QuickBooks in the Cloud.
If you are still facing any issues or has any doubts concerning the above-listed information you can connect with our Dancing Numbers LIVE CHAT option.
Accounting Professionals, CPA, Enterprises, Owners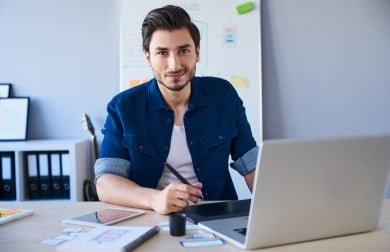 Looking for a professional expert to get the right assistance for your problems? Here, we have a team of professional and experienced team members to fix your technical, functional, data transfer, installation, update, upgrade, or data migrations errors. We are here at Dancing Numbers available to assist you with all your queries. To fix these queries you can get in touch with us via a toll-free number
+1-800-596-0806 or chat with experts.
---
What is the Actual Cost for Hosting QuickBooks?
Well, the hosting plans vary majorly depending on the different features your business requires. For a better and more detailed plan understanding, it is advised to consider connecting with the QuickBooks customer helpdesk.
Is it Possible to Host QuickBooks in Dropbox?
Well, the use of Dropbox to run QuickBooks company files is very much possible, but it is not generally advisable because of the leading data integrity issues.
What Exactly is QuickBooks Remote Access via Hosting?
Technically QuickBooks remote access via hosting is QuickBooks ($70.95/month) and remotely QuickBooks Full Desktop Access ($99. 75/month). For a better understanding connect to the QuickBooks customer help desk.