QuickBooks hosting works in a very simple manner after you've decided the cloud hosting model that you're going to use. While most people use public and managed cloud hosting, some go for private cloud if they already have an on-premise infrastructure.
In this post, you'll know more about how QuickBooks hosting works.
What is QuickBooks Desktop?
QuickBooks Desktop is native software that you install and run on windows. It offers great features that improve efficiency, organization, and analysis of your accounting data. You can quickly record transactions and classify them according to your requirements.
What is QuickBooks Hosting?
You must have heard of cloud hosting. People often talk about their files and data being on the cloud. This simply means that the data is stored on a separate server that they're remotely connecting to using their system.
A simple example of this is Google drive. You can store your data on drive and then access it from anywhere and from any device. That's it. That's the entire concept behind cloud hosting.
QuickBooks hosting enables you to put both the accounting software and the accounting data on a separate server so that you can enjoy the benefits that are offered by this technology.
Note: Cloud hosting can be too complex and technical to understand quickly and make decisions. You can get a free consultation from our cloud hosting experts via chat or call.
Benefits of QuickBooks Hosting
Because of the data and software being stored on a separate server, QuickBooks hosting provides a variety of benefits that QuickBooks desktop users can't avail.
Note: These features are often available to QuickBooks Online users. To know more, you can read about QuickBooks Desktop vs QuickBooks online.
Let's take look at the most important benefits provided by QuickBooks cloud hosting:
Accessibility
If you're a business owner, manager or accountant, you want access to your financial data from any device and from anywhere. If you go for QuickBooks desktop, then you won't be able to access your data nor will you be able to access your accounting software.
QuickBooks hosting solves this problem by improving accessibility. Once you've installed the software on the server and saved your company files on it too, you can access your data from anytime, anywhere.
So it becomes more like QuickBooks online with features and user interface of QuickBooks desktop.
Hosting Options
When you use QuickBooks online, all your accounting data is hosted on servers managed by Intuit. You don't have the freedom to choose your own hosting environment or choose a hosting provider to enable hybring hosting.
While Intuit servers are secure, fast and reliable, you may not be allowed by your company to store anything on a server other than the on-premise ones.
With QuickBooks cloud hosting, you've more options, so you get more flexibility in implementing the type of cloud infrastructure that you want.
Here are the options that you can choose among:
Private Cloud Hosting
Public Cloud Hosting
Hybrid Cloud Hosting
If you want private hosting but don't want to purchase the hardware for it, then you can get managed cloud hosting in which the provider creates a virtual private space or assigns you a separate server that is dedicated to only your organization.
Hybrid cloud hosting is another great option if you want affordability along with ownership and control. So you can bifurcate the data and task according to the hosting environment that you want them on. This way, you can even optimize your cost and get the best of both worlds.
Read About: QuickBooks Online vs QuickBooks Cloud Hosting.
Easily Scalable
Once your company file gets too big or you need to process a whole lot of data, you'll require more computing resources. If you have QuickBooks on your desktop, then you'll have to upgrade the hardware to meet the new requirements of the software.
For QuickBooks hosting, this is quite easy. Instead of acquiring or purchasing new hardware, you can simply scale up the resource requirement. The resources can be allocated quickly to your server so that you don't have to wait before performing a certain process or storing more data.
With metered connection, you can see your usage and pay only for what you use.
Highly Secure
We're all worried about losing data that's important for our business. That's why cloud hosting is a better option than simply using QuickBooks desktop.
The server can have its own security settings that can be optimized for maximum data protection. From setting up to multiple levels of authentication to limiting user access, you can do everything with QuickBooks cloud hosting.
Now let's come to an even more important point. If you've QuickBooks installed on your desktop and the hard drive of the system fails, what will you be able to do to get back all your accounting data? Not much, right?
QuickBooks hosting outshines the simple desktop version here. Servers usually have their own copies, which are called mirrors. These mirrors can be accessed when the main server is down. The data is synced between these separate servers so you can make as many edits as you want.
Difference Between QuickBooks Hosting and QuickBooks Online
While both the platforms enable you to access data from anytime and anywhere, you need to be careful about picking your go to software. After you've checked your requirements and referred your company restrictions on data, you can choose one of the platforms.
QuickBooks online is generally more affordable than QuickBooks online hosting, but QuickBooks hosting offers better performance and more features.
Although you can use any of these platforms to accomplish most of your accounting and payroll related tasks, your company's data policy or the existing software that you're using may restrict you from moving to QuickBooks online.
Read a Detailed Post about: QuickBooks Hosting vs QuickBooks Online.
QuickBooks hosting is way better than simply installing the accounting software on your desktop. You get access to great features such as better accessibility and security when working with QuickBooks desktop. However, you'll have to pay extra for hosting the software and data.
Accounting Professionals, CPA, Enterprises, Owners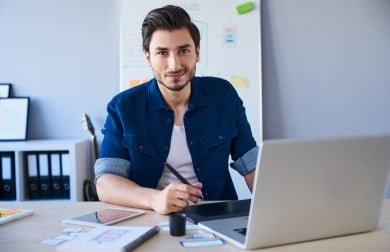 Looking for a professional expert to get the right assistance for your problems? Here, we have a team of professional and experienced team members to fix your technical, functional, data transfer, installation, update, upgrade, or data migrations errors. We are here at Dancing Numbers available to assist you with all your queries. To fix these queries you can get in touch with us via a toll-free number
+1-800-596-0806 or chat with experts.
---
Can't I simply use QuickBooks online? Does it have limitations?
You can use QuickBooks online if it meets your requirements. Most companies that choose to host QuickBooks desktop do it because they want to host on on-premise servers. However, if you can use servers managed by other organizations, then QuickBooks online should work just fine.
But looking at the performance of QuickBooks desktop and online, you need to choose between one of those. While the desktop version is designed for maximum performance, the online version is designed for better accessibility.
Is QuickBooks Hosting Secure?
That depends entirely on the service provider with whom you choose to host your data and software. Most cloud hosting providers offer a secure virtual private space in which you can store your data and work on your software. However, a few may not provide the level of service that you're expecting.
So look at the reviews for each hosting provider before you choose to host your company file and software with them. Also enquire about the type of encryption that they use to secure your data. If you find something fishy, then don't host your accounting data with them.
Does QuickBooks Hosting have Better Performance than QuickBooks online?
Yes, it does. Because it uses the QuickBooks desktop software that has better processing speed, you get better performance overall when using QuickBooks hosting. But if your server isn't maintained or configured properly, then the speed of processing may suffer because of this, leading to poorer performance.
When I Create a Backup on QuickBooks Hosting, Where is the Backup File Stored?
You can manually choose the location for the backup file. You can choose either the server or your personal desktop. We recommend that you save the backup file on the server because it's a more secure place to host your data. Servers have several mirrors that contain the data that's on the main server.
These mirrors are available whenever the main server is down because of error or for maintenance. That means that you'll always have access to your backup files if you want to revert your company file to a previous version.
How does the Data Sync When using QuickBooks Hosting on my Desktop?
Data doesn't require synchronization because you're making all the changes on the server even when you're accessing QuickBooks from your desktop. Your hosting provider may have provided you with a tool to access the server and its content. So instead of the changes being stored on your system, they are stored directly on the server.
If you're using a server to only host the company file, then the data is synced using the multi-user mode in QuickBooks. The synced changes reflect any conflict of data change that occurs, so you don't have to worry about sync when it comes to QuickBooks hosting.