Some of the most important activities in any business are billing and invoicing. Multiple applications are available nowadays that assist businesses in efficiently creating invoices and managing billing processes. It is challenging for businesses to select the ideal platform due to the number of choices. But among the most widely used applications used by companies and independent business owners globally to satisfy their demands are HoneyBook and QuickBooks.
Save Time, Reduce Errors, and Improve Accuracy
Dancing Numbers helps small businesses, entrepreneurs, and CPAs to do smart transferring of data to and from QuickBooks Desktop. Utilize import, export, and delete services of Dancing Numbers software.
Businesses today must strike a lot of balance. It can be difficult to keep track of everything when there are so many various revenue streams, internal processes, and tasks that need to be completed. There are a lot of tasks involved in operating a business, including client billing, accounting, and client management. The necessity to manage numerous tasks at once makes the correct software essential. The two most well-known ones are QuickBooks and HoneyBook. Both help manage customers, Invoices, payments, tracking hours worked, etc. for businesses.
Since client relationship management is the only thing HoneyBook is focused on, it differs significantly from QuickBooks in this way. It works well for artistic businesses that handle engagements, events, or any other kind of activity. With the addition of some client management tools, QuickBooks largely functions as accounting software. It is great for HoneyBook in terms of bookkeeping, reporting, and accounting, but it is also more complicated. With the help of this article, you will get a proper understanding of HoneyBook vs QuickBooks.
Introduction to HoneyBook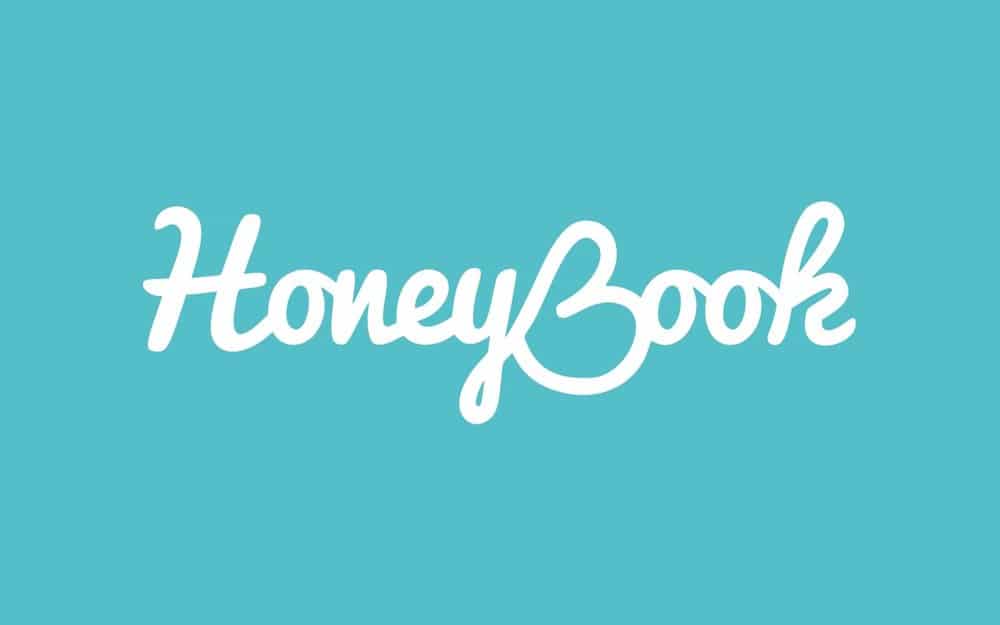 One of the most popular systems for client experience and financial management is provided by HoneyBook, a provider of software as a service. Specifically designed to address all project and client management-related business needs of small-sized businesses, HoneyBook is a monthly or yearly subscription-based platform. The platform streamlines a variety of company processes, including client booking and invoice generation, to help businesses efficiently manage their client and cash flow. With HoneyBook powerful tools for Billing, Contracts, and Client Communication, Businesses can easily provide clients with an unrivaled experience.
The platform can be used for many other related tasks, including managing payments, creating invoices, scheduling clients, and more. The startup claims that companies in the US and Canada have booked over $5 billion using HoneyBook. The ease of integration with various third-party platforms, including Calendly, Google Calendar, Gmail, Zapier, and many others, is a significant benefit of using HoneyBook. Also, HoneyBook offers a smartphone app that works with both Android and iOS that enables users to run their businesses from any location.
Dror Shimoni, Naama Alon, Oz Alon, and Shadiah Sigala launched the software company in San Francisco in 2013. Investors such as Tiger Global Management, Durable Capital Partners, Norwest Venture Partners, Citi Ventures, Zeev Ventures, and a host of others provide funding for the business.
Key Features of HoneyBook
HoneyBook has many features that enable customers to conduct numerous business processes easily. A few important HoneyBook features are listed below.
1. Scheduling
To ensure optimal workflow, HoneyBook gives customers the ability to schedule client meetings and appointments and gives them the option of sharing them with others. Users only need to share the link and set their availability, and HoneyBook will plan the meeting for them. Additionally, HoneyBook enables users to send personalized task-related confirmation and reminder messages.
2. HoneyBook All in One
A personal command section is offered by HoneyBook and shows all relevant data, including payment status, queries, planned meetings, files, and many other things. Users may easily arrange important information, such as invoices and contracts, in one location, making it easier to manage. Customers can review contracts, sign them, and make payments all in one location, which contributes to a better customer experience.
3. Automation
Users can use HoneyBook to automate the sending of Emails, Tasks, SMS, and Files. Users can configure cues, and the platform sends them at the specified time to the desired accounts. HoneyBook automatically sends customized reminders and responses to questions.
Introduction to QuickBooks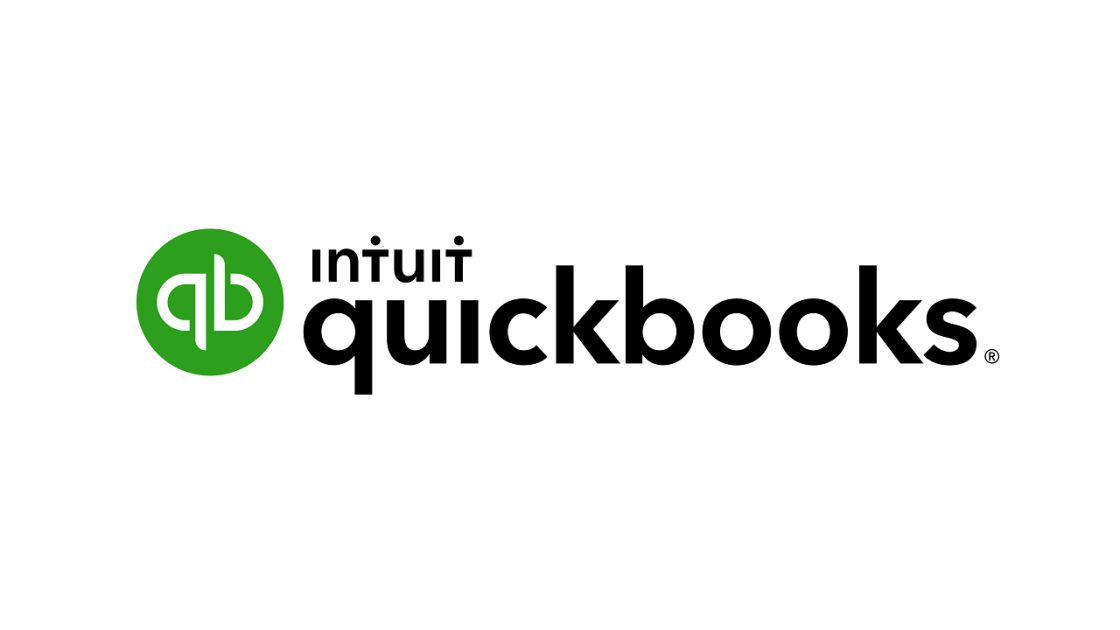 Intuit created QuickBooks, an accounting program, to help businesses of all sizes in managing their finances. It is a platform that runs on the cloud, therefore there is no requirement to set up any special infrastructure at workplaces. The software provides a wide range of tools and capabilities to meet all the accounting and financial requirements of businesses. In order to help businesses with their sales operations, QuickBooks also offers tools like inventory management, customer information, sales reporting, and many more. Businesses can access the data that is kept on QuickBooks from any location in the world.
Businesses can link several bank accounts with QuickBooks, which also streamlines the process of importing and classifying financial transactions. Because QuickBooks offers an Android and iOS smartphone application that enables users to administer and monitor their businesses from their phones, it is a very accessible platform. QuickBooks has a very user-friendly interface that even those without any accounting experience can use.
QuickBooks is a popular accounting tool used by businesses across a range of sectors, including manufacturing, retail, non-profit, construction, and wholesale. The software is suitable for Indian businesses as well because it complies with GST regulations. In addition to offering features for accounting and sales, QuickBooks also offers programs for efficient payroll and field service administration.
Key Features of QuickBooks
One of the most widely used Accounting Software, QuickBooks, offers a variety of features and tools to help businesses with tasks related to accounting and finance. A couple of QuickBooks' major features are shown here.
1. Better Data Imports
Companies may quickly import existing data from numerous third-party sources using QuickBooks, which makes the switch to QuickBooks simple. For Gmail, Google, Outlook, Microsoft Excel, and much other well-known application, the platform provides data import support. Companies benefit greatly from this feature because they no longer need to manually enter existing data.
2. Better Invoices
Companies can make expert-looking invoices in QuickBooks and send them to customers. To hasten the payment receipt process, businesses might include links to payment gateways and bank transfer services in their invoices. Clients benefit as well because bills directly contain links for making payments. Additionally, QuickBooks Supports Foreign Currency Sales Transactions.
3. Better Expense Management
For businesses, QuickBooks makes expenditure management simple. The software presents all of the crucial expense data in a single, intuitive dashboard, making it simple to understand. With QuickBooks' mobile app, users may take images of receipts and the platform will instantly match them with existing transactions
What is the difference between HoneyBook and QuickBooks?
Both HoneyBook and QuickBooks are widely used platforms that offer tools and solutions addressing necessary business needs for client management and accounting. The platforms do, however, differ significantly from one another in certain significant ways. Here are a few key distinctions between QuickBooks and HoneyBook.
Purpose
QuickBooks is used to manage company finances and sales accounts as it is full-fledged Accounting and Financial Software. HoneyBook focuses on providing better experiences to clients as it is more of a Customer Relationship Management platform. The main motive of HoneyBook is to provide proper enhanced customer services not bookkeeping and QuickBooks is known as dedicated bookkeeping software. Companies of all scales can use QuickBooks, whereas HoneyBook targets individual business owners.
Reports
The reports generated by HoneyBook are primarily focused on business success and include data on the conversion rate, total number of invoices sent accepted invoices, and many other metrics. However, QuickBooks produces reports that place a strong emphasis on financial data. Critical indicators like total expenses, total income, due tax, Tax Deductions, and many more are displayed in reports on QuickBooks.
Versatility
HoneyBook may be used for many more functions than QuickBooks because it is a platform for client and business management. Without the need for any third-party integrations, users may use HoneyBook to manage projects, interact with clients, accept payments, arrange appointments, manage calendars, and much more. HoneyBook is a more flexible platform because it combines client management and accounting features. Although QuickBooks is powerful software that can handle all accounting requirements, it needs a number of integrations to increase its functionality from bookkeeping to project management. HoneyBook does not offer many functions that QuickBooks does in terms of Bookkeeping, like Accounts Receivable, Budgeting, Cash Flow Management, Bank Reconciliation, Automatic Billing, and a host of other features.
Pricing
When compared to other similar software, Honeybook and QuickBooks are relatively reasonably priced. Currently, Honeybook provides three subscription options, with prices ranging from $9 per month to $390 per year. Numerous extra services, like limitless transactions, unlimited concierge support, and unlimited team members, are included with the top-of-the-line subscription. Automation, account transfer, scheduling, client portal software, lead and project monitoring, and many other features are included in all of the plans that are now offered. Additionally, Honeybook offers a seven-day free trial to let users explore the features of the platform before committing. Honeybook has a 30-day money-back refund policy guarantee.
Also, QuickBooks provides three monthly membership plans, EasyStart, Essential, and Plus, with prices ranging from $20 to $60 each month. All of the solutions on offer let businesses link multiple bank accounts and categorize transactions automatically. While choosing any of the QuickBooks Subscriptions, businesses may also use the mobile application for improved accessibility. The top-end subscriptions come with extra features like support for multiple users, multi-currency, inventory management, project profitability tracking, and time tracking. For an additional fee, businesses can choose QuickBooks Add-ons to expand the functionality of the platform. To help its consumers in making more informed purchase decisions, QuickBooks provides a 30-day free trial.
Invoicing and Payments
Both services provide a variety of features to meet your billing and payment needs. HoneyBook provides customizable invoice templates so you can showcase your brand. Although QuickBooks has similar features, HoneyBook has a modest advantage due to its closer integration with the service's payment processing solutions.
Fees for bank transfers, one of the numerous payment methods offered by QuickBooks, start at roughly 1%. You can also send periodic invoices, accept credit card payments, and accept recurring payments. Although QuickBooks charges more for payment processing, it offers a more complete payment solution.
Bookkeeping and Accounting
HoneyBook is more of a CRM software than an accounting tool and belongs in that category. Its dashboards, calendars, and basic reporting tools make it straightforward to manage client interactions. Users can also keep track of their expenses and transactions, which makes it easy to import data into your accounting software or do manual accounting. The accounting software QuickBooks is a considerably more capable choice for managing bookkeeping tasks. You can keep track of all of your invoices, income, inventory, expenses, and revenue in one place.
Cashflow, Income, and Expenses Tracking
HoneyBook is a great tool since it makes it possible for you to keep a positive cash flow by keeping track of invoices and payments. You may create reminders for payments and get notifications when consumers make instant deposits. Similar services are offered by QuickBooks, although they come with a more extensive feature set. You can track expenses, import transactions, and automate tax calculations by linking your bank accounts. In addition, to simplify your bookkeeping process, QuickBooks creates a thorough P&L report that compares your income to expenses.
Ecommerce Integration
Any bookkeeping solution should include e-commerce connectivity given the dynamic nature of the modern ecommerce business. Since HoneyBook is a CRM tool, it lacks any e-commerce features. However, you can do all of that – manage your inventory, show off your goods, and take payments in one location. Setting up a B2B service and managing orders on one platform are both made possible by QuickBooks.
Customer Service and Support
Both QuickBook and HoneyBook offer great customer support. In HoneyBook you will get live chat and email support. The support team is available 24/7 and also they will help you out in solving your issues.
Similar support options are available through QuickBooks, including phone and email. Even better, its extensive support site gives you access to a wealth of information. You can find solutions to practically any question in its extremely active online community.
QuickBooks and HoneyBook both are great software on their own. They both are two powerful platforms and can be used for various business needs. But in the market QuickBooks is one of the best accounting software. In this blog, you will get all the steps mentioned above related to HoneyBook and QuickBooks. With the help of this blog you clearly choose which software you want according to your business need. In case you still face any issue related to this then you can connect with Dancing Numbers team via LIVE CHAT any time as they are available round the clock for their users.
Accounting Professionals, CPA, Enterprises, Owners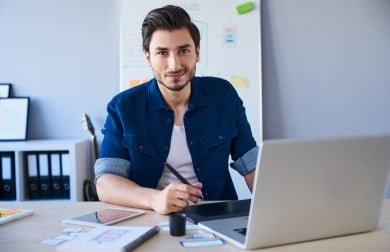 Looking for a professional expert to get the right assistance for your problems? Here, we have a team of professional and experienced team members to fix your technical, functional, data transfer, installation, update, upgrade, or data migrations errors. We are here at Dancing Numbers available to assist you with all your queries. To fix these queries you can get in touch with us via a toll-free number
+1-800-596-0806 or chat with experts.
---
Frequently Asked Questions (Faqs)
Does HoneyBooks Integrate with QuickBooks?
Connecting your HoneyBook account with QuickBooks enables the systems to automatically sync your payments from HoneyBook into your QuickBooks account, which is an immensely useful integration for all intelligent business owners. Basically, it makes it much simpler to manage all of your accounting in one place.
Are HoneyBook and QuickBooks are Same?
QuickBooks and HoneyBook are not the same. While QuickBooks focuses primarily on accounting software, HoneyBook is a tool for managing customer relationships. To handle your invoices, costs, and client payments, you can combine HoneyBook with QuickBooks.
Does HoneyBook do Bookkeeping?
Stop using different tools for each activity. Bookkeepers and accountants may manage client contact, scheduling, online contracts, and billing with HoneyBook help from a single place.