Merchant Services are also known as Merchant Accounts and they allow any business to acknowledge credit cards online or via mobile device. No matter whether you are running an online business or selling different products at various parties, or finishing service at a specific customer location, you can pay right away by credit card. There are numerous merchant service solutions via QuickBooks.
Save Time, Reduce Errors, and Improve Accuracy
Dancing Numbers helps small businesses, entrepreneurs, and CPAs to do smart transferring of data to and from QuickBooks Online. Utilize import, export, and delete services of Dancing Numbers software.
Unlike QuickBooks Online Terminal, Merchant Services is always a far better option.
What is QuickBooks Merchant Services and QuickBooks Online Terminal?
About QuickBooks Merchant Services
Here are few aspects of the Merchant Services to remember:
QuickBooks Merchant Services takes care of all the credit card processing services like Online Terminal. It has multiple offerings based on where you require accepting card payments like in your particular store, from a mobile, from QuickBooks, or from a web browser.
A merchant can choose two payment methods available that include either a monthly fee and low percentage for every transaction or a higher transaction percentage for zero monthly fees.
About QuickBooks Online
Here are a few aspects of the QuickBooks Online Terminal to remember:
QuickBooks Online Terminal is an excellent merchant service that is used for receiving card payments online. You can simply go to your Merchant Online Terminal account and add customer credit card information that is required and then finish the transaction.
You can also send the customer a receipt through email. It is believed that if your bill your customers daily without fail, you can easily set recurring payments for such customers.
Numerous users can process the payments with ease at the same time. Add to its credentials, the Online Terminal also aids in importing to Excel and transaction reporting with tracking.
Why QuickBooks Merchant Services over Online Terminal?
Both services have set a name for themselves in the market, however, QuickBooks Merchant Services stood first in the race due to its inherent capabilities like mobile payments.
Mobile Payments
If you want to accept mobile payments from your particular mobile device via the QuickBooks Merchant Services, Intuit will help you with a card reader which links an app for iPad, Android, or iPhone with your particular phone.
All you need to do is swipe the credit card, ask customers to sign in to the particular app, and then the particular charge is processed. Your receipts can also be customized and then can be sent to the particular customer.
This particular service can be elaborated and extended and not more than 50 users can be included.
Connect with QuickBooks Online
First sign in to your QuickBooks Online Company
Choose Help mentioned at the top right
Choose or select Contact Us
Add your concern and then choose Let's Talk
Select away to connect with QuickBooks like Asking the community
Initiate Start a Chat with the help of a support executive
Processing Credit Card payments via QuickBooks Mobile App
Select + and then choose > New
Select > Sales receipt
Add the customer details
Add entire information about the products and services
Select the Credit Card payment visible as Credit
Add the Next on iOS mobile devices, however for Android it is not required
Add the credit card details

If you are using a particular Bluetooth card reader > dip or swipe card
Keycard details manually or scan the card with a particular mobile device
Note: Users can also have invoice payments with QuickBooks mobile app by choosing Invoice payment rather than Sales Receipt.
The above-mentioned steps are not difficult and are easy to follow even for those who do not have a technical background.
Accounting Professionals, CPA, Enterprises, Owners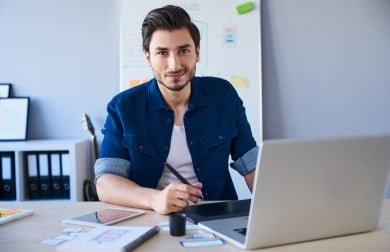 Looking for a professional expert to get the right assistance for your problems? Here, we have a team of professional and experienced team members to fix your technical, functional, data transfer, installation, update, upgrade, or data migrations errors. We are here at Dancing Numbers available to assist you with all your queries. To fix these queries you can get in touch with us via a toll-free number
+1-800-596-0806 or chat with experts.
---
Frequently Asked Questions (Faqs)
How to View the Details of the Payments Made in Your Particular QuickBooks?
With your particular QuickBooks Payments account, go to the Merchant Service Center and manage your account to see the payment details.
Is it Possible to take Payment Right Away in the Updated QuickBooks?
You do not need to do anything to begin your payment account in the new QuickBooks. You can ideally take credit cards right away via the new bank transfer payment option and it may take 1-2 days to activate again.