For customers of QuickBooks wishing to solve problems while managing crucial accounting and financial data on the program, QuickBooks data services provide a full range of options. Although QuickBooks is a technical prodigy, proper management and data protection require education. Use this helpful guide to protect you from going outside of your data's boundaries and to learn the best ways to handle your valuable QuickBooks data.
Save Time, Reduce Errors, and Improve Accuracy
Dancing Numbers helps small businesses, entrepreneurs, and CPAs to do smart transferring of data to and from QuickBooks Desktop. Utilize import, export, and delete services of Dancing Numbers software.
On QuickBooks, users can execute a variety of actions with their important data. In extreme situations, data migration, recovery, backup file storage, portable file creation, automatic report generation, and data movement are all involved. Therefore, people turn for solutions from QuickBooks specialists when they encounter a problem with maintaining their accounts and safeguarding their data.
QuickBooks Data Services: What Is It?
The company behind the QuickBooks application suite, Intuit, supports the QuickBooks data service. Therefore, businesses and individual users can make effective and automated use of various services, utilities, and capabilities to organize, manage, and analyze their data.
Nevertheless, these services are not limited to maintenance. Users might require them if their files become corrupt or if they need to relocate the data from one location to another. In order to ensure that your data is frictionless, protected, and error-free, QuickBooks data services are a thorough and extensive set of procedures.
QuickBooks Data Services: How Can They Help?
Users of QuickBooks might need to understand how effectively managing data is made possible by data services in QuickBooks. Therefore, the following are the main areas where these services have a significant impact:
Resolving of Broken Files
It's possible that your QuickBooks files have become corrupted, damaged, or broken for a variety of reasons. A number of bugs, including the 6000-series errors, might affect company files. QuickBooks data services can assist with the speedy and efficient repair of these files.
File Movement of QuickBooks to Near Version
Users can get help from QuickBooks data services to transfer files from an old QB version to a new one without experiencing any problems or losing any data. For updates, bug fixes, and improvements, users can upgrade to the most recent version.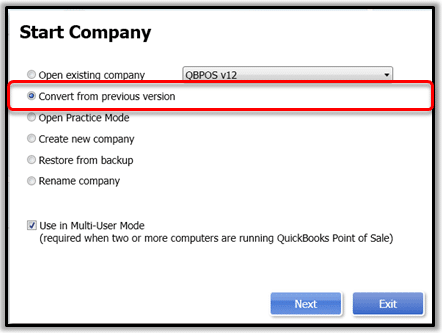 QuickBooks Desktop to Online Movement
With the introduction of cloud storage options, remote working tendencies, and other necessities, many users have begun moving from Desktop to Online. Even QuickBooks encourages new customers to choose QB Online because the working environment of the future seems to be more welcoming and accessible on this platform.
Although QuickBooks Desktop is a great tool that makes operations run smoothly, QuickBooks Online adapts to the new surroundings and the changing nature of work. Therefore, use pros around to help you get QuickBooks Desktop to Online moving services.
Transfer of Non-Intuit Financial Software to QuickBooks
You will need assistance switching from another non-Intuit accounting and bookkeeping program to QuickBooks so that you don't lose or miss anything in the process. The transfer must therefore be seamless and simple, which makes QB Data Services essential.
If you want to use the QuickBooks data services, you must sign a case with the expert team and explain your problems. Understand that not all QuickBooks products across all countries can be used with QuickBooks data services. The versions that it works with are listed below in further detail:
| | | | | |
| --- | --- | --- | --- | --- |
| QuickBooks Data Services | QuickBooks Suite of Products | US | CA | UK/South Africa |
| QuickBooks Data Recovery in case of Broken or Lost Files | QuickBooks Enterprise | X | X | |
| | QuickBooks Pro/Premier | X | X | X |
| | QuickBooks Point of Sale | X | X | |
| | QuickBooks Mac | X | X | |
| Internal Data Movement (Data transfer between Intuit QuickBooks products) | QuickBooks Online to QuickBooks Desktop | X | | |
| | QuickBooks Desktop to QuickBooks Online | X | X | |
| External Data Movement (Move data from a non-Intuit product into an Intuit QuickBooks product) | Quicken to QuickBooks Online | X | | |
| | Excel Lists and Balances > QuickBooks Desktop | X | | |
| | Sage 50 Desktop to QuickBooks Online | X | | |
| | Excel Lists and Balances to QuickBooks Online | X | | |
| | Quicken to QuickBooks Desktop | X | | |
| | Sage 50 Desktop to QuickBooks Desktop | X | | |
Aspects of QuickBooks Data Services that are Critical
By automating every process and improving the accuracy and timeliness of insights for information users, QuickBooks Intuit data services aim to streamline a company's accounting function. Numerous components of QuickBooks data services are described in detail for your understanding.
Management of Compressive Data
With the help of QuickBooks Data Services, both technically adept and non-technically adept customers may easily save, arrange, and manage their financial data in a single spot. With data accessible from many devices and protected against loss or damage, the software offers customers a safe and trustworthy cloud-based storage system. To manage, import, and maintain the data, other features and tools are also provided.
Integration of Bank and Credit Card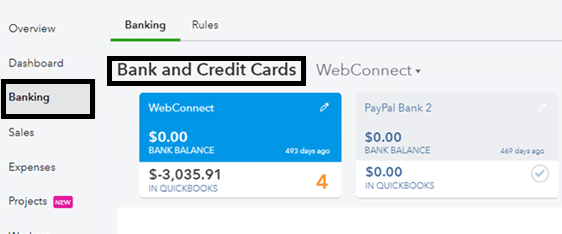 QuickBooks streamlines the transaction import process by enabling interaction with your bank accounts and credit cards. Additionally, by tying your financial institutions to QuickBooks, you'll be able to download and categorize bank and credit card transactions automatically, which will save you time and minimize human data entry mistakes.
Management of Professional Invoicing and Management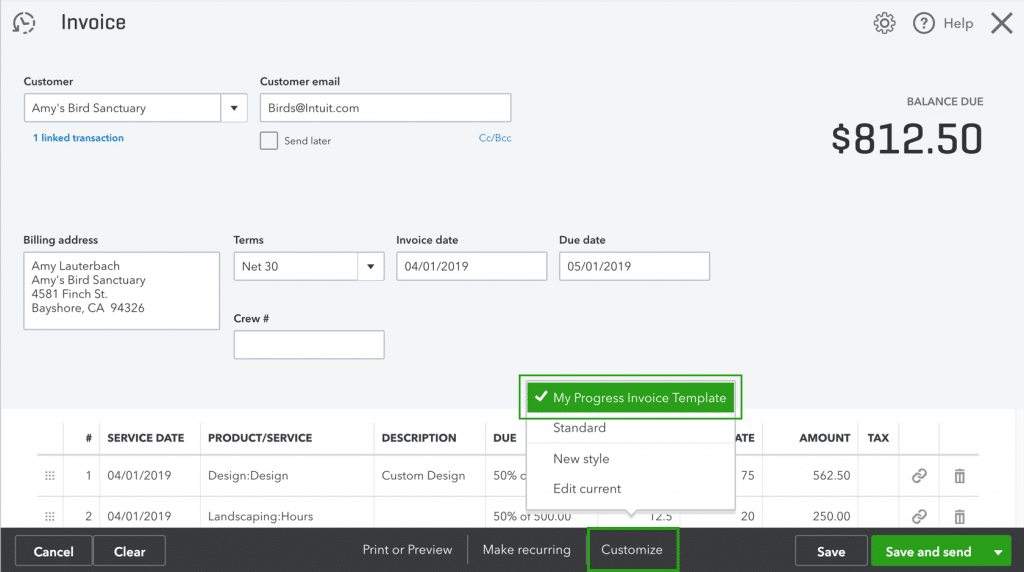 QuickBooks offers tools for creating expert invoices and sending them right to clients. The software enables users to personalize invoice templates, monitor the status of open invoices, and set up automated payment reminders. Additionally, QuickBooks encourages online payment methods, enabling clients to pay invoices electronically and speeding up the payment process.
Tracking of Expenses and Documents
You can keep track of and organize your business spending using QuickBooks. Expenses can be manually entered into the program or imported from bank accounts, credit cards, and receipts. To make reconciling and analyzing expenses simpler, QuickBooks also lets you attach receipts and other supporting documentation to transactions.
Management of Payroll Data
Payroll administration is made easier by QuickBooks' payroll data services. You can control employee data, figure out taxes, deductions, and wages, and produce paychecks or direct transfers. In order to ensure proper and timely tax submissions, the software also helps with payroll tax filing and offers compliance reminders.
Reporting and Analysis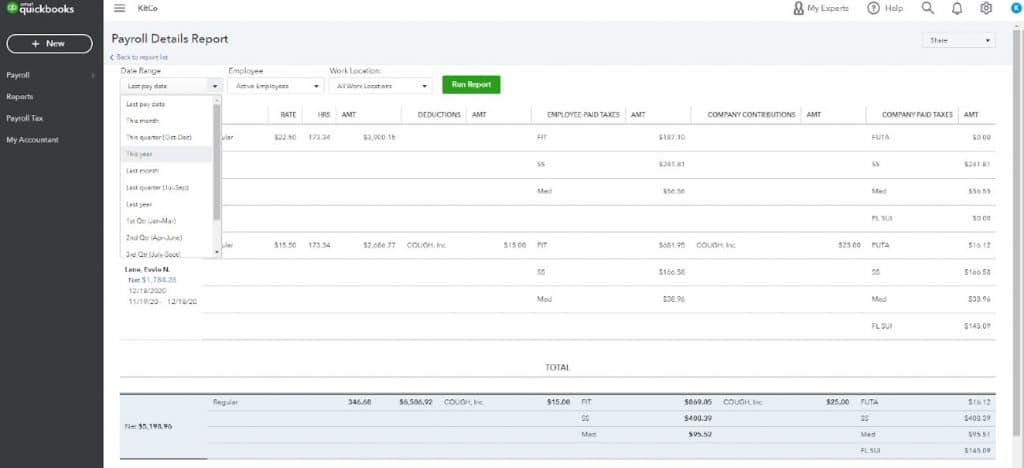 To help you understand your financial data, QuickBooks offers a variety of reporting alternatives. Standard financial reports such as income, balance sheets (liabilities and assets), and cash flow statements can be generated.
QuickBooks Data Services Integration with Third-Party Applications
The usefulness and adaptability of QuickBooks are increased by the integration with several third-party programs and services. By integrating QuickBooks with other business tools like CRM programs, inventory management systems, time tracking programs, and more, users may establish a seamless workflow across many platforms.
Data Import and Export
You can transfer data to and from QuickBooks in a variety of formats thanks to QuickBooks' easy-to-use data import and export capability. A seamless transfer of financial data is made possible by the ability to import data from other accounting programs, spreadsheets, or CSV files. Similarly, you can export data from QuickBooks for use in connection with other systems, external analysis, or sharing with accountants.
Security and Privacy of Data
The security and privacy of your financial data are given top priority by QuickBooks Data Services. To protect sensitive information, the software uses secure login procedures and industry-standard encryption algorithms. To lessen the danger of data breaches, frequent data backups and strict access controls are used.
QuickBooks Data Services Categorization
QuickBooks offers a variety of categories and QB platforms for its data services offerings. Different user groups can efficiently handle their financial data thanks to the various application editions. To further appreciate the significance of each version's particular QuickBooks editions and data service options, we have listed them below:
QuickBooks Online
Users of QuickBooks Online, a cloud-based accounting service, have access to their financial data whenever and wherever they want, ensuring no interruptions even while they are away from the office. Tasks like bank and credit card integration, invoicing, expenditure tracking, payroll management, reporting, and much more have become simple since it enables working from home, away from the office, or conducting on-the-field research without interfering with the business. QuickBooks Online is appropriate for small enterprises and independent contractors who value flexibility in accessing their data via a web browser or mobile application.
QuickBooks Desktop
A locally utilized piece of software called QuickBooks Desktop is installed on a PC. It preserves data in local computer memory, which makes it different from cloud storage and more suited for office use. There are several editions of QB Desktop, such as QuickBooks Pro, QuickBooks Premier, and QuickBooks Enterprise, each of which serves a distinct market or addresses a different set of user demands.
Additional tools for managing financial data include comprehensive reporting, inventory management, job pricing, and industry-specific versions, all of which are provided by QuickBooks Desktop. When a business needs more sophisticated capabilities, they frequently favor it and prefer to store their data locally.
QuickBooks Self Employed
Independent contractors, freelancers, and other self-employed individuals are the target market for QuickBooks Self-Employed. It streamlines and simplifies some of their most difficult management activities by helping to track income, distinguish between personal and corporate expenses, estimate quarterly taxes, and produce Schedule C reports for tax filing. For those with precise accounting needs, QuickBooks Self-Employed makes financial administration simpler.
QuickBooks Payroll
Data and payroll services for QuickBooks Payroll forces companies to efficiently handle payroll procedures. Calculating employee wages, deducting taxes, and generating paychecks or direct deposits are all made easier by the payroll capabilities and data management. Automating payroll tax calculations, assisting with tax filings, and fostering compliance support are all features of QuickBooks Payroll.
QuickBooks Point of Sale
Your sales, Inventory, and customer management data can be streamlined using QuickBooks Point of Sale (POS), a retail management solution. With the help of this interactive software and its special capabilities, businesses may manage inventory levels, process payments, track sales, and generate reports. Retailers can efficiently manage their business operations using QuickBooks POS and sync data with QuickBooks accounting software.
QuickBooks Payments
Users can benefit from a simplified payment processing service with QuickBooks Payments, allowing businesses to take credit card payments right inside of QuickBooks. It allows businesses to set up recurring payments, accept online payments from customers, and send invoices with a "Pay Now" button. Processes for collecting payments and reconciling them are made simpler by QuickBooks Payments.
QuickBooks Accountant
A specialized version of QuickBooks called QuickBooks Accountant is made for accountants. As a result, it offers
Features to help Accountants Manage Numerous Customer Files.
Cooperating with Customers.
Examining and Modifying Financial Data.
Creating Reports for Accountants.
For accounting professionals that work with numerous clients, QuickBooks Accountant streamlines the procedure.
The Types of QuickBooks Data Services
You should be aware of the many types of QuickBooks data service solutions that are available if you want to access them and how using them can increase your value.
QuickBooks File Merge Service
It's possible that merging two or more firm files into one will be necessary while handling your complex data. In such cases, you should seek the assistance of QuickBooks experts for QuickBooks File Merge services. Sending the backup of your company's files to the appropriate professionals is required to use this service, and they will make sure your needs are met without any issues.
QuickBooks users concentrate on combining lists and transactions from several files and merging them into a single entity using file merge services. After a required financial audit, the process is complete, and QuickBooks data service providers deliver a single company file with accurate financial information.
QuickBooks Super Condense Service
If the size of your QuickBooks data file increases without your control, you can have problems. Due to its size, It frequently crashes the file, which affects performance. It also results in a loading circle that spins endlessly while running reports and saving transactions, among other issues. With professional and expert-recommended super condensed data services for QuickBooks Desktop, your data file size has to be reduced.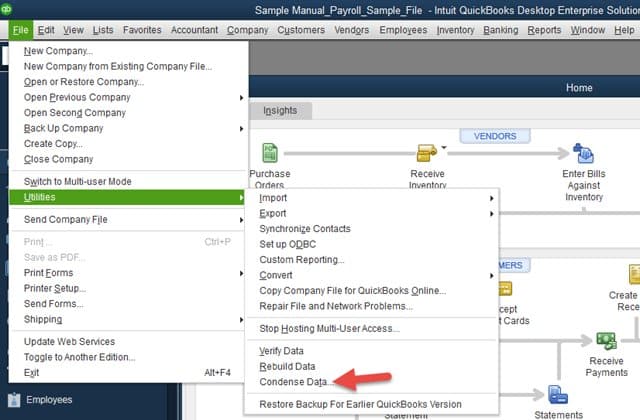 When you use our QuickBooks condensation services, the size of your corporate file will be reduced by at least 20% from what it was initially. The following ways that users will profit from this huge decline:
Their performance will improve, and QuickBooks activities will go more quickly.
It won't take much effort to Switch to QuickBooks Online.
Quick loading times and overall efficiency of operations
The file won't commonly crash or freeze, and it will remain stable.
Purchase a bug-free upgrade to QuickBooks most recent version.
Monitoring adherence to the File Limit
QuickBooks File Optimization
You should search for QuickBooks File Optimization Services if you want your data file size and performance optimized. The file size is reduced by 50% as a result of this process, which copies your data into a new file. Your file is reindexed, and all temporary data is cleared. Because of this, using QuickBooks data services for file optimization improves file performance and accelerates speed.
By submitting a file backup on the website link provided by the QuickBooks data service professionals, you may make use of these services. Your file will be returned to you by the data service professionals via a secure download link after it has been optimized and everything has been placed appropriately.
QuickBooks Data Repair
When you have files that are harmed, corrupted, broken, or inaccessible, QB Data repair services are helpful. Numerous factors could result in damaged or corrupted QuickBooks data files, thus QB specialists will first look into the situation to identify the real causes. The appropriate remedies will then be put into practice to revive your file.
In order to use the data repair services, you must communicate with the data services QuickBooks chat and describe your issue. They will evaluate the situation and offer advice on how to resolve it on your own. For instance, they might assist you in downloading and utilizing QuickBooks Tool Hub so you can use various programs to repair data damage. If the mistake looks too difficult to fix, they could start professional troubleshooting.
QuickBooks Data Migration
Your decision to migrate your important QuickBooks data may be influenced by a variety of factors, including internal changes (moving from one version to another), external changes (moving from non-Intuit software to QB), and computer moves. The QuickBooks Data Migration are available in situations where you'll need expert assistance to ensure that everything goes smoothly and securely. For simple data transfers, they might advise using a QuickBooks Migrator Tool. The solution will provide a streamlined approach and remove the technical challenges associated with the migration process.
You may be certain of safety and ease while handling these services, regardless of whether you switch to a new computer, another QuickBooks product, or anything else.
QuickBooks Data Conversion
Users of QuickBooks may need to convert their data in order for it to work with a different version of QuickBooks. They will therefore require QuickBooks Conversion Services that will help them adapt their data while retaining its original meaning.
QuickBooks Data Recovery Service
Data recovery is another well-liked QuickBooks data solution. Because of a fault, a glitch, or other circumstances, QuickBooks users have reported losing their important files. However, regardless of these causes, users can smoothly restore their data provided they perform compliance mandates, take routine backups, and/or are logged into Intuit Data Protect. You can get help with the recovery procedures by contacting QuickBooks data services.
Additionally, automatic data recovery applications are known to successfully recover all of your lost files, if not some of them. You will be helped to restore as much as you can with professional guidance.
List Reduction Service
You must be aware that there is a name restriction of 14,500 for the QuickBooks Pro and Premier versions. This implies that you are not allowed to have more customers, vendors, workers, accounts, goods, etc. than this figure. QuickBooks will ask you to upgrade to the pricey Enterprise edition if you meet this goal and wish to go beyond it.
In such circumstances, you can take advantage of the list reduction services by contacting QB professionals. They might advise you to super or condense your files in order to reduce the size of your data file. To give you extra room, it will delete any lists that aren't being used.
QuickBooks Multi-Currency Removal Services
If you operate internationally and use different currencies in your transactions, switching to the multi-currency edition can be a great option. However, QuickBooks limitations may apply if you choose to turn it off at any time. Therefore, When you seek QuickBooks experts for help, they will see to it that your files are translated into single currency units.
Although QuickBooks Multi-Currency services are advantageous, they are said to annoy the file. Additionally, add-ons and integrations don't work well with the feature and may cause this problem. In order to solve these issues, use professional multi-currency removal data service solutions for QuickBooks.
QuickBooks International Edition Conversion
If you are using an international QuickBooks version and wish to convert to your home country for any reason, QuickBooks international data conversion services can help. Our QuickBooks team will be able to navigate the right path and re-enter your file into the appropriate country's program by taking into account your business requirements, data file size, volume, etc.
QuickBooks Audit Trail Removal Service
An audit trail is created when you make changes to the data in your company file, and it keeps track of all the changes. Although knowing who changed "what" and "when" is useful, audit trails for older files might take up a lot of room on your system. Consequently, audit trail removal users must use QuickBooks Data Services if they want to cut the size of their data files by 30% to 50%. The data file performs better as a result of using these services. The Voiced/Deleted Transactions Summary and Detail Reports entries will likewise be deleted.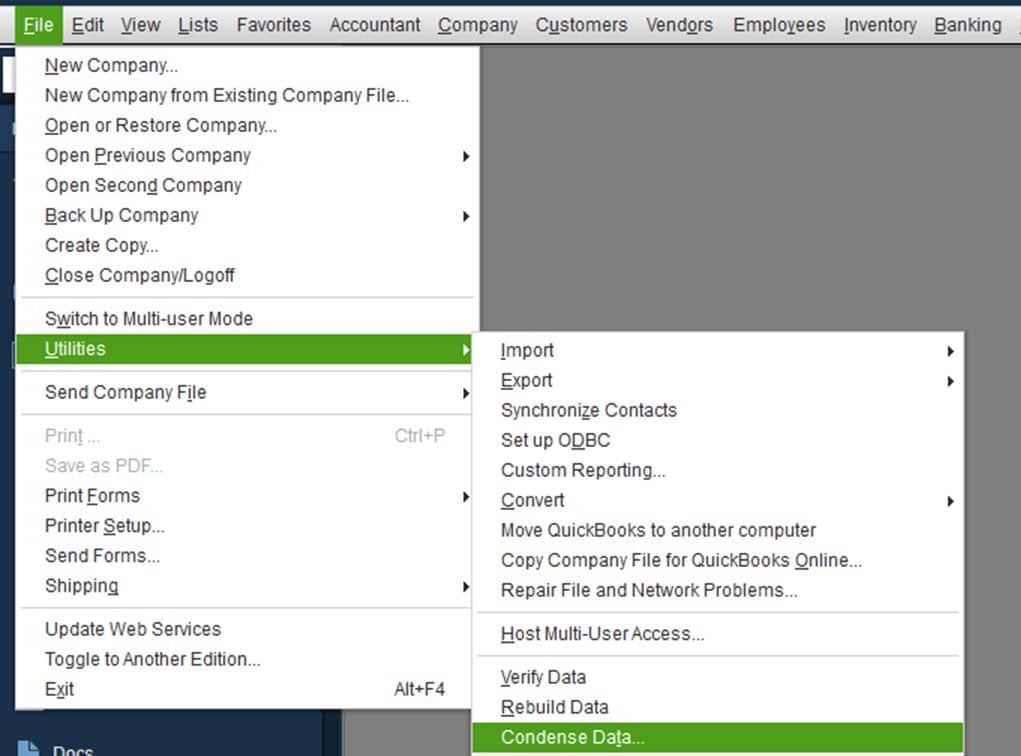 Despite the benefits of an audit trail, it is important to keep track of it and delete it on schedule in order to preserve disk space and ensure that the data file functions properly. So from now on, whenever you need help making space in your file or want to get rid of unnecessary items, call a QuickBooks expert. After receiving your file, they will shred it and give it back to you via a secure link.
QuickBooks Online File Preparation Services
You must get your file ready if you have made the decision to switch to QuickBooks Online or if you want to move your Desktop files there. It will take some testing to make it work with QuickBooks Online because the file limits for the two versions are different. In such cases, file condensation services can be really helpful.
The QuickBooks Data Service experts will watch out that your files don't get affected when compressing or changing them to meet the requirements of QuickBooks Online. When you open the file in QuickBooks Online, they will ensure that it works perfectly. They will also erase any broken links or damaged files that can subsequently cause data loss efforts.
Period Copy Creation for QB Audits
The authorities may at any moment ask you to submit your files for explanation or verification. A period copy created with the help of QuickBooks data services will help you in meeting the standards in such cases. A period copy has several uses, from ensuring legal compliance to marketing your company. It comprises information that is restricted to a specific time frame, such as from June 5, 2020, through July 6, 2023.
A period copy is an important record under the following circumstances:
If you're selling the business
While creating a new business company file
Resolving legal disputes
Divorce/ Separation situations, etc.
In these situations, the QuickBooks data services will delete the audit trail to keep period copy users from viewing the changes.
QuickBooks Inventory Items Conversions
Converting certain elements for more useful use and categorization may be helpful if your data file is disorganized, unorganized, or incorrect. For example, an incorrect setup can have resulted in the inclusion of inventory items in non-inventory. This burden will be lifted off your shoulders by QuickBooks Data Services.
Additional QuickBooks Data Services
Other essential QB data services are as follows:
Custom QuickBooks programming
Adding classes to every transaction
Deleting the print or email letter checkmark boxes and keeping any outstanding bills with printed or emailed marks.
Sending of File to Intuit Data Services for Repair
Occasionally, a corrupt QuickBooks file cannot be repaired. Sending the file to Intuit Data Services for maintenance may be necessary. Although they claim it may take up to 48 hours, Intuit can typically fix the file in 8 hours. Rarely, they might not be able to fix a QuickBooks file, in which case you could have to create a new QuickBooks file from scratch. For assistance from experts and other solutions for fixing a corrupted QuickBooks file, get in touch with Clean Books.
You should regularly check your QuickBooks file, as advised. If your QuickBooks is large (> 50mb), this is extremely crucial. Verify your data by following these steps:
Verifying of Your QuickBooks Data
Register as the Admin user in QuickBooks.
Utilities > Verify Data can be found under the File menu.
To confirm your QuickBooks data, adhere to the instructions.
Your data confirms and does not require rebuilding if you receive a success message.
These instructions will help you rebuild if you receive an error notice.
Rebuilding of Your QuickBooks Data
Choose Utilities > Rebuild Data under the File menu.
To backup and recreate your data, follow the instructions.
Verify your data once again to be sure it isn't corrupted once a rebuild has been successful.
To fix a QuickBooks issue, occasionally a second rebuild is required.
If your file still doesn't check correctly, you might have to send your data to QuickBooks for correction.
Sending of QuickBooks Data for Repairing
To solve your data's problems, get in touch with Clean Books, your authorized QuickBooks ProAdvisor's.
Your issue will be escalated to ProAdvisor help if Clean Books is unable to fix the QuickBooks fault.
The Intuit ProAdvisor Support team will give your problem a case number and a PIN code.
Your QuickBooks data will be uploaded by Clean Books using the assigned case and PIN number to the Intuit Data Services team at www.filefix.com/dataservices.
Within two business days (typically less than 24 hours), if the file is fixed, Intuit will return it.
The file will be swiftly returned to you after Clean Books confirms that it has been fixed!
QuickBooks Data Services: Why Should You Use Them?
The benefits of using QuickBooks' data service include the following:
Management of Financial Resources in a more Streamlined Way
A comprehensive platform is offered by QuickBooks Data Services to manage a range of financial responsibilities, including accounting, billing, keeping track of expenses, managing payroll, and more. These processes are made easier and more automated, which reduces the time spent on them and the chance of error that comes with manual data entry.
A Real-Time Data Access System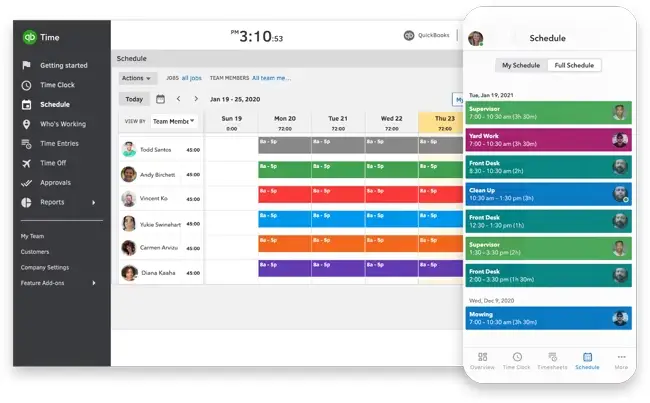 Users of QuickBooks Data Services on the cloud can access their financial information from any location as long as they have a dependable internet connection. They can keep track of the cash flow, stay up to date on the financial situation, and make quick, educated decisions thanks to this real-time access. Your computer, smartphone, or tablet can be used to see financial data, check unpaid invoices, or review cost information.
The Accuracy of the Data has Been Improved
QuickBooks Data Services reduces human error by automating data entry and connecting with bank accounts and credit cards. Reducing manual entry errors and discrepancies ensures accurate financial records and lower the possibility of accounting mistakes or discrepancies.
Invoicing and Payment Processing that is Efficient
The tools provided by QuickBooks Data Services allow users to design expert invoices, track their status, and accept payments online. This simplified invoicing and payment process facilitates company and consumer convenience while enhancing cash flow and lowering late payments.

Analyses and Reporting that are Comprehensive
Strong reporting and analysis features are offered by QuickBooks Data Services. You can generate customized reports to track particular parts of your business, generate financial reports, measure revenue and expenses, and evaluate profitability. These insights help you in identifying trends, understanding your financial situation, and creating data-driven decisions to enhance your company's operations.
Integrated with other business tools
Various third-party programs and services are integrated by QuickBooks Data Services. You may connect QuickBooks with technologies like CRM software, inventory management systems, e-commerce platforms, and more thanks to this connection. It ensures smooth data transfer between several systems, minimizing double data entry and boosting overall operational effectiveness.
Compliance with Payroll and Tax Laws
Payroll management tools from QuickBooks Data Services make it easier to figure out employee compensation, taxes, and deductions. It streamlines tax preparation, creates paychecks, and automates payroll processes to ensure correct and timely follow to payroll requirements.
Keeping Data Secure and Backed up
QuickBooks Data Services give your financial data protection and backup top priority. Your data is securely saved and protected from damage or physical loss thanks to cloud-based storage. To protect private financial information, industry-standard security measures are put in place on a regular basis.
The Ability to Scale and be Flexible
Businesses of all sizes and in a variety of industries can use QuickBooks Data Services. Whether you run a small business, a self-employed individual, or a larger enterprise, QuickBooks has a version or versions that will suit your requirements. As your company develops and your needs change, upgrading or customizing your QuickBooks solution is simple.
We hope that the above data will help you in working with QuickBooks Data service. Sometime we got stuck and not able to work properly on QuickBooks Data service, in such case you can connect with Dancing Numbers team, they will help you in working with QuickBooks Data service and resolve your issue.
Accounting Professionals, CPA, Enterprises, Owners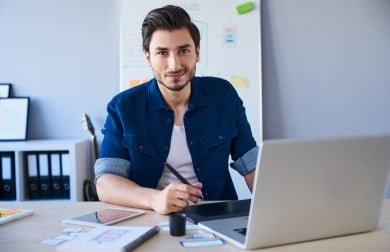 Looking for a professional expert to get the right assistance for your problems? Here, we have a team of professional and experienced team members to fix your technical, functional, data transfer, installation, update, upgrade, or data migrations errors. We are here at Dancing Numbers available to assist you with all your queries. To fix these queries you can get in touch with us via a toll-free number
+1-800-596-0806 or chat with experts.
---
Frequently Asked Questions
Is Uploading of Multiple Files are Possible?
The case ID accepts multiple file uploads. Simply upload each one individually.
How My Business can be Data Protected?
You can upload your data safely to the online form. They employ industry-standard SSL encryption. As soon as you upload a file, the data is immediately deleted from our systems. Throughout conversion, the copy of your original file will be kept on servers.
After conversion, Your data is transfer to an encrypted offline location that is secure. The recommended practice is to protect your data file using a password.
What if There is a QuickBooks Data File But no Software?
On a fresh PC, QuickBooks can be installed. All you need to do is use your original license and product numbers.
To access your company file, use the QuickBooks Desktop trial edition.
How are a Company's Data Kept Secure When using QB Data Services?
Experts make sure to pick up and send you any QuickBooks data service via secure networks when you access it from them. Furthermore, you must send a backup rather than the original file.
What is the data Service for QuickBooks?
To help you, QuickBooks Data Services is available: Fix the damaged files. Transfer your books from an outdated QuickBooks version to the current one. Switch to QuickBooks Online from QuickBooks Desktop. Transfer your accounting data from a non-Intuit financial program into QuickBooks.
What Services are QuickBooks Able to Provide?
With QuickBooks, You can easily and conveniently complete your tax responsibilities while keeping track of financial activities including income and spending, staff costs, and inventory in real-time. You can concentrate on promoting business growth and income when you are free from financial concerns.