It is imperative for business owners to keep a backup of their important data. QuickBooks is software that makes accounting easy for its users and adds to the overall productivity. Although, the number of advantages of QuickBooks software, there are times when it encounters errors which cause issues for the users. Users, most likely experience backing up data using the Intuit Data protect.
Save Time, Reduce Errors, and Improve Accuracy
Dancing Numbers helps small businesses, entrepreneurs, and CPAs to do smart transferring of data to and from QuickBooks Desktop. Utilize import, export, and delete services of Dancing Numbers software.
What is Intuit Data Protect to Backup QuickBooks Files is all about?
Clients heavily depend on service providers for the safety of financial data. They share crucial data in a cloud accounting software, hence it becomes an absolute necessity to protect the data before it get lost or corrupted. For this purpose, you must and cannot skip installing the Intuit Data Protect.
Intuit Data Protect secures your company files from threats like corrupted company files, malware, virus, human error, etc. The good thing is that this tool offers you a daily backup of your data automatically.
In simple words, Intuit Data Protect is an efficient backup service that functions in sync with QuickBooks. Begin backing up and safeguard your files and folders and this will help your data to be backed up daily.
Why do You need to Update Intuit Data Protect?
Here are the reasons why do you need to update Intuit Data Protect:
Advanced security against data theft
Improved stability on various operating systems
Better performance of the web tools and applications
Total data protection and safety against data loss
How to Set up Update for Intuit Data Protect to backup QuickBooks Files?
Steps to Setup Intuit Data Protect
Open the QuickBooks on your system or press F2 key in QuickBooks.
Navigate to the File menu and choose a backup company and then activate online backup.
Sign in with the particular email with which you signed up that is not the same used for QuickBooks login.
Once the setup finishes, select Continue.
Choose the company file and then select Continue.
Choose the checkbox for backup and select Continue.
Now the user needs to select the folders and files which he/she intends to backup and then select Continue.
Schedule the particular daily backup and select Continue again.
To finish the process, ensure that you set up the notification settings and select Continue.
Steps to Update Intuit Data Protect
It is always recommended to update the Intuit Data Protect sometimes for enhancements. If the automatic update is turned on by the user, the software will download the update on its own.
The user can also look for updates manually at any point in time. Here is how you do it:
Download the latest update for Intuit Data Protect by choosing Update QuickBooks seen on the Help menu.
Now, choose the Update Now tab.
Make sure that you have opted for Data Protect from the particular list and then select the Get Updates option.
Once the Install Update is done, choose the Up Arrow from the desktop toolbar.
Then right-click the Intuit Data Protect icon and select About Intuit Data Protect.
Now choose the Update option.
Now choose the OK once it is completed.
Backup with Intuit Data Protect
Once you are aware of the steps to set up and update Intuit Data Protect, strive for a backup. It backs up the required files and folders once in an entire day, automatically. Users are also allowed to backup manually at any time.
Press right-click on the Intuit Data Protect icon and then select the Open Intuit Data Protect.
Now, select the Backup Now option.
Choose the files and folders which you wish to back up and choose Continue.
Now select the Backup Now. The user will get a message which will say that the backup is successful now.
In the end, click OK button.
Intuit Data Protect is a great asset for your business, if it is set up, installed, and updated in the right manner. If you are not aware of the right procedure of backing up QuickBooks files becomes an issue.
Hence, for a better outcome, it is always recommended to hire the services of a certified professional who have the required expertise in setting up and installing the update for Intuit Data Protect to backup QuickBooks files.
Accounting Professionals, CPA, Enterprises, Owners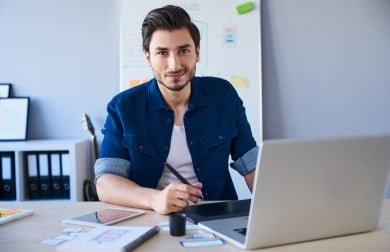 Looking for a professional expert to get the right assistance for your problems? Here, we have a team of professional and experienced team members to fix your technical, functional, data transfer, installation, update, upgrade, or data migrations errors. We are here at Dancing Numbers available to assist you with all your queries. To fix these queries you can get in touch with us via a toll-free number
+1-800-596-0806 or chat with experts.
---
Frequently Asked Questions (Faqs)
What is the Configuration needed to Install Intuit Data Protect?
Here is the configuration required to download Intuit Data Protect. These are essential to update Intuit Data protect:

Windows 7


Windows 10


Windows Server 2011


Windows Server 2016


Windows 8.1


Windows Server 2008 R2 SP1


Windows Server 2012 R2
What is the System Hardware required to Install and Update Intuit Data Protect to Backup QuickBooks Files?
Here is the system hardware required to install and update Intuit Data Protect to backup QuickBooks files:

4GHz processor


4X DVD ROM drive


4GB RAM


1280 X 1024 screen resolution


5GB of free disc space