Since QuickBooks is one of the most widely used accounting software of all time for small and mid-sized organizations, it is crucial to take into consideration its compatibility with Windows 10, to make the most of the application and reap its benefits. Here learn Which Versions of Windows 10 are Supported with QuickBooks Desktop?
The Windows 10 Operating System from the prestigious Microsoft can guide you to enhance your accounting skills with the QuickBooks application, although upgrading the operating system is just optional.
Save Time, Reduce Errors, and Improve Accuracy
Dancing Numbers helps small businesses, entrepreneurs, and CPAs to do smart transferring of data to and from QuickBooks Desktop. Utilize import, export, and delete services of Dancing Numbers software.
Before we switch to discussing QuickBooks and Windows 10 compatibility, let's have a brief look at the most recent updates and the characteristics of MS Windows 10:
The Start Menu available in Windows 10 is similar to the Start Menu which is seen on Windows 7.
Windows 10 is completely compatible with the latest Internet Explorer 11. Add to it, it also showcases a new browser, EDGE.
One of the most fascinating features of Windows 10 is the Task Switcher.
Windows 10 has a new version of .NET Framework 4.6 which makes it very capable of completing numerous tasks.
What is Windows version 10 and QuickBooks Desktop compatibility is all about?
A QuickBooks user can make the most of the accounting software if it is compatible with the Windows operating system. With Microsoft releasing its latest operating system, Windows 10, things have changed for the user.
It is no longer mandatory for the user to upgrade to the latest release from the present operating system since that update is optional. However, if the user already is in possession of Windows 10, that person must know what QuickBooks Desktop is compatible with it.
To know whether QuickBooks is compatible with Windows 10, you must know everything there is about Windows 10. Here is how you check the latest version of Windows 10:
Select the Start Menu and then enter About your PC in the particular search area.
Press on PC and then the Windows specification screen will open up
Go down the screen and you can see the Windows version
Once you have the version number, check which is certified and compatible with QuickBooks Desktop.
Why does QuickBooks Desktop need to be Compatible with Windows 10?
There are few reasons why QuickBooks Desktop needs to be compatible with the version of Windows 10. Here they are:
Windows 10 supports bill tracker
It has advanced reporting features
It has bulk clear send forms that can remove multiple transactions
It can also upgrade the company file for the new version
Versions of Windows 10 that Support QuickBooks Desktop
Since there are a few Windows 10 versions available in the market, some of the versions are not compatible with QuickBooks Desktop and cause business problems.
Here are some of the versions that sustain the QuickBooks accounting software minus any error or problem:
Windows 10 version 1803:

It is one of the latest versions of Windows 10 and it supports all the QuickBooks Desktop since 2017.

Windows 10 version 1809:

It is the latest version of Windows 10 and is 100% certified to work with QuickBooks Desktop 2020 and 2021.

Windows 10 version 1709:

This version supports all QuickBooks Desktop versions from 2017 to 2020

Windows 10 version 1511, 1507, 1703, and 1607:

If you are using any of the versions mentioned above, please update to the most recent version of Windows 10.
How to make QuickBooks Compatible with Windows 10?
In order to make Windows 10 compatible with QuickBooks, you are required to ensure that the .NET Framework is enabled.
Kindly follow the steps mentioned below:
Step 1: Select the Start button on your particular Desktop and then click the option Turn Windows features- On or Off.
Step 2: Select the option and then move ahead.
Step 3: Then a dialogue box will open where you are required to spot .NET Framework 3.5 and the .NET Framework 4.5 as well.
Step 4: Ensure that the .Net Framework is enabled and in case it is not, then check-mark the box which is against it in order to enable it.
Step 5: At the end, select Save and complete the task.
These steps mentioned above will make sure that Window 10 is compatible with QuickBooks Desktop.
We hope that the information given above in this article turns out to be helpful and informative for you when it comes to QuickBooks Desktop compatible with Windows 10 version. Still, if you have any queries or questions, it is always recommended to consult a professional expert.
Accounting Professionals, CPA, Enterprises, Owners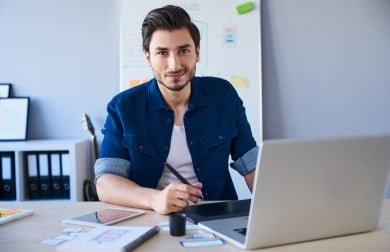 Looking for a professional expert to get the right assistance for your problems? Here, we have a team of professional and experienced team members to fix your technical, functional, data transfer, installation, update, upgrade, or data migrations errors. We are here at Dancing Numbers available to assist you with all your queries. To fix these queries you can get in touch with us via a toll-free number 1800-689-5491 or chat with experts.
---
Are the Start Menu in Windows 10 and Windows 7 the same?
Yes. The Start Menu in Windows 10 and Windows 7 are similar.
Are QuickBooks 2016 Release 7 and later QuickBooks Desktop 2015 and 2016 (Release 1 to Release 6) compatible with Windows 10?
Yes. QuickBooks 2016 Release 7 and later QuickBooks Desktop 2015 and 2016 (Release 1 to Release 6) are compatible with Windows 10.
Why QuickBooks 2016 is the preferred choice in comparison to QuickBooks 2015 for compatibility with Windows 10?
QuickBooks 2016 is the advanced version of the old QuickBooks 2015, and is compatible with Windows 10. This particular version supports:

Advanced reporting features for the business


Bill tracker to keep a note of the transactions


Bulk clear send forms that are assistance in deleting numerous transactions


Assists in upgrading the particular company file