QuickBooks is unquestionably the best in class, whether you are a novice, a seasoned expert, or a small accounting firm. One of the most intriguing elements of this application is that it meets a wide range of accounting requirements while also providing a solid foundation for any organization.
The long-term reliability of handy software is critical in the accounting profession. This is one of the reasons why QuickBooks is used by experts in both small and large businesses.
QuickBooks allows you to manage and evaluate your money while also giving you access to other services. QuickBooks Desktop Hosting guarantees that your accounting software is always ready and accessible when you want it. Whatever your needs are, it provides you with the tools and flexibility you need to manage your accounting data.
If you wonder what Enterprise hosting means, stick thoroughly with this article.
What is QuickBooks Enterprise Hosting, Exactly?
You can gather, track, and analyze your financial data with QuickBooks Enterprise on the cloud, making it easier than ever to access the information you need, when you need it.
QuickBooks corporate Hosting enables you to access your accounting data from any computer with an internet connection, making it ideal for businesses with remote staff. The hosting option allows you to save data files on a secure and reliable server, removing the chance of data loss or damage, especially critical for small firms that rely on data to make product and service decisions and do not want to risk losing data that might jeopardize their ability to function.
QuickBooks Enterprise hosting aims to transform the desktop-based application into a more powerful, efficient cloud accounting platform, allowing users to access their software and data from any location and at any time.
This is especially critical for small firms that rely on data to make product and service decisions and do not want to risk losing data that might jeopardize their ability to function.
Most businesses rely on QuickBooks for accounting because of its accuracy and convenience of use. Intuit's core accounting software is gaining popularity, and ongoing revisions make it a more effective solution for small and medium-sized enterprises.
Switching to QuickBooks Enterprise hosting will help you to operate more effectively and interact with your team members in real-time if you wish to work remotely.
What Should You Keep in Mind When Hosting QuickBooks Enterprise Hosting?
Keep in mind:
A 24/Hour Network monitoring.
A good supportive Anti-malware.
Data Encryption.
Two-Factor Authentication is also required.
Automatic Data Backup is extremely necessary.
Multi-layer Firewall is also one to keep in mind.
How Can One Host QuickBooks?
To carry forward this concerned process, let us look into the following steps:
For the foremost step, Configuration kicks in for the very first.
After configuration sets in, then Accessibility comes into place.
Accessibility opens doors to Security.
Security then holds a connection to Connectivity.
The connectivity then offers space for Compatibility.
For hosting purposes, Purchase and share a QuickBooks license with your hosting provider.
The programme will be installed and configured on the host's virtual platform. For secure access, security mechanisms such as multi-factor authentication and end-to-end encryption will be provided.
Also, Remote Desktop Access will be provided to you. This allows you and your team to use any laptop, desktop, tablet, or Smartphone running any operating system, including iOS, macOS, Windows, and Android, to access the programme from anywhere.
You may also utilize the remote desktop to access, collaborate, work, and share data with other authorized users.
All these connections are a perfect way to host QuickBooks.
Generally, the Following Mentioned QuickBooks Desktop can be Hosted in the Cloud:
QuickBooks Pro
QuickBooks Premier
QuickBooks Enterprise
QuickBooks Accountant
QuickBooks POS Hosting
QuickBooks Enterprise:
Hosting QuickBooks Enterprise has several benefits, including round-the-clock assistance. QuickBooks Enterprise has all of the features of QuickBooks Pro + Premier, as well as advanced reporting, fixed asset management, and an accounting toolbox.
After the fulfilling information regarding QuickBooks Enterprise Hosting. Now let us move forward with some more intricating details about Enterprise hosting and the advantages it brings along.
What makes QuickBooks Enterprise Hosting distinct from QuickBooks Enterprise Desktop and Online?
| | |
| --- | --- |
| QuickBooks Enterprise Hosting | QuickBooks Enterprise Desktop & Online |
| 1. QuickBooks Enterprise hosting, Is hosted on the cloud and can be used over the internet without any complications. | 1. QuickBooks Enterprise Desktop & Online, Is installed on your desktop and can be accessed locally. |
| 2. This hosting version usually allows access to 40 users at a particular given time frame. | 2. Enterprise Desktop and Online allows Only 10 users to access at a given time frame. |
| 3. With this version, Hosting services handle maintenance | 3. Maintenance is carried out by the users, in QuickBooks Enterprise Desktop & Online. |
Pricing and Plans for QuickBooks Enterprise Hosting
Well, if you are curious to know the concerned pricing plans for QuickBooks Enterprise Hosting, this article will end your confusion at its best.
QuickBooks Enterprise hosting prices are provided below for one, three, five, and ten users.
If you wish to incorporate more than ten people, contact the service provider to find out how much it will cost.
The Pricing Plans are as Follows:
A. Standard Plan 1:
Standard plan 1 comprises one to five users at a given time or individually as well. The costing plan can range from $33 per user/per month. And it does come along with a 5GB/ per user storage facility.
B. Standard Plan 2:
Standard plan 2 comprises more than five users at a given time or individually as well. The costing plan can range from $30 per user/per month. And it also comes along with a 5GB/ per user storage facility.
If you want to include more than 10 people, contact the service provider to determine the fee.
If there is a question that's up in your mind about the supported add-ons for QuickBooks Enterprise hosting, let's dig deeper, for the correct information.
QuickBooks Enterprise Hosting Add-Ons that are Supported
You may combine the following QuickBooks Enterprise Hosting Add-ons for fruitful results:
Fishbowl Inventory
LeanLaw
Method CRM
ACCtivate
Adobe Acrobat
Bill & SmartPayVault
Expensify
DocuSign
SalesForce
Qvinci
The above-mentioned are the important add-ons.
Advantages of QuickBooks Enterprise Hosting
A. Scalability:
When using QuickBooks Enterprise to access your files in the cloud, you may scale down or up as needed. You may simply ask the service provider to scale the service. This helps you to better manage your workload. In actuality, the pay-as-you-go option allows you to pay for just the resources you use, as well as the number of hours you utilize them.
B. Improved Management in relation to Finance:
With QuickBooks Enterprise hosting, you can view all of your income and bank transactions in one place. Use this feature to keep track of expenses, pay bills automatically, download debit and credit card transactions, and prepare for tax season.
C. Remote Approach:
Remote Access Hosting Accounting software in the cloud enables you to access your applications and data from any internet-connected device, anywhere in the world. Given that the world is still recovering from a virus that rendered everyone paralyzed, the ability to utilize work equipment remotely is a great advantage.
D. Better Data Security:
QuickBooks Enterprise Hosting safeguards your files and data against cyber attacks. It makes use of security features such as two-factor authentication and data encryption. Your data is automatically backed up at regular intervals, reducing its vulnerability to theft.
E. Boost in Productivity:
It helps to Increase productivity by letting many individuals in different places manage inventory, make payments, and update your records simultaneously. Also, helps you decide what is ideal for your company by offering options such as integrations with Microsoft Office and Google Chrome, as well as packages to connect additional 200+ programmes to truly personalize your workspace.
The following benefits can alter any confusion which arises in your mind before switching to QuickBooks Enterprise Hosting. All the advantages prove their own specific functions that work and help out in unique ways with excessive support.
The above-presented information has effectively guided you through the entire concept of QuickBooks Enterprise Hosting. All the optimum advantages and their unique and individual features are listed in this article.
All required actions are supplied, as well as the whole step-by-step approach guide. The article covers all the required information for a detailed deeply involved information outlook. Follow this article to avoid any unnecessary errors.
If you are still facing any issues or have any doubts concerning the above-listed information you can connect with helpdesk 💁.
Accounting Professionals, CPA, Enterprises, Owners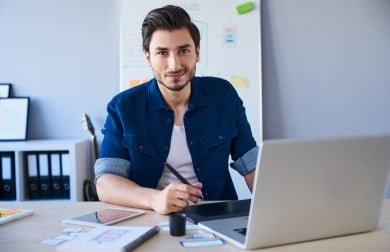 Looking for a professional expert to get the right assistance for your problems? Here, we have a team of professional and experienced team members to fix your technical, functional, data transfer, installation, update, upgrade, or data migrations errors. We are here at Dancing Numbers available to assist you with all your queries. To fix these queries you can get in touch with us via a toll-free number
+1-800-596-0806 or chat with experts.
---
Is it Possible to host QuickBooks Enterprise on the Cloud and How?
The answer to this question is a big fat Yes. For hosting purposes follow along with the listed steps:
First, choose and make up your mind about the plan you need.
Second, Next Purchase a QuickBooks license and share it with the cloud hosting service provider of your choice.
Third, proceed to configure the cloud depending on storage needs, RAM, and the number of users.
Is there a Requirement for a Server for QuickBooks Enterprise Hosting?
For the correct answer to this question, one needs to first determine if there is a need for several users to access your Enterprise data file from the same or other locations.
Is it Possible to Migrate Data to QuickBooks Desktop Enterprise?
Yes, it is possible to do so. You may import data from other financial software into QuickBooks if the application allows you to export it to a spreadsheet or text file. Import lists that correspond to QuickBooks lists, budgets, and individual transactions.