QuickBooks Desktop and QuickBooks cloud hosting are two different environments that offer the same accounting tools and user interface. However, they differ in many other aspects: accessibility, reliability and security. To decide among the two platforms, you only need to assess the extra costs that come with hosting QuickBooks desktop and the benefits that are associated with those costs.
In this article, you'll learn more about the differences between QuickBooks Desktop and QuickBooks Cloud Hosting.
QuickBooks Desktop
It is simple accounting software that you can install on your desktop. You can choose specific versions and editions that differ on the basis of cost and features available.
Unlike QuickBooks online, QuickBooks desktop is a native application that you install on your system. You don't access it via a web browser, but directly from windows. This offers better performance, as you don't have to rely on your network for processing of data.
Features of QuickBooks Desktop
Because there are multiple versions and editions of this software, features differ in each one. However, here are some of the most common and most popular features available in QuickBooks Desktop:
1. Invoicing
You can create an invoice and send it directly to your customers. On the invoice, you can mention every detail about the purchase including the product name, quantity and price. You can also include a payment link that can be used for making a payment online by the customer.
2. Chart of Accounts
When it comes to financial data, organizing becomes essential. You don't want a list of uncategorized data for creating reports. So you can create individual accounts that keep track of transactions of a particular type.
The Chart of Accounts in QuickBooks Desktop provides a complete map of all your accounting data. So you can easily navigate around your accounting data and work efficiently.
3. Reporting
Having data isn't enough? You need valuable insights from this data. Because of the reporting feature in QuickBooks, you don't have to rely on third party software. You can use the inbuilt reports and templates to analyze your accounting data and create visualized reports to quickly capture insights. These reports can be exported and shared via email.
4. Payroll Service
You can subscribe to Payroll Service and Activate it in QuickBooks Desktop. Once activated, it'll enable you to store employee information and make payments directly through QuickBooks. Setting up a paycheck deposit may take some time but it increases your efficiency by a lot.
Payroll service also enables you to file taxes online. With the data that you collected in your accounting software, you can easily fill tax forms online and file your taxes.
5. Inventory
Users of QuickBooks Desktop Enterprise can even manage inventory using QuickBooks desktop. This is great for anyone who's working in the retail sector. Simply scan the products with the barcode scanner to record their information and quantity. When you are running low on the product, QuickBooks will warn you automatically.
QuickBooks Cloud Hosting
Let's come to the cloud hosted QuickBooks Desktop. You'll receive all the features of QuickBooks desktop, but you'll also get additional benefits that are associated with cloud hosting.
Let's look at these to get an overall idea of the functionality that cloud computing can add to QuickBooks:
Anytime, Anywhere Access
As the software is installed on the server, you can access it from any machine if you have the correct authentication. With the right software, you can also access the files from any device. So you need to find the right cloud hosting service that helps you with it.
Reliability
Preserving your data is essential because we're talking about financial data of your company. Since you don't want to lose it, you should create regular backups. But where are you going to save these backups?
This is where cloud hosting can significantly help you out. You can create automatic backups in QuickBooks and store those backups on different servers. This way, you always have a backup copy even if something goes wrong with the main server.
Security
A desktop isn't as secure as a server. You can implement multiple authentication levels on the server and then restrict user access in QuickBooks desktop to enhance security for your accounting data.
And you won't lose your data even if the main server fails because cloud providers use web redundancy to create multiple copies of your server so that even if one of the servers is down, the others can give you quick access to your data.
QuickBooks Cloud Hosting Options
Even when you want to host your accounting software and data, you need to choose the model of cloud hosting that you want to use. The models include:
Private: this offers more control as you own the entire infrastructure, but the cost of acquisition is completely borne by you. And you also require a whole team to manage your hosting infrastructure.

Managed Hosting: managed private hosting can be a better option for people who want access to a secure and separate server but don't wish to hire a team to manage and configure the server. The software and hardware part is completely managed by the private hosting provider.

Public: this offers more affordability because the hardware is shared by multiple users. Even though this reduces the control that you have, you can get performance akin to that of a private cloud. However, it isn't a great idea to host your sensitive information on public cloud servers.
Hybrid: it combines the benefits of both private and public cloud hosting. So you can save sensitive and workload heavy data and tasks to the private server, and everything else to the public server.
When you're choosing among these options, you need to look at the bigger picture and see the long term cost and benefit analysis. For some organizations, while private hosting is costly in the short term, public cloud hosting can be substantially more expensive in the long term.
Scalable
Instead of acquiring more hardware by paying money upfront, you can pay a monthly subscription fee and scale resource requirements according to the size of the company file and the processes that you're running on the server. Overall, it is easier to scale resources when you're on a cloud hosting server.
QuickBooks Desktop vs QuickBooks Hosting vs QuickBooks Online
To get the most out of your investment, you can also look at QuickBooks online as a third option available to you.
Between QuickBooks desktop and QuickBooks online, the main differences come on the basis of cost, speed and features.
While the desktop software is faster, the online version provides better accessibility at a more affordable price. The web version also requires no installation of updates and upgrades because it is a web based application.
Read More About: QuickBooks Cloud Hosting vs QuickBooks Online.
Cloud computing is a great way to enhance the features of any desktop software. To add features to QuickBooks Desktop, you can use QuickBooks cloud hosting and avail benefits including accessibility, enhanced security and reliability. The cloud environment can scale according to the current resource requirement. And if you go for a metered connection, then you only have to pay for what you use.
Accounting Professionals, CPA, Enterprises, Owners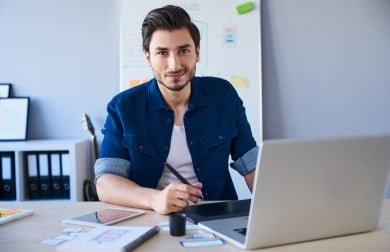 Looking for a professional expert to get the right assistance for your problems? Here, we have a team of professional and experienced team members to fix your technical, functional, data transfer, installation, update, upgrade, or data migrations errors. We are here at Dancing Numbers available to assist you with all your queries. To fix these queries you can get in touch with us via a toll-free number
+1-800-596-0806 or chat with experts.
---
Is QuickBooks Cloud Hosting Faster than QuickBooks Desktop?
Whenever you store software on the desktop, it generally performs better if it has enough resources to work with. QuickBooks cloud hosting has great performance but relies heavily on your connection.
So if your connection is too slow, then you won't get the type of performance you're hoping for. Overall, if you're investing in QuickBooks cloud hosting, you'll get similar performance to that of QuickBooks desktop, but with more benefits that belong to cloud hosting.
Is Security Better in QuickBooks Desktop?
No. Security is of course better in QuickBooks cloud hosting because you can set up additional authentication steps to access the server. So every user will require server authentication details to even access the accounting software.
Further, cloud hosting provides security from abrupt data loss because of hardware failure. Let's say one of the servers fails. Even then, your company files and software is replicated on another server and still available. However, if the same happens on the desktop, then you lose your data forever.
Which is more costly, QuickBooks Desktop vs QuickBooks Cloud Hosting?
QuickBooks cloud hosting is more expensive because it comes at an additional cost of hosting your data and software on a server. The server can be public, private or hybrid. Depending on the acquisition cost or the subscription fee, the cost of hosting QuickBooks can vary a lot.
However, with QuickBooks Desktop, you only have to pay for the product. You've two options when it comes to this. You can purchase either a subscription or a onetime license. The one time license doesn't give you access to upgrades, unlike subsection that makes all upgrades available but that you need to pay every year.