If you're looking to make your data available anytime, anywhere, and require multi-user access, then both QuickBooks cloud hosting and QuickBooks online are great options. But both of these come with different sets of functionalities that you may be looking for in particular.
In this post, we'll look at the difference between QuickBooks cloud hosting and QuickBooks Online.
QuickBooks Online
Let's get started with QuickBooks online because it is easier to understand. This is a web application that you can access through your browser or through the mobile application. So you can access your accounting software from any device.
The user interface and functionality of QuickBooks online differs completely from QuickBooks Desktop, so users need to choose according to their requirement.
Cost Effective
QuickBooks online is quite cost effective. Because there are multiple plans available, users can choose the one that meets their requirements.
Latest Versions
While you've to regularly install updates on QuickBooks Desktop and upgrade it every year, you don't have to do any such thing with QuickBooks online, as it is a web based application.
Easy Scalability
You can not only acquire more resources whenever required but also upgrade your plan for more functionality. You can even downgrade your plans, something that you cannot do in QuickBooks desktop. So you definitely have a great degree of flexibility.
QuickBooks Cloud Hosting
QuickBooks Cloud Hosting is nothing but QuickBooks desktop hosted on a cloud. By saving the software on a remote server, you can enable a lot of functionality that's absent from QuickBooks desktop.
Let's look at some of these features in more details:
Anytime, Anywhere Access
Like QuickBooks online, QuickBooks cloud hosting has all the data stored on a remote server. So if you can access the server with a software or application, then you can get anytime, anywhere access to both your accounting software and your accounting data.
Power of QuickBooks Desktop
Because you host QuickBooks Desktop on the cloud, you get the complete functionality and feature set of QuickBooks desktop along with the performance that you get on windows. Web applications have limited processing speed because they're accessed through a browser and require good connection speed.
Ownership of Data
If you want better security because of the sensitiveness of the data, you can host QuickBooks Desktop on a private cloud. Your on-premise private cloud hosting infrastructure can be used to host both the software and the data. So instead of saving the data on a server owned by a third party, you can host it on your own hardware.
Cost Efficiency
Your service provider can measure the amount of computing resources that you're using and charge you for only the resources that you've used. This way, you only pay for what you use. Further, you can optimize your cost to fit your budget.
Scalability
Whenever you think you need more system resources to process or store more data, you can acquire the resources instantly from the service provider.
Security and Reliability
Redundancy, a concept in cloud computing, helps you with keeping reliable backup of your data. Instead of storing your data on a single server, the service provider saves it on multiple servers so that a single server going down doesn't interrupt your work. And even if a server fails, your data is available on other servers. So you don't have to worry about losing your data in any case.
Hosting Options
Cloud hosting has a variety of models that can be used individually or in combination with each other to meet dynamic and personal user demands.
Read more about Private, Public and Hybrid cloud hosting.
Both QuickBooks cloud hosting and online are great solutions for organizations. While startups and lean organizations can go for the online version of this accounting software, the large organizations that require more functionality and better performance can go for hosting the desktop version.
Accounting Professionals, CPA, Enterprises, Owners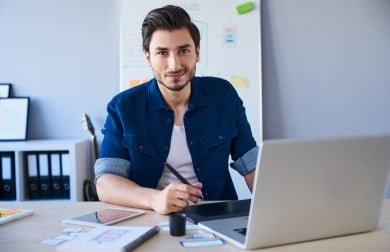 Looking for a professional expert to get the right assistance for your problems? Here, we have a team of professional and experienced team members to fix your technical, functional, data transfer, installation, update, upgrade, or data migrations errors. We are here at Dancing Numbers available to assist you with all your queries. To fix these queries you can get in touch with us via a toll-free number
+1-800-596-0806 or chat with experts.
---
Can I Host QuickBooks online?
QuickBooks online is a web based application that's already hosted on the web. You don't have to worry about hosting it, as you can access it from any web browser. And they also have applications for your mobile phone. If you want to host QuickBooks desktop, then that's a whole other deal. It's just as simple. All you need to decide is the cloud model that you wish to use to host your software and accounting data.
QuickBooks Desktop vs QuickBooks Cloud Hosting. Which one is better?
It's the same as a cloud hosted QuickBooks Desktop. All you're doing is installing QuickBooks desktop on a server and saving your company file on the same or different server. This way, you can get all the amazing benefits offered by cloud computing while enjoying the performance of QuickBooks Desktop.
Is QuickBooks Online faster than QuickBooks Cloud Hosting?
The answer to this can be really complicated. A lot depends on your network speed. When you go for QuickBooks online, you know that Intuit will manage and configure your server, so you don't have to worry about anything.
But if you choose to host on a public or private server, then a lot will depend on the setup and services offered by your service provider. But QuickBooks desktop when hosted on a good cloud server can outperform its online counterpart any day. Because it has great processing tools and features, the desktop version will do great with huge amounts of data.