Learn about QuickBooks Paypal Integration: How to connect your QuickBooks to Paypal.
PayPal is a popular payment gateway application for millions of users around the globe that use it nearly every day. It is the best means to send or receive money nationwide & even globally from clients, customers, merchants, and family members. But PayPal is crucial for the merchants who operate businesses or businesses overseas. The Sync with PayPal free app automatically imports your PayPal sales transactions, fees, taxes, and discounts into your QuickBooks.
Save Time, Reduce Errors, and Improve Accuracy
Dancing Numbers helps small businesses, entrepreneurs, and CPAs to do smart transferring of data to and from QuickBooks Desktop. Utilize import, export, and delete services of Dancing Numbers software.
The QuickBooks PayPal app makes it simple to accept payments with PayPal. You can get online payments via debit card, credit card, or PayPal and access reduced card payment fees.
It has been observed that PayPal has more than 100+ million active & registered user accounts. Furthermore, it lets the users send or receive payments in more than 200 currencies in 200 marketplaces globally.
QuickBooks is a package of accounting services in the form of software & provides numerous other online solutions. This software can establish connectivity to integrate with tons of web-based applications.
This integration lets you retrieve any balance affecting transactions you have in your PayPal and present them in your QuickBooks banking tab. You can then efficiently edit, categorize and match transactions to ensure your books are accurate and up to date.
Your PayPal transactions, including sales, purchases, fees, and transfers, are sent to QuickBooks for review. Once connected, you will be able to review your transactions and add them to your books just like a bank. PayPal fees will be counted as a separate expense account, so you can save your time and no longer enter them manually. And, while creating reports, you'll have better insights into how your company is doing.
What Features Does the QuickBooks PayPal Integration Offer?
Business owners may simply figure out the gross sales and net sales with the QuickBooks PayPal integration. You can have a look at each of the transactions plus the PayPal fees that are occurring.
Some of the expected features are:
The fees are recorded in a separate account. There is no need to manually enter the fees because this is completely automated.
Like a bank, the integration permits you to review and confirm transactions before adding them to the books of accounts.
Through PayPal, information about the product and the customer is automatically recorded in the sales receipt so that you can view the details if needed.
Advantages of QuickBooks PayPal Integration
It offers a handy and straightforward way for customers to pay instantly. You can send invoices online from QuickBooks with a "Pay Now" option that enables customers to directly make an online payment via card or bank transfer, using their PayPal business account.
It lets you reduce manual entry, and the payments are automatically recorded in QuickBooks. Accept Payments with PayPal is fully integrated with QuickBooks, which means that all payments obtained for your QuickBooks invoices, and associated PayPal transaction fees, are automatically recorded into an account of your choosing.
It lets you save even more time on your accounting. Accept Payments with PayPal ensures your QuickBooks invoice payments and transactions fees are recorded and categorized automatically to your books. There is no need for manual entry.
You will get paid two times faster and improve cash flow. Your client receives their invoice as soon as the job is done, and payments can be made straight away.
How to Integrate PayPal with QuickBooks?
If you want to integrate QuickBooks Online with PayPal, you can run into a variety of applications. You can choose to sync the two using the QuickBooks PayPal application, which will make it easier for you to accept payments. With the help of synchronization made through the Connect to PayPal app, it can help you accurately handle the transactions. Other than this, the PayPal app enables you to manage your money in a proper way.
Method 1: Use QuickBooks PayPal App
When receiving customers online payments, the QuickBooks PayPal application can be a huge help. This application is also known as Accept Card Payments with PayPal as it enables QuickBooks Online and PayPal integration. You must first log in to your QuickBooks Online account before adding up the app to perform the same. The software must be accessible in order to sync with the other platform.
First, you have to sign in to QuickBooks Online.
In case you are not having an account then you have to create an account by simply tapping on the Sign Up option.
After reaching the QuickBooks Online window, "Accept Card Payments with PayPal App" you have to add. In case you don't get this feature in your software then you have to update your software.
If you want to connect to the PayPal account then you have to give access to QuickBooks.
Check the email that you have provided as you have to verify the mail that has been sent to you.
After integrating both, you can create and send an invoice. Whenever you are going to create an invoice, always remember to mark the checkbox "Accept Card Payments with PayPal".
Method 2: by Connecting to PayPal App
Connect to PayPal is an application that enables users to make changes in the transactions made through this online payment processor. After the QuickBooks Online PayPal integration has been completed, you can categorize, edit, or customize them to suit your needs. To integrate both of them you have to link the accounting software by using the PayPal app and for sales data switch on the Auto-sync button.
Know How PayPal Integrates with QuickBooks Online through the App:
In the beginning, after signing in to QuickBooks Online you have to search Connect to PayPal.
Now you can access the app and you can link the processor with software.
Turn on the Auto-Sync option of the sales data.
Before adding them to the books of accounts you have to look at the transactions of Paypal.
After that, you have to reconcile PayPal in QuickBooks.
You can only be sure that both the applications have been properly synced only after the reconciliation process is over.
Method 3: By the PayPal Application
The transactions performed using the payment software is tracked by using the PayPal application. You may integrate PayPal and QuickBooks Online with the help of this app. You must first sign in into your QuickBooks Online account before moving to the Apps tab that is present in the menu. Fill out PayPal in the search bar to continue. Now look for it and download the app.
First, you have to Launch QuickBooks Online. After launching, Log in to your account.
From the menu click on the Apps.
Type Paypal in the search field and find it.
Tap on PayPal among the search results.
Click on Get App Now. Then choose the QuickBooks Online Company option and then click on Allow.
Your account on the payment platform will get connected to QuickBooks Online after clicking that button.
What Benefits Do QuickBooks and PayPal Integration Offer?
Using PayPal with QuickBooks enables automatic spending by business owners. This might be one of the most useful benefits offered to users. After their synchronization, the time you spend handling the vendors and bills on your own will be cleared. Additionally, recurring payments may be set up to pay automatically based on their time.
Not only this, there are various advantages of QuickBooks PayPal integration. Few of them are:
Once you log into your QuickBooks account, you can access the dashboard and go through the business financial information, including the outstanding invoices, expenses, and income.
To know the performance of the firm, reports such as Profit and Loss, Balance Sheet, etc., can be viewed alongside the others.
You can link your bank and credit card accounts to download and automatically categorize your accounts.
How can You Sync and Integrate PayPal with QuickBooks Online?
There are numerous benefits of PayPal, such as it being quick and easy and flexible pay. Follow step-by-step to sync and integrate PayPal with QuickBooks:
Firstly, Open the QuickBooks Online app and then sign in to your account.
Then go to the Apps tab and click on the tab.
In the search bar enter and search PayPal and then select the PayPal app.
No click on the Get App Now.
Then choose the QuickBooks Online Company.
To connect the app with QuickBooks click on the Allow.
Once the steps that are mentioned have been completed, QuickBooks Online will sync with PayPal every 15 minutes and will update any new transactions from PayPal to QuickBooks Online. One more benefit: You will receive a daily summary of integration.
Steps for Importing the PayPal Transactions to QuickBooks Online
Three simple and easy methods exist to import PayPal transactions to QuickBooks:
The user can import accounting product transactions to QuickBooks using an IIF or CSV file.
Use the drag and drop feature of the new PayPal API. You may easily drag the data from PayPal to QuickBooks with the use of this new PayPal API.
You can quickly import transactions to QuickBooks by using the PayPal Bank Feed machine.
1. Mapping and Settings
To make sure the PayPal loan can be mapped from the right account of QuickBooks Online, you will need to see or change it in the program settings. For categories, smart mapping technology is chosen by default that allows users to choose how to create and map PayPal accounts using QuickBooks Online. Advanced QuickBooks users can easily change certain settings easily throughout the setup.
2. Review Your Transactions after Importing
As soon as your transactions import you can easily review them using QuickBooks Online's subsequent tabs. After the installation is complete, QuickBooks Online syncs with PayPal every 15 minutes and updates QuickBooks Online with any new transactions from PayPal. You will get a daily summary detail of the integration process.
Process to Import Paypal Debit Card Transaction to QuickBooks Online
Firstly with the correct username and password sign in to the QuickBooks Online account.
Go to the tab of Apps and click on Allow to sync with the PayPal app card.
After you will select the setting of the Sync with Paypal app card, on your screen a tab will appear.
Select the Edit option in the app setting.
Always remember that the checkbox is marked for including my PayPal Debit Card transactions at the time of importing.
Boost the Cash Flow and Finances with PayPal Integration and QuickBooks
Stay Organized: Manage the expenses and update the PayPal sales invoices in QuickBooks Online.
Payments Handling: It helps in managing your invoices, billings, and settling your payments.
Pay faster: With the help of PayPal, it sends the invoice from QuickBooks and settles the payment.
Save time: In less time it imports the transaction data such as expenses, sales, discounts, GST, and fees by PayPal account and saves time.
In the last PCI Compliant: At Intuit, directions will be provided to you related to your business and your customers.
Stay Organized: In QuickBooks Online update the PayPal sales invoices and manage the expenses.
How can You Reconcile PayPal Account in QuickBooks and QuickBooks Online?
Use the Reports menu to compare your information from PayPal to your QuickBooks. You can reconcile your account on the payment processing platform with the help of this menu and can also select Find Report by Name. You can get Reconciliation Reports using this option. The remaining procedures can be taken after checking these reports.
To better understand how to reconcile Paypal in QuickBooks, a few steps are mentioned below:
If you want to access Reports in QuickBooks
The following field has to be viewed:
Now you have to mention Reconciliation Reports in the field
After hitting the dropdown symbol you have to choose Account
Click on Report Period and the period should be set on All Dates
You will see an arrow near the visible year that has to be pushed
Now use the link for View Report
Steps to Reconcile PayPal in QuickBooks Online
You must access undeposited funds in addition to adding the bank deposit in order to reconcile your PayPal account in QuickBooks Online. You can do this by choosing PayPal's Undeposited Funds option. After that, you can begin entering your PayPal-related payments. After recording and entering, the negative deposits will be included for reconciliation.
Log in to your accounts by opening PayPal
Use Undeposited Funds by entering your payments on PayPal
After that, in PayPal, the bank deposit has to be recorded
Payment can be selected from Undeposited Funds
Then go Add New Deposits
With the help of this option, negative deposits have to be recorded
By following these above steps your PayPal account will be reconciled with your QuickBooks Online account.
In the above article, QuickBooks Paypal Integration, Integrating PayPal with QuickBooks Online, Reconciling Paypal Account is included. You can solve your issues related to them as in the above article all the necessary points are mentioned. In any case, if your problem is still unsolved then you can connect with Dancing Numbers experts team as they are available for you round the clock.
Accounting Professionals, CPA, Enterprises, Owners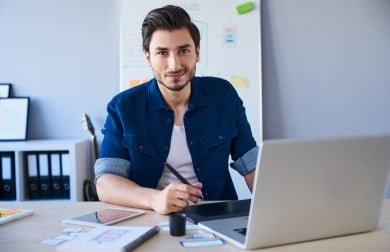 Looking for a professional expert to get the right assistance for your problems? Here, we have a team of professional and experienced team members to fix your technical, functional, data transfer, installation, update, upgrade, or data migrations errors. We are here at Dancing Numbers available to assist you with all your queries. To fix these queries you can get in touch with us via a toll-free number
+1-800-596-0806 or chat with experts.
---
---
Frequently Asked Questions
How does PayPal Work with QuickBooks?
With simplified payments and lower costs, invoices can be paid quickly. Accepting PayPal payments is simple with the QuickBooks PayPal app. Access lower card payment fees by accepting online payments made with a credit card, debit card, or PayPal. PayPal app payments.
What Type of Account should PayPal be in QuickBooks?
In case you are having PayPal then you should have your own bank account. It permits you to track transfer fees in QuickBooks, PayPal is suitable but having a business account is not cheap using any and all means for businesses to have.
How can I Record a PayPal Refund in QuickBooks?
Paypal refund transaction in QuickBooks desktop: First, click on "Customers" at the top menu bar. Then, Click on Create Credit Refunds/Memos. Now, From the "Customer": drop-down, choose the appropriate Customer. Then, Enter the returned items in the line item area, and then select Save & Close.
How do Accept Card Payments with PayPal app work?
Connecting the Accept Card Payments with the PayPal app is easy, quick, and secure. The PayPal app enables you to send invoices with a 'Pay now' button, so your customers can make online payments using PayPal, MasterCard, Visa, or American Express. You'll receive payments in your PayPal account, and the accounting will be done in QuickBooks Online.
How much do the Accept Card Payments with the PayPal app cost?
The PayPal app is free to download and use. You will need a UK QuickBooks Online account and a UK PayPal business account to use the app. PayPal merchant transaction fees apply for receiving online payments.
Can I connect more than one PayPal account to QuickBooks Online?
Yes, you can connect more than one PayPal account to QuickBooks Online. PayPal app supports the connection of multiple PayPal accounts to QuickBooks Online.
How do I Reconcile a PayPal Account in QuickBooks?
First, get a copy of your PayPal bank statement, then check the last statement beginning balance, and ending date. The statement must start on the day after your previous reconciliation. Next, the beginning balance in QuickBooks should match the one on your bank statement.
How can I Post a PayPal Transaction in QuickBooks?
QuickBooks enables a transfer between balance sheet accounts without having to use the general journal.
To make a transfer, you need to go to "Banking" and then "Transfer Funds." Now, choose the correct date, amount, the PayPal account as the "From" and your bank account as the "To;" hit "Save," and you are done.
How can I Import PayPal Transactions into QuickBooks online?
First, log in to your QuickBooks Online. Then, select Apps from the left menu. Now, Select My Apps at the top and Locate the Sync with a PayPal app card. Then, Choose Settings on the Sync with a PayPal app card. A new tab will open. Now, select "Run" in the "Manual Import" section. Then, enter the desired date range, then snap on the "Run".