QuickBooks is a set of software that maintains accounting related activities and offer many other online solutions and PayPal online transaction is one of them. PayPal is an e-commerce business allowing payments and money transfer that can be made via the Internet for a fee purpose. Steps to import paypal transactions into QuickBooks.
Save Time, Reduce Errors, and Improve Accuracy
Dancing Numbers helps small businesses, entrepreneurs, and CPAs to do smart transferring of data to and from QuickBooks Desktop. Utilize import, export, and delete services of Dancing Numbers software.
The manual recording of PayPal transactions in QuickBooks may not be an option depending on the amount of PayPal transactions you have. One method of manually tracking a PayPal transaction would be to create an invoice for each sale and record the payment individually. Luckily, you can export the PayPal activity to an Intuit Interchange Format (.iif) file and import PayPal transactions into QuickBooks with ease.
Setting up QuickBooks to Import from PayPal
In order to set up QuickBooks in preparation for the .iif import:
The very first, create a new Bank account in QuickBooks named "PayPal Account"
Next, create an Expense account named "PayPal Fees"
After that, create an Income account named "PayPal Sales"
Using the .IIF File
PayPal does both activities; it adds to your PayPal account balance as well as subtracts funds from it. Payments from customers increase your balance and your balance declines with PayPal fees. The changes in your balance are reported in a single income account when you import the operation using the .iif and the falls in your balance are reported in a single expense account.
QuickBooks should seek to align customer names that are being imported with current customer names in QuickBooks during the import process. If doesn't match? Then it found the name of the client that will be added to the Other Names List.
📣 Important Note: Always Create a Backup of Your QuickBooks Company File before Importing .IIF File.
Download Your .IIF from PayPal
Follow the procedures step by steps in order to download your .iif file from PayPal:
Initially, login into your PayPal account
Next, go to My Account tab and then History
Within the same, you have select the Download History
Now, select the date range
Select QuickBooks .iif file for download within File Types
After that, hit the Download History
Enter account names (if asked) and make it should be exactly the same as they appear in your company's Chart of Accounts (COA)

PayPal Account name
Other Expenses Account name

Make sure the expense account being used is not a sub-account of another expense account or when it is imported into QuickBooks then it will be converted into a bank account.
If PayPal transactions pay Accounts Payable balances, you can enter the name of your Payable Account here, but the names of the Vendor in PayPal must match the names in QuickBooks.

Other Income Account name

Make sure the income account being used is not a sub-account of another income account because when it is deposited into QuickBooks then it will be converted into a bank account.
If PayPal transactions pay account receivables, you can enter your account receivables name here, but the names of the customers in PayPal must suit the names in QuickBooks.
Note: You will have to fill in all the boxes, or you will receive a PayPal message stating that:- To access your file, you must complete the above fields.

Once you're done with the above steps then save .IIF file on your desktop
After that, go to QuickBooks File menu and select Utilities then Import and then IIF Files
Click on the IIF file that is located on your desktop
At last, hit the Open button.
Once this process completes and you receive a "Completed" message that means import PayPal transactions into QuickBooks have been successfully completed.
Read More: Reconcile PayPal Transactions to QuickBooks Online
List of PayPal Transactions that cannot be Imported
You cannot import PayPal transactions into QuickBooks that are listed below:
Canceled
Partially refunded
Paid
Pending
Removed
Refunded
The Following Types of the Transaction also Can't be Imported
Additionally, you can't import PayPal transactions into QuickBooks that are listed below:
Withdraw funds to a bank account
Canceled fee
Add funds from a bank account
Canceled transfer
Refund
Import PayPal Transactions into QuickBooks using the CSV File
If you want to manually enter the transactions that you didn't import using the above method then you need to export your PayPal history into a CSV file. Also, sort out the file to indicate the transaction that did not import.
Firstly, log in to your PayPal account
Next, go to My Account tab and then select "History"
And then do to the Downloaded History
Now, using the drop-down menu, choose the date range either the last download to present or custom data range After that, select the type of file (it would be comma delimited) and then All Activity
Finally, click on the Download history.
Sometimes, it happens that the transaction history file cannot be downloaded due to its large size. In that condition, PayPal sends you an email that transaction history is getting ready to download.
Accounting Professionals, CPA, Enterprises, Owners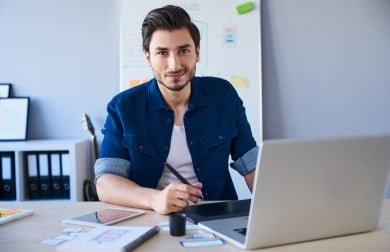 Looking for a professional expert to get the right assistance for your problems? Here, we have a team of professional and experienced team members to fix your technical, functional, data transfer, installation, update, upgrade, or data migrations errors. We are here at Dancing Numbers available to assist you with all your queries. To fix these queries you can get in touch with us via a toll-free number
+1-800-596-0806 or chat with experts.
---