If you are looking for the process steps to import Bank transactions into QuickBooks Desktop, you are at the right place. Importing Bank transactions directly to QuickBooks Desktop will save you from a lot of manual efforts and errors attached there with. You can easily import bank transactions into QuickBooks desktop from excel.
Save Time, Reduce Errors, and Improve Accuracy
Dancing Numbers helps small businesses, entrepreneurs, and CPAs to do smart transferring of data to and from QuickBooks Desktop. Utilize import, export, and delete services of Dancing Numbers software.
You can import bank transactions through the Bank feed feature in QuickBooks. You should go for importing transactions because it will let you process bank and credit card transactions efficiently in a seamless manner and will let you focus on other business-related needs.
Setting up of Bank feeds Account
Step 1. First of all, you need to click on Banking and then go to Bank feeds.
Step 2. In this step, you need to click on 'Set up Bank feeds for an account' and then you should enter your bank's name.
Step 3. After that, you need to go to the 'Link your Accounts' screen and choose the bank account that you wish to add to the QuickBooks.
Step 4. In the last step, you should follow the on-screen instructions and it will lead to the completion of the process.
Import the Bank Transactions with the help of .QBO file
Step 1. First of all, you need to sign in to your bank account and download the transactions as .QBO file.
Step 2. Now you should go to the File menu in your QBDT.
Step 3. In this step, you should click on Utilities > Import and then click again on Web Connect Files. After this, click open the .QBO file that you saved earlier.
Step 4. Choose your Bank account and click on continue. Once you see the dialogue box that tells you that data is successfully read into QuickBooks, you should click on OK.
Step 5. After the fourth step, you can go to the Bank Feeds centre to see the imported transactions.
Accounting Professionals, CPA, Enterprises, Owners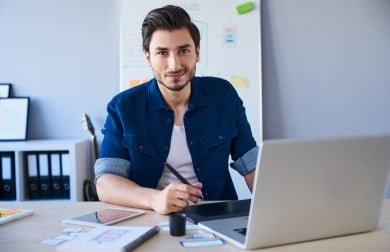 Looking for a professional expert to get the right assistance for your problems? Here, we have a team of professional and experienced team members to fix your technical, functional, data transfer, installation, update, upgrade, or data migrations errors. We are here at Dancing Numbers available to assist you with all your queries. To fix these queries you can get in touch with us via a toll-free number 1800-689-5491 or chat with experts.
---
Can I import Bank Transactions manually in QuickBooks?
You can go to Banking / Transactions menu > click on Link account drop-down and upload the file> browse the file you downloaded from the bank and click on next > choose the bank account in QuickBooks bank account drop-down and click on next. You need to follow the on-screen instructions to match the column on the file with the correct fields on QuickBooks and click on Next and then Let's go.
Can I link my Credit Card to the QuickBooks?
Yes, you can do so by going to the Banking menu > and connect your bank accounts and upload the bank transactions. Once you connect the account the QuickBooks will automatically download and categorize the bank and credit card transactions for you.
What is the Bank Feed Feature QuickBooks Desktop?
The Bank feed feature lets you connect with the financial institution with which you have the bank accounts that you can download the bank transactions and use other online features.
What does manually-added from Bank feeds Denote in QuickBooks Online?
If the transactions are showing under the 'for review' tab on the Banking screen, then they are downloaded from your bank. And if the transactions are showing in the register, it denotes they are manually created.