For a QuickBooks user, it is important to learn how to import bank transactions into QuickBooks Desktop via two methods. The first method is by setting up a direct connection or bank feed between QuickBooks Desktop and your particular bank account. The second method is via WebConnect (.QBO Files) which does not need QuickBooks to use your online bank account.
Save Time, Reduce Errors, and Improve Accuracy
Dancing Numbers helps small businesses, entrepreneurs, and CPAs to do smart transferring of data to and from QuickBooks Desktop. Utilize import, export, and delete services of Dancing Numbers software.
You can import bank transactions through the Bank feed feature in QuickBooks. You should go for importing transactions because it will let you process bank and credit card transactions efficiently in a seamless manner and will let you focus on other business-related needs.
Let us begin by understanding why it is important to import your bank transactions to QuickBooks Desktop.
Why do You need to Import Bank Transactions to QuickBooks Desktop?
Importing bank transactions is considered one of the key features of accounting software. Several banks have online bank features that make it convenient to enable QuickBooks to use your account or export certain transactions which can be imported into your QuickBooks account.
Shifting your bank transactions to QuickBooks assists you in performing a few things such as time-saving, adhering to unwanted expenses, and making your life simple.
In simple terms, importing bank transactions to QuickBooks helps to:
Update books frequently
Save time with the help of the QuickBooks platform
Transform the reconciliation process to make it easy
How You Can Set up the Bank Feeds Account?
To set up the bank feeds account you are required to perform some steps. These steps help you to do the process correctly and conveniently. Here are the steps that you have to follow to do the setup:
Open the QuickBooks Desktop by running it as Administrator
Then click on the Banking menu option
Further, select the option Bank Feeds
Then you have to hit on the option Set up Bank Feeds for an Account
After that, mention the Bank name properly
Click on the Link your Accounts option and it takes you to another screen
Here, select the bank account for which you are doing the setup
Now, do follow the instructed steps shown on your screen one-by-one
When completed you are done setting up the Bank feeds account.
How to Import Bank Transactions to QuickBooks Desktop via Bank Feeds?
Here are the steps to import bank transactions to QuickBooks Desktop through bank feeds:
Step 1: In QuickBooks Set the Bank Feed Mode
Before you begin, make sure that the bank feed mode is fixed to either Express or Advanced mode. Express or Advanced mode are similar, however, Advanced mode provides more options to classify your transactions make sure that you do not choose Register or Classic mode by mistake, since it will not allow you to import your particular transaction to QuickBooks.
In order to set your bank feed preferences:
Press on the Banking menu.
Now choose Bank Feeds.
Now press on the option, Change Bank Feeds Mode
Now, you will be able to witness a pop-up screen. Here it is possible to set your bank feed preferences.
In the Checking menu, ensure that it is either in Express or Advanced mode. As a default setting, QuickBooks Desktop puts it in advanced mode.
Press the blue button for OK to continue.
Step 2: Sign in to Your Bank Account via QuickBooks Desktop
On your QuickBooks Desktop homepage, press on the tab for the Banking menu that is present at the top of the window.
Choose Bank Feeds.
Now press on the tab for Set Up Bank Feed for an Account
A pop-up window will appear prompting you to shut down all the QuickBooks Windows that are open will come up temporarily.
Press Yes to continue.
Step 3: Connect QuickBooks to Your Bank Account
Once you are done with clicking Yes, the bank feed setup window will come up.
From there, you will be required to enter the name of your bank. Linking your bank account to QuickBooks depends from bank to bank, hence it is not possible to include comprehensive guidelines for your bank. You need to abide by the on-screen notifications.
Now a log-in window will appear, asking you to add the bank account log-in credentials you utilize to use your bank account details on the website of your bank.
In case you have not signed up with your bank for online access, it must be done prior to continuing. Now, do as per the prompts while connecting with your bank.
Step 4: Check the Checking Account Register
Prior to importing your transactions, you need to check what is in the checking account register. It will assist you in reviewing if the new transactions are recorded in the register successfully. In order to do it, press on the tab for Use Register that is available in the Banking menu.
Step 5: Import Bank Transaction to QuickBooks
When the bank feed is established, the particular bank transactions will be sent to QuickBooks daily on an automatic basis. One of the key advantages of importing transactions via bank feeds is that importing your files of bank transactions into QuickBooks manually is not needed. As a result, it cuts down efficiency and precision.
Step 6: Check and Handle Transactions in the Banking center
After importing transactions is complete, you will be diverted to the Bank Feeds Center. Here the new transactions will appear in the tab for Transactions Pending for Review. You will witness four categories, namely:
Unrecognized
Recognized,
Adder
Partial
How to Handle Recognized Transactions?
When a bank transaction is the same as the one that is automatically recorded in QuickBooks, it will directly go to the Recognized tab. Hence, it is suggested to always check the details prior to pressing the Confirm button. The Confirm button is present under the Recognized tab, seen on the left side of the window with three drop-downs:
Not a Match: Choose it in case the transaction from your particular bank is not the same as the one with which it has been matched in your QuickBooks. The particular transactions will navigate to the unrecognized tab.
View Details: When you press the button, it will direct you to the actual check. Press Confirm in case it matches with the bank transaction.
Ignore: Press this, in case you do not want to do anything concerning the transaction.
When a recognized transaction is confirmed, it will be added to the account register. Your objective should be to include the three transactions in the particular register.
How to Handle Unrecognized Transactions?
There are some cases where QuickBooks fails to match with a bank transaction that is in your book. In such a scenario, you need to manually check and include it in the account register.
But, before we move further, we need to include extra details with the help of the steps given below:
Press on the option for Add More Details drop-down. It is under the Add button that is seen on the left side of the window.
Once you have clicked on the tab, Add More Details, a screen will come up, asking you to include certain details, such as:

Memo: Specify extra information like the purpose of the particular transaction.
Payee: Type the name of the vendor.
Customer/Job (optional): Allocate to a job or a customer.
Amount: Authenticate that the transaction amount is right.
Date: Type the date when the transaction occurred.
Number (optional): Allocate a special number to your particular transaction.
Account: Allocate the transaction to the right expense account.
Billable: Checkmark the box if you wish to bill a particular transaction to a specific customer.

Now press the blue button for Save and Add to Register. Now it is complete.
Note: All the transactions imported will need to be shifted to the tab for Added to Register. Now, while the checking account register is being checked, you must view the transaction that has just been imported to QuickBooks Desktop. In the particular check register, you will witness a lightning bolt showing that the particular transactions were shifted from your bank.
How to Import Bank Transactions to QuickBooks Desktop via WebConnect (.QBO File)?
Here are the steps to import Bank Transactions to QuickBooks Desktop via WebConnect (.qbo File):
Step 1: First, Download the WebConnect File from Your Particular Bank
You need to sign in to the website of the bank and then download the QuickBooks Online file. Make sure the downloaded file is for the period for which you are importing into QuickBooks. Make sure the file has a .qbo extension.
Step 2: Import the WebConnect File into QuickBooks
In order to import your WebConnect into your QuickBooks.
Press on the Banking menu.
Choose bank Feeds and then select Import Web Connect file.
Choose the .QBO file that has been downloaded from your bank.
Now press Open.
Step 3: Check and Handle Your Transactions in the Banking Center
Your WebConnect file is not shifted to QuickBooks Desktop. You can check and handle your transactions in the banking center exactly like what was done before after transactions are imported via bank feeds.
How Frequent Transactions Should be Imported to QuickBooks Desktop?
The best approach is to import the particular transactions to QuickBooks Desktop at least once every month. However, it is suggested to do it frequently in case you use QuickBooks actively to track your expenses along with bank account balances. Not to mention, you must import your credit card and bank transactions whenever you get a statement but before reconciling the account.
We hope that after reading this article, you will get a comprehensive idea of how to successfully import bank transactions into QuickBooks Desktop. Follow the process and then do it conveniently. Still have any glitches then connect with the Dancing Numbers team. The team members are here to help you 24/7 hours with the best assistance.
Accounting Professionals, CPA, Enterprises, Owners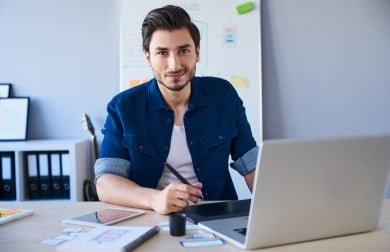 Looking for a professional expert to get the right assistance for your problems? Here, we have a team of professional and experienced team members to fix your technical, functional, data transfer, installation, update, upgrade, or data migrations errors. We are here at Dancing Numbers available to assist you with all your queries. To fix these queries you can get in touch with us via a toll-free number
+1-800-596-0806 or chat with experts.
---
Frequently Asked Questions
How Far Back can Transactions are Imported to QuickBooks?
Several financial institutions enable you to import nearly 90 days of transactions. In case you want to import certain transactions prior to 90 days, then you must seek help from your bank directly.
Are My Bank Details Safe with QuickBooks Desktop?
Yes. Your information is safe with QuickBooks Desktop. QuickBooks uses many layers of storage, and network, along with physical security measures to make sure the banking information is always protected.
What if My Bank Fails to Support WebConnect File Download?
In case WebConnect download is not present, then you must import your transaction via bank feeds. Also, it is possible to manually import transactions in Excel by downloading the QuickBooks Import Excel and Comma Separated Values toolkit.
What if I am Enrolling in a Bank for the first time to Import Bank Transactions into QuickBooks Desktop?
In this case, you have to click on the bank enrollment link. Then apply for the direct connect. Then if it shows that you want any approval from the bank then contact your bank for approval. You can also ask them to get you the sign-in ID and password. After this, sign in to your bank account using that credentials.
How do I get to Know that my Bank Charges any Fee for the Service of Downloading Bank Transactions to Import Bank Transactions into QuickBooks Desktop?
To check that the bank is charging a fee or giving free service, implement the steps below:
In QuickBooks, click on the Banking menu option
Further, Choose the Bank Feeds option
Now, click on the Setup Bank Feeds for the account
You have to mention the bank name in the field Enter your Bank's name
Choose the correct bank and it shows you the information if any it charges any fee.
Is there Anything that I have to do before doing the Process to Import Bank Transactions into QuickBooks Desktop?
While Processing Import Bank Transactions into QuickBooks Desktop can I Download the Transactions again?
No, you cannot download transactions into your QuickBooks account with the same company file. To do this, maybe your bank has to reopen the transactions on their side. This way you can easily download the transactions again.