The majority of the time, QuickBooks customers encounter the problem 'QuickBooks bank feeds not working' while doing any accounting tasks or transactions in QuickBooks. When people get concerned about the bank feeds, they begin looking for the service or remedies to the problem.
Save Time, Reduce Errors, and Improve Accuracy
Dancing Numbers helps small businesses, entrepreneurs, and CPAs to do smart transferring of data to and from QuickBooks Desktop. Utilize import, export, and delete services of Dancing Numbers software.
QuickBooks accounting software has gained popularity as a result of its outstanding features and services. The truth is that it develops the most helpful functionalities that people find appealing. QuickBooks Bank Feeds is another outstanding feature provided by QuickBooks. This function allows you to compute the financial balance in less time while still providing trustworthy data to the framework. QuickBooks Bank feeds also assist certain users in matching with the database that is accessible with the bank and QuickBooks, and if there is any mismatch, it will initiate the creation of a new record.
Bank Feeds are a function that allows you to link your credit cards and bank accounts to your accounting software. It can automatically record transactions in the banking center. However, owing to unforeseen circumstances, the QuickBooks bank feed is not updating. This may occur if your account is on the list of banks that are not supported by the Intuit program.
This issue can be resolved by altering the information of the bank sign-in. To keep the QB software updated, consider changing the account and password. Apart from that, you may try opening the app in incognito mode on your Safari or Windows browser and doing some further actions to resolve the issue when the bank feeds cease.
Like the other issues, customers commonly encounter the issue of the bank feed not working, which typically causes a problem since your QuickBooks account is not immediately updated with the most recent transaction. To address this issue, we are here to assist you with simple procedures that will swiftly eliminate the mistake. Continue reading the text to better grasp the stages.
Reasons for QuickBooks Bank Feeds Not Working Error
When you meet an issue, you constantly strive to find a solution but seldom try to understand the underlying causes. However, keep in mind that the reasons are just as essential as the answer. Because only a reason can provide the remedy to a problem. So, first, let's go over some of the fundamental reasons for this problem. There are four major reasons why your bank feed has stopped operating and retrieving daily transactions from your bank account:
Due to the synchronization difficulties with your QuickBooks program and bank account, you were added.
QuickBooks Stop works with the particular bank, which you have an account in.
The inserted bank server does not reply during synchronization.
You are attempting to obtain transaction data for more than the previous 90 days.
Due to the synchronization issues with QuickBooks accounting software and the specific bank account that has been added.
Your financial institution is experiencing problems, such as pending alerts on your bank feeds.
There is a problem with the FI servers, or the bank information is outdated.
The internet is down.
Your company file has an issue with one or more bank accounts.
QuickBooks does not recognize the file from your bank.
You're using an unsupported version of QuickBooks or an out-of-date version of Internet Explorer.
There may be a bank that the Intuit software does not support.
It is also possible that bank transactions will not be updated in QuickBooks Online.
Your sign-in information may not have been updated.
There may be browser or bank-related difficulties.
The files in these feeds may not have been cleaned.
How to Fix QuickBooks Bank Feeds Not Working?
The QuickBooks bank feeds not working issue may be resolved by upgrading the bank sign-in information. Opening the accounting software in Incognito mode in the browser may also assist you in addressing the issue. You may also try unplugging and rejoining the QB program to resolve the issue.
Solution 1: Updating the Information of Bank Credentials (Sign-in)
When you submit erroneous information in the sign-in page, your QuickBooks bank feeds may cease operating. This may also occur if you have entered incorrect information.
You can resolve this issue by updating your sign-in information. You must navigate to the Banking Center option on the menu. Then choose the Pencil sign and click the Edit Sign-in Info tab. You will see that a prompt for updating the ID and password has appeared. Include all of the necessary information here.
QuickBooks will be launched.
Select the Banking Center option.
In this stage, Select the Pencil symbol.
Select the Edit Sign-in Info button.
A window will popup allowing you to change your User ID and Password.
Fill up the blanks with your information.
Then click Update Sign-in Info.
A dialog box titled Credentials have been Updated will appear on the screen. I am done should appear.
After it is altered, the feeds can be restored.
Solution 2: Open QuickBooks in Incognito Mode
Users on Windows and Mac should ideally use the software through the browser, but if there is a problem with it, you may have complications while working on bank feeds. They may troubleshoot the problem of bank feeds not working in QuickBooks by opening it in incognito mode.
Open Safari and navigate to the New Private window. For Windows users, the Chrome browser may be launched by pressing the File button. Click the New Incognito tab. Now proceed to the accounting software to log in.
Navigate to the Safari web browser.
Select New Private Window.
Tap File on your Chrome browser.
Tap New Incognito Window now.
The QuickBooks account must be logged in.
Next, check to see if QuickBooks bank feed has been updated.
If it hasn't been changed, make the necessary changes. The bank feeds not working in QuickBooks issue has now been resolved.
Solution 3: Disconnect and Reconnect the Bank Account
A problem with your bank account may arise, causing a stumbling block while working on the feeds. They may quit working. So, unplug it for a while and then reconnect it. To begin this troubleshooting procedure, check that the account has been disconnected via Banking. You may reconnect it again by returning to this menu and entering the details to sign in.
The solution for QuickBooks bank feeds that have stopped functioning is detailed below:
Start the QuickBooks application.
Then, Choose Banking.
Select the Edit option.
Now you have to select Edit Account Info from the drop-down menu.
Mark the Disconnect this Account checkbox.
In this stage, Press the Save and Close button.
Sign in to the bank account to reconnect it.
A URL address at the top of the screen must be copied.
Go to your QB account.
Navigate to Banking.
Select the Add Account option.
This site address must be put into the Enter Your Bank Name or URL area.
Press the Ok button.
Open the bank feeds again to see whether the bank feeds not working in QuickBooks problem has been resolved.
Solution 4: Clearing of Files of the Bank Feeds
This issue may occur if your bank feeds file has been overburdened with data. In this case, you will need to delete the files before you may use them again. You must log in with your username and password on the bank's website. Then press the Transactions button. Before proceeding, be certain that there are no outstanding notices.
Go to the bank's website.
Sign in with your username and password.
Then look for and choose the Transactions option.
Remove any pending alerts that are accessible there.
The bank account must then be logged out.
Select the browser's icon to open it.
Navigate and select the three vertical dots on the right of screen.
The Browse History and Cache Files option must be found and removed.
You must start the feed. If they begin to work, the QuickBooks bank feeds not working problem will be fixed.
Solution 5: Cleaning Out of Cache Files
Check all of your system's notifications to ensure that there are no alert messages connected to your bank account, then clear the cache files:
Open your bank's official webpage on your PC.
Log in to your account by using your registered username and password.
Then proceed to the transactions.
Check that there are no outstanding alert alerts.
If there is an alert message, address it and proceed.
Now, Log out of your bank account.
To proceed, Launch your PC Browser.
Navigate to the Web Browser's History and cache files. Now, Remove the Cache Files.
Now, try to open the bank feeds in QuickBooks in your system.
If the problem is not solved then you can use the procedures listed below.
Solution 6: Update Your QuickBooks Desktop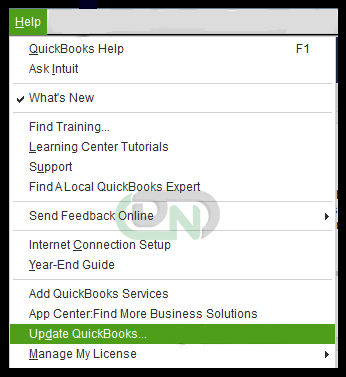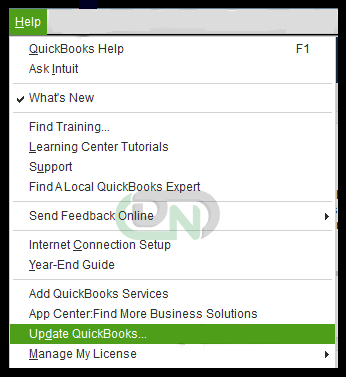 Set up a QuickBooks account.
Navigate to the Help button.
Select Update QuickBooks and click 'Yes' to update automatically.
Finally, click on save and terminate the account.
How to Fix QuickBooks 2016/2017/2018/2019/2020 Bank feeds not Working Error
Issues with bank feeds can cause bugs in QuickBooks year versions from 2016 to 2019. There might have been a problem with the bank's and software's synchronization. The Banking option, as the name implies, provides all bank and account-related information. You can also use this option in order to solve the problem. Following that, the Banks and Credit Cards category will be selected. Select the bank account that you wish to repair.
The QuickBooks 2018, 2017, 2016, or 2019 bank feeds not working problem can be resolved by following these steps:
Log in to the software.
Select the Banking tab.
Next, you have to select the Banks and Credit Cards category from the tab.
Choose the bank account that will be opened.
In this stage, Press the Update button.
Give it some time to update.
Then, Check to see if the bank feed has begun operating.
It is critical to use the bank feeds option to keep your transaction records up to date. However, any connectivity issues between the program and the bank account may result in QuickBooks bank feeds not working. This issue may cause a problem for the user and should be corrected as soon as feasible. The issue can be resolved quickly using the many remedies listed here.
These are the most typical QuickBooks banking issues that most customers encounter while utilizing the Online Banking feature in QB. You may solve the Common QuickBooks bank feed issue using the procedures described above. We've gone over how to fix 'QuickBooks Bank Feeds Not Working' in this post. We hope that this information is useful in resolving this QB Error. Simply follow the step-by-step instructions, and you'll be fine.
All of the options listed above are highly effective and dependable. You can use any of the solutions to resolve the Bank feeds problem in QuickBooks. All you have to do is attentively follow each step. We hope you like this essay; we did our best to present solutions on this blog. Furthermore, if you have any questions about this blog or want assistance in following the method, you may contact us.
However, there may be occasions when you are unable to repair an issue; in this case, we propose contacting our Dancing Numbers specialists via live chat, and they will provide you with the most effective treatments to overcome such QB banking error.
Accounting Professionals, CPA, Enterprises, Owners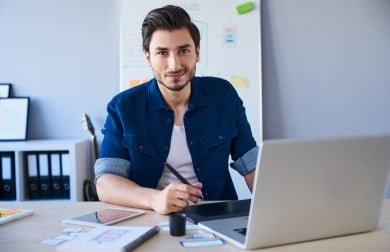 Looking for a professional expert to get the right assistance for your problems? Here, we have a team of professional and experienced team members to fix your technical, functional, data transfer, installation, update, upgrade, or data migrations errors. We are here at Dancing Numbers available to assist you with all your queries. To fix these queries you can get in touch with us via a toll-free number
+1-800-596-0806 or chat with experts.
---
Frequently Asked Questions
Is QuickBooks Bank Feeds Secure?
QuickBooks bank feeds are a safe and secure method to keep track of your transactions. QuickBooks protects your data with many levels of protection, including encryption and fraud detection. QuickBooks also saves your information on a secure server that is not available to the public. Furthermore, QuickBooks requires all users to connect using a username and password that fulfill our stringent security requirements.
How can You Access Bank Feeds in QuickBooks?
You may access your bank feeds by following these steps:
First, Navigate to the Banking menu.
Click on Bank Feeds, then Bank Feeds Center.
Then, open the Match Transactions window.
Scroll down to the Financial Institution option and ensure that the relevant bank account is shown. Once checked, click View.
How can You tell if Your Bank isn't Already Linked to My QuickBooks Account?
If your bank does not display a tile at the top of the window that signifies it is no longer linked to your QuickBooks account.
How Do I Sync My Bank Account With QuickBooks?
Let us look at how:
Go to the Banking menu.
Go to the Banking tab.
Click the Add Account button.
Look for your bank or use the right URL whenever you log in to your bank's website.
Enter your bank's login and password.
Select the kind of account.
Next, choose how far back you wish to retrieve bank transactions.
Finally, click Connect and QuickBooks will match and classify the transactions for you.
How do I Update the Bank Feed in QuickBooks Online?
To address the QBO bank feed not updating, go to the Banking tab, choose the relevant account, and then click Update for a manual refresh. To activate automatic updates, click to Bank Feed Settings and specify the refresh interval.
Why do most users Face this Problem of QuickBooks Bank Feeds not Working?
Most of the users encounter this problem since they fail to update their bank details in their particular QuickBooks account.
How to know if Your Bank is not Yet Connected with a QuickBooks Account?
If your particular bank is not displayed in a tile on the top of the window, it means it is not connected with your particular QuickBooks account.