These days life has become more accessible and easier with great features of accounting software. QuickBooks allows users to easily access all their bank transactions and store them for at least 90 days. By making use of great features, users can download Bank Feed transactions transactions to QuickBooks via WebConnect or DirectConnect. You can also download using CSV import functionality. In this post, we will discuss all the methods one by one so read this post until the end.
Save Time, Reduce Errors, and Improve Accuracy
Dancing Numbers helps small businesses, entrepreneurs, and CPAs to do smart transferring of data to and from QuickBooks Desktop. Utilize import, export, and delete services of Dancing Numbers software.
Why Download Bank Feed Transactions to QuickBooks?
The banking feature lets users connect their bank accounts to QuickBooks so that they can keep track of business income and expenses with much ease. Once the transactions are available in QuickBooks then you need to accept them in your books or balance them with the ones you've made.
Afterward, you must check the balances in your bank account against the balances. It is also suggested that you do this at least once a month in order to prevent long periods of reconciliation at the end of the month.
Important Pointers take into consideration before Downloading the Transactions
There are certain things; you need to take care before moving to the downloading procedure. Few important things are mentioned below. Just have a look:
The very first, you have to take a backup of the company file record before download or import. It can help you later in case you want to use it again if required.
Importing transactions more than once into the corresponding QuickBooks Online organization's folder is difficult. Make sure the budget organization will have the option to "discharge" the exchanges on their side so that QuickBooks can easily import them one again.
If it is possible, you can contact your FI or bank to verify they are capable of doing so.
Only WebConnect records (.QBO) can be put in QuickBooks Desktop at this time. QFX and QIF reports are documents that can't be put in QuickBooks Desktop from Quickens budget information.
Methods to Download Bank Feed Transactions in QuickBooks Desktop
You can download transactions to QuickBooks using two different methods and that includes WebConnect, DirectConnect, and using CSV import. Both WebConnect and DirectConnect let the transaction flow into QuickBooks but if you want to import your transaction then manually you can do it. Let's see one by one method:
Method 1: Using WebConnect
To connect with a bank or financial institution using WebConnect, it is required to have a proper web browser such as Internet Explorer or Google Chrome. Two techniques involved in this method:-
Inside QuickBooks
Initially, open your bank site inside QuickBooks
Next, from the Bank Feeds Center section, choose the appropriate bank
After that, hit the Download Transactions button
At last, the QuickBooks Program window starts and springs up on your bank 's screen. Use your ID and password, or secret word.
Outside QuickBooks
Firstly, access to your site of the bank outside of QuickBooks using a Google Chrome or Internet Explorer
Next, sign in to ledger by using the ID and password or code word
Now, download the online transaction activity via .QBO (QuickBooks Web Connect) file
At last, import .qbo (WebConnect) file.
Method 2: Using DirectConnect
There are few things that need to consider before using DirectConnect:
The transactions that you access first include the maximum number of transactions. Therefore, it is required to suit the most recent transactions and delete the remaining transactions by removing the statement.
Make a note that downloading previous bank transactions is not a function of DirectConnect.
Unless you wish to avoid duplicating entries, you cannot download it again once you have deleted a downloaded statement.
Follow the given steps to download the transactions:
The very first, go to the Banking Menu >> Bank >> Feeds >> Banking Center
Select the record from the Bank Accounts' list that you wish to modify
Next, erase and alter things with the help of the drop-down menu
Now, hit the Download transactions when you are ready to submit
After that hit the "Sync this record" in order to synchronize
Or just click on sync to check all approaching and current transactions only for this bank.
Method 3: Using CSV import
If you've signed in to access bank transactions in QuickBooks Desktop through DirectConnect or WebConnect that may go back longer than what your bank provides. Use CSV import features, you can import them with ease.
Accounting Professionals, CPA, Enterprises, Owners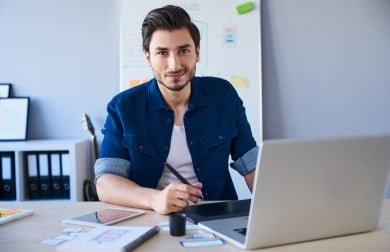 Looking for a professional expert to get the right assistance for your problems? Here, we have a team of professional and experienced team members to fix your technical, functional, data transfer, installation, update, upgrade, or data migrations errors. We are here at Dancing Numbers available to assist you with all your queries. To fix these queries you can get in touch with us via a toll-free number
+1-800-596-0806 or chat with experts.
---