Have you ever received OL and OLSU Bank Feed Errors? No worries, This module is dedicated to share the knowledge about the troubleshooting steps to fix this common error. However, If you are not a tech expert and want a quick guidance to resolve this issue.
Save Time, Reduce Errors, and Improve Accuracy
Dancing Numbers helps small businesses, entrepreneurs, and CPAs to do smart transferring of data to and from QuickBooks Desktop. Utilize import, export, and delete services of Dancing Numbers software.
Find out how to resolve some of the QuickBooks Desktop OL and OLSU Bank Feeds problems.
Don't worry if you encounter any of these difficulties when using Bank Feeds; we'll assist you in fixing them.
OL-202, OL-203, OL-205, OL-206 or OL-209
OL-221, OL-231, OL-232, or OL-249
OL-301, OL-332, OL-334, OL-392, or OL-393
Reasons Behind the OL and OLSU Bank Feed
The issue is with Your Bank.

You need to Acknowledge Pending Alerts on Your Online Bank Account.
Your bank now offers services via Web or Direct Connect.
You have an Inactive Bank Account with Online Banking in QuickBooks.
Information about Your Bank is outdated in QuickBooks Financial Institutions Directory (FiDir).
Their Servers may be having issues.

Your Internet Connection isn't Working Properly.
One or more Bank Accounts in Your Company File have a Problem.
Your Bank's File is Compatible with QuickBooks.
You are Using a Version of QuickBooks that isn't Supported.
Important Points to Remember Before Follow the Solution Steps
Backup your company file and check any Downloaded Transactions that are still pending.
If you log in to your bank's website using a different browser than QuickBooks, there are no pending alerts.
Can access the Internet, and QuickBooks connections are not blocked by the Windows firewall.
Then you have to check Bank Feeds Classic Mode to see if the error still occurs. If not, it means that Classic Mode is the optimum setting for the file from your bank. In case, you get the same error then you have to proceed to troubleshoot.
Fixing Steps of OL and OLSU Error in QuickBooks Desktop
Kindly perform the below-mentioned steps in the sequence as mentioned and try to download post every step:
Step 1: Download Bank Feed Transactions in a Test Company File
Try downloading transactions from a test company file to check if there is an issue with your bank's servers.
Firstly, You have to open QuickBooks
Then you have to go to the File menu, and then you have to select New Company.
Choose Start Setup or Express Start.
Create Bank Feeds for the Account that is affected.
Then you have to try to Download Your Transactions.
If you notice the error, your bank might be having trouble. Take a copy of your Bank Feeds logs to your bank's support desk and ask for help.
Continue to the next step if there is no error.
Step 2: Check if the File from Your Bank is Compatible with QuickBooks
In a .QBO File Extension, QuickBooks only opens downloaded transactions. QuickBooks can't open the file, if your bank uses a different file extension.
Try downloading transactions straight from your bank's website to see whether the issue is with your bank or the file type.
Log in to the Website of Your Bank Separately from QuickBooks.
Locate and Download the .QBO File Containing Your Bank Transactions.
Import Your Transactions to QuickBooks.
If QuickBooks is still unable to open the .qbo file, there might be an issue with your bank. For help, get in touch with your bank's support.
Move on to the following step if you can import and view your transactions.
Step 3: Refresh the Connection with Your Bank
If you have any inactive bank accounts, then you have to turn off online banking. Refresh the affected account's bank connection after that.
First, use online banking to see if you have any inactivebank accounts.
First, You have to go to Company
Then you have to select the Chart of Accounts.
Decide whether to Include Inactive. A lightning bolt on an inactive account indicates that it is set up for online banking; look for this.
Here's how to disable Internet banking if you see one. If not, Configure bank feeds before attempting to download your transactions.
Right-click the Account that is not Active.
Then you have to Select Edit Account.
Then you have to go to the Bank Feed Settings tab.
Click OK after Selecting Deactivate All Online Services.
Then you have to Select Save and then you have to Close.
Reopen and Close Your Company File.
Verify that the Lightning bolt has Disappeared.
Note: Hold the Ctrl key down while configuring the system, excluding when entering data. The connection with your bank gets refreshed as a result.
There may be a problem with your bank connection if you can't see the error. Your transactions have been downloaded, and it has been repaired.
Step 4: Create and Merge Accounts
Verify your company file to see if there are any problems. You have to create a copy of the account, then the two accounts should be merged.
You have to go to the Chart of Accounts
Then you have to right-click the affected account, then you have to select Edit Account.
Copy the Account Name after selecting it.
After the Account Name, type an asterisk (*).
The Bank Feeds Settings tab should be selected.
Click OK after Selecting Deactivate All Online Services.
Then you have to Select Save and then close.
In the Chart of Accounts, Add a New Account. Note: Paste the text you already copied while setting up the account name.
Reopen the Company File after Closing it.
Merge the Accounts
First, You have to go to the Chart of Accounts
Select Edit Account from the menu when you right-click the Account marked with an asterisk.
Select Save & Close after Deleting the asterisk.
To Merge the Accounts you have to select Yes
Now you have to Set up Bank Feeds.
After that, You have to test if you can Download Transactions.
You can have a damaged company file if you are unable to update or merge the accounts.
If the issue persists, move on to the following step in any other case.
Step 5: Turn off and Activate Online Banking Again
If you have several accounts set up for online banking, you have to check if the problem comes from a specific account. Other accounts may be affected if an account experiences connectivity issues with the bank.
You have to go to Chart of Accounts, and then you have to select the Include Inactive checkbox.
For each Account, Turn off online banking first, then set it up.
Contact us so that we may assist you if you are unable to disable Bank Feeds for any of them.
If the problem persists:
Send a copy of your Bank Feeds log to the customer service department of your bank.
Request that the bank representative escalate the issue using our OFX Connectivity page. Write down the case or ticket number.
Step 6: Authorize TLS 1.2 Security Protocol, if Available
The below-mentioned steps will be helpful for you to enable TLS 1.2 in the newest version of Internet Explorer.
Open IE 11 in you the newest IE Version installed.
In the Internet Explorer Click on the gear icon once.
Navigate to Internet Options and choose Advanced Tab.
After that, Scroll down to find Security section.
Click to uncheck the USE TLS 1.0 box and mark check in USE TLS 1.2.
Hit on Apply option.
Now, Hit OK button.
After that you are required to choose open programs and reboot your computer for changes to take place.
You are required to continue to next step, if the same error message exists.
This article is created to provide quick and easy options to get rid of from OL and OLSU errors. However, if you require any further assistance regarding the same error or any other QuickBooks related issue, you can always contact our Dancing Numbers experts team.
Accounting Professionals, CPA, Enterprises, Owners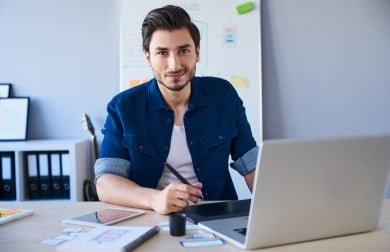 Looking for a professional expert to get the right assistance for your problems? Here, we have a team of professional and experienced team members to fix your technical, functional, data transfer, installation, update, upgrade, or data migrations errors. We are here at Dancing Numbers available to assist you with all your queries. To fix these queries you can get in touch with us via a toll-free number
+1-800-596-0806 or chat with experts.
---
Frequently Asked Questions
What is Error Code OLSU 1011?
QuickBooks error is when a user tries to set up a specific account, the error code OLSU-1011 is frequently seen. Users that upgrade their specific QuickBooks Desktop accounts also notice it. An unexpected message that interrupts the profile servers arrives after the problem has occurred.
What is Error Code ol 392?
When attempting to download data from your banking institution, you can see the warning OL-392. Because it has been so long since your previous update, Quicken was unable to update all of your online transaction data.
What does QuickBooks Error Code OL 332 Mean?
When a customer ID or password is entered incorrectly into Quicken, an OL-332 (or OL-330) is generated.
Important: In case you repeatedly enter an incorrect customer ID or password, many banking institutions will lock your account.