QuickBooks has set its standard as amongst the best accounting software of all time for accounting professionals, individual entrepreneurs, and business owners. However, even this elite software comes with technical issues and is a crucial part of your QuickBooks experience.
When you are using QuickBooks for your business, it is quite likely that you may have encountered the QuickBooks TLS error. It sends the error message QuickBooks requires TLS 1.2 for secure communication or QuickBooks TLS 1.2 Failure Error.
Save Time, Reduce Errors, and Improve Accuracy
Dancing Numbers helps small businesses, entrepreneurs, and CPAs to do smart transferring of data to and from QuickBooks Desktop. Utilize import, export, and delete services of Dancing Numbers software.
If you wish to run your business accounting program trouble-free, it is imperative for you to resolve this issue on an immediate basis.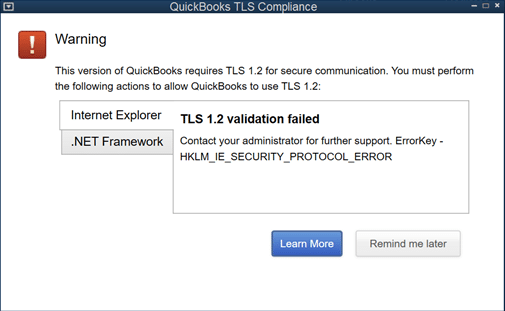 What is QuickBooks Internet Security Levels Error?
If you have been facing problems because of QuickBooks TLS 1.2 error for XP/Vista or Windows 7, 8, 8.1, 10, then you do not need to go anywhere.
This compliance warning message is common for QuickBooks users. TSL 1.2 is the latest defined version used as a standard protocol for industry security standards. It delivers end-to-end communication security and is mostly used by QuickBooks Desktop. However, for this, it needs to meet specific requirements, which, if are not met gets you QuickBooks TLS 1.2 error message on the window.
Since QuickBooks offers a plethora of features to its users to streamline their business accounting processes, a TLS error can have an adverse impact on many applications. Here is the list:
Activation of QuickBooks software on a new system
Supplies, checks, and other crucial functions
Online banking payments, payroll, and other connected devices
Usage of QuickBooks Password Reset Tool
Why QuickBooks Internet Security Level Error occurs?
A QuickBooks user may evidently ask the question that what brings forth the issue, QuickBooks TLS error. Here is the answer
TLS is the short version for Transfer Layer Security and TLS is the current version of the protocol. It helps to ease the communication of the application with the Internet browser completely harmless for the users.
When you cannot meet the system requirements for the current TLS protocol, error TLS 1.2 arises.
Here are some additional reasons for the arrival of this particular error:
If the user is using a very outdated version of the particular QuickBooks application
When the user lacks necessary administrative access
The system requirements and Internet Explorer do not comply
Due to disables TLS 1.2, the TLS error in QuickBooks can also appear
When the error arises, as a user you may not be able to leverage the improved features of the QuickBooks applications and hence is required to be fixed on an immediate basis.
How to fix QuickBooks Internet Security Level Error (TLS Error)
By sticking to the TLS 1.2 security protocol, TLS 1.2 errors in QuickBooks can be avoided. Please make sure that the system available is compatible with TLS 1.2. For this purpose, please follow the list given below:
Windows 7 Operating System version which sustains the protocol like Windows 8.1, Windows 2008 R2, Windows 10, Windows Server 2016, Windows Server 2012 R2.
Ensure that the particular Internet Explorer is your default browser, preferably Internet Explorer IE 11 for improved security to the program and safeguard data from any kind of breaches.
The .Net Framework should be 4.5.2 or more, if not install, or update it.
Here are the steps to fix QuickBooks Internet Security Level Error:
Solution 1: Reset Internet Settings to the Default option
Step 1: Click and open the particular Internet Explorer.
Step 2: In the Tools menu, select Internet Options.
Step 3: Select the Security tab.
Step 4: Click the Internet icon.
Step 5: Select the Default Level tab below to change the level to Medium..
Step 6: Select the Local Intranet icon.
Step 7: Select the Default Level button at the right of the bottom side and reset the level to Medium.
Step 8: Select OK.
Step 9: Close and open Internet Explorer again.
Solution 2: Change the particular Internet Settings to default mode (Windows 2003/2008 only)
Windows Server 2008:
Step 1: Select the Windows Start button and choose Server Manager
Step 2: Select the Configure IE ESC link
Note: You are required to look for the link in the Server Summary window based on the user permissions and configurations.
Step 3: Choose Off for Users and Administrators.
Step 4: Open QuickBooks again
Windows Server 2003:
Step 1: Select the Windows Start button and choose Control Panel
Step 2: In the Add or Remove Program button, click twice.
Step 3: On the left side of the pane, select Add or remove Windows component.
Step 4: On the particular Windows feature list, please clear the checkbox that says Internet Explorer Enhanced Security Configuration.
Step 5: Select Next
Step 6: Open QuickBooks again.
When you are doing QuickBooks TLS 1.2 update for Windows, it is quite likely that some errors may appear. Those who use QuickBooks are aware that such errors are possible. Be it any kind of software, errors are evident in all, but you do not need to worry, since we have got your back.
Accounting Professionals, CPA, Enterprises, Owners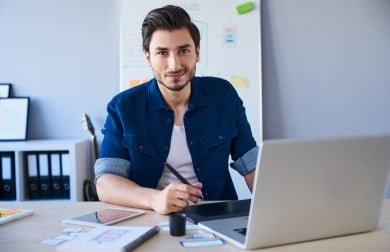 Looking for a professional expert to get the right assistance for your problems? Here, we have a team of professional and experienced team members to fix your technical, functional, data transfer, installation, update, upgrade, or data migrations errors. We are here at Dancing Numbers available to assist you with all your queries. To fix these queries you can get in touch with us via a toll-free number
+1-800-596-0806 or chat with experts.
---
Frequently Asked Questions (Faqs)
What to do if You are Facing a Problem moving QuickBooks Online from QuickBooks Desktop?
If you wish to move from QuickBooks Desktop to QuickBooks Online, then you are required to confirm your Internet Explorer TLS security settings to ensure that it is perfectly enabled for TLS 1.2.
What to do if You are trying to Access QuickBooks Online from Internet Explorer?
Your particular TLS settings depend on your OS, hence you need to check it in case you are using QuickBooks Online from Internet Explorer.