Tax is something which all of us take very seriously. Whether or not we come under the provided slab, how much we owe to pay and lots of other similar questions will pop up in your mind. Since every finance matter you handle with QuickBooks, you can also try this one as well. Calculations will be accurate and very less possibilities of shortcomings will be there. Steps to Change and Update Your EFTPS Internet Password in QuickBooks.
Save Time, Reduce Errors, and Improve Accuracy
Dancing Numbers helps small businesses, entrepreneurs, and CPAs to do smart transferring of data to and from QuickBooks Desktop. Utilize import, export, and delete services of Dancing Numbers software.
You might have come across the term EFTPS. It stands for Electronic Federal Tax Payment System (EFTPS). It is the service offered by the U.S. Department of Treasury. It is a free service and is used by the IRS for employer tax payments. When anyone enrolls for it, with registration, you get a 4-digit EFTPS PIN and password. These details or login credentials are required when you make an e-payment of 940 and 941/944 tax forms for further process. You get to keep the track of your paid tax and you know how much you will be owing throughout the financial year.
With EFTPS, you get convenience as well as flexibility in order to make the tax payments with the use of QuickBooks application. With QuickBooks, you get enabled to pay your business's taxes via the Electronic Federal Tax Payment System.
Requirements for the ETPS Internet Password
There has been a recent IRS Update on the EFTPS Password and the importance to Change EFTPS Internet Password. As per the update guidelines, the requirements for the ETPS Internet password set forth by the IRS became effective from 24 October, 2019. Requirements for the same are mentioned as below:
The Internet Password for EFTPS has a 13-month expiration policy. This means that it has to be updated after every 13 months.
The length of the password should be between 12-30 characters. Initially it was set to 8-12 characters.
If you have updated the password in the past 13 months, the present password will still be applicable and effective.
Steps to Update EFTPS Internet Password
If the password is older than 13-months, then you need to follow the steps discussed below to change EFTPS Internet Password.
The process to update the EFTPS Internet Password involves the certain set of steps. But before all that, you must keep some information handy including Taxpayer Identification Number (TIN), PIN, and Internet Password.
As a very first step, you need to open the EFTPS website from here: eftps.gov/eftps
Now you need to click on the Login option available on the Homepage.
To get logged in, you need to enter your Taxpayer Identification Number (also known as TIN), PIN, and the current Internet Password of your account.
The new EFTPS Internet Password you should be setting must comply with the latest requirements set by the IRS. (The requirements have been discussed above.)
Note: Once you followed the process successfully, then it is important for you to wait for an hour before sending the federal e-payment.
Steps to Change EFTPS Password For QuickBooks Online Users:
After following the process mentioned above, Further actions are not required on part of QuickBooks Online users.
In order to change the EFTPS Password in QuickBooks, the modification has to be made on the EFTPS site. This EFTPS Internet Password change will be reflected automatically in QuickBooks Online. Now, you only need to authorize QuickBooks for paying taxes and file the tax forms on your behalf. Here is how:
You need to sign in to the QuickBooks account.
Then, You need to click on the Taxes from the navigation bar on the left corner.
Then, You should select the Payroll Tax option.
Next step is to hit the Edit button your e-file and e-pay setup link.
Select the E-file and e-pay
Enter the states you wish to enroll for tax filing.
If an automatic bank connection option is prompted, follow those to connect to the bank automatically.
Another option is to connect the bank account and the routing numbers with QuickBooks.

E-sign the authorization forms to let QuickBooks perform the task of taxpaying on your behalf.
Steps to Change EFTPS Password For QuickBooks Desktop E-pay Users:
The users who are enrolled for the QuickBooks Desktop versions and choose to use E-pay have a different approach. They must update EFTPS Internet Password in QuickBooks Desktop to ensure the hassle free process. This change must be made before making the e-payment for your tax and liabilities. The process to accomplish the same is as listed below:
Firstly, You need to click on the Pay Liabilities button from the Payroll Center of QuickBooks.
From the Pay Taxes and Other Liabilities section, you need to select Federal liability to do the e-payment.
Then you need to click on the View or Pay button and see that E-payment must be selected.
After ensuring the above select E-pay option.
You will also see a checkbox on the page and if that is selected, then it will help you remember given information for next time. You need to clear that checkbox from the security point of view.
In the PIN section, you need to enter the new 4-Digit PIN and then mention the EFTPS Internet Password.
If you see any of the information that appears to be missing and is required, then you need to fill in those blanks.
Click on Submit.
NOTE: (For the e-payment you make the next time, re-enter your new 4-Digit PIN and EFTPS Internet Password and click on Remember my Information for Next Time option.)
Our quality work speaks for itself in our client's testimony and enables us to create a niche for us in the industry. You can get quick services by the efficient and experienced personnel who continuously work on their knowledge update and stay well updated with ongoing trends.
Accounting Professionals, CPA, Enterprises, Owners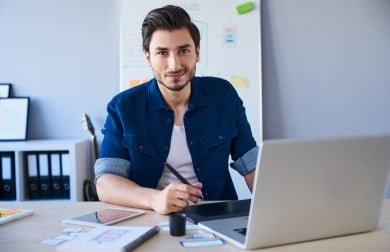 Looking for a professional expert to get the right assistance for your problems? Here, we have a team of professional and experienced team members to fix your technical, functional, data transfer, installation, update, upgrade, or data migrations errors. We are here at Dancing Numbers available to assist you with all your queries. To fix these queries you can get in touch with us via a toll-free number
+1-800-596-0806 or chat with experts.
---